__________________________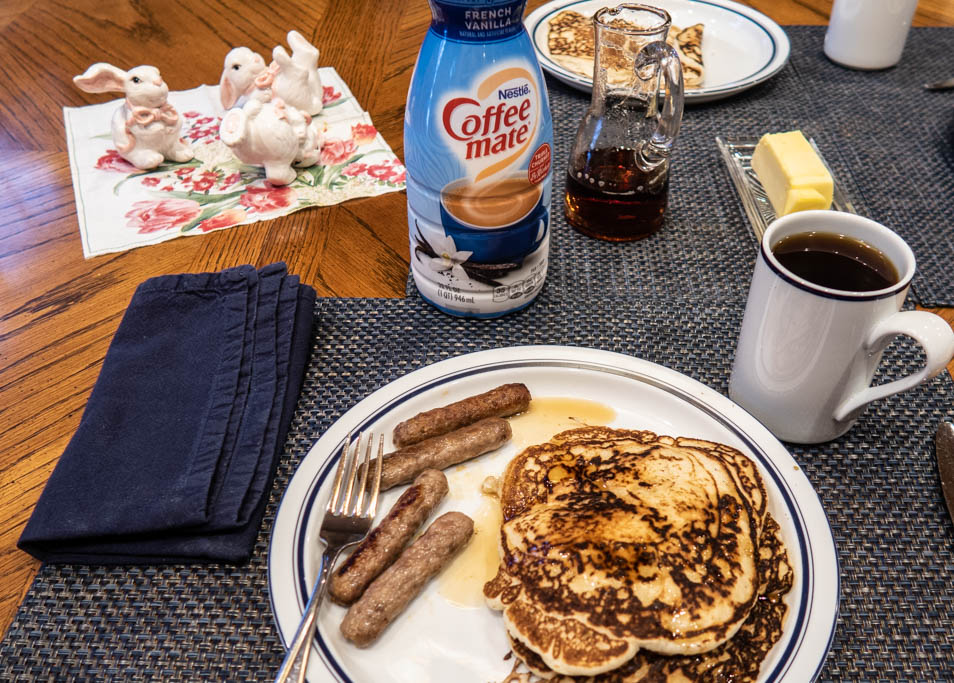 Saturday, March 6,
2021:
Chef Paula prepared pancakes and sausage for breakfast.
Add heated maple syrup and Arco coffee to that. She is an amazing cook.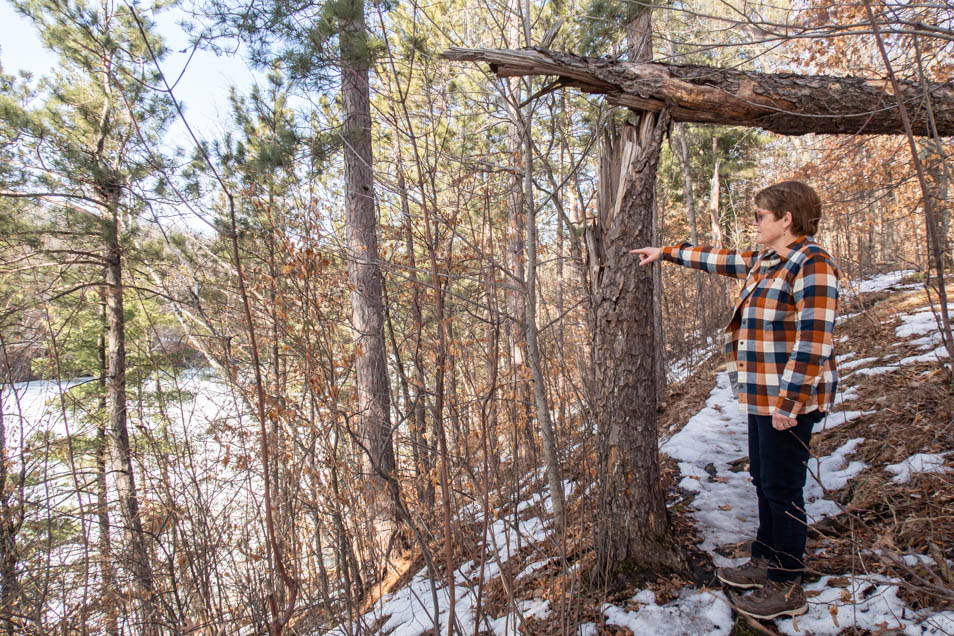 To walk off brerakfast, Paula and Mark decided to head to French Rapids where there is a hiking trail.
It is on the Mississippi River near the Brainerd Lakes Regional Airport.
Watch your footing Paula, it is slippery on that path.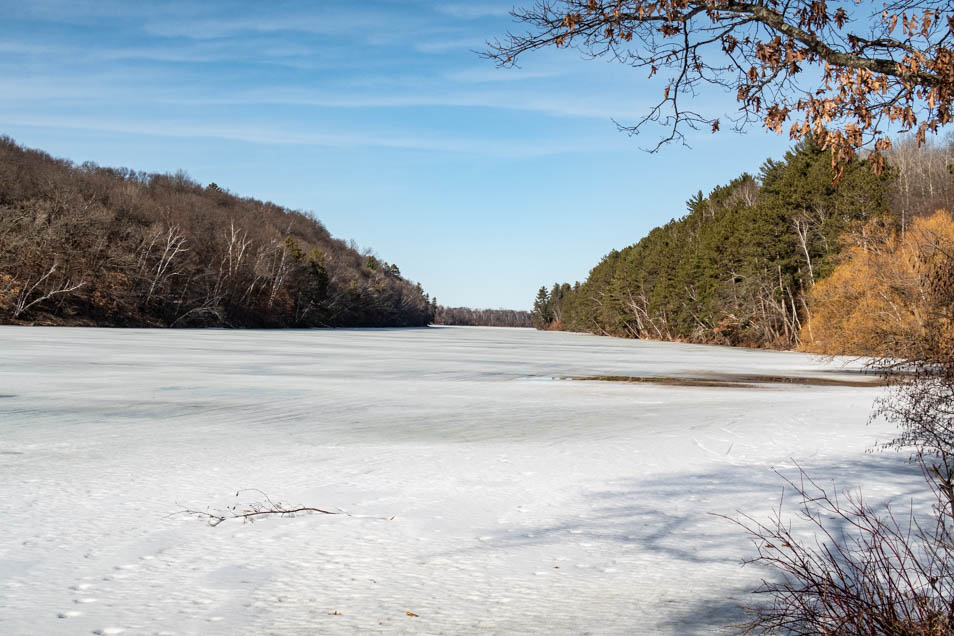 She was pointing to the river, which has now developed some open water on top of the ice.


It was Paula's lucky day, she found a dime on a trail.
Spring must be here because snow was melting around rocks.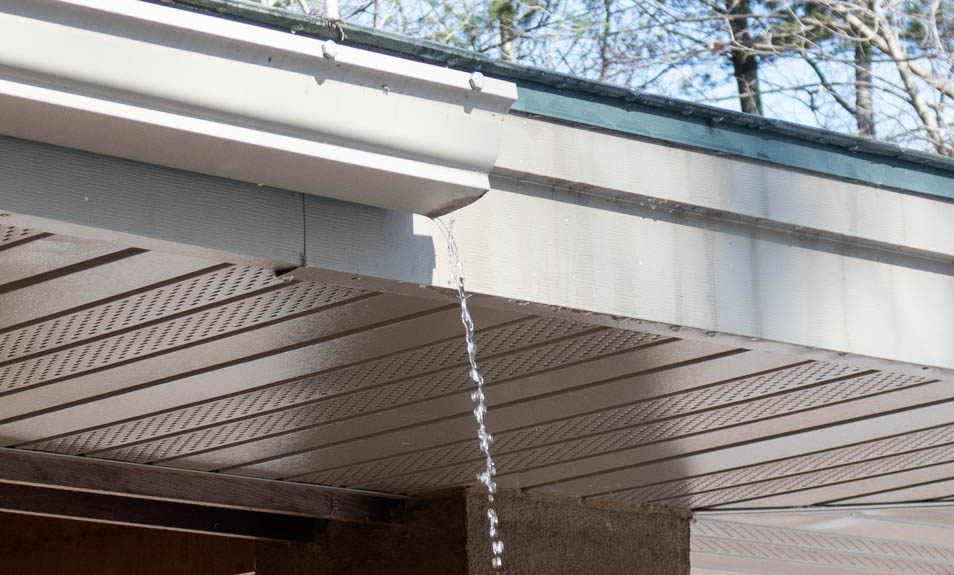 Spring temperatures were melting snow off the roof of Gilbert Lodge when Mark and Paula returned.
---
---
page last edited 03/11/2021