__________________________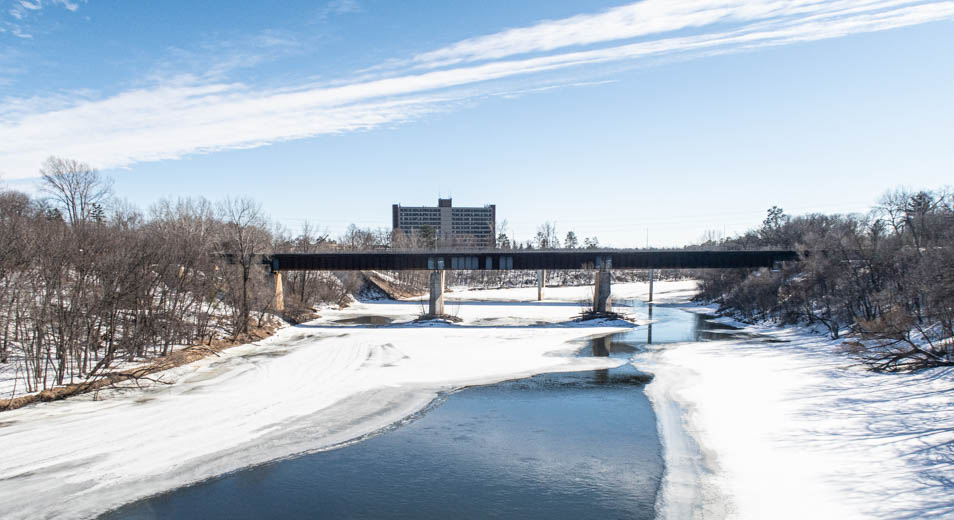 Thursday, March 4,
2021:
This the day of the year that gives a command, "March Forth."
The weather was warming a bit, the Mississippi River was showing flowing water.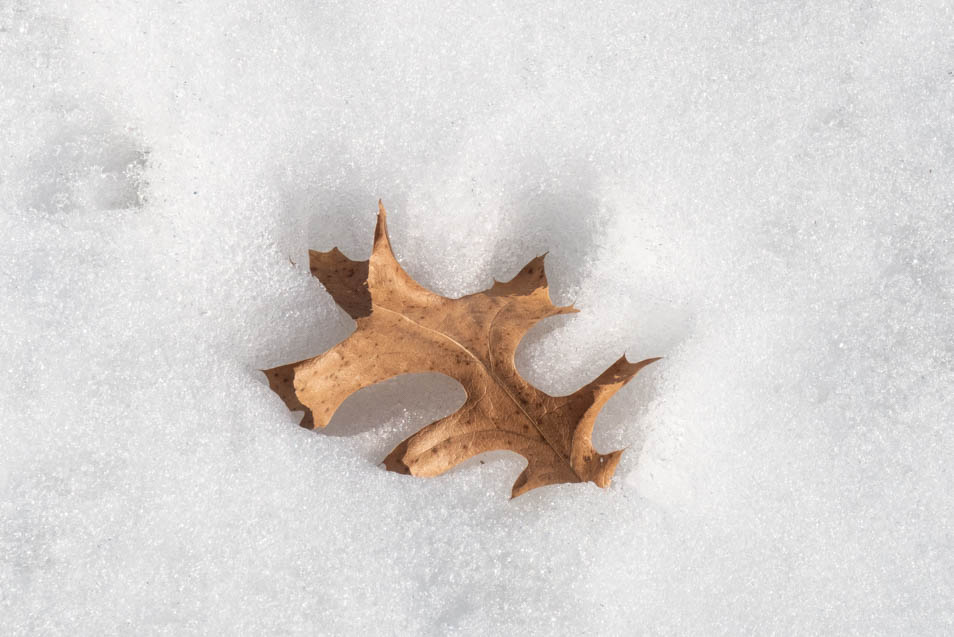 The sun heated this leaf, which in turn melted show beneath.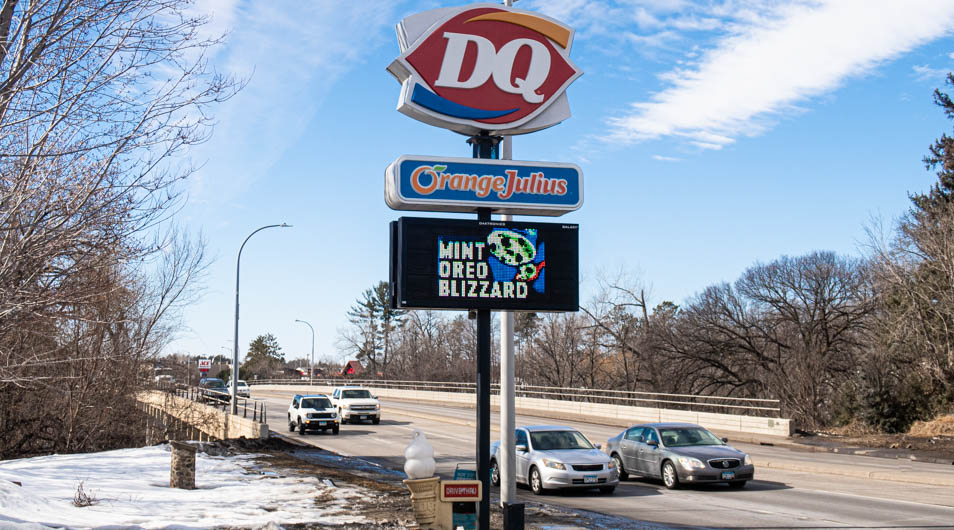 Yes, it must be spring. The Dairy Queen is now open!

Who could pass up a DQ?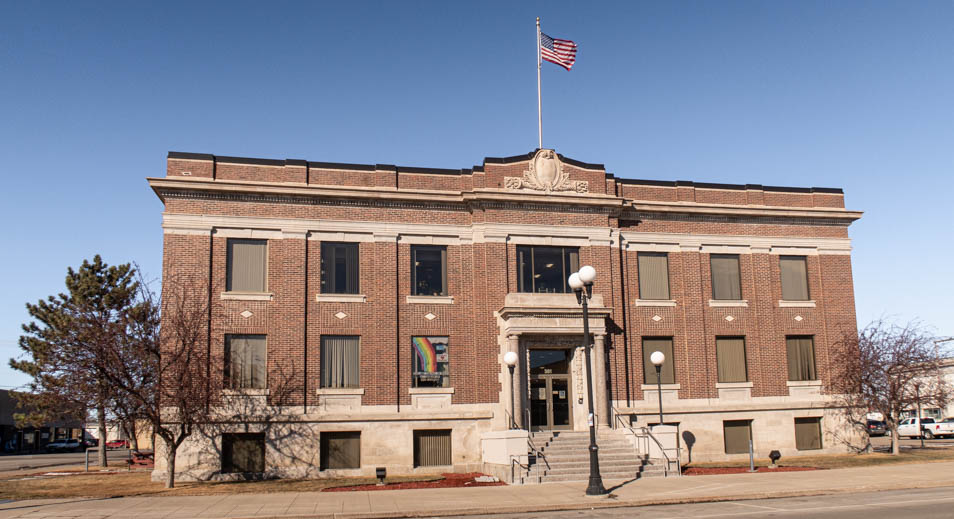 The Brainerd City Hall has stood here for more than 100 winters and is still going strong.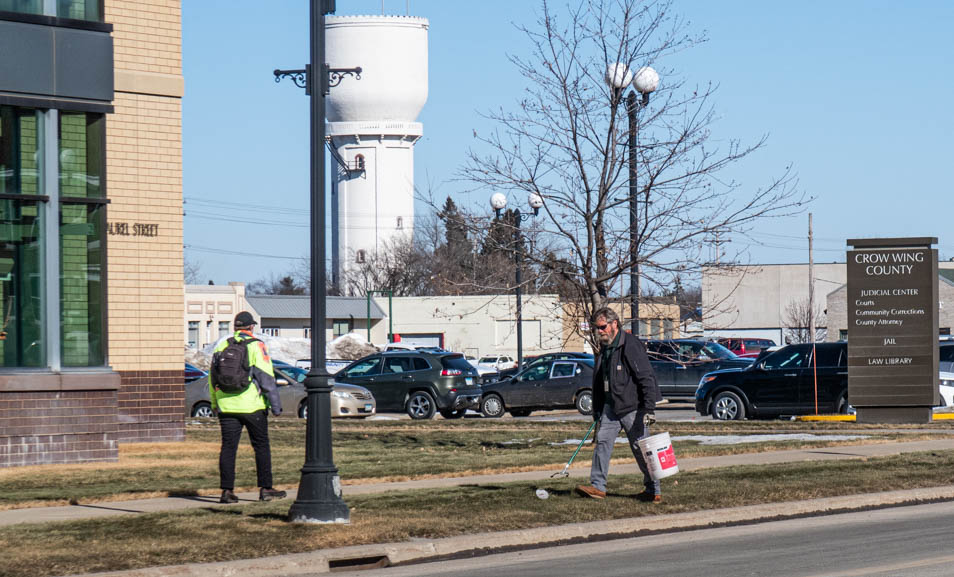 Spring means picking up trash to keep the city clean.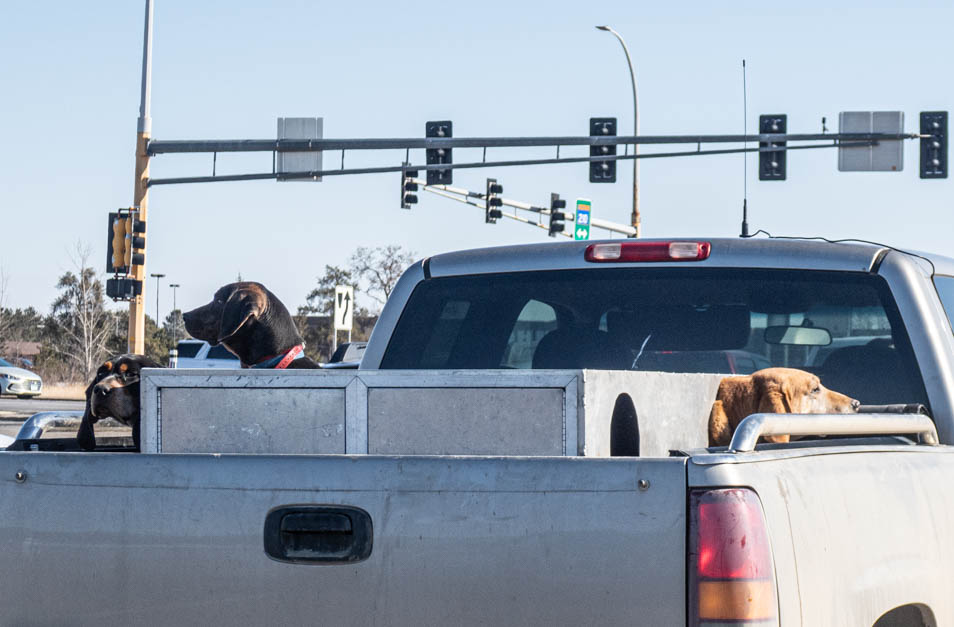 Then there were these three dogs looking to get out for fresh air.
---
---
page last edited 03/06/2021