__________________________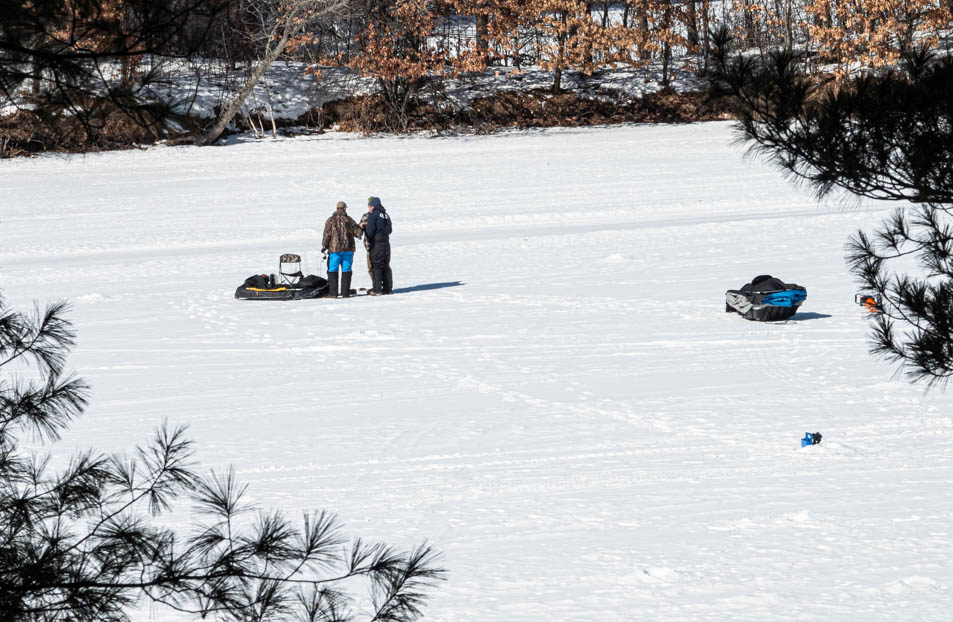 Tuesday, March 2,
2021:
Fishermen were out on Gilbert Lake, as seen through the trees at Gilbert Lodge.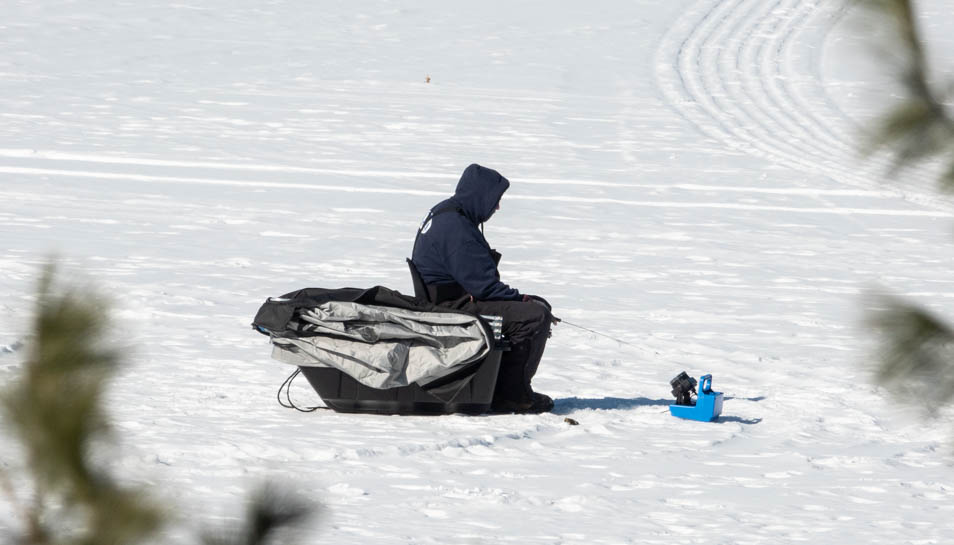 They'll wait for hours for the elusive fish.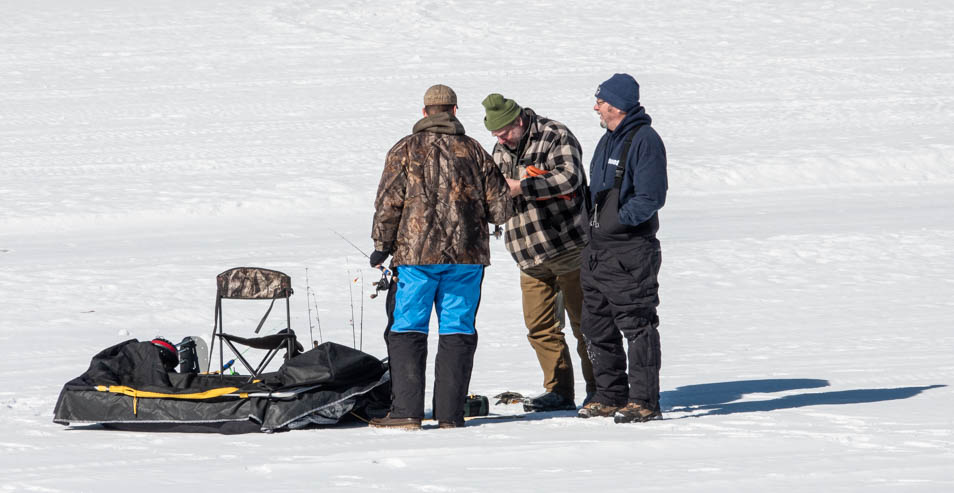 What are you using for bait?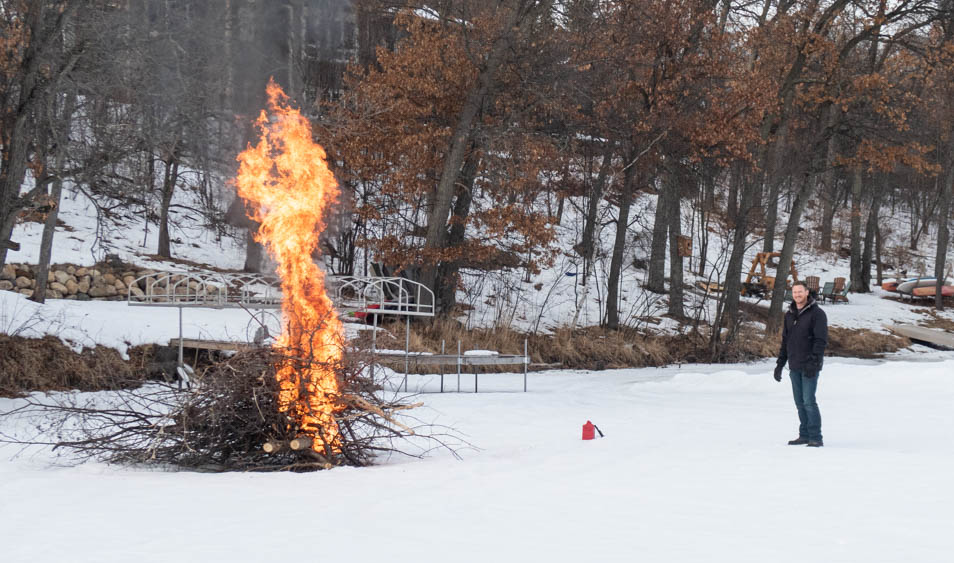 A safe place to burn brush, but don't forget to pickup the ash afterward.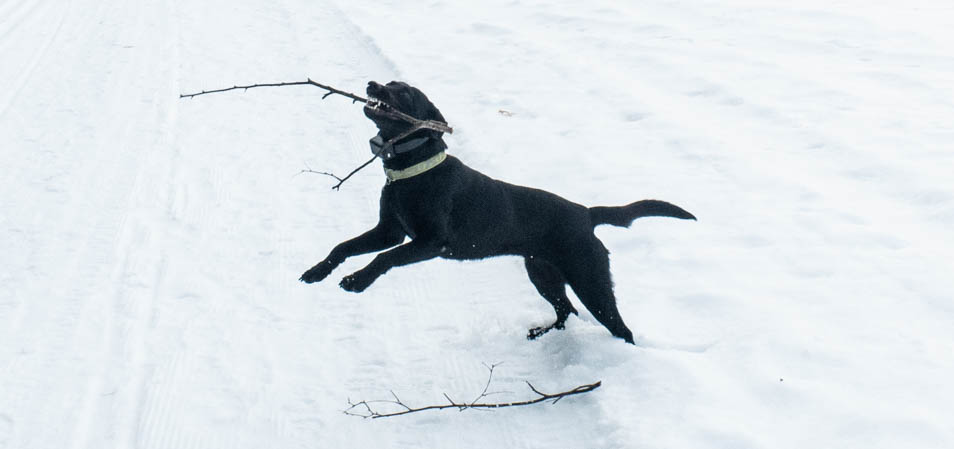 What is it about dogs that they want to fetch sticks?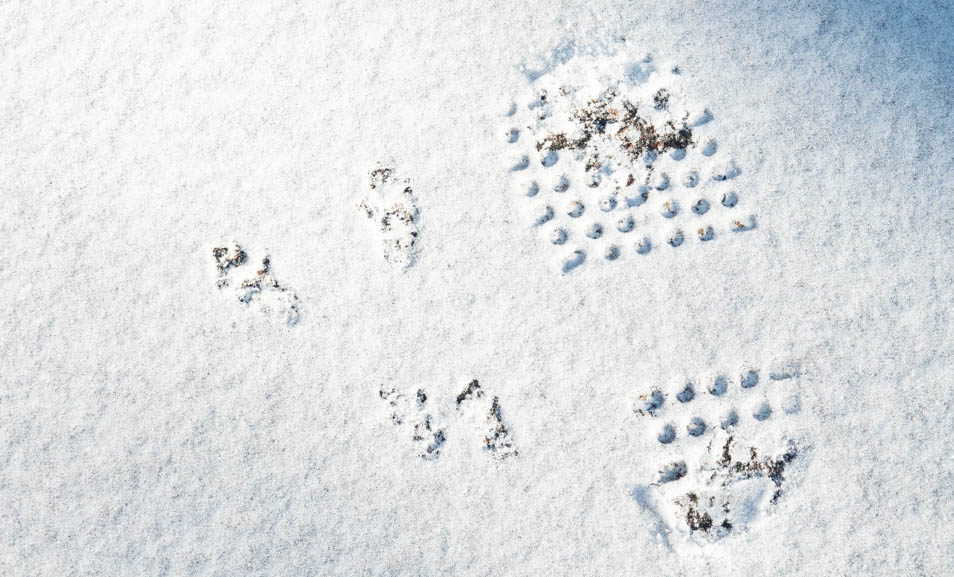 Hmmm...footprints. Who made these?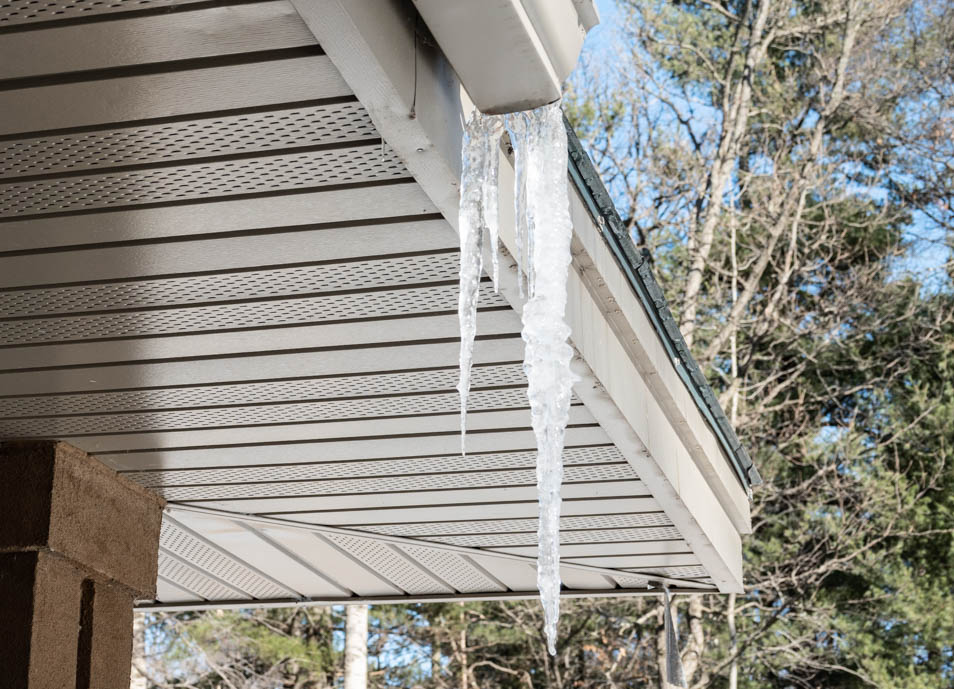 Spring must be coming because icycles were starting to form on the gutters.
---
---
page last edited 03/02/2021