__________________________



Thursday, November 26,

2020:

Thanksgiving at Gilbert Lodge.
Chef Paula was busy in the galley making her famous turkey dressing. It is not store-bought.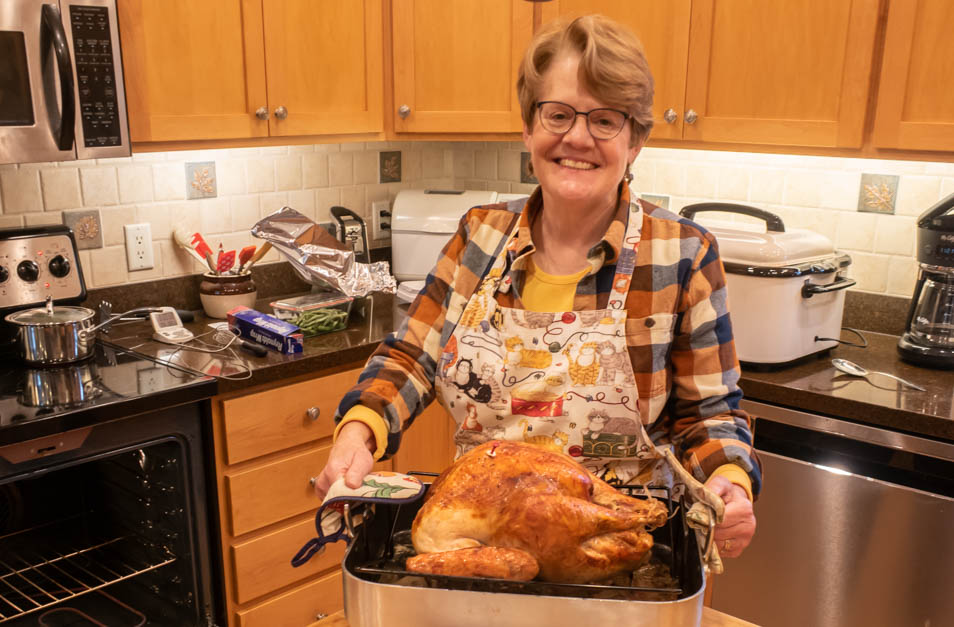 Soon the turkey was done and out of the oven.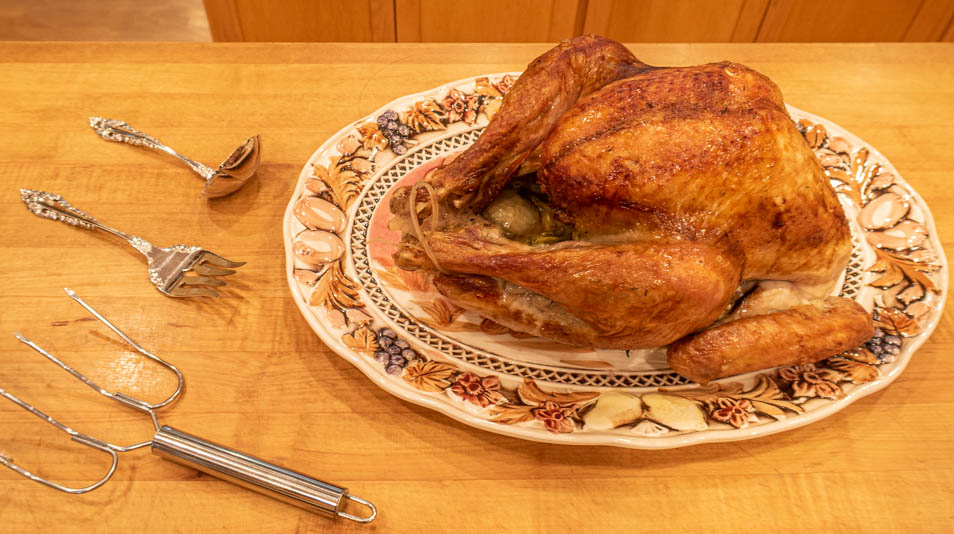 Another look at the marvelous bird before carving.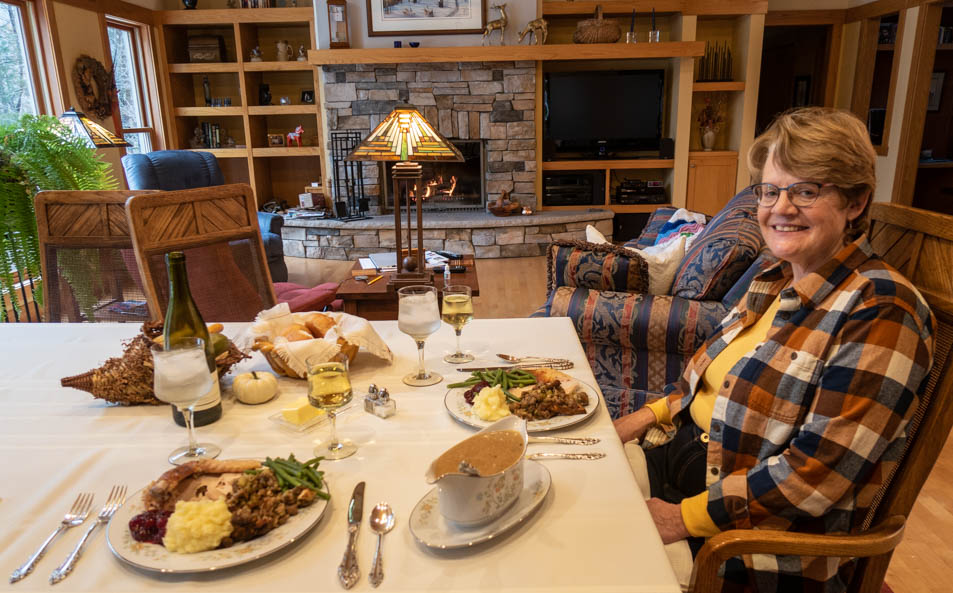 Paula sets a wonderful table, including a gravy boat.
The wine is from California. Mark and Paula buy American to keep the money in this country.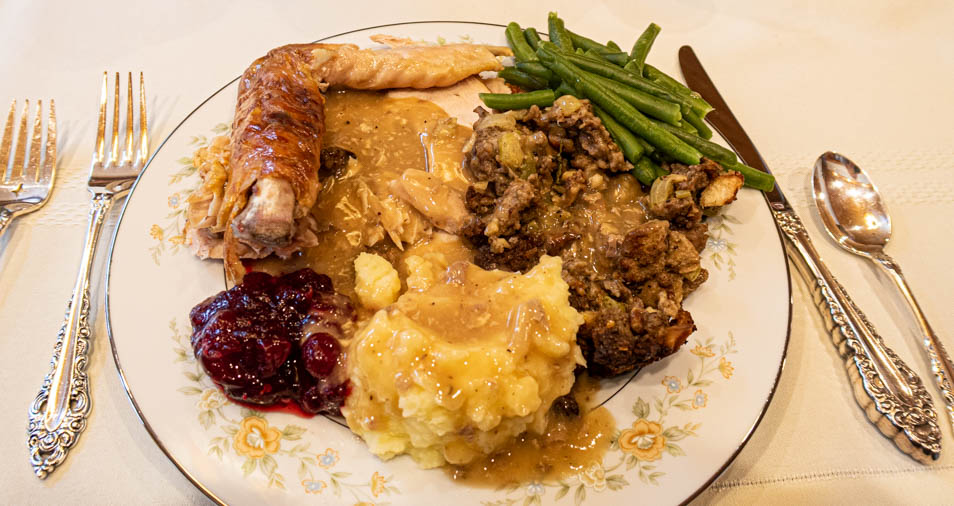 The cranberries were made from scratch by Paula too. She does everything.
Who could have Thanksgiving dinner without pumpkin pie?
Paula likes whipped cream, Mark likes his with vanilla ice cream!


Then there was Mark, back on KP duty. Something like when he was in the Army years ago.
The apron is from Mark and Paula's trip to England in 2018.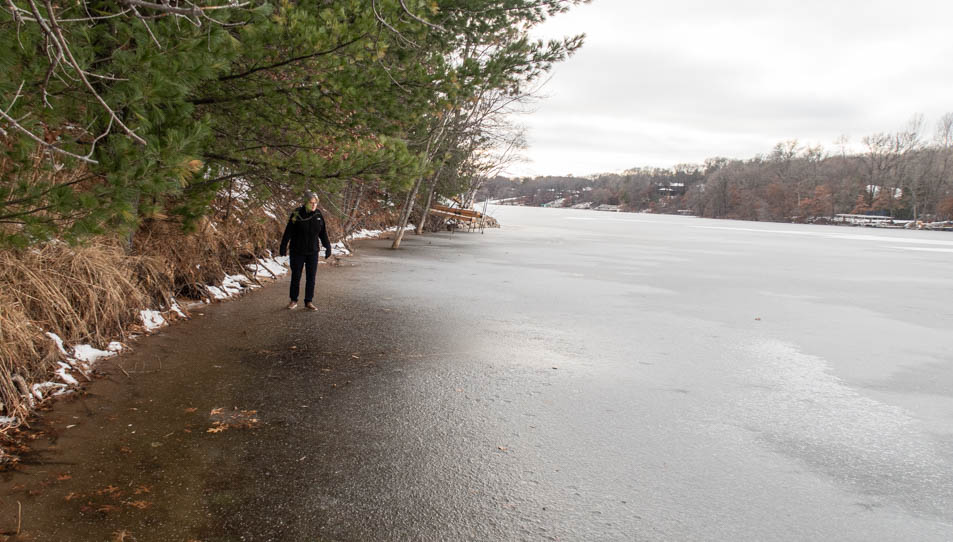 Paula's family tradition is to walk on thin lake ice Thanksgiving day. On occassion in the past she has broken through. Fortunately she is smart enough to stay close to shore.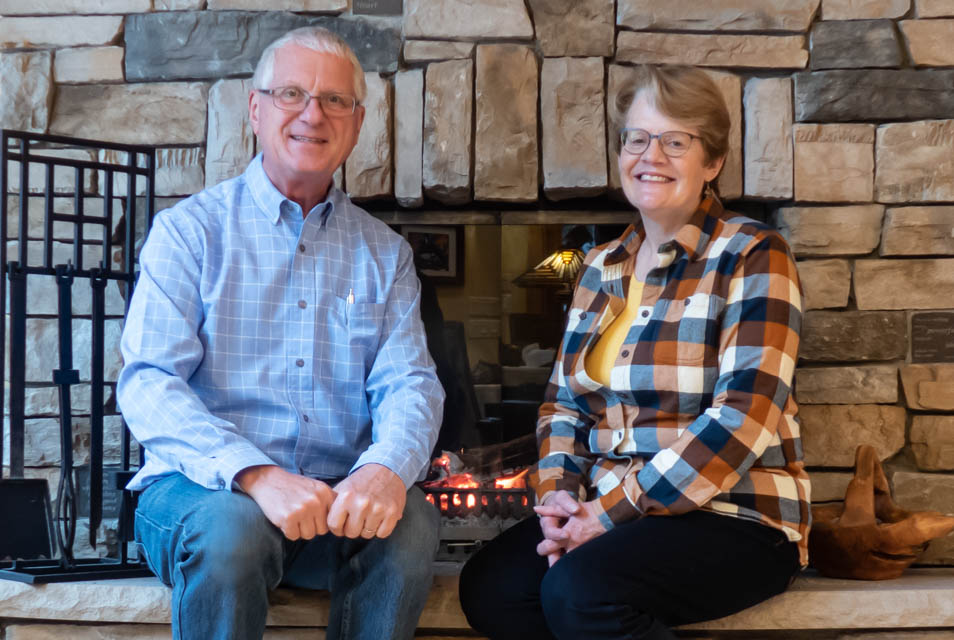 Mark and Paula are happy and thankful they have a good life in America.
---
---
page last edited 12/06/2020