__________________________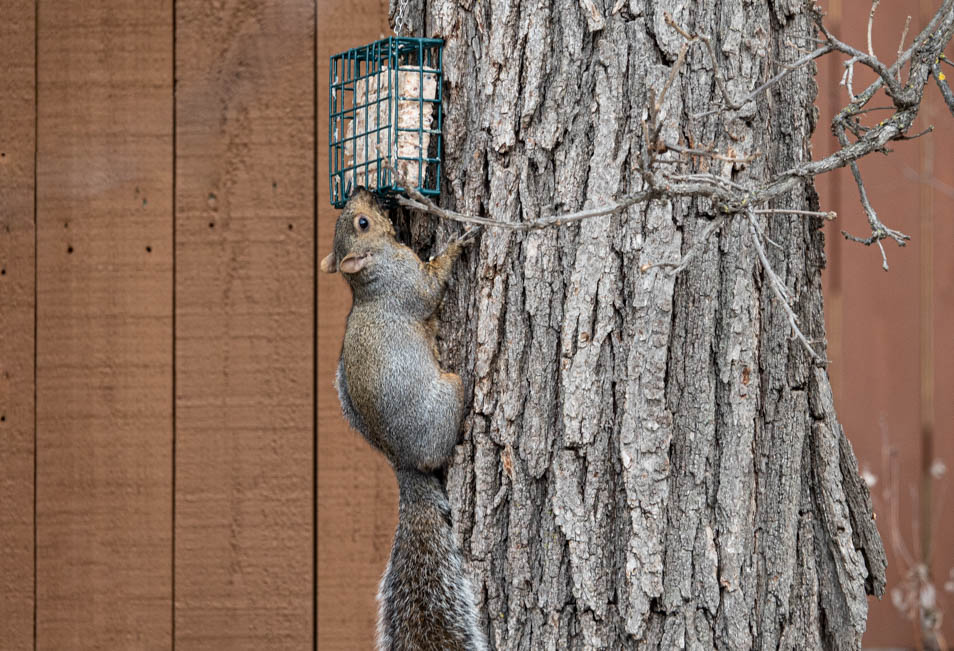 Monday, November 23,
2020:

It was discovered that squirrels have been eating the suet that Mark set out for birds in three feeders.
This is the stuff he had been buying at $0.80 each in 12-packs. He was going through three tubs per day.


The solution was to put the suit feeders on 3/4-inch plumbing pipe with a slinky at the top.
Thge purpose of the slinky was to keep squirrels off. They can't figure out how to climb the pipe this way.
So far, it is working to feed the birds, not the squirrels.

Then, sunset as viewed from the bridge over Excelsior Road at the Trails Head Center.
---
---
page last edited 11/26/2020