__________________________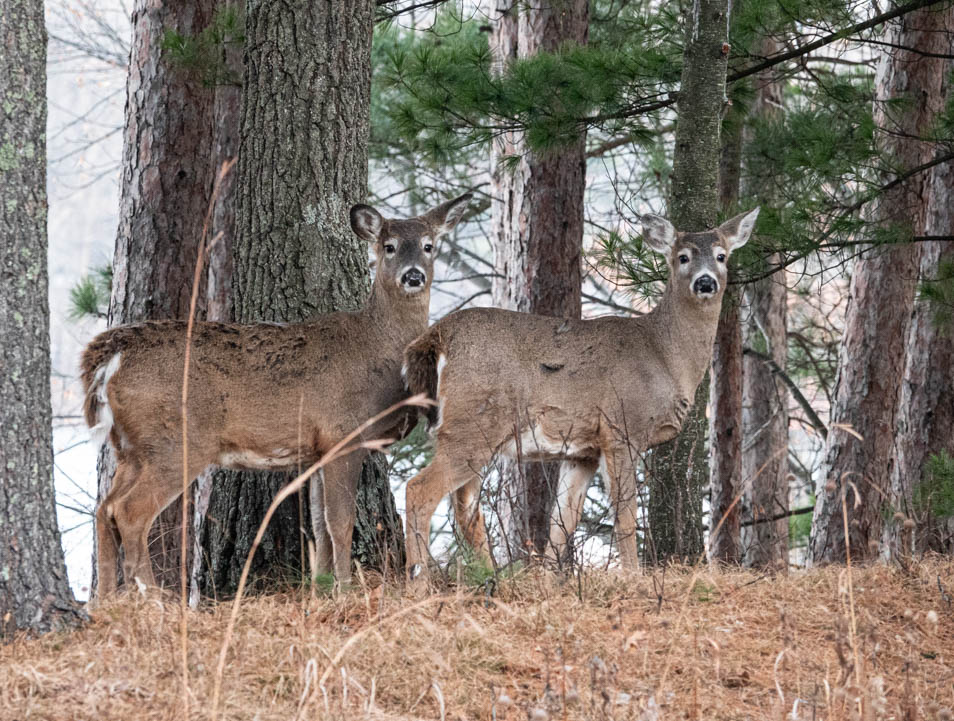 Friday, November 20,
2020:
Deer have a safe haven at Gilbert Lodge.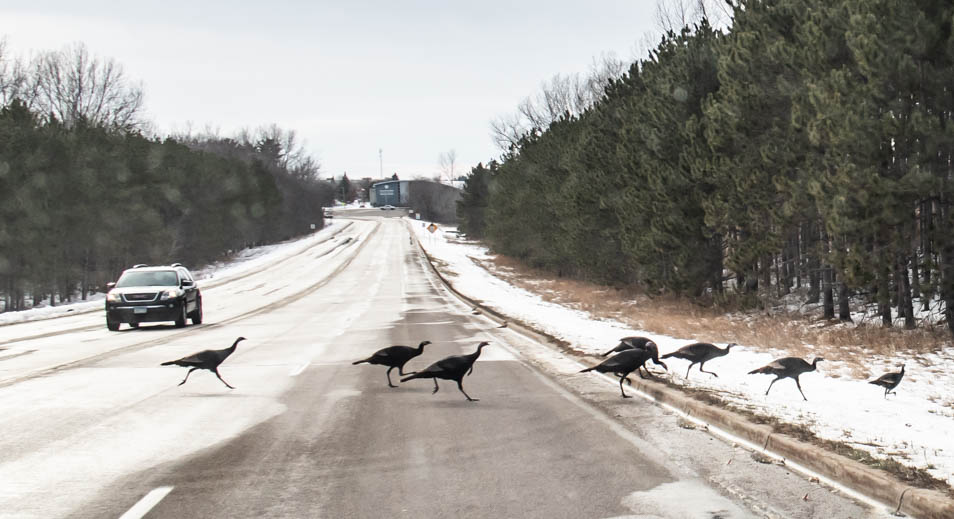 Wild turkeys on Riverside Drive.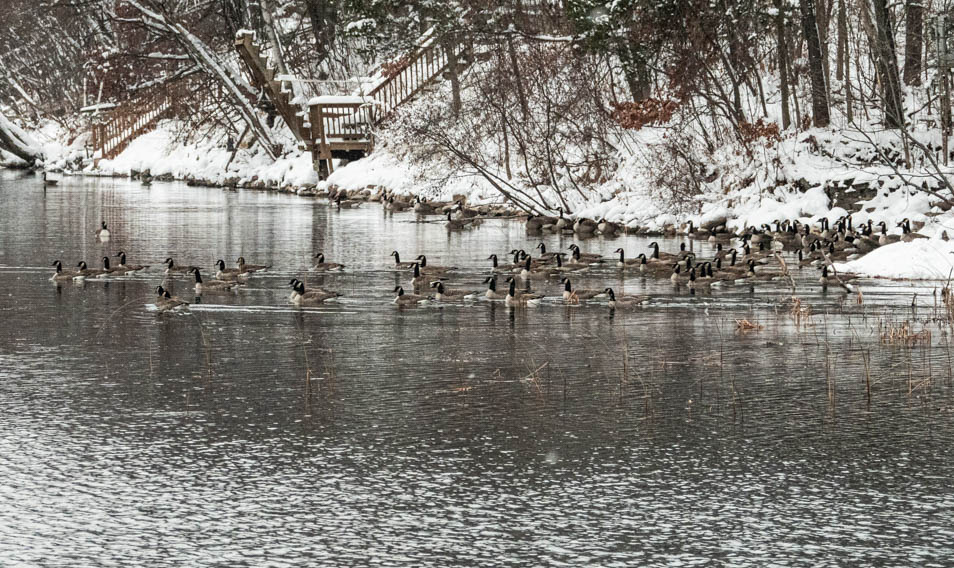 Canadian Goose were out on Gilbert Lake too.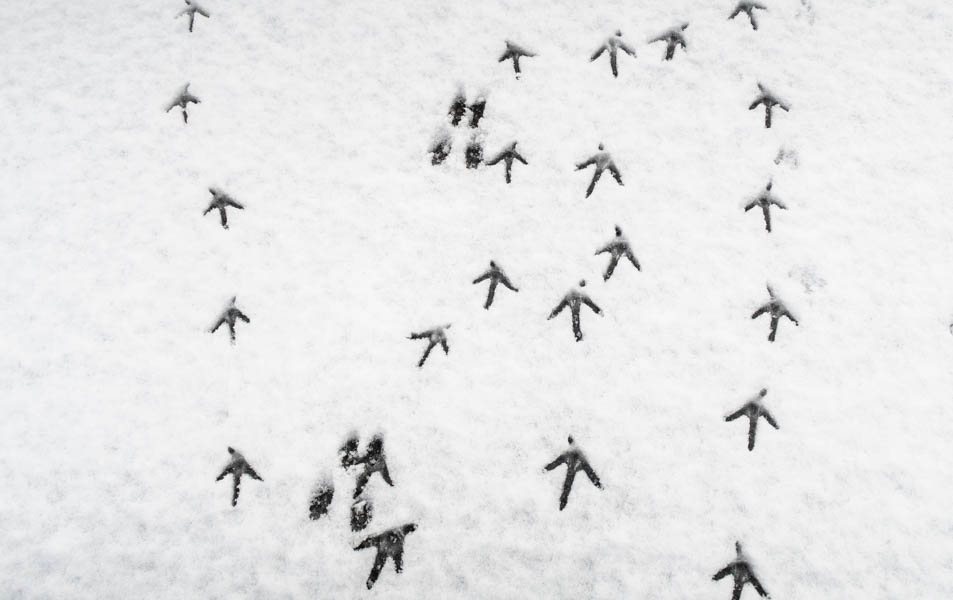 Hmmm, these look like chicken tracks.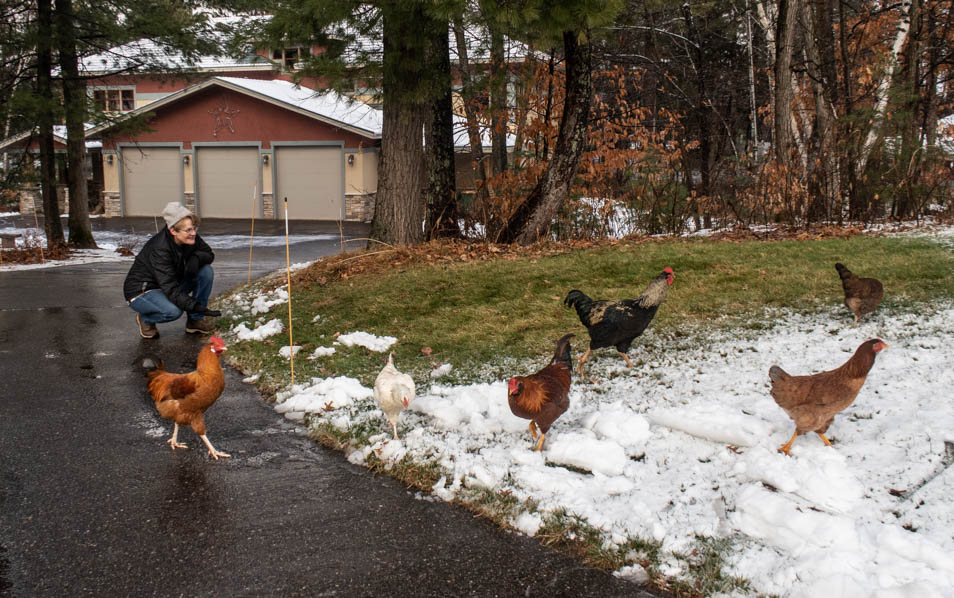 Sure enough, chickens came to the Lodge. Curious little things.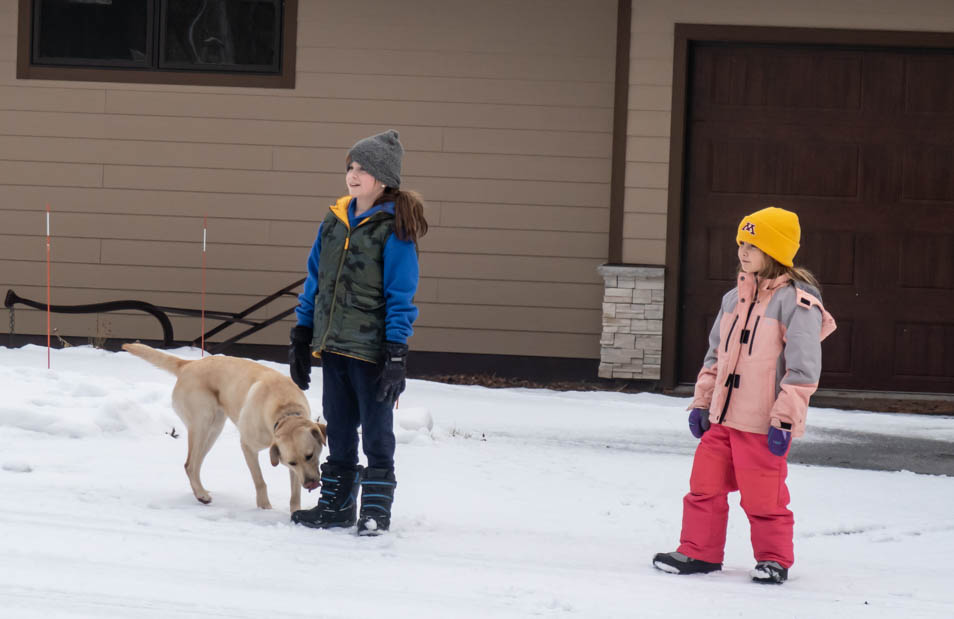 Neighbor kids were watching too.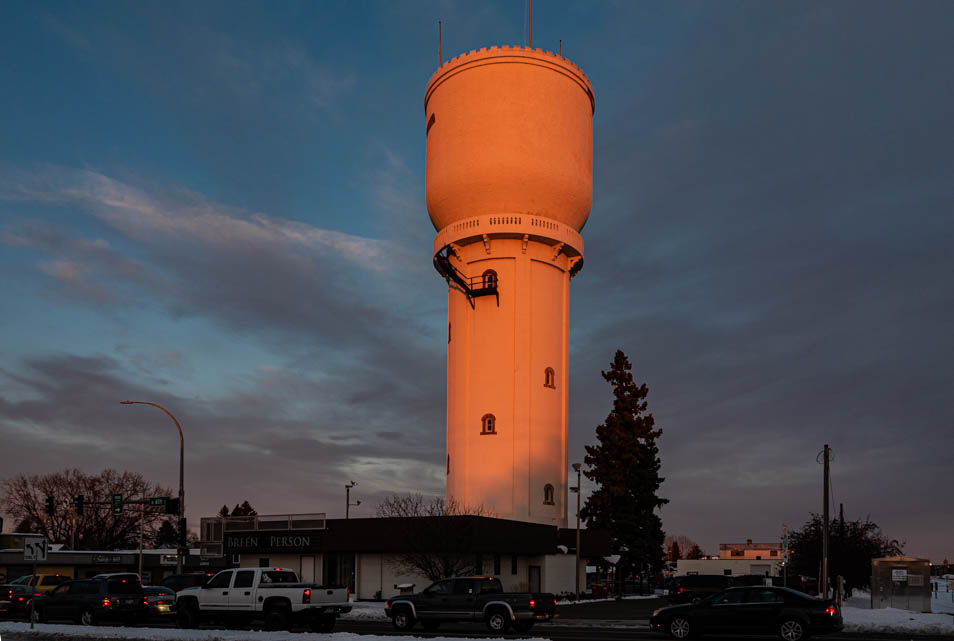 Brainerd's famous concrete water tower at sunset.
---
---
page last edited 11/24/2020