__________________________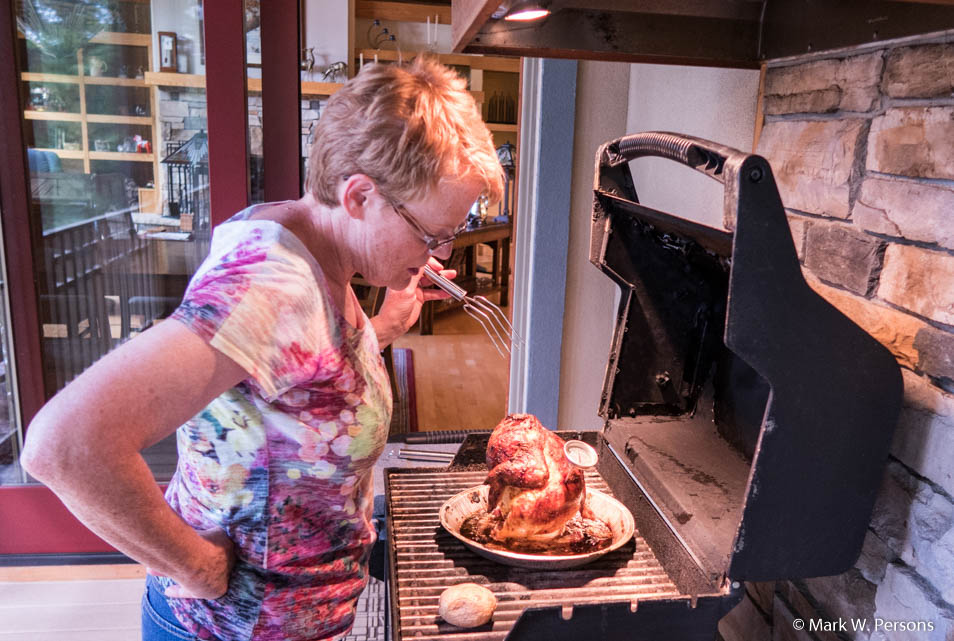 Sunday, July 10, 2016: Chef Paula, red hair and all, was at the Lodge BBQ making her famous Beer Can Chicken.
The recipe has a chicken sitting over an open beer can, which flavors the chicken during cooking.
What kind of beer? Chef Paula won't say, but an investigative reporter for this Blog learned it was Grapefruit Shandy by Leinenkugel.
Mark and Paula visited that brewery several times in past years including this instance: http://gilbertlodge.com/2015/07-21a-15-leinie-lodge.html

On the table, the Beer Can Chicken was everything you could wish for. Dessert of fresh strawberries with fresh whipped cream topped it off.

---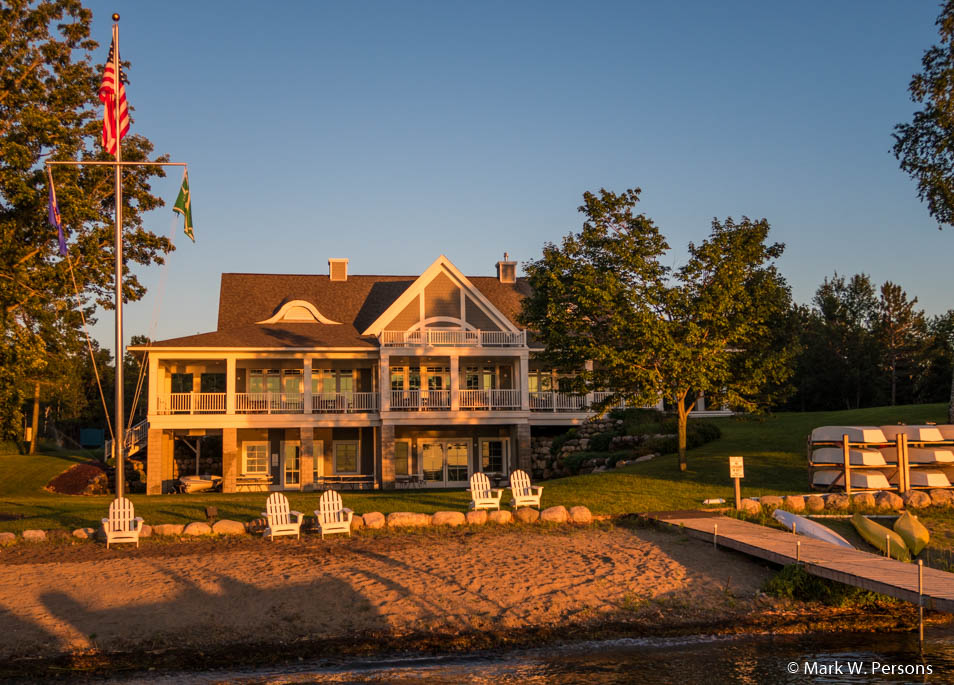 The Gull Lake Yacht Club at sunset, about ten miles northwest of Brainerd.
The sun over a boat deck was showing yellow and orange that night.
---
---
page last edited 07/23/2016