__________________________




Back

Gilbert Lodge Blog
The life and times of Mark and Paula Persons
Saturday, February 16, 2013:
SCUBA Dive Party at Gilbert Lodge.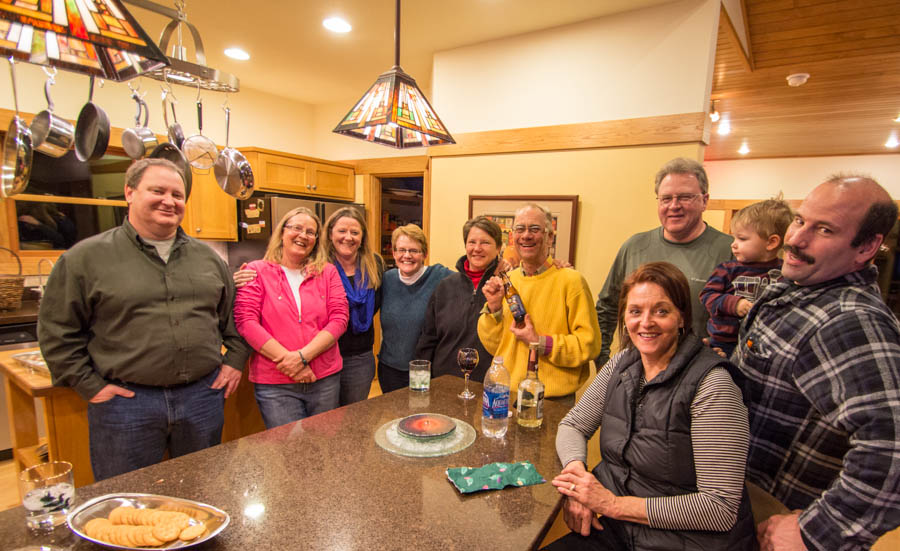 Yes, Paula did it again by inviting her dive friends to a party.
They showed up in rare form, as usual, ready to have a good time. This young guy was learning to party.
There was no end to conversation and swapping SCUBA diving stories. Some of them were true!
The guests brought food, and Chef Paula made some pizzas. No one goes hungry around the lodge.
Mark and Paula recently returned from Hawaii and thought the guests might like Hawaiian beer. It was well received.
---
They played the game Jenga.

This is where the group starts with a stack of wooden blocks.

Each player then removes a block and puts it on top.

The stack gets higher and higher while growing more fragile.
Finally it all comes crashing down.

Wouldn't you know it, Paula was the one to bring it down to the laughter of everyone.
Even Josie joined in the fun.

She needs all the attention she can get in the winter.
Some people just know how to party.

Gilbert Lodge is a good place for that to happen.
---
---
page last edited 02/18/2013