__________________________




Back
Gilbert Lodge Blog
Tour the entrance level and corporate offices
Visitors are greeted by a 1929 Majestic radio inside the front lobby to Gilbert Lodge.
On the left is a radio tower with a radio station On-Air sign.
The Grand Staircase ascends to the second level with the Great Room and living quarters.

The "Executive Washroom" is just off the entrance and is appointed much like it might have been 70 years ago.
There is a pedestal sink and there are five framed photographs from WEBC Radio in Duluth, MN, from the mid-1930's.

Here is Paula in the corporate office suite. Mark's desk is on the right.
There are no keyboard drawers. The custom desktops are just 27 inches off the floor, perfect for keyboards.


Mark is seen here in the Gilbert Lodge electronic shop working on a project.
In retirmeent, he is a frequent writer for Radio World Magazine.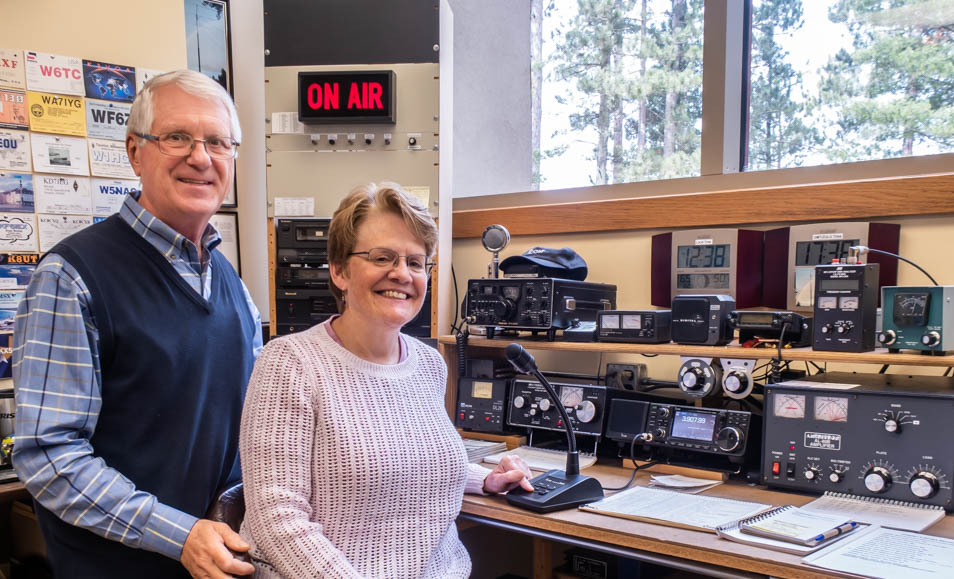 The Gilbert Lodge Amateur Radio Station with Mark W0MH and Paula W0HA at the controls.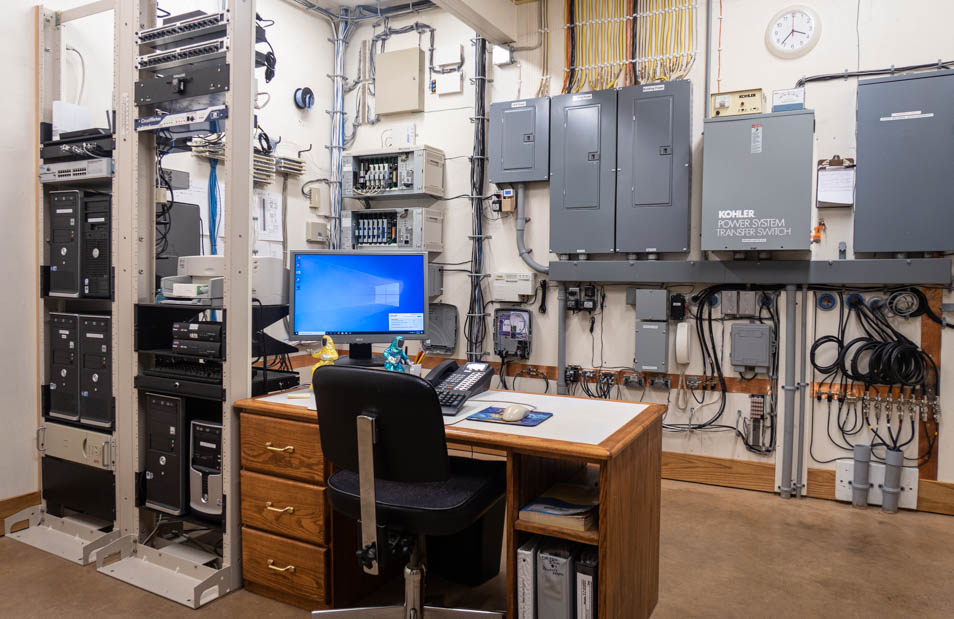 The Tech Room where power comes in and is distributed. There are two servers with backups.
A 3 KW APC Uninterruptible Power Supply keeps all vital equipment running during power outages
while the backup power generator starts and automatically comes online. That takes about ten seconds.

---
page last edited 10/29/2021