__________________________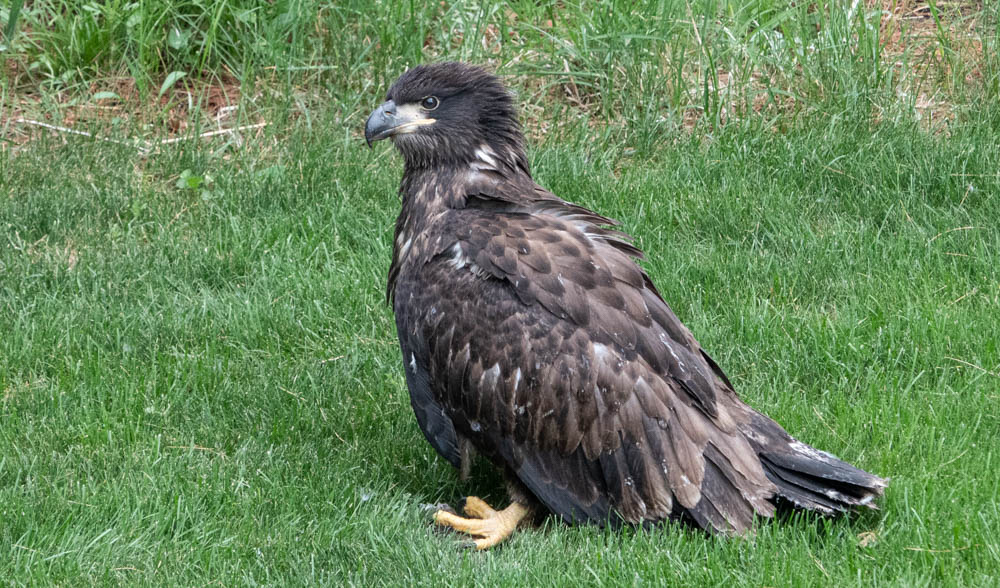 Thursday, June 8,
2023:
The eaglet we described earlier was found on the ground, about sixty feet below the nest.
We don't know how it got there, but it was apparently uninjured. The eaglet is almost the size of a full-grown eagle.
A bit ugly though because it doesn't have the white head feathers and yellow beak.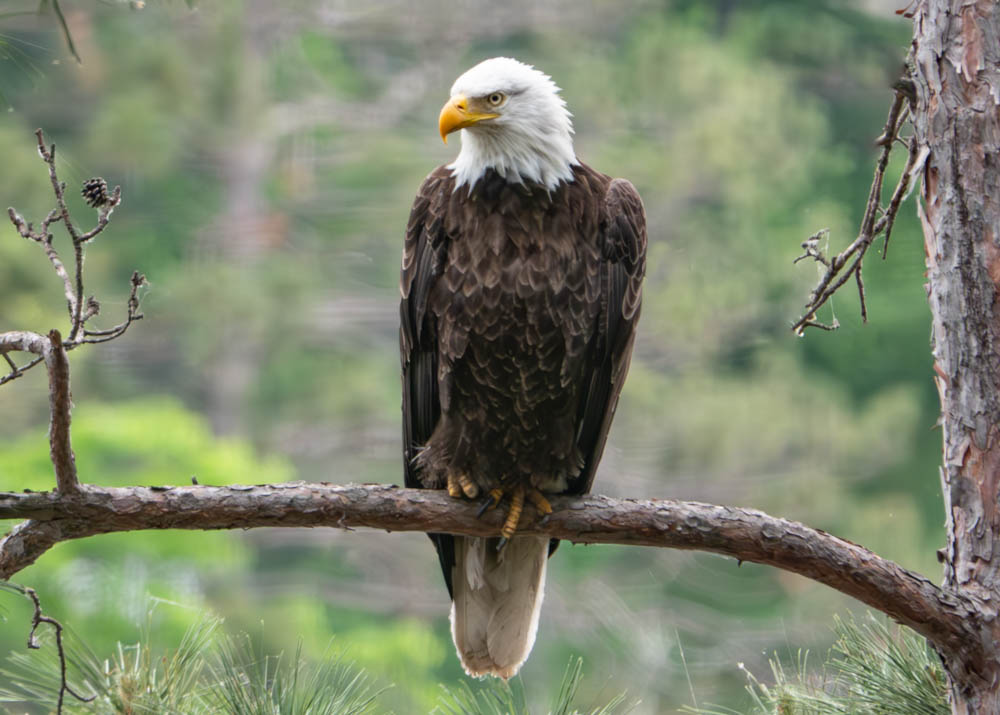 One of the parent eagles was watching over the eaglet from a nearby tree.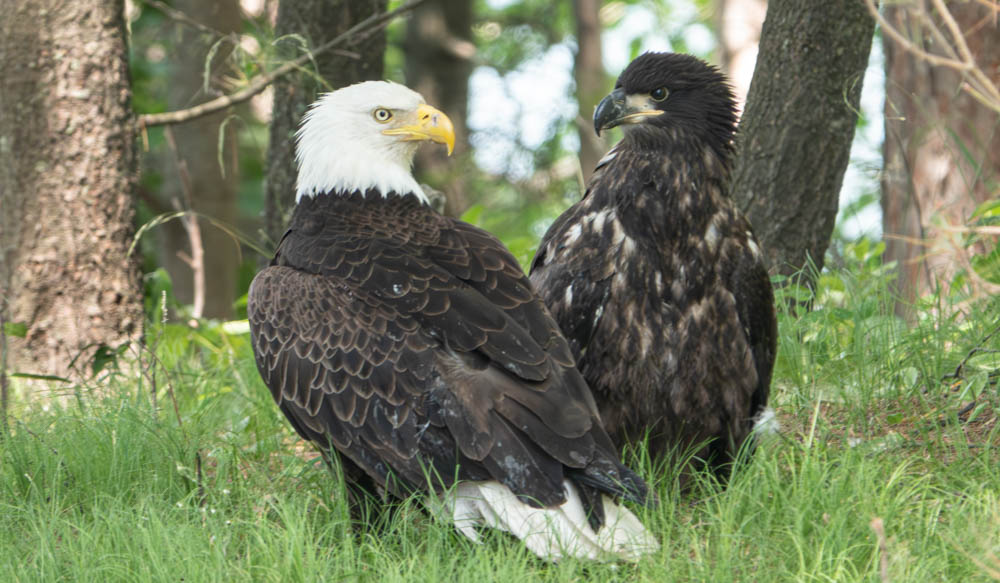 Then they were both in the yard discussing all of this.
---
---
page last edited 07/13/2023