__________________________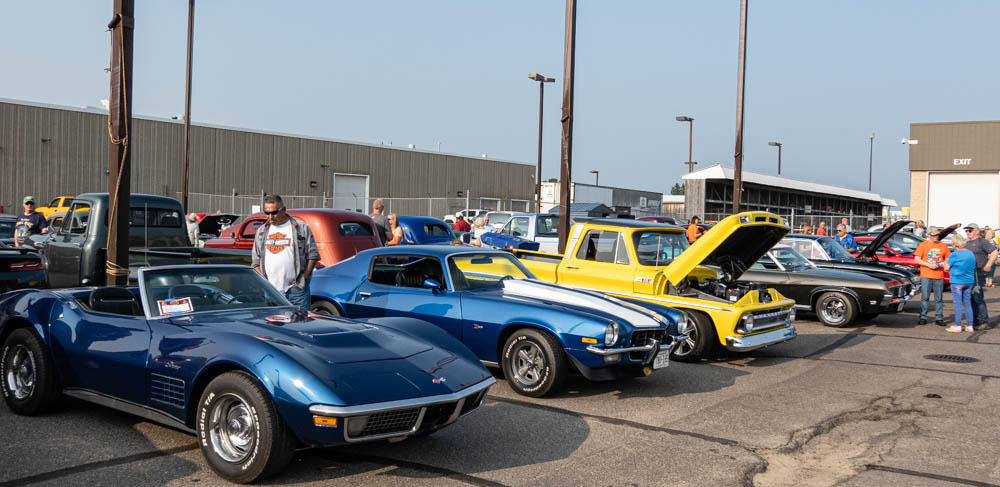 Friday,
June 16, 2023:
There was an collector car show at Mills Motors on this day.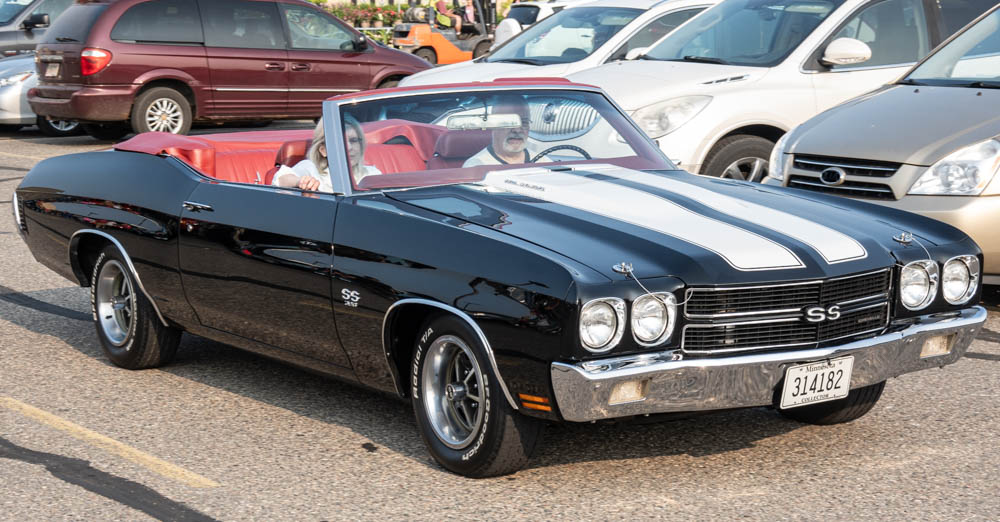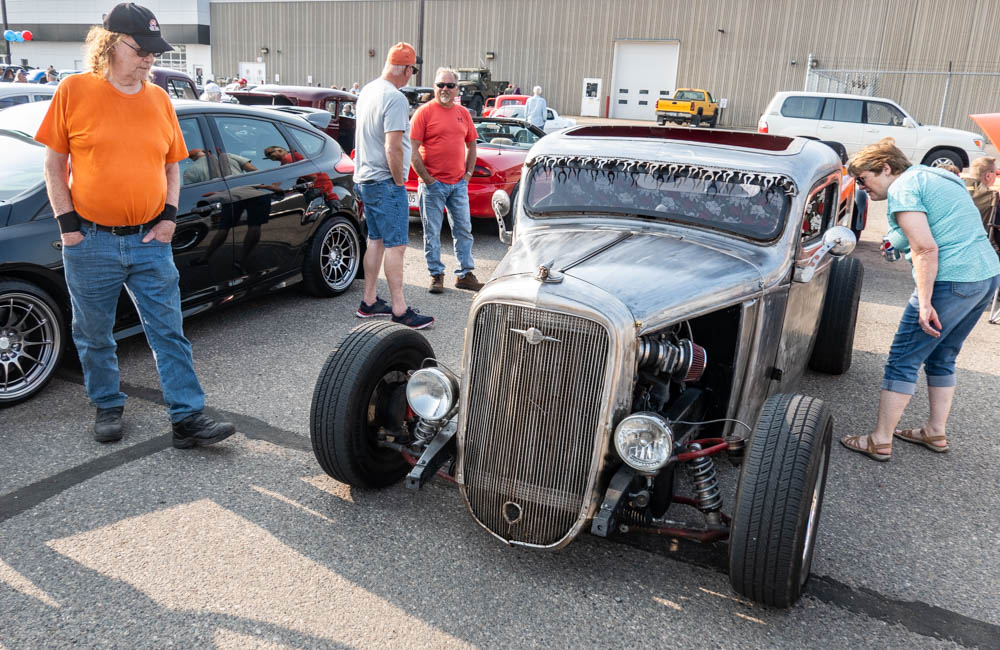 There she was, "Lead Foot Paula" checking them out.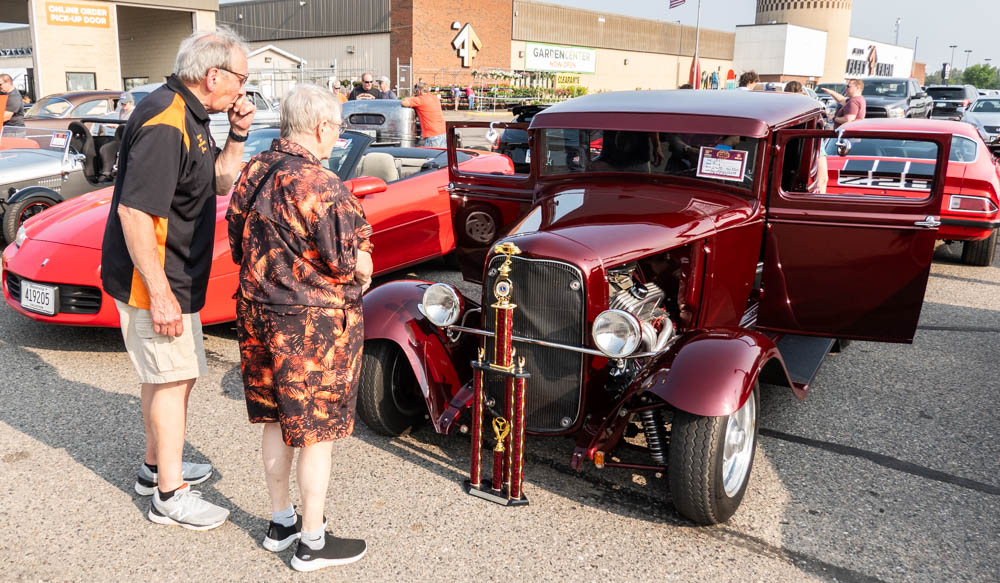 An award winning 1931 Ford Coupe in absolutely fabulous condition.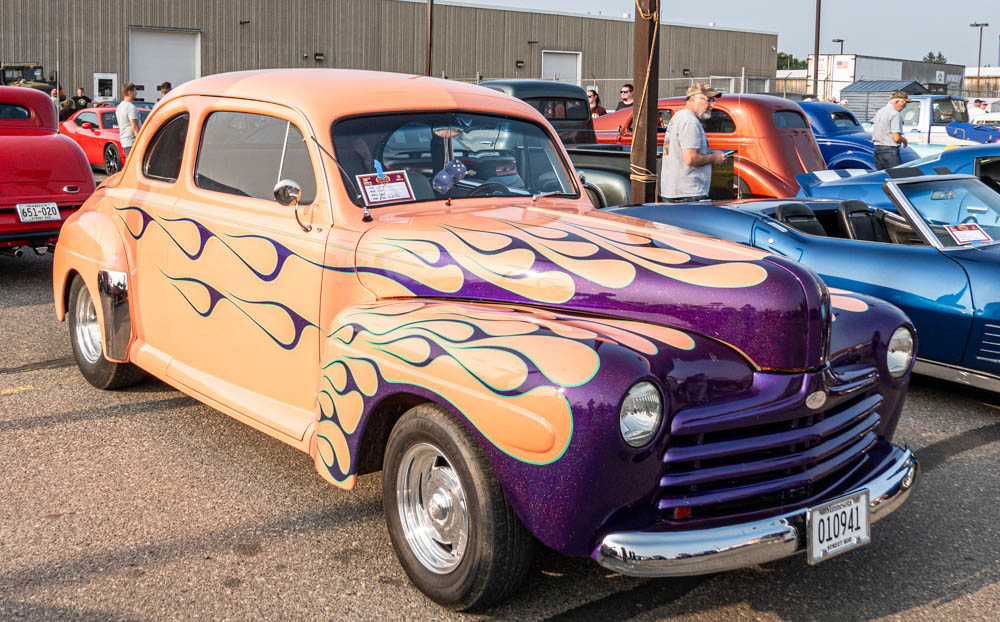 This 1947 Ford, is same vintage as Mark!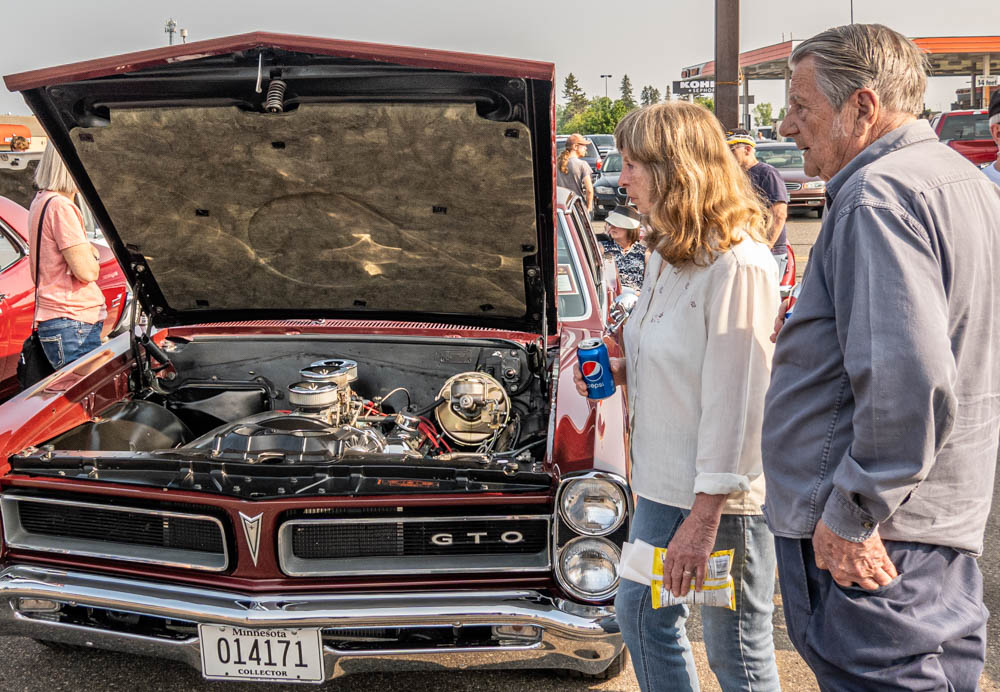 A big engine Pontiac GTO muscle car.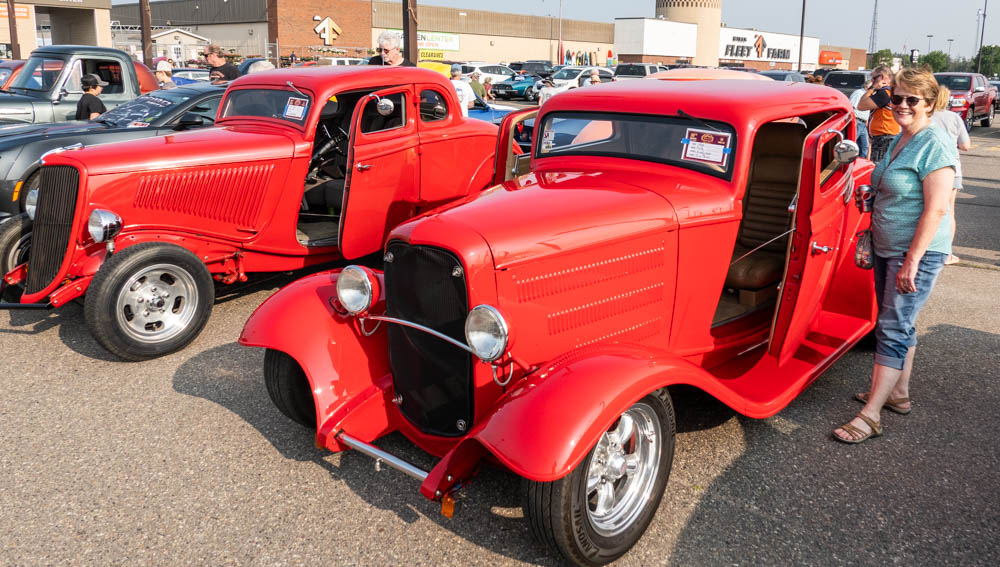 Paula decided she liked this one the best, a 1932 Ford Coupe with doors that open to the front!
---
---
page last edited 07/13/2023