__________________________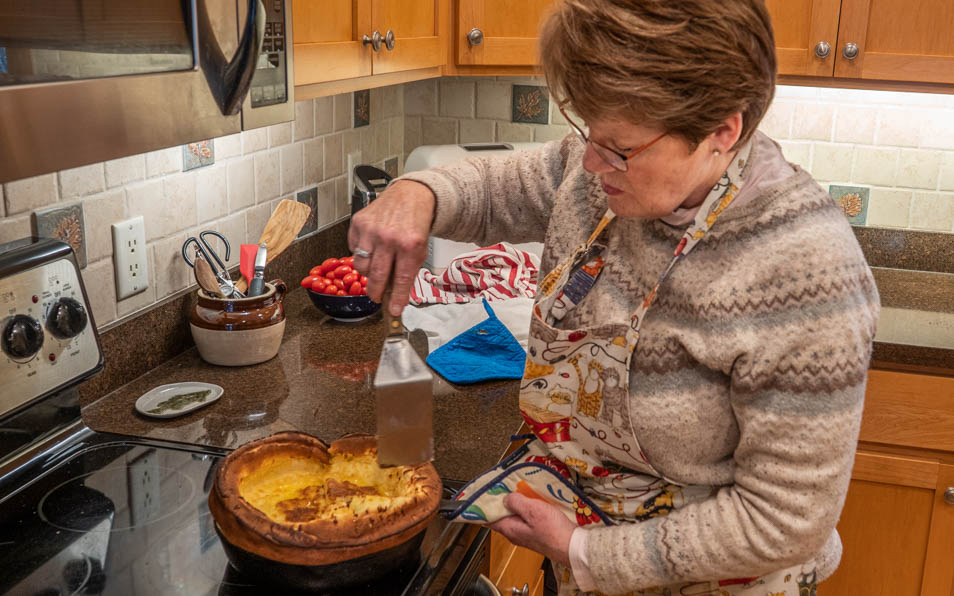 Saturday, December 25,

2021:

Chef Paula prepared a Puffy Pancake, It's tradition for Christmas morning.
The pancake edges rise two inches above an iron pan, while it is in the oven.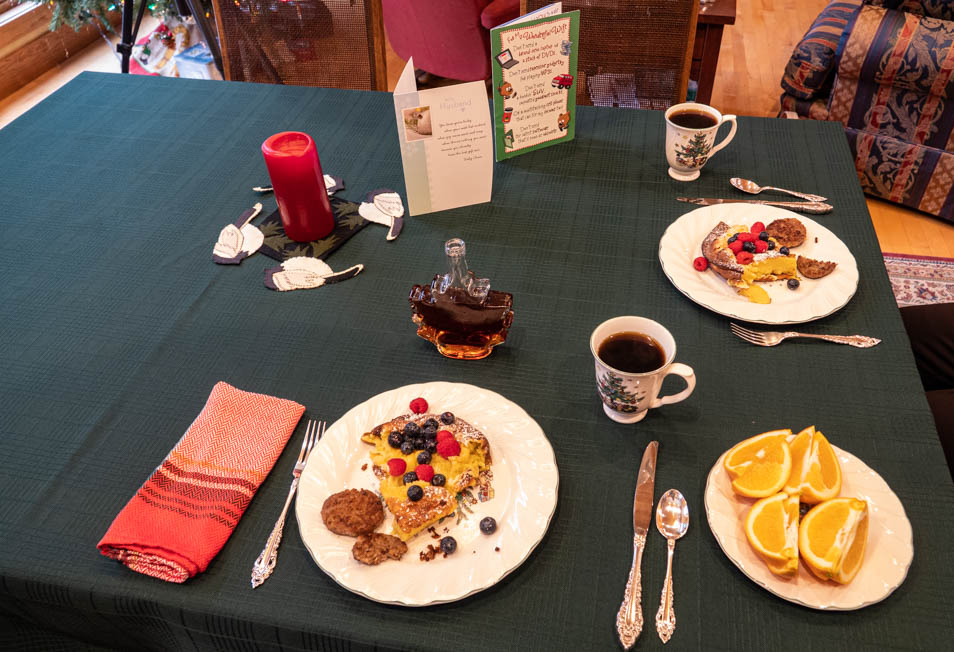 The pancake was so big that the other half was saved to be served the next morning.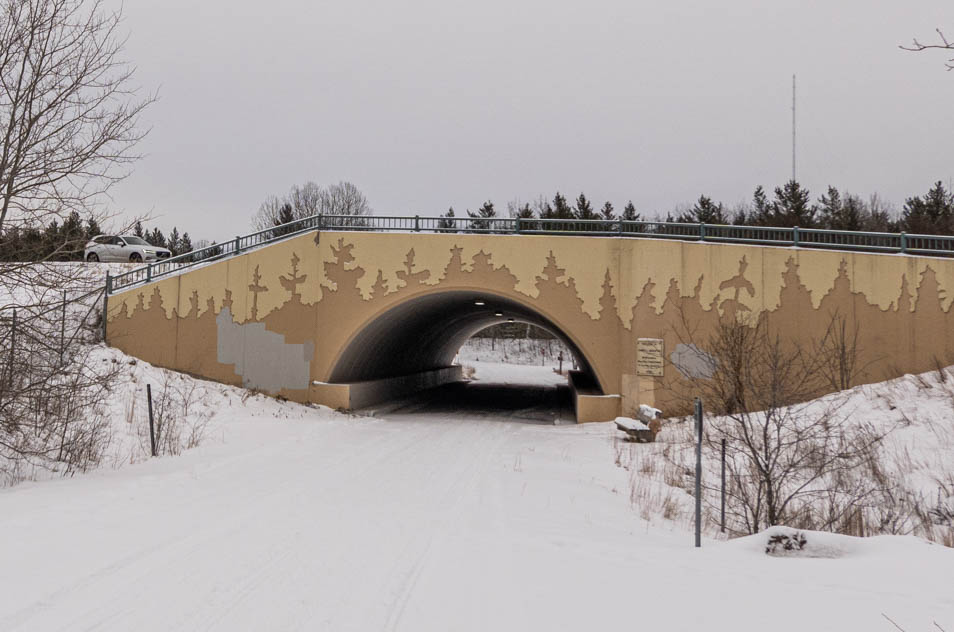 Mark and Paula needed exercise so they headed to the Paul Bunyan Trail.
Here is crosses under Washington Street/Highway 210 in Baxter and heads into Brainerd.
Upon their return, they saw the pedestrian bridge that crosses Excelsior Road in Baxter.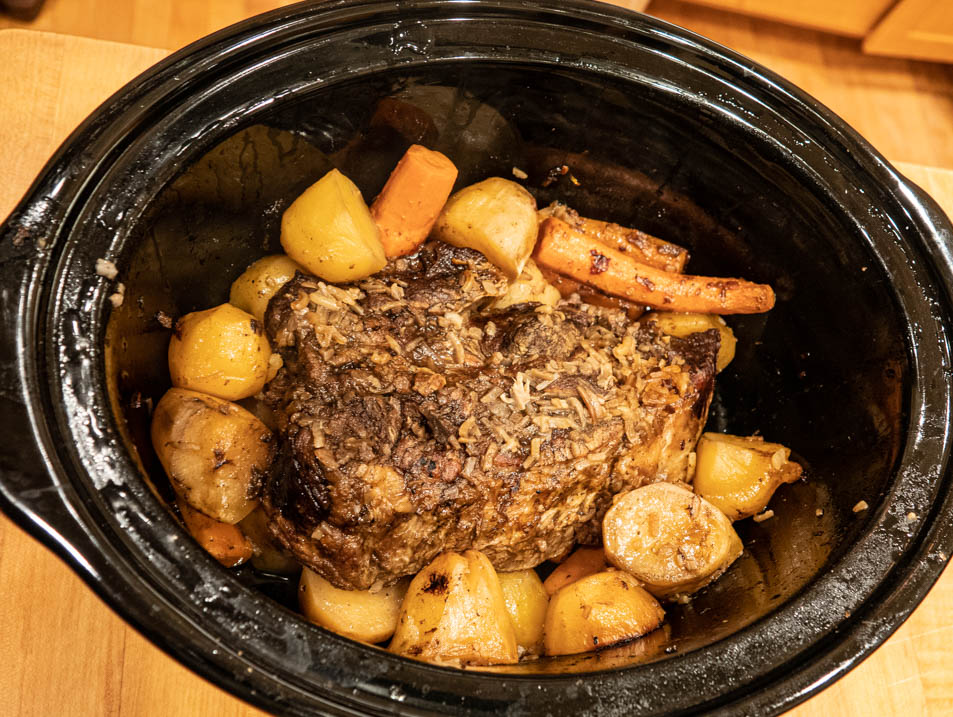 Paula prepared a pot roast in a crock pot for that evening.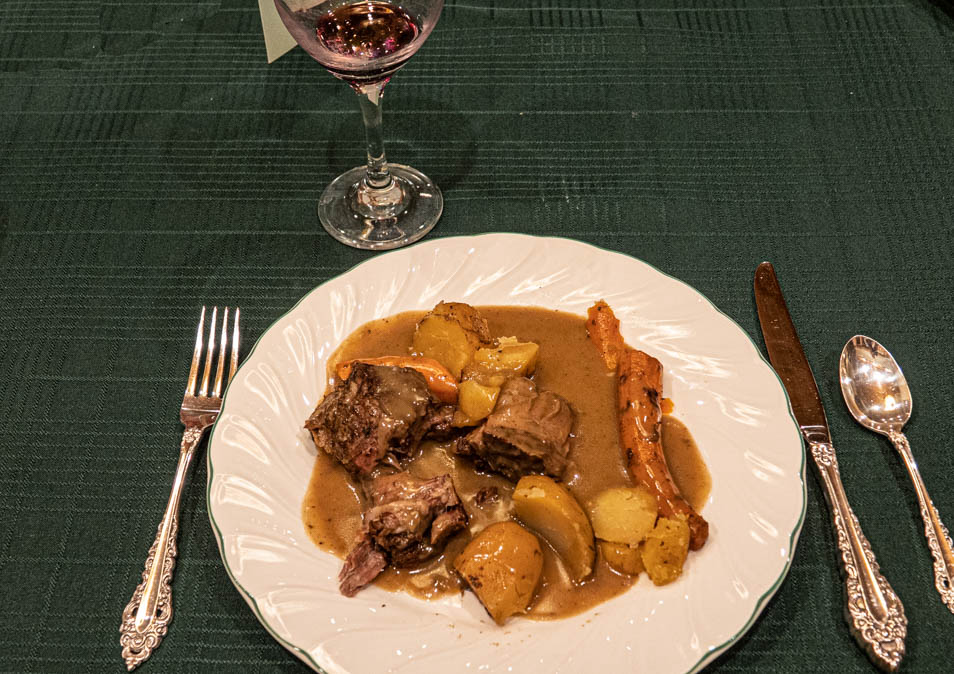 It was absolutely terrific on a cold Christmas day.
---
---
page last edited 12/29/2021