__________________________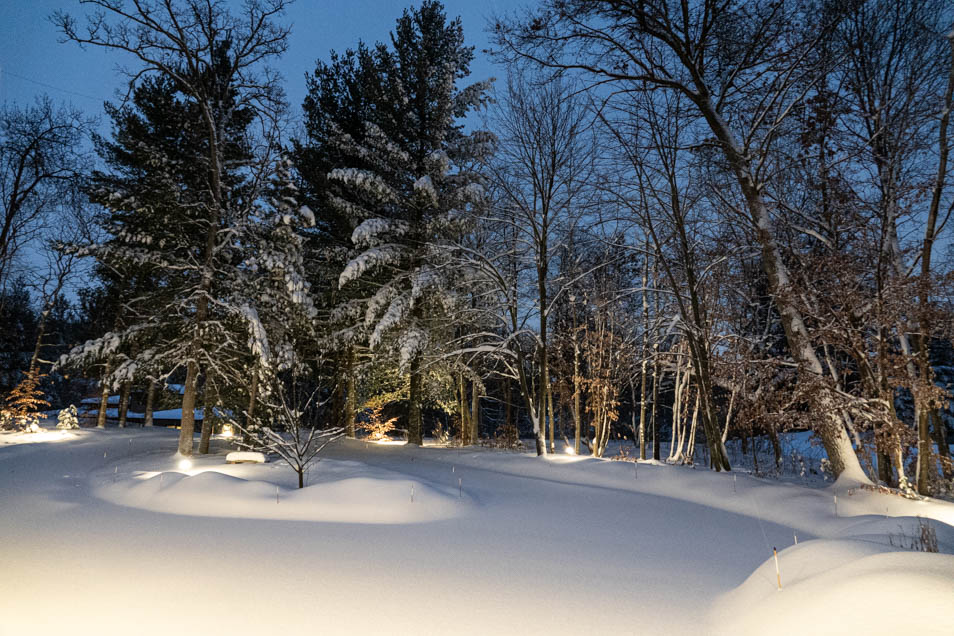 Monday, December 27,

2021:

The Gilbert Lodge driveway just after dawn at 7:29 am.
A new blanket of snow measured in at 12.5 inches.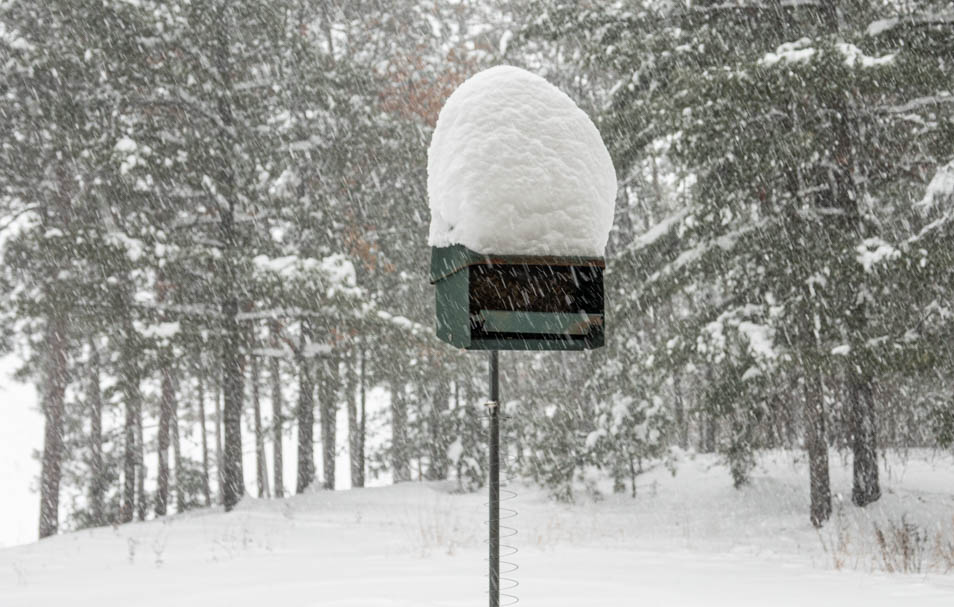 A bird feeder was topped with a Bishop's hat of snow. Even the brids didn't fly in this weather.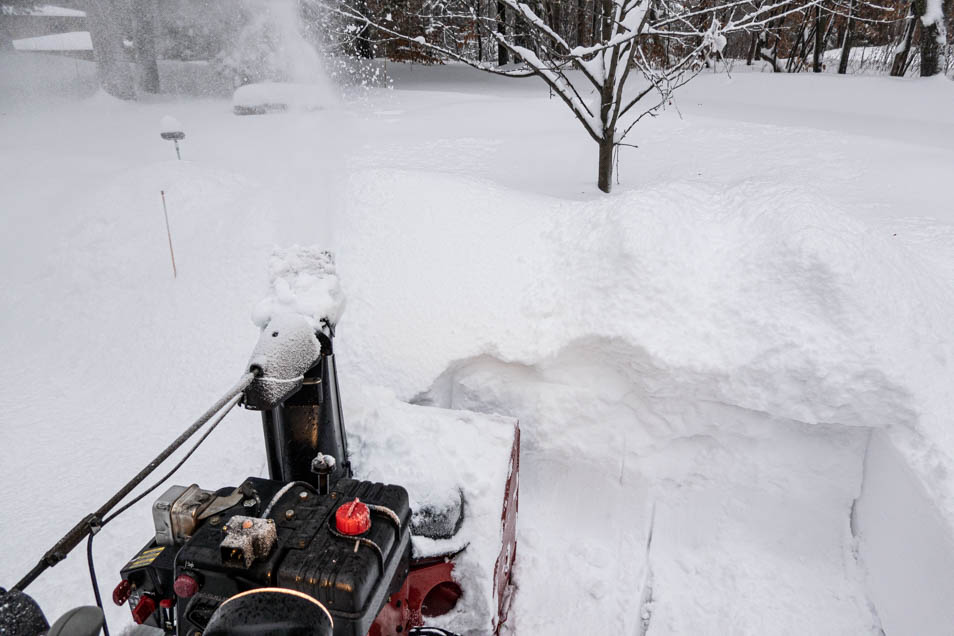 It was slow going for the fourteen-year-old snow thrower that day. This is MinneSNOTA.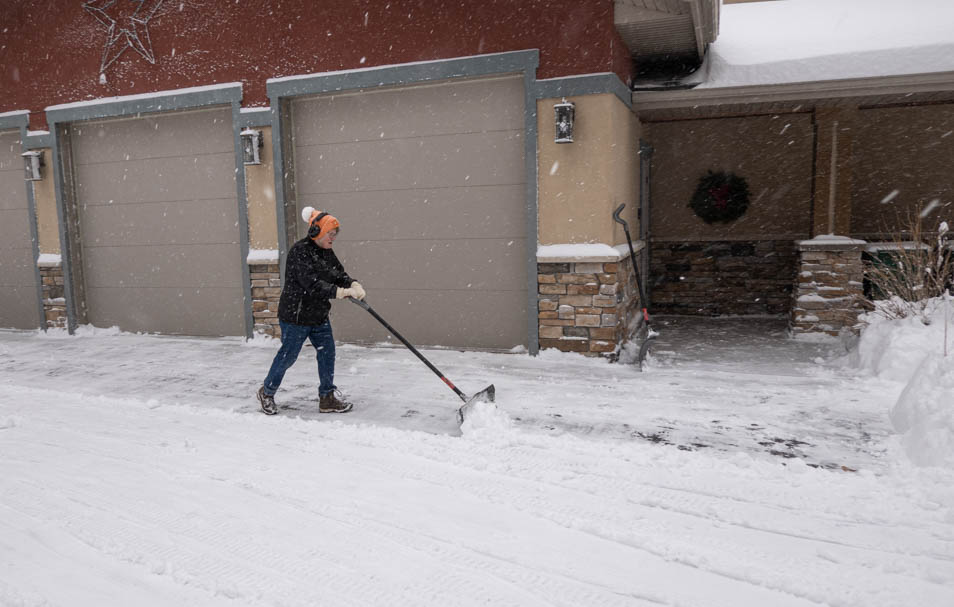 Snow Shoveler Paula did cleanup.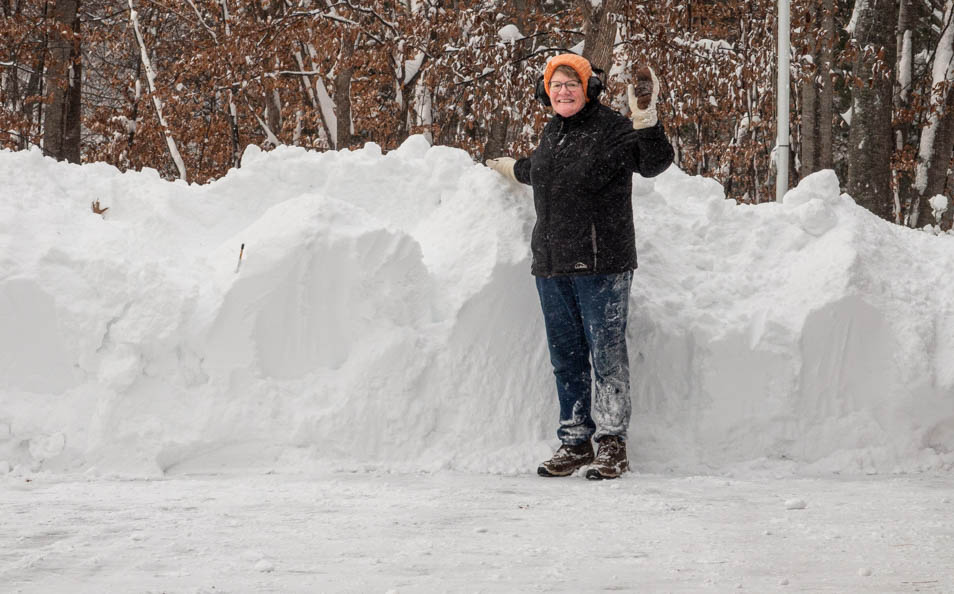 The snow really piled up.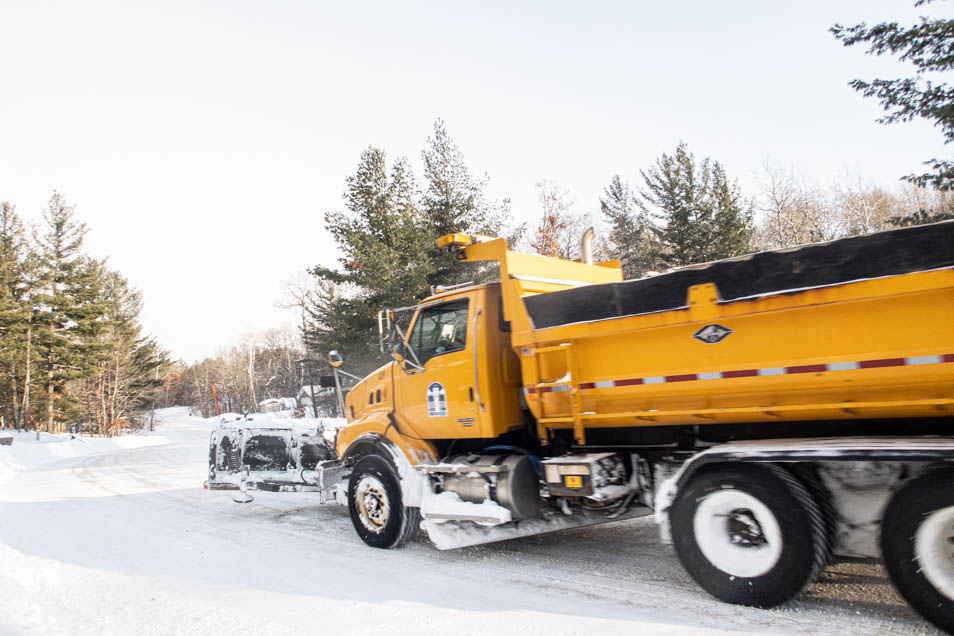 Then a city plow came through Island Drive.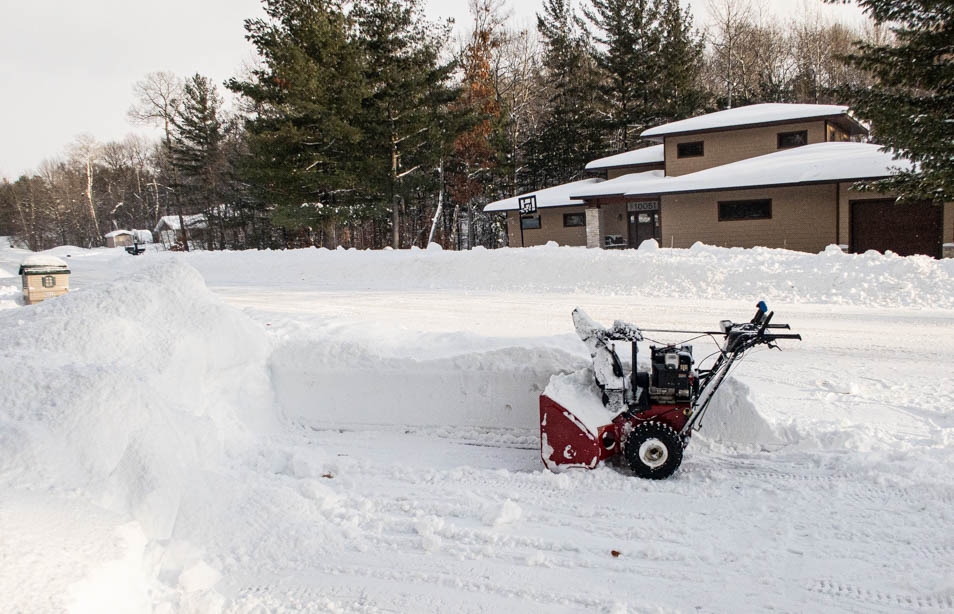 That was another challenge for the snow machine. Minnesota, land of 10,000 snow drifts.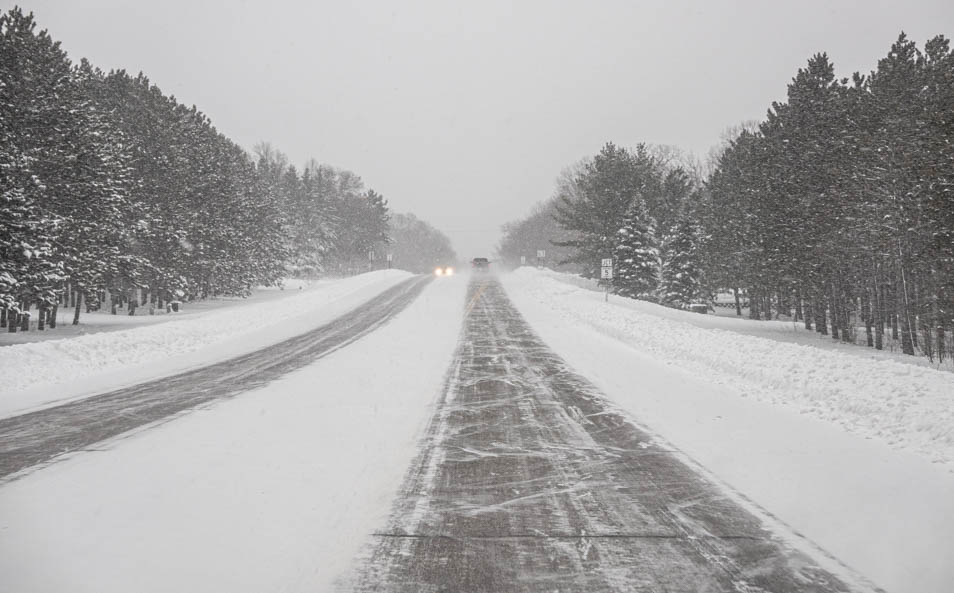 Snow was still falling intermittently in the afternoon.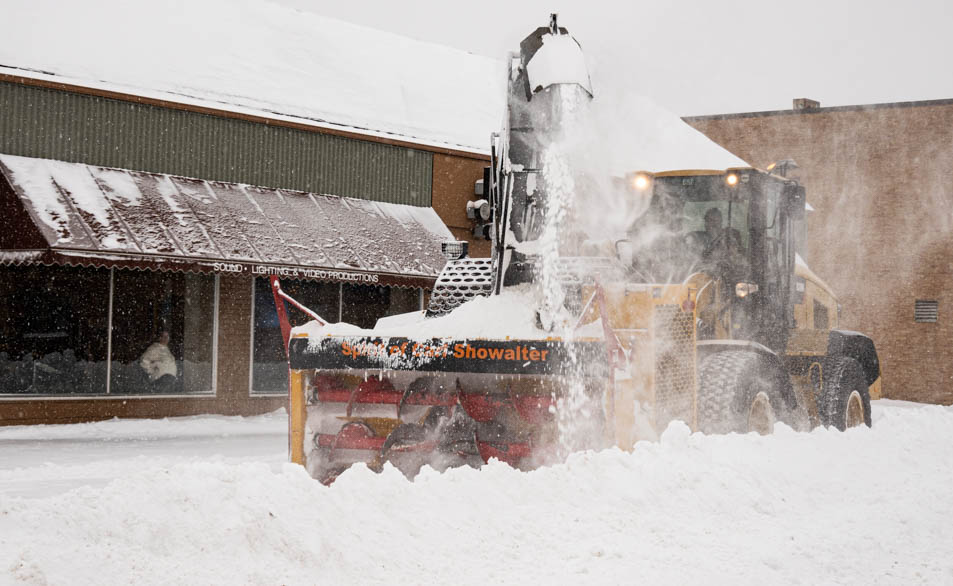 Some Brainerd snow removal equipment is named after actors in the 1996 movie
Fargo
, some of which
was filmed in Brainerd. This one is the Spirit of
Carl Showalter
. He played a small-time crook in the movie.
---
---
page last edited 12/29/2021