__________________________



Monday, April 12,
2021:
Paula put on her trusty backpack leaf blower and had a great time clearing leaves.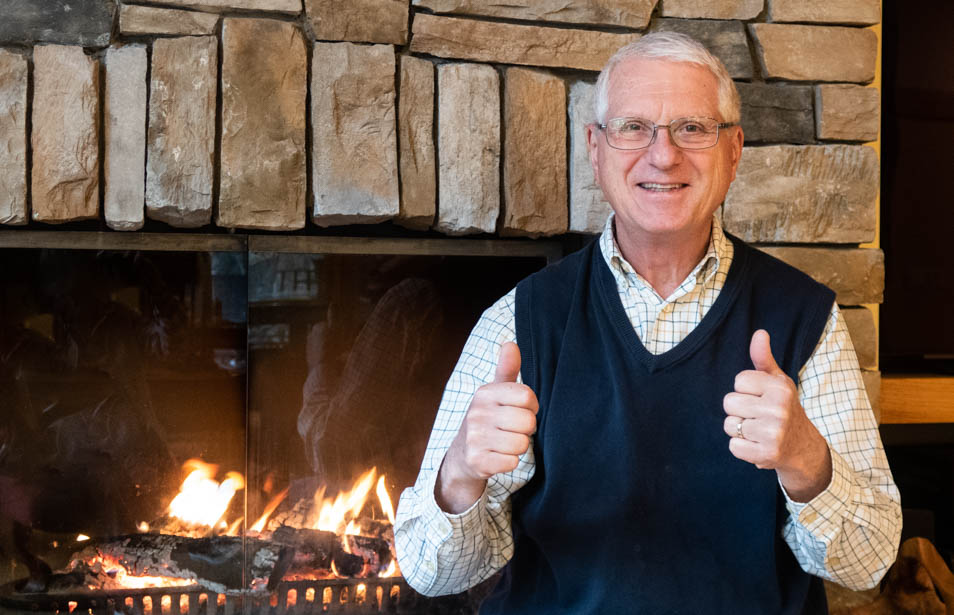 It was Mark's 74th birthday. He felt great being warmed by the fire and surviving this long.
Studies have shown that people who have more birthdays are the ones who live longer!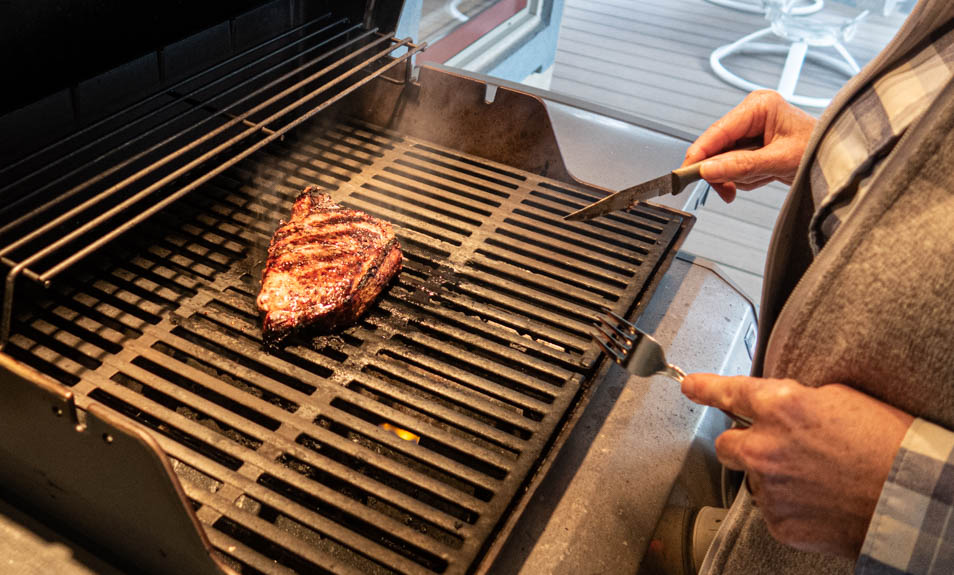 Chef Paula went out on the deck and grilleds a thick steak for the occassion.

Dinner was topped off with Apple Pie and New York Vanilla Ice Cream. Who could ask for more?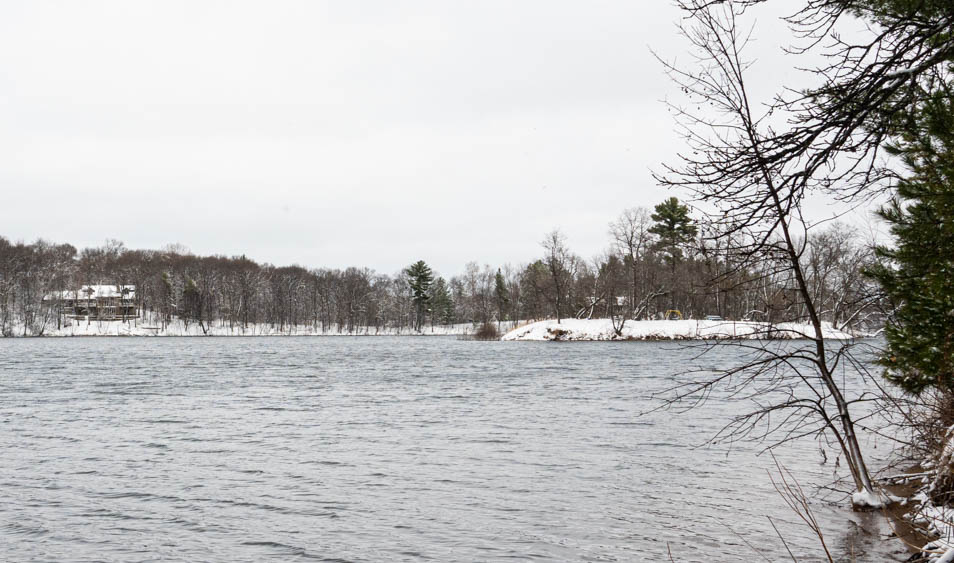 April 13, 2021: It snowed 2.8 inches overnight, but the lake stayed open.

Trees were heavy with snow, which started melting just hours later.
---
---
page last edited 04/16/2021