__________________________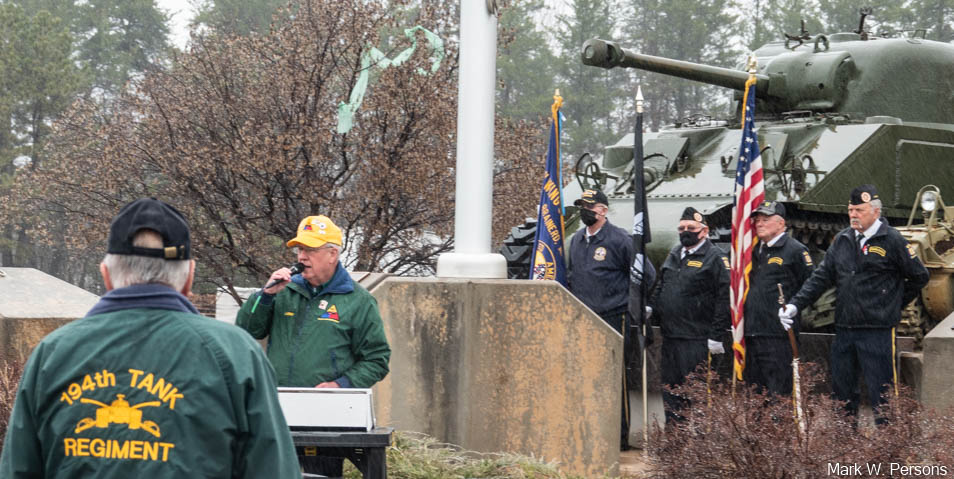 The event, on this rainy day, commemmorated the Bataan Death March in 1942.
Some 64 members of the 194th Tank Regiment from Brainerd were sent to the Phillipines before World War Two.

Troops held off a Japanese invastion until they ran out of ammunition, food and medical supplies. Only three died in the battle. The rest were taken prisoner by the Japanese and forced to walk 65 miles without food or water. Many were killed by Japanese before reaching a prison camp. It was the "death march" at the hands of their exrtremely cruel captors.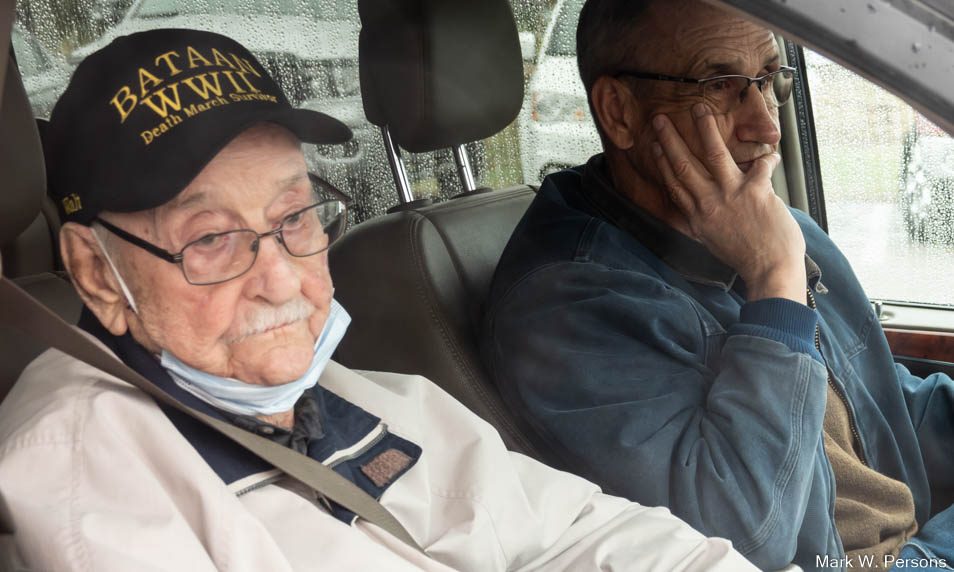 The only remaining Brainerd man is Walt Straka. He was brought to the ceremony by his son.

The names of those who died were read by Historian John Erickson.


Crow Wing County Veteran Service Officer Erik Flowers and Baxter Mayor Darrel Olson were there too.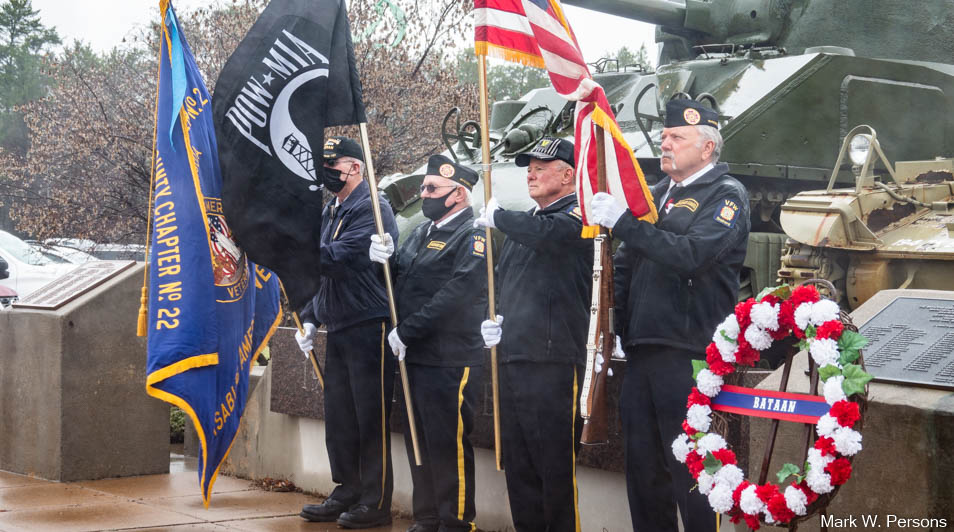 Of the 64 men who left Brainerd in 1941, only 29 returned after the war.
Some 32 died on the death march or in slave labor camps.

A 21-gun salute and Taps were played.
---
---
page last edited 04/13/2021