__________________________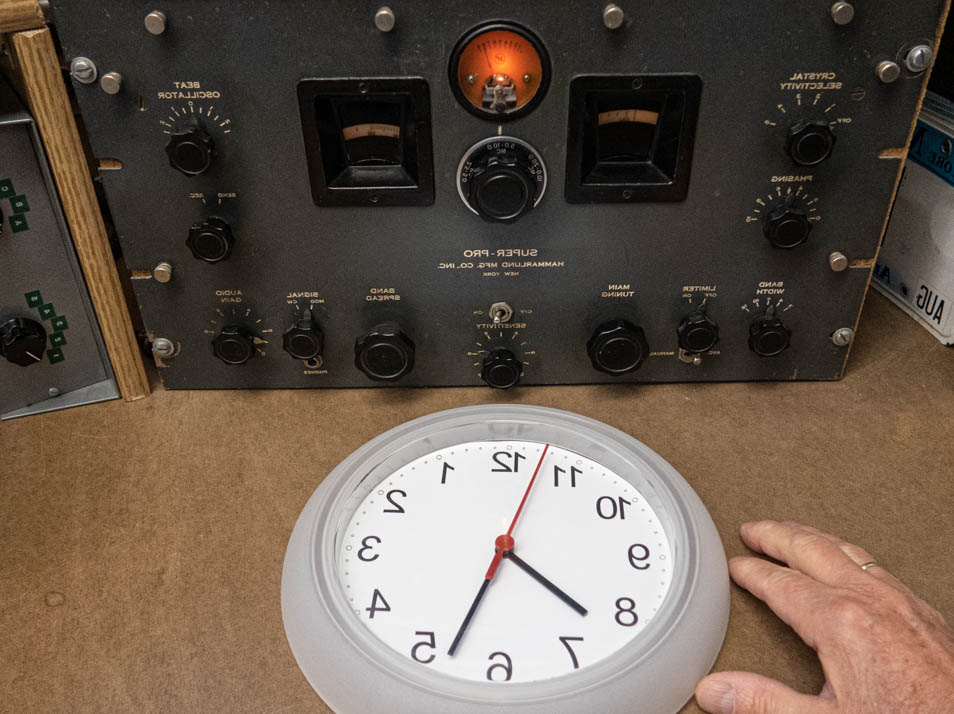 Sunday, November 1,
2020:
It was the day to return to Central Standard Time.

Mark set Gilbert Lodge clocks to the National Institute of Standards and Technology Station WWV in Fort Collins, Colorado. It is a shortwave radio station that can be heard day and night world-wide.

The receiver he used is from 1947, the same year Mark was born. It still works even if Mark is retired!

Mark complained that he was sleepy all summer because he lost an hour in the spring and now he can't sleep at night because of the hour gained!
Mark was reminded of his visit to the Greenwich Observatory in England back in 2018.
That is where time begins and ends.
---
---
page last edited 11/12/2020