__________________________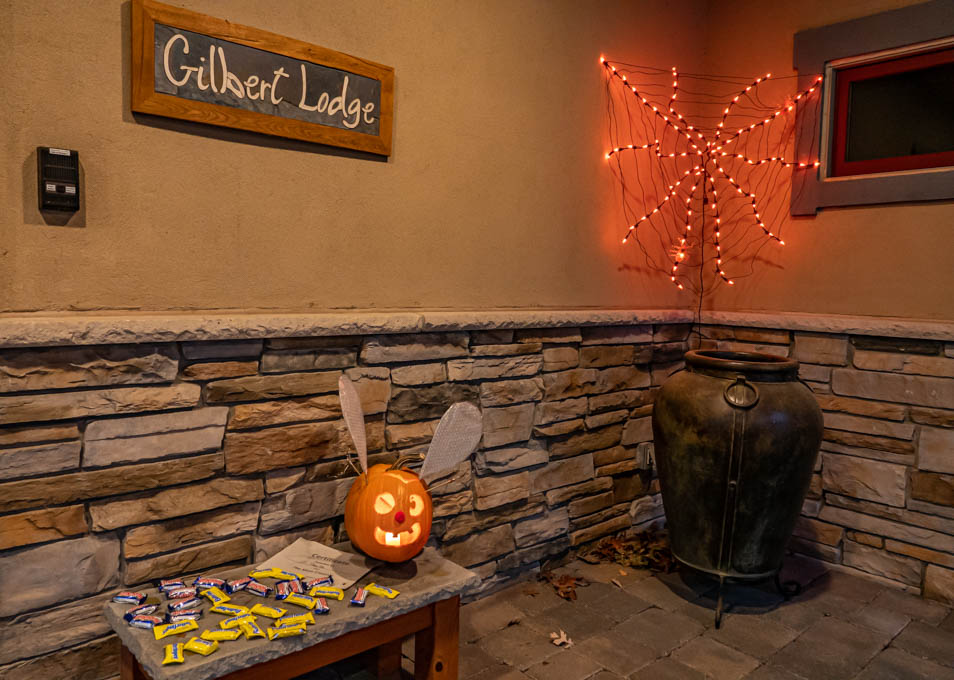 Gilbert Lodge was decroated for the occassion. Candy was left out for those who dared stop by.
Then this young guy showed up to collect some candy. He and his dad drove off in a Jeep yelling Tally-ho!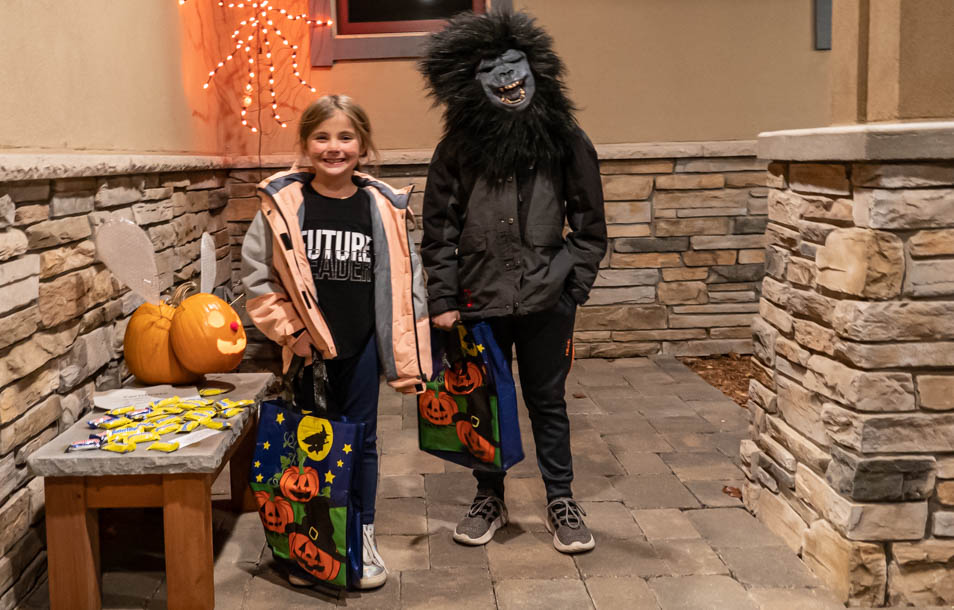 This was a bit scary. There were more creatures, but they got away before the camera could capture them.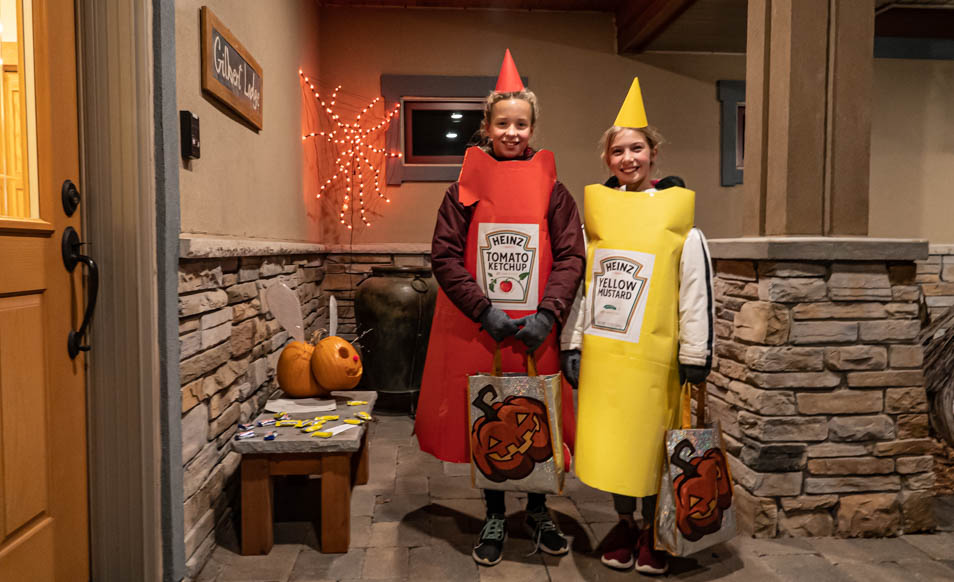 Then Tomato Ketchup and Yellow Mustard showed up. They looked friendly enough.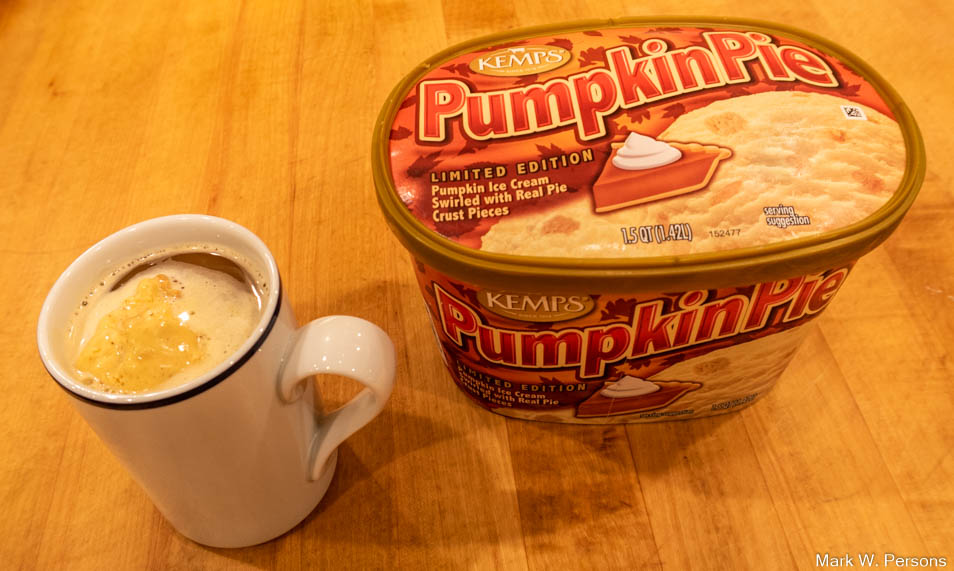 Mark loves pumpkin. He celebrated Halloween by using pumpkin ice cream as a "creamer" for his coffee.
To be fair, not everyone likes this combination.
---
---
page last edited 11/01/2020