__________________________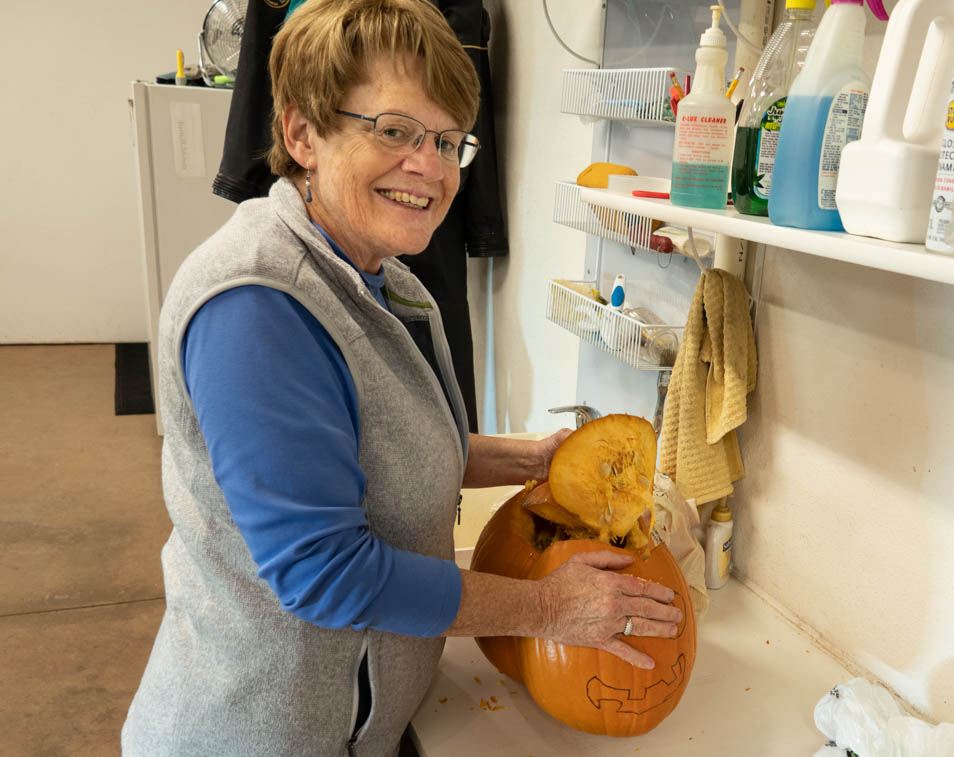 Saturday, October 31,
2020:
Paula was busy getting a pumpkin ready for carving.
She picked up this conjoined pumpkin (two pumpkins that grew together) from Mike Koering at his
pumpkin stand near the civic center in Brainerd.
Then it was time to take the insides out. Mark was surprised she was smiling.


This is what she came up with after carving her unique pumpkin underwater.
Note she has a red face mask with stripe, the universal dive flag logo.
The pumpkin creature has wings and antennas.


There was much fun that day in spite of the 40 degree temperature.
---
---
page last edited 10/31/2020