__________________________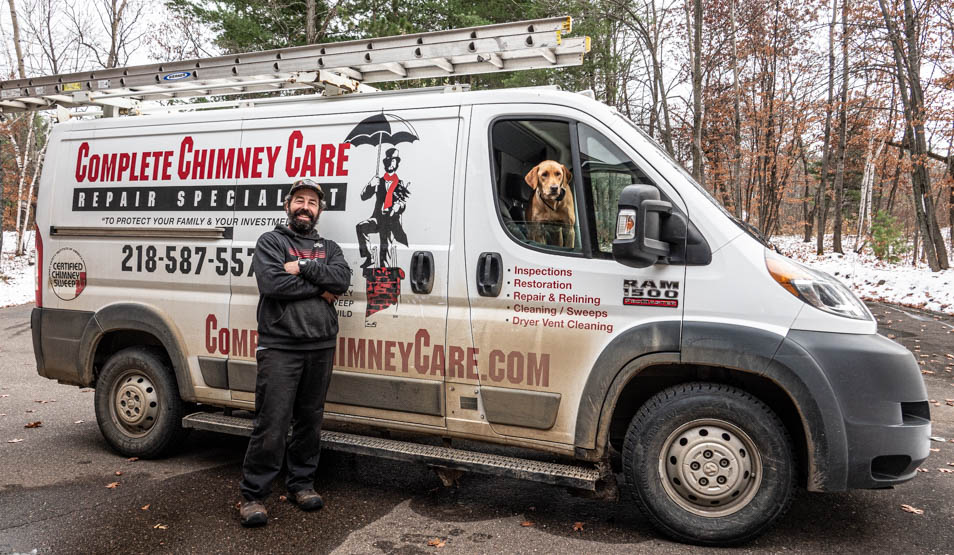 Wednesday, October 28,
2020:

Chris O'Day and Lucy the dog, from Complete Chimney Care, showed up to clean the Grand Fireplace
.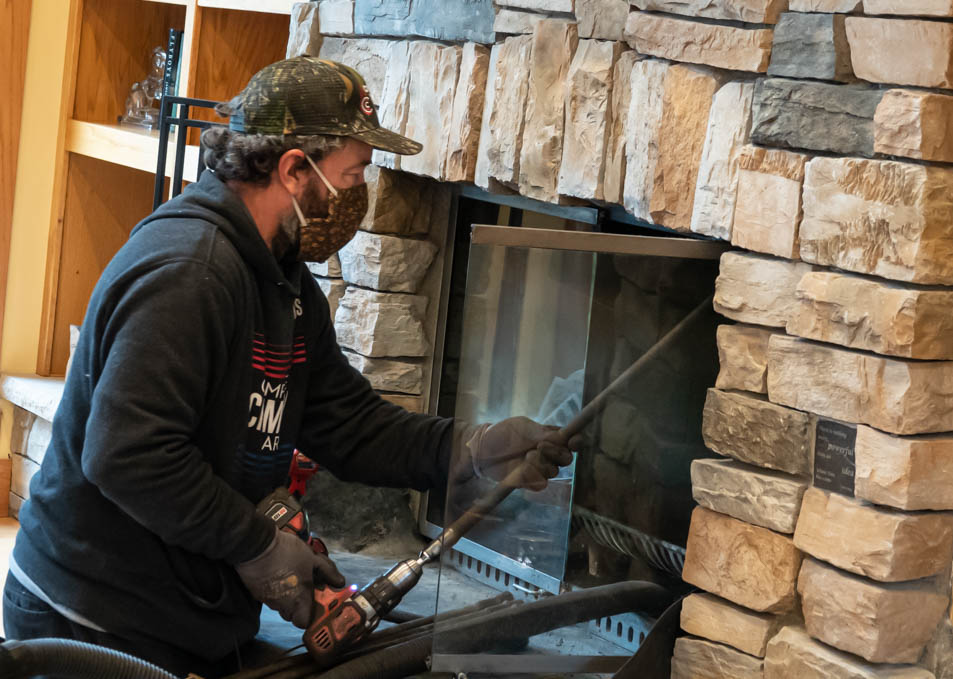 Like Santa, Chris went straight to his work.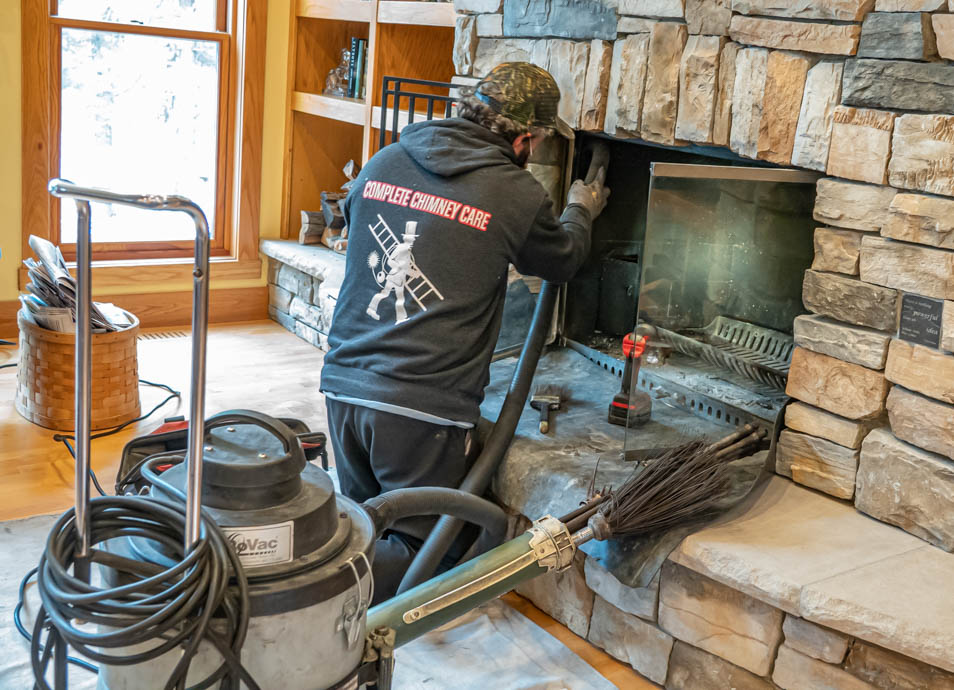 Then he vacuumed every spot to inspect and make sure the firebox was ready for another year.
Note the chimney brushes on his right.
The cocktail hour was a wonderful time to have a fire in the Grand Fireplace in the Great Room at Gilbert Lodge.
---
---
page last edited 10/31/2020