__________________________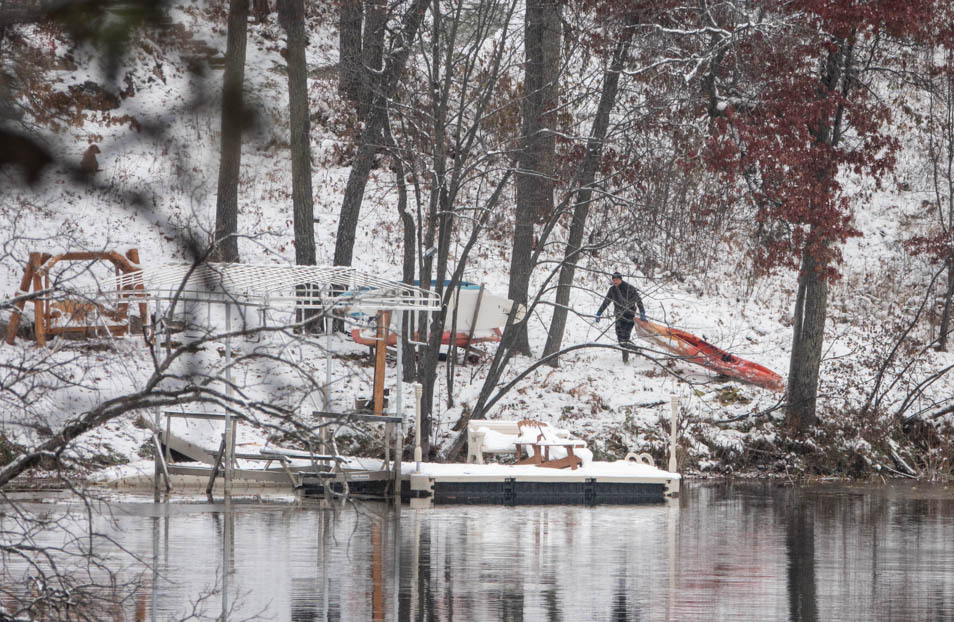 Sunday, October 25,
2020:

Here we are with snow on the ground and a man is spotted dragging a kayak to the shore of Gilbert Lake.
Sure enough, he went out for a spin in freezing temperatures. We Minnesotans are a hearty bunch!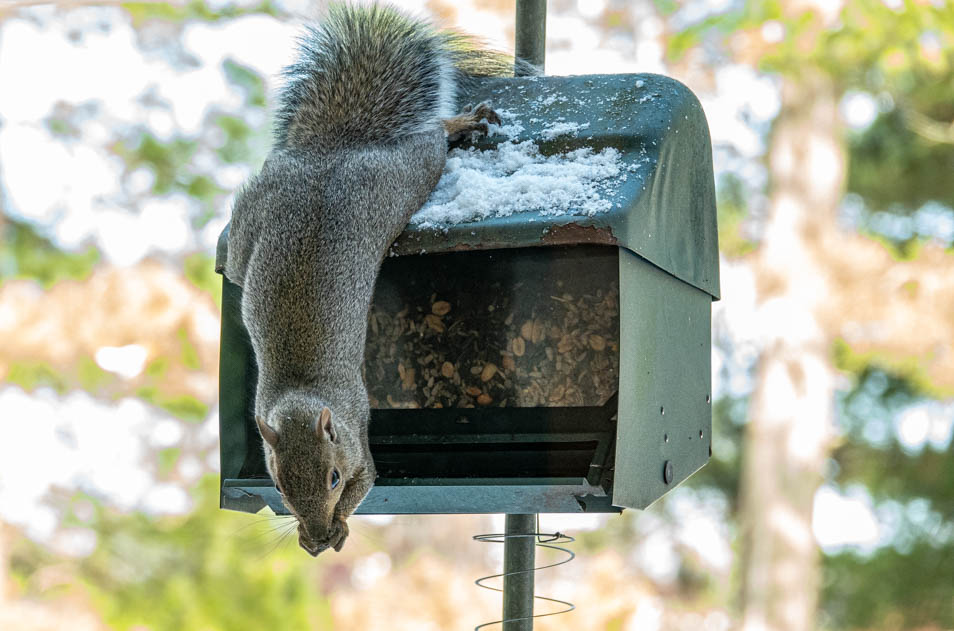 A squirrel found its way onto the bird feeder the next day. How did he get there?
Well, he jumped from the house to the feeder. So, Mark moved the feeder twice the distance from the house.
---
---
page last edited 10/28/2020