__________________________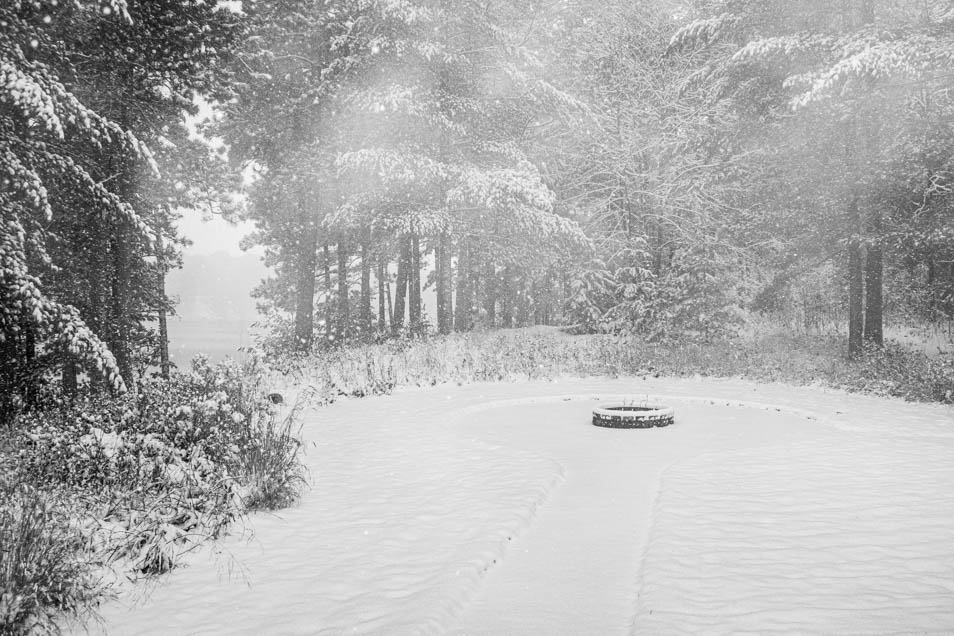 Tuesday, October 20,
2020:
To add insult to injury, more snow fell for a total of 6.5 inches over three days
.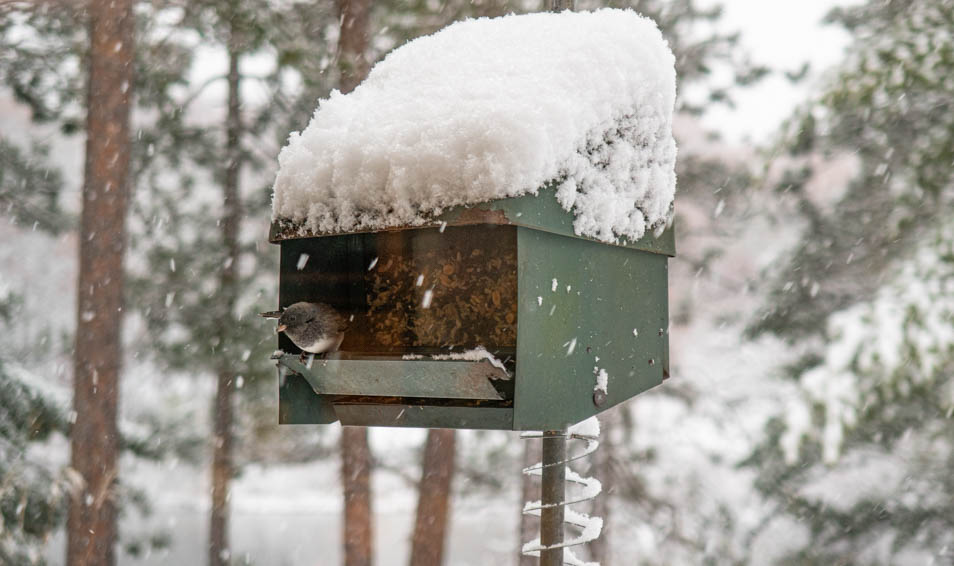 Birds were happy that seed was available in the feeder.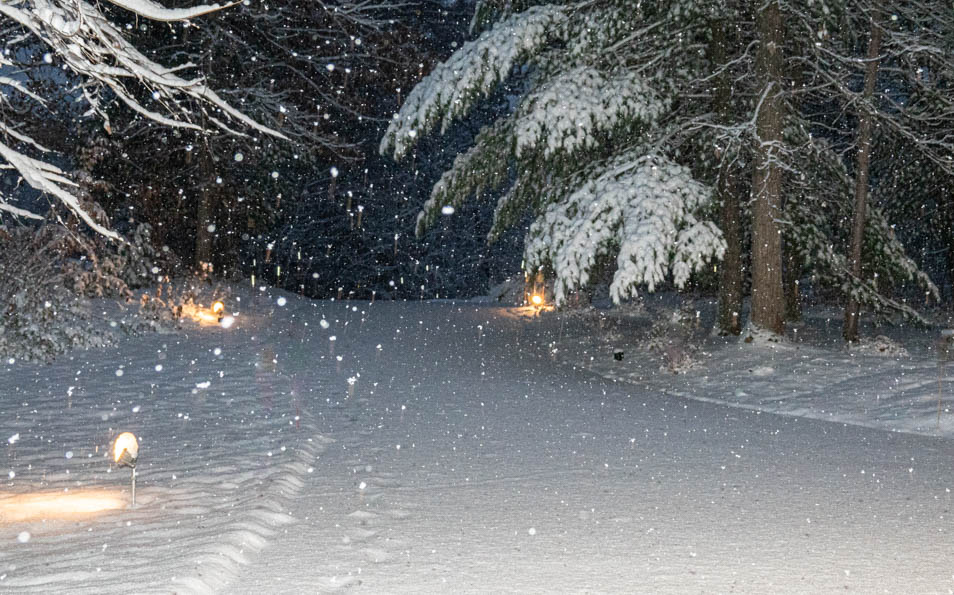 Night was quite as snow was falling.
Then Gilbert Lake was blue, like the sky. The lake hasn't frozen yet, but that is coming too.
---
---
page last edited 10/28/2020