__________________________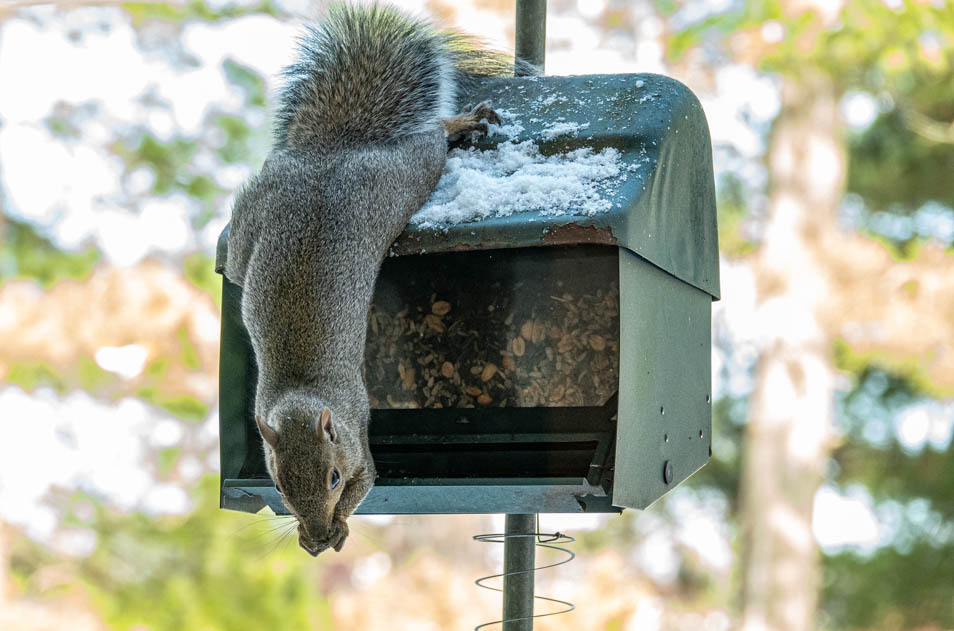 Friday, November 6,
2020:
Those darn squirrels! They love bird seed.
The coiled spring below, a Slinky, prevents squirrels from climing the pole.
This one managed to jump from a window sill on the house to the bird feeder!
Well, squirrels like suet too. The suet was supported to be for the birds, buster!
Canadian Goose on Gilbert Lake were playing follow the leader.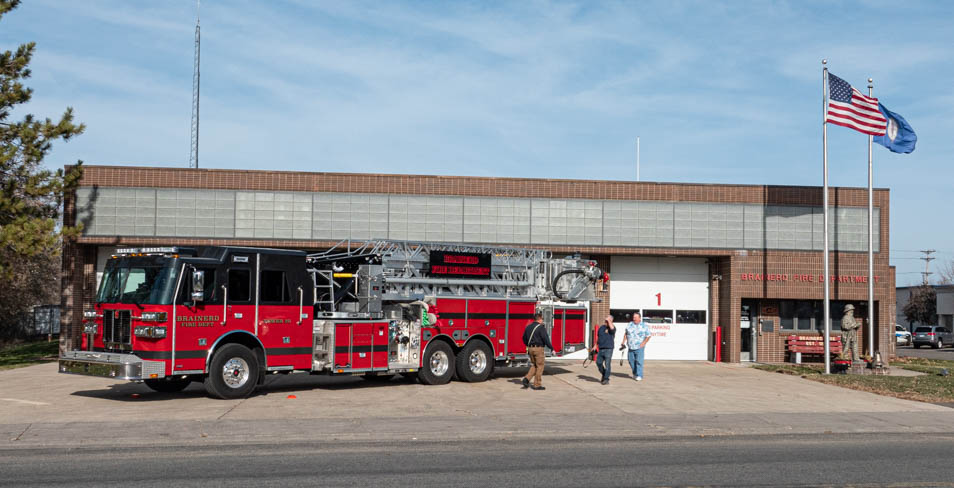 The Brainerd Fire Department had its newest truck out for photograpy. Nice rig.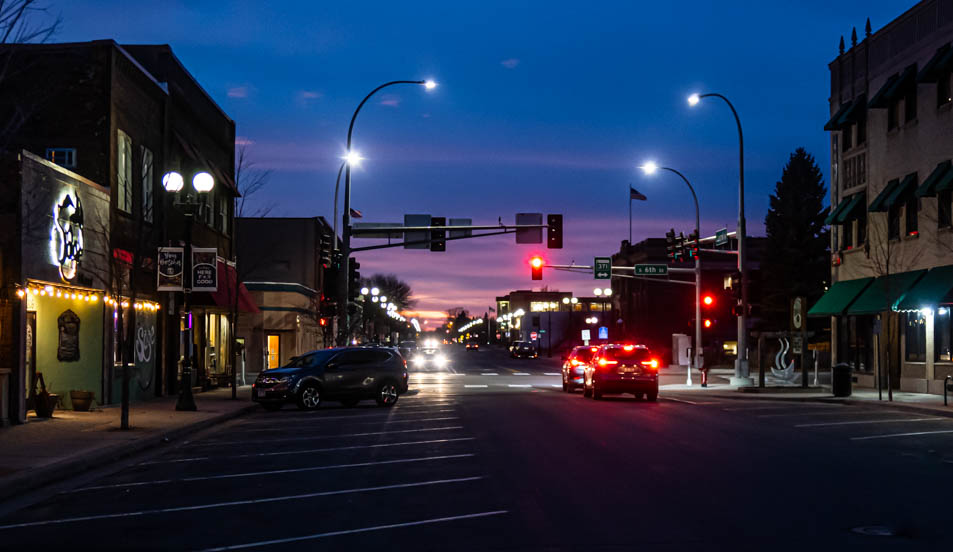 Downtown Brainerd just after sunset.
---
---
page last edited 11/15/2020