__________________________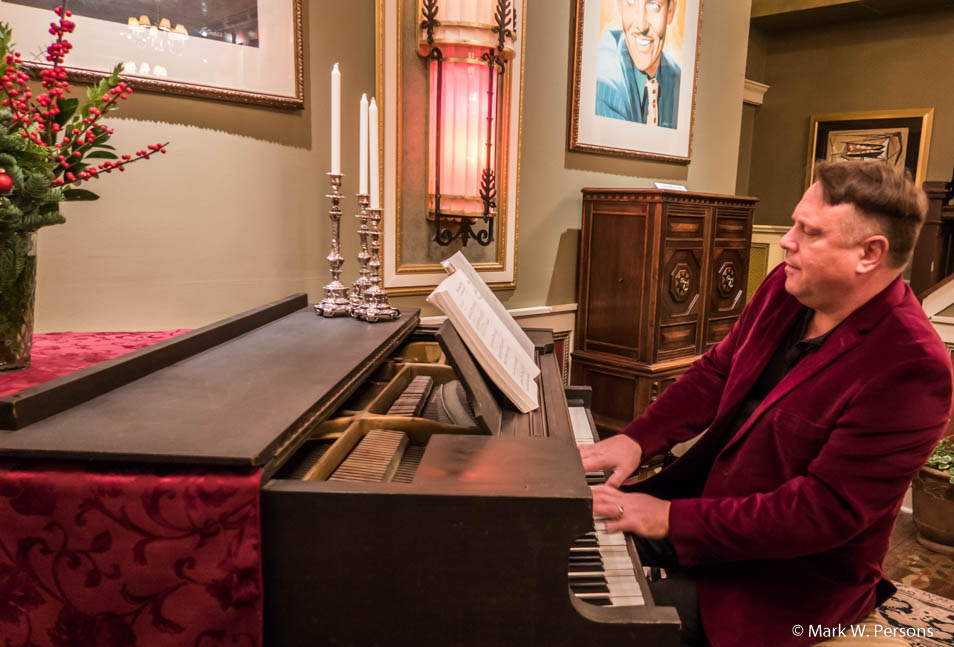 A piano was playing Christmas music in the lobby where movie star pictures hang along with other vintage theatre memorabilia.

Paula popped over to the concession stand for a large bag of popcorn. She can't go to a show like this without popcorn!

Organ player Harvey Gustafson was entertaining on the "Mighty Wurlitzer" that evening.
The organ was elevated to stage level during that part of the performance.

The organ descended to below the stage on the last note of Christmas music. Good stuff!

Then a lady came out to sing, then led the audience in singing with a "bouncing ball"...just like in the 1930s.

The White Christmas movie with Bing Crosby was a big hit. This show is an annual get-together for many families in the Twin Cities area.

| | |
| --- | --- |
| | A sign in the lobby proclaims the best in sound from Western Electric in 1926, updated in 1933 to "wide range sound." |
---
---
page last edited 12/22/2016