__________________________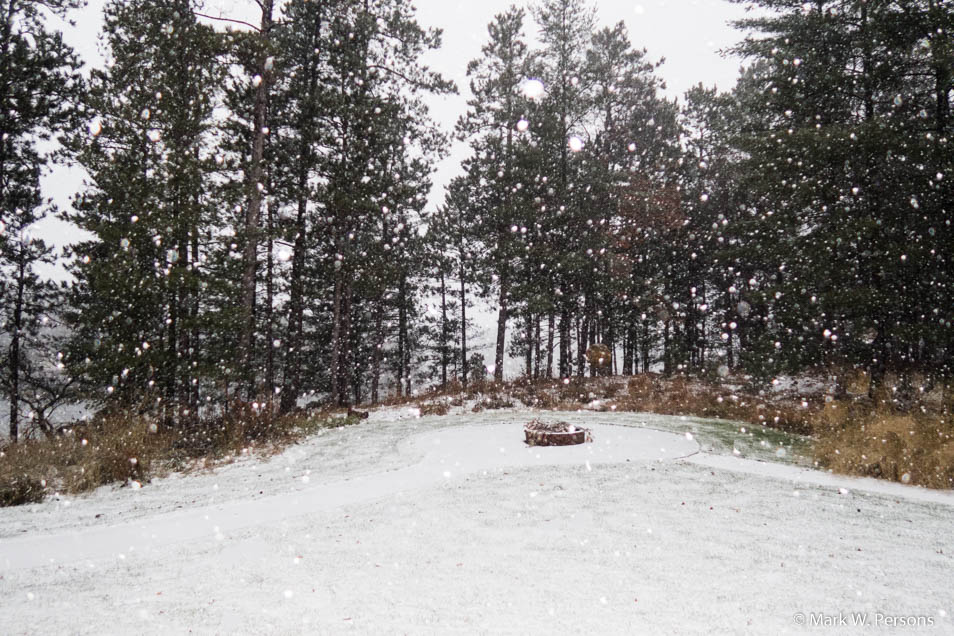 Friday, November 18, 2016: Mark and Paula woke up to large wet flakes of snow falling.
The sky turned darker as snow increased. The National Weather Service issued a winter storm warning.
Brainerd public schools were closed because of a forecast for 8 to 12 inches of snow and 40 mph wind gusts.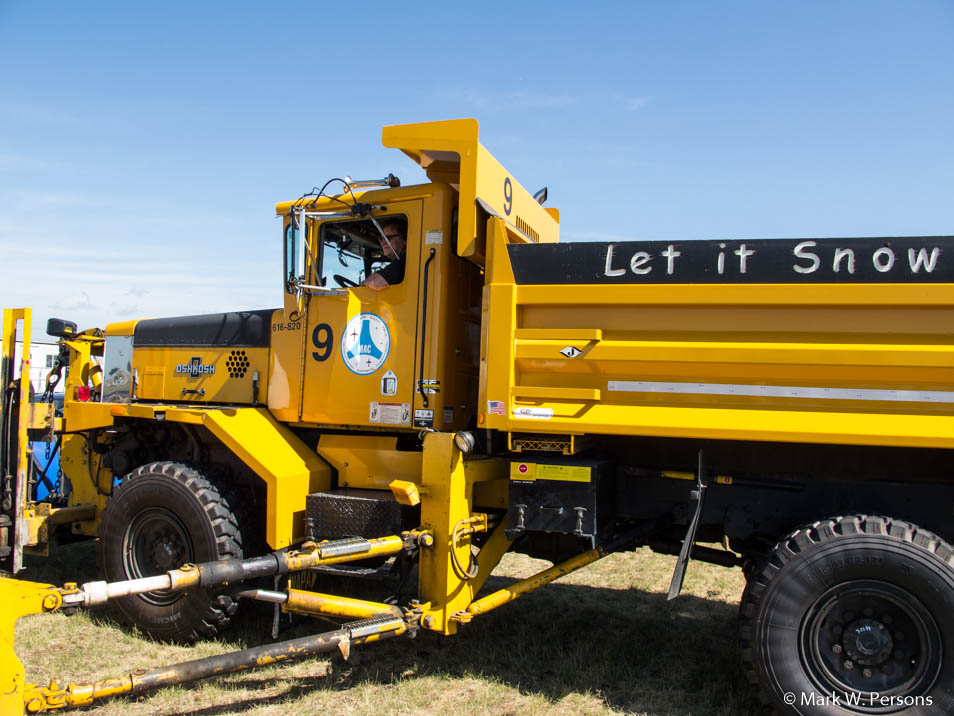 Mark remembered seeing a snowplow recently that begged for something to do.
Even the side windows had wiper blades to help the driver see.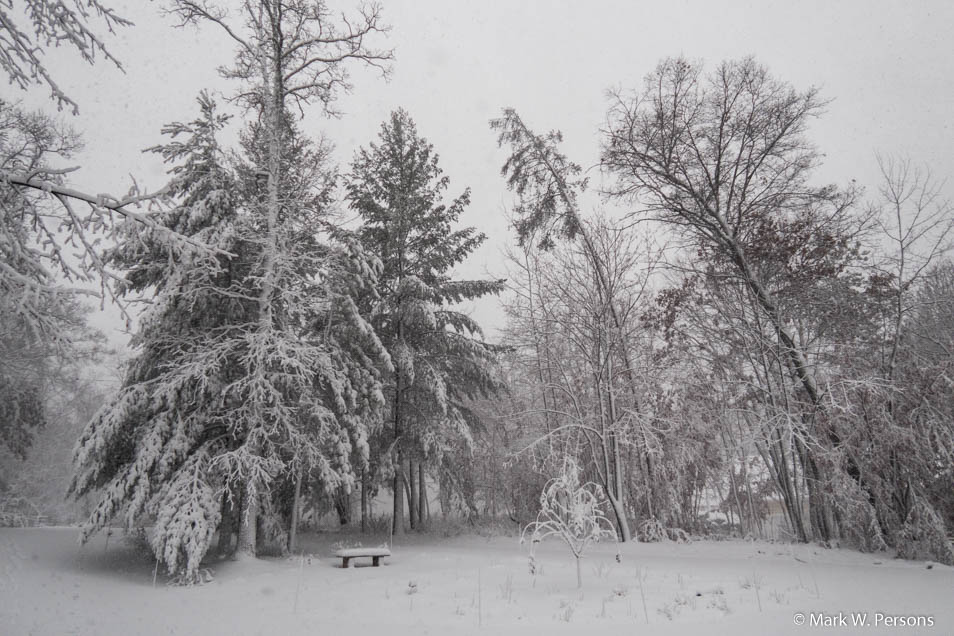 Back at the ranch, the pine tree, on the left, was drooping from the weight of heavy snow.
The National Weather Service gave the event a name, Winter Storm Argo.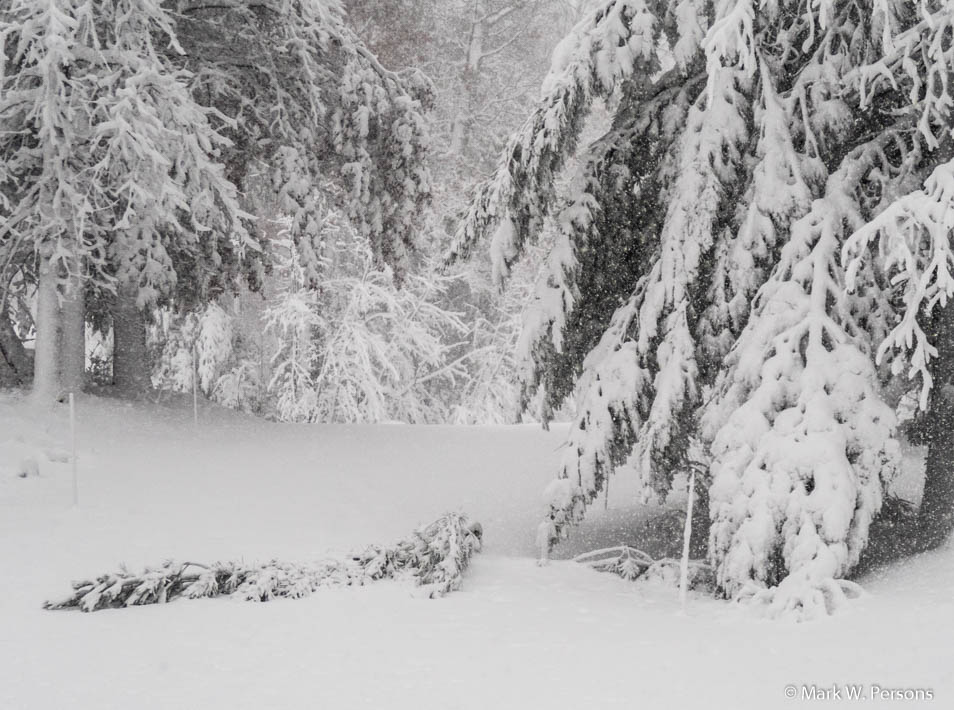 It wasn't long before one branch broke off onto the driveway.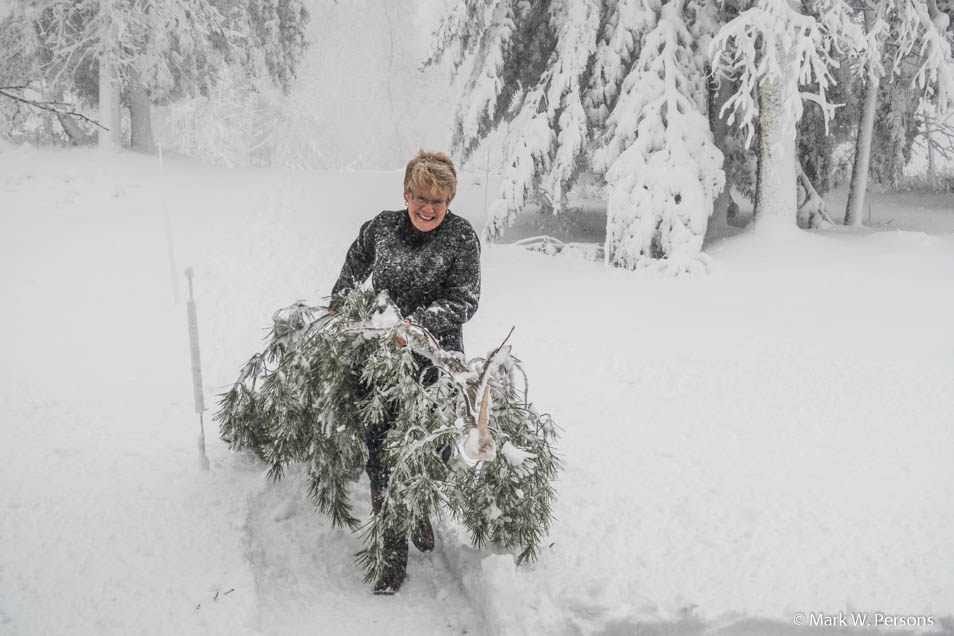 Grounds Keeper Paula was out picking up this eight foot branch, along with two others about the same size.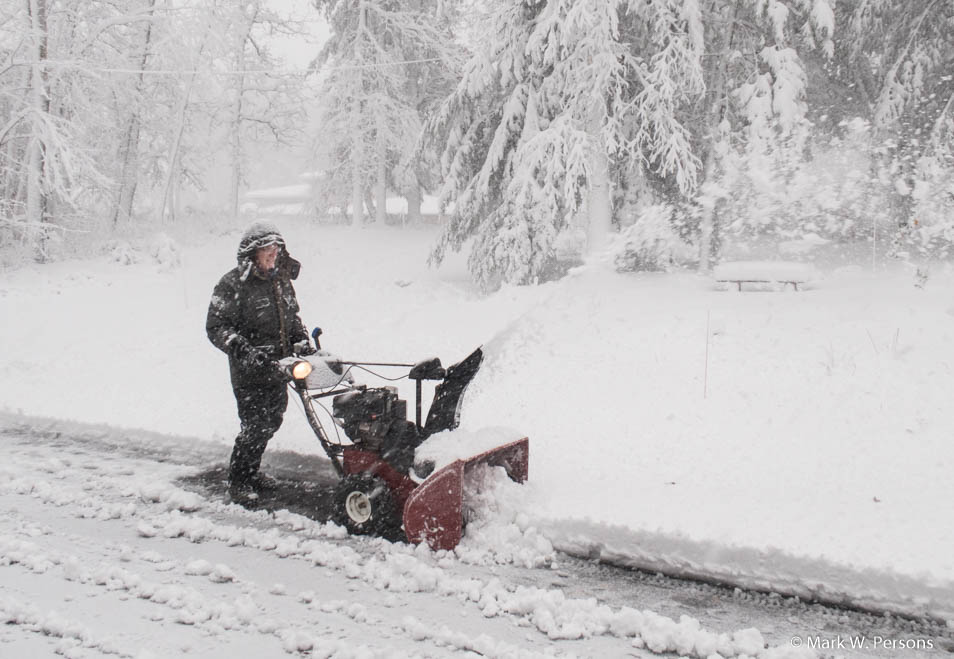 Maintenance Man Mark was out with his trusty ten-horse snow thrower clearing the Gilbert Lodge drive.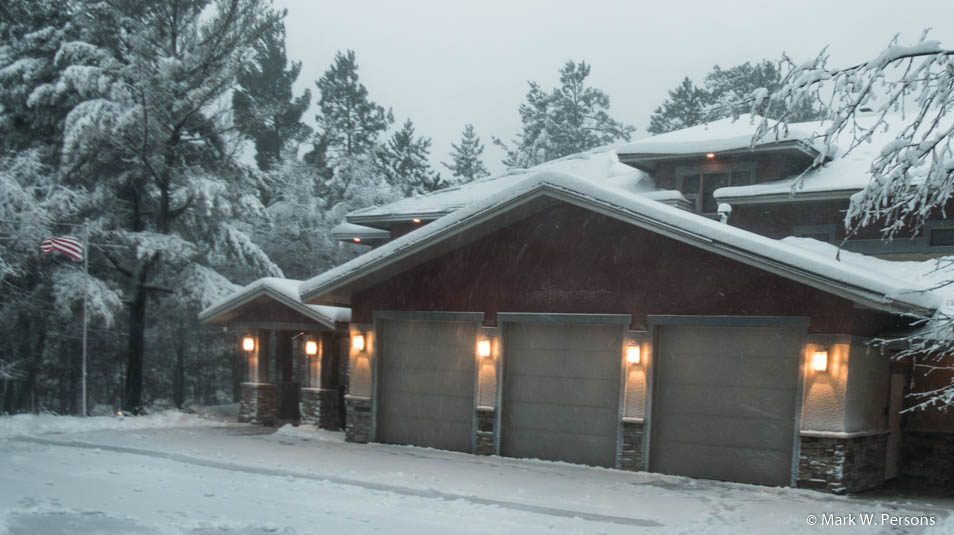 Three hours of work later, which included clearing a neighbor's driveway, the Lodge look OK for visitors, but needs even more work. That was twice over the driveway at the Lodge and once at a neighbors place. More cleanup was done on Saturday morning. In the end, it looks like 12 inches of wet snow fell in the Brainerd Lakes area.

The lights flickered a few times at Gilbert Lodge, but did not go out entirely. Crow Wing Coop acknowledged 6500 customers (about 16,000 people) were without power that night. They pulled crews off the road overnight because of safety concerns. One family, from west of Brainerd, reported power out for 25 hours. A tree fell over a power line knocking out power to downtown, including city hall, and north Brainerd for 2-1/2 hours that day.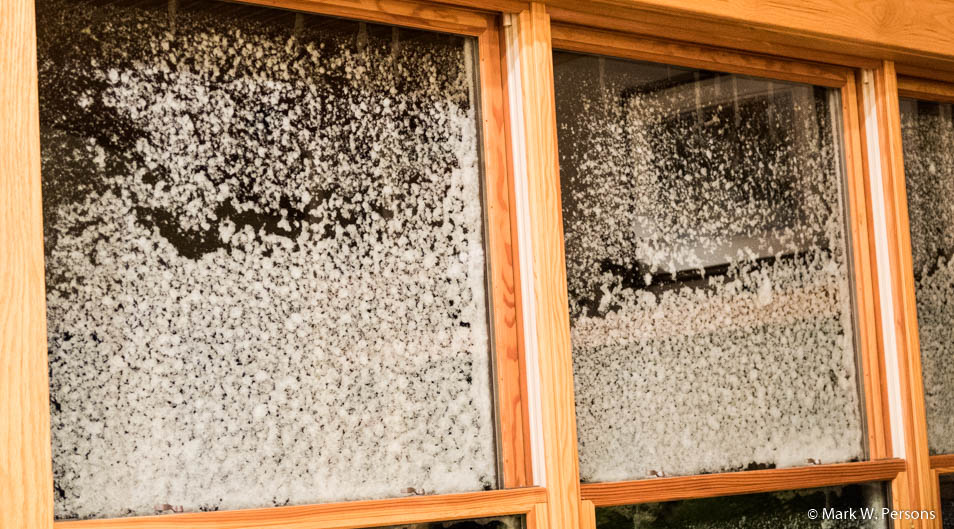 Windows at the Lodge were coated with snow. They are very energy efficient, but the show came wet and plastered on surfaces.
The temperature dropped to 24 degrees overnight with winds of 30 miles per hour.


A warm fire in the Grand Fireplace was great while Chef Paula prepared Beef Stroganoff with Black Forest Bread.

A very tasty recipe on a cold blustery day. Thanks, Paula.
---
---
page last edited 11/18/2016