__________________________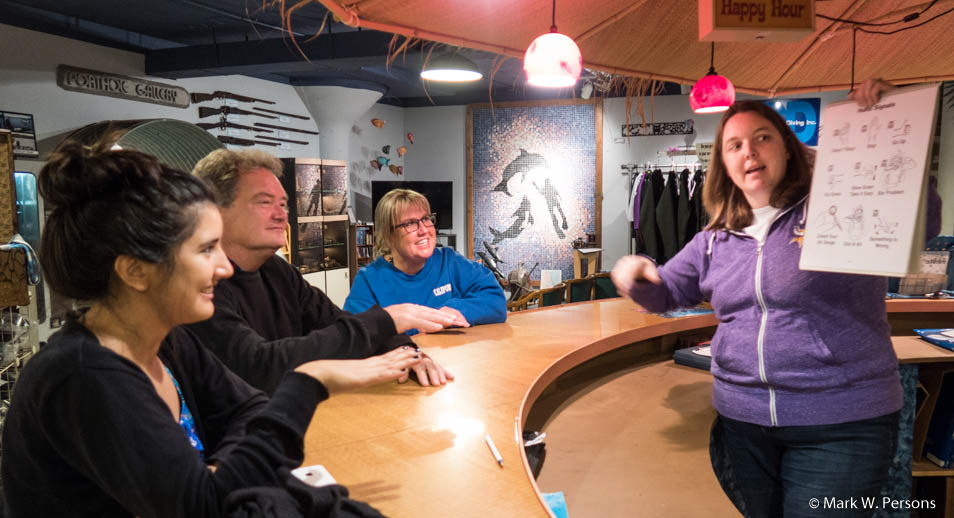 Tuesday, November 15, 2016: There was a Discover SCUBA class at the Minnesota School of Diving.
Certified instructor Lori Mattson explained to three students what being underwater is like and what to do.

The dive shop is full of interesting diving displays. It is a different world.

Foreign exchange student Marmar from Bogotá, Columbia, decided to try out SCUBA.
The diving that night was in a pool at the Brainerd High School.
Lori was excited about the possibility of teaching this young person.

Each dive computer has a guage to tell how much air is remaining in the tank.
Best to check your the before heading under.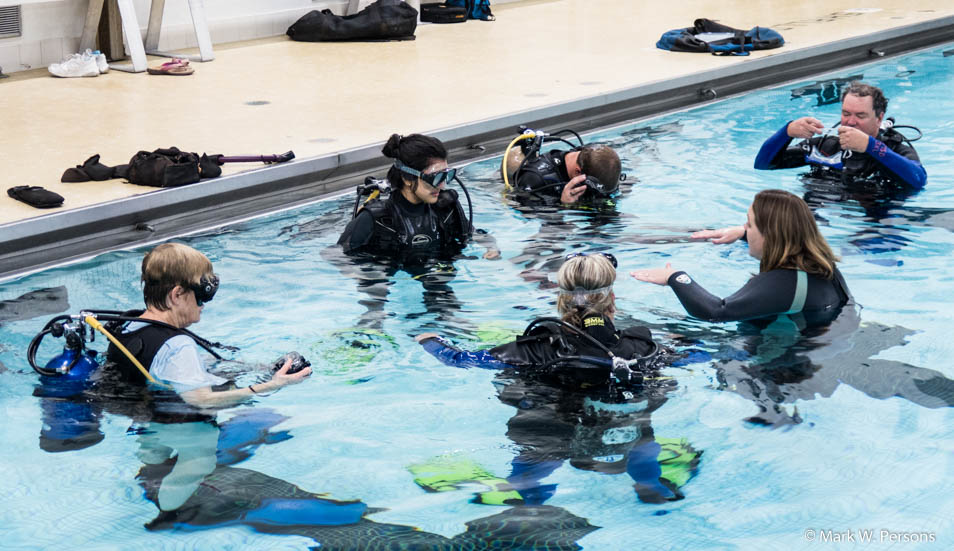 "Okay, this is how it is going to go." Lori explained. "There will be an experienced diver with every student at all times."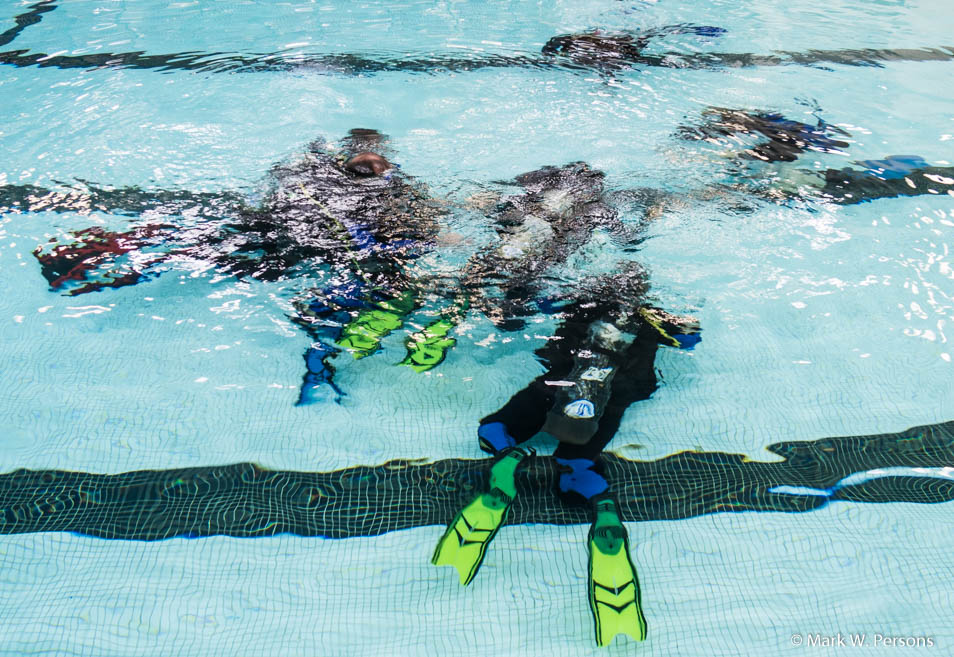 Off they went.....down down down to the bottom of the pool.

It was a bit confusing at first to the students.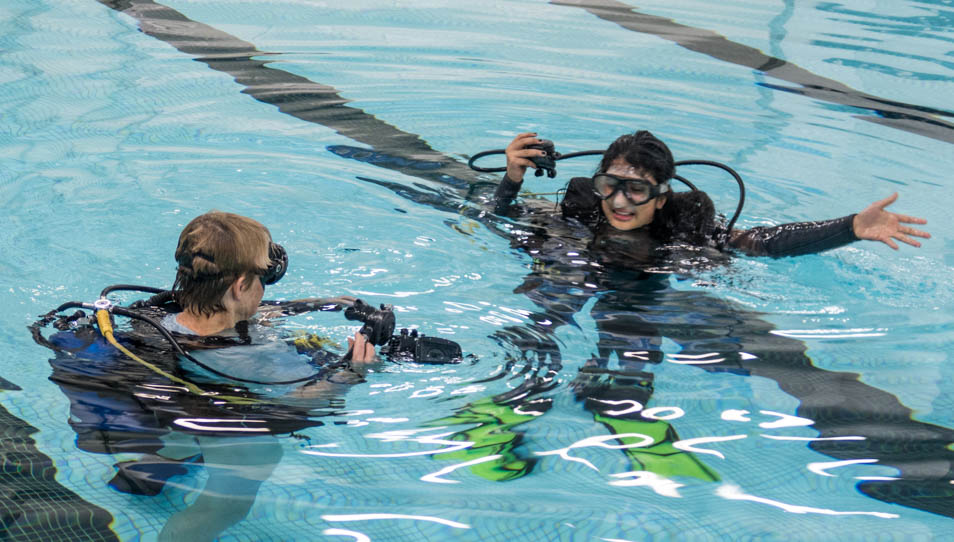 What do I do now?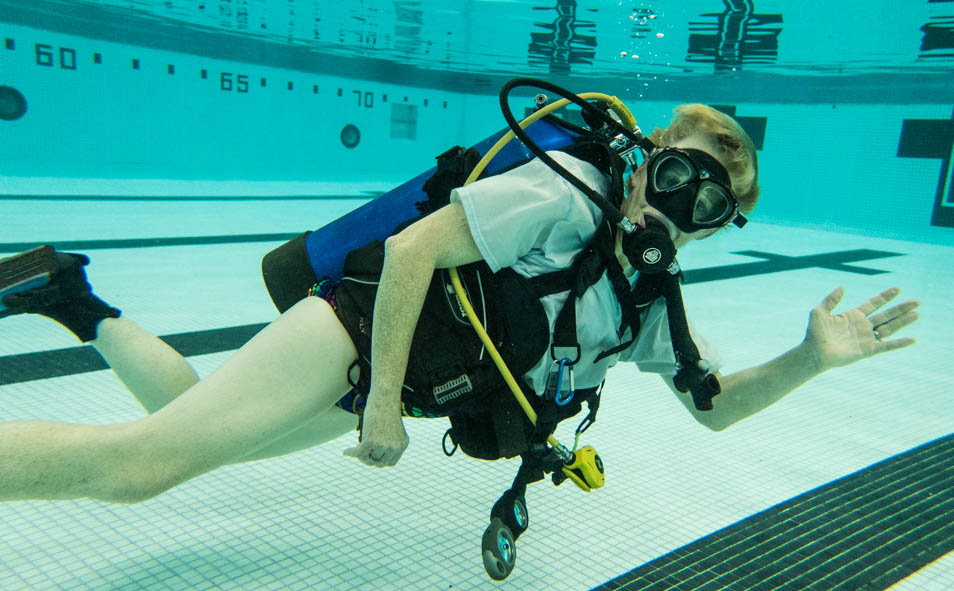 Deep Diver Paula said, "Follow me." Mark said, "Nice legs, Paula!"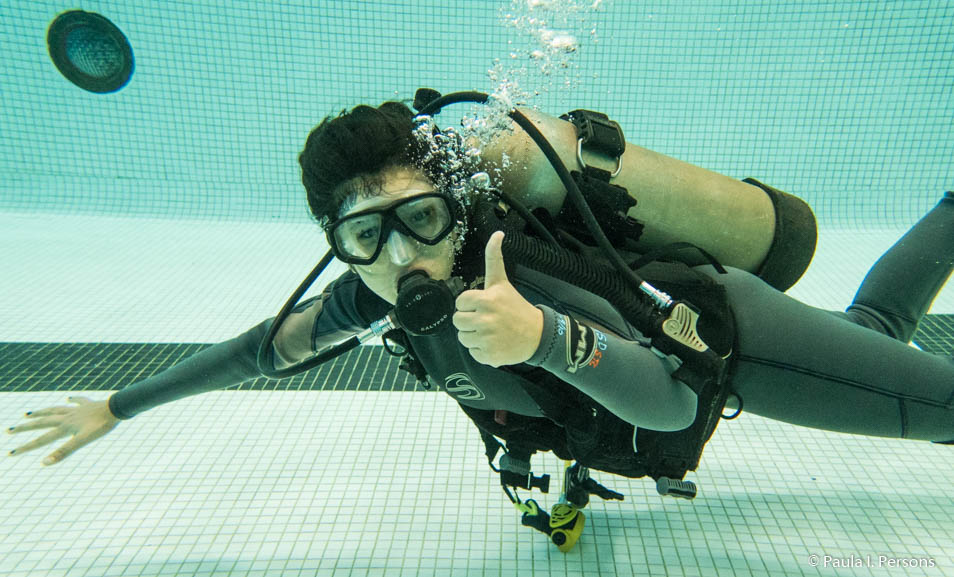 Marmar caught on and was soon swimming like a fish.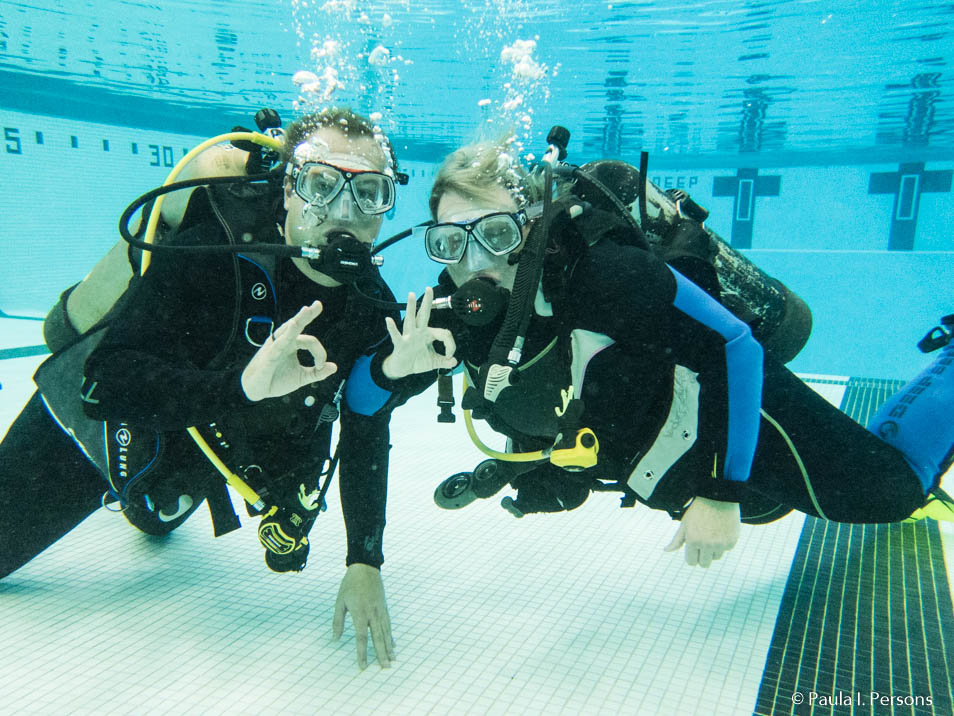 Others did well too.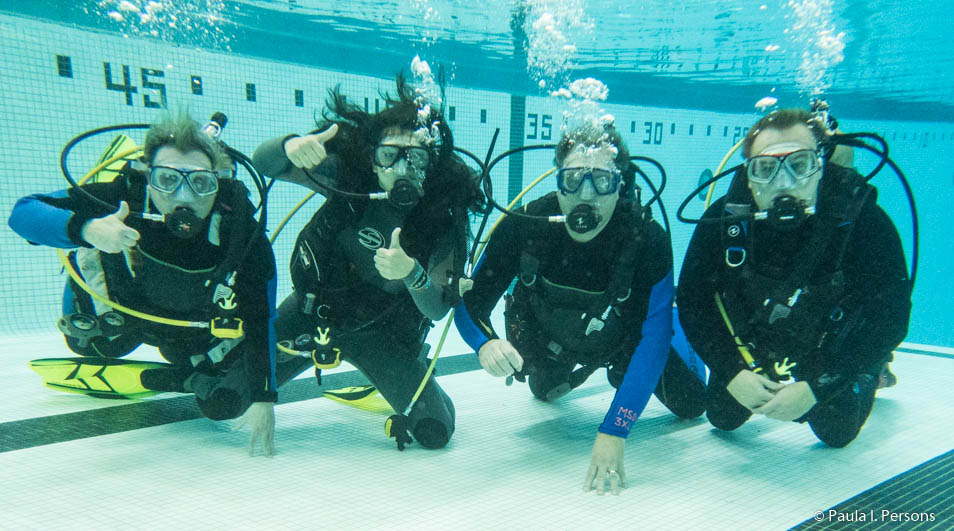 Soon, there was a crowd of happy divers underwater.

Paula brought her underwater camera and showed photos while Mark was up top photographing.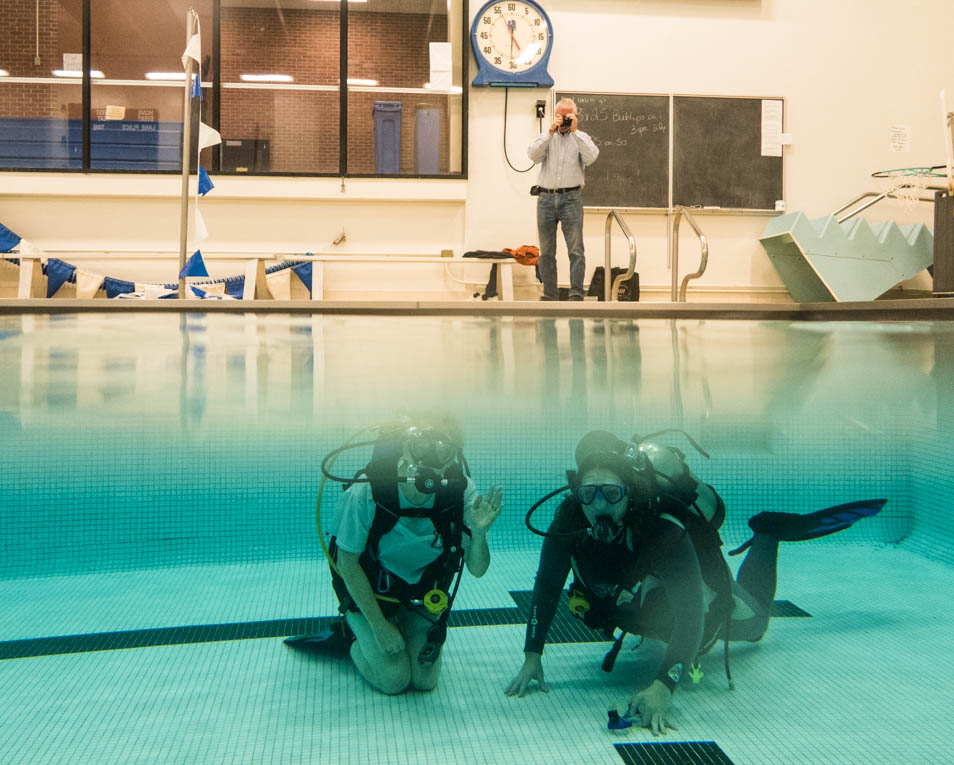 Then mark was photographed while doing his work. Paula's underwater camera was half submerged for this shot. Not bad!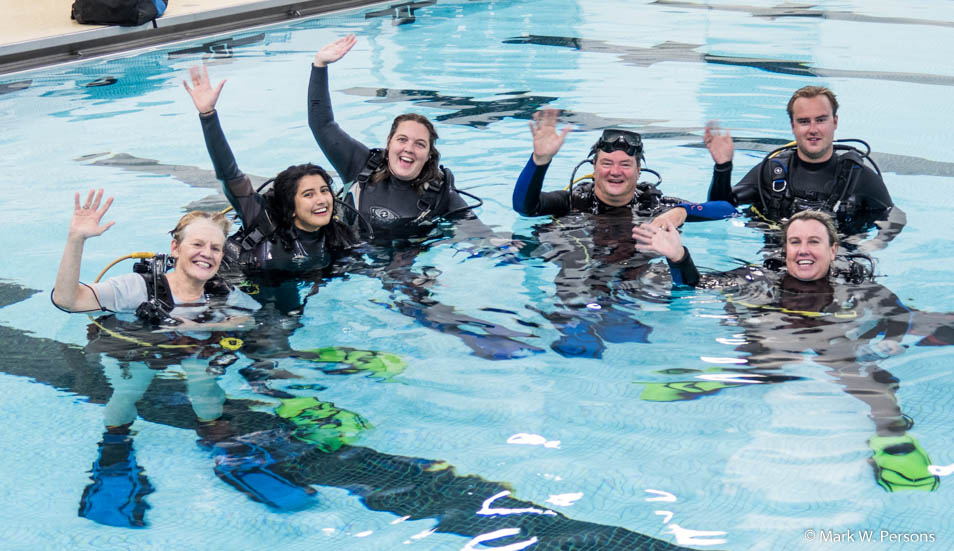 In the end, everyone was happy for a successful, fun, and safe evening.

---
---
page last edited 11/18/2016