__________________________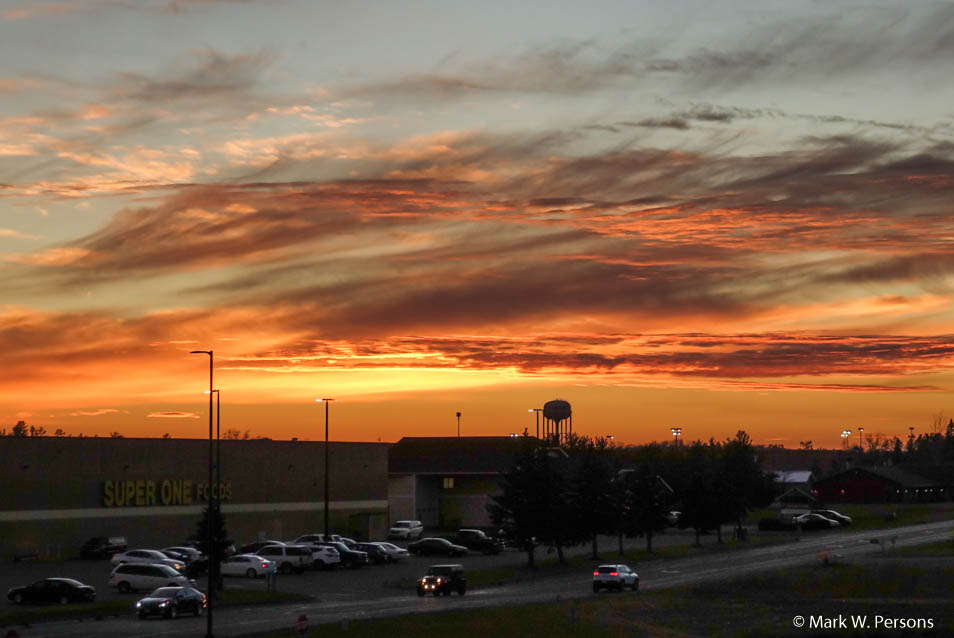 Monday, November 14, 2016: A colorful sunset, as seen from the Paul Bunyan Trail bridge over Excelsior Road in Baxter, Minnesota.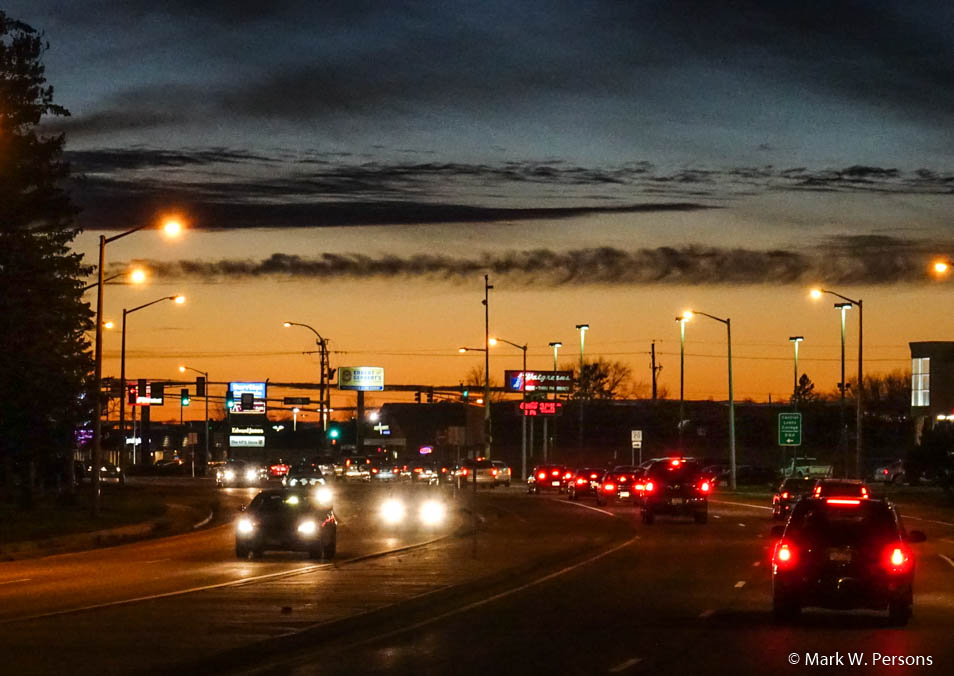 There was plenty of traffic in Brainerd, as seen from the west end of the Washington Street Bridge.

Looking east, the sky faded to darkness revealing Brainerd's famous concrete water tower standing tall for all to see.
---
---
page last edited 11/17/2016