__________________________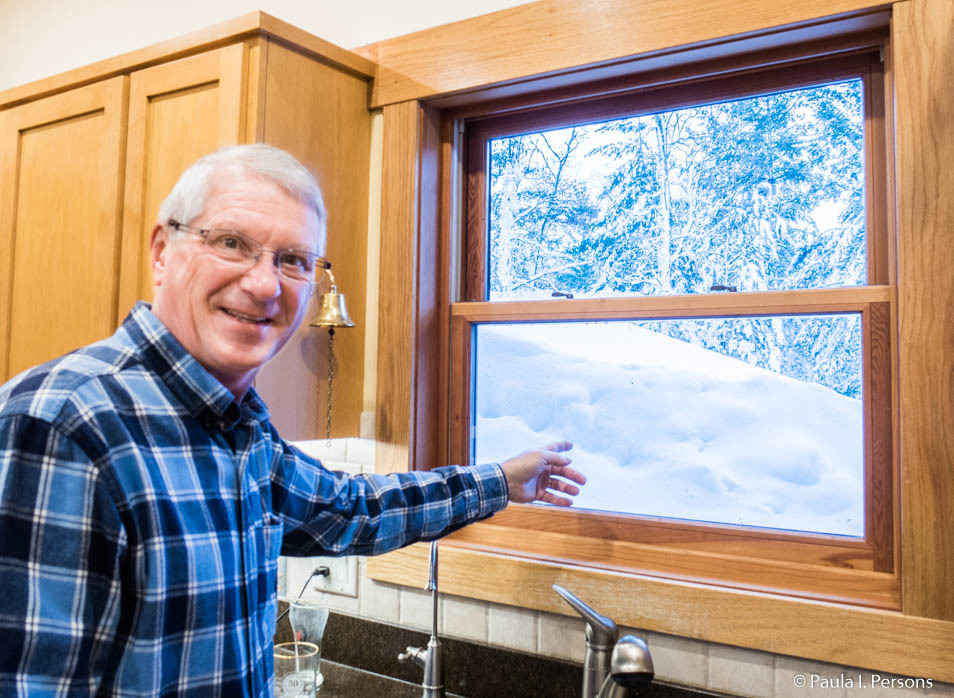 Saturday, November 19, 2016: A heavy snowfall the day before resulting in plenty of snow in front of a window in the Chef Paula's Galley.

By mid-morning, the number of customers without power on the Crow Wing Cooperative system had decreased from 6500 to about 4300.
Most of the outages were just north of Brainerd.

Clouds were departing leaving clear skies after the driveway was cleared for the third time in less than 24 hours.

Trees were covered by snow. Winter is here to stay.

---
---
page last edited 11/19/2016