__________________________



Participants were doused with colored corn starch at the end of their run.

They all volunteered to raise money and be peppered. Gotta love it.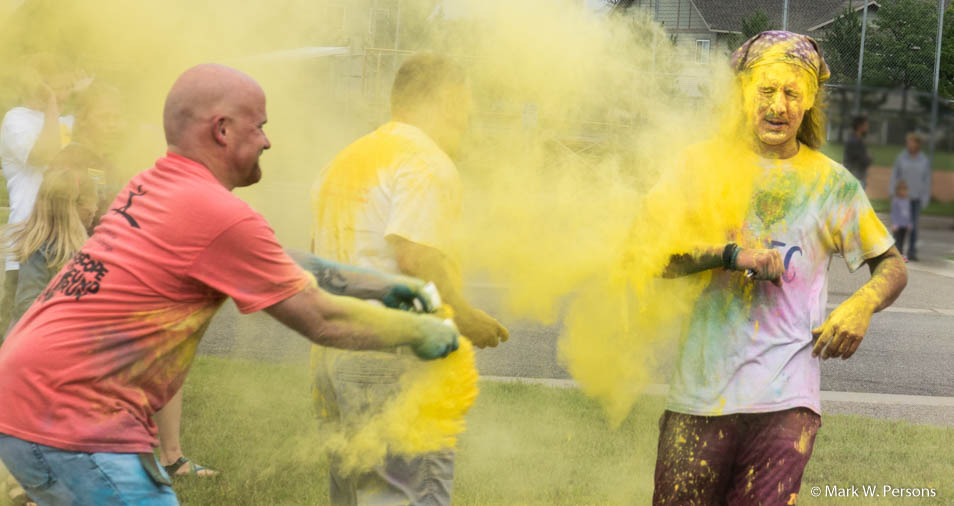 Lots of fun was had by those doing the squirting too.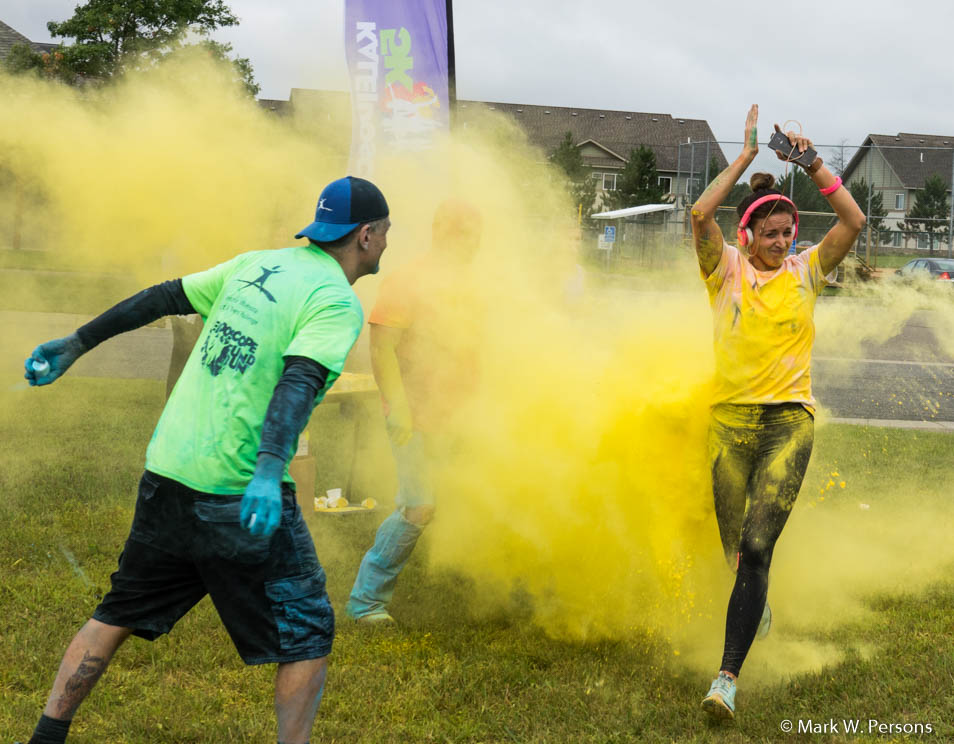 Some weren't so sure they wanted this.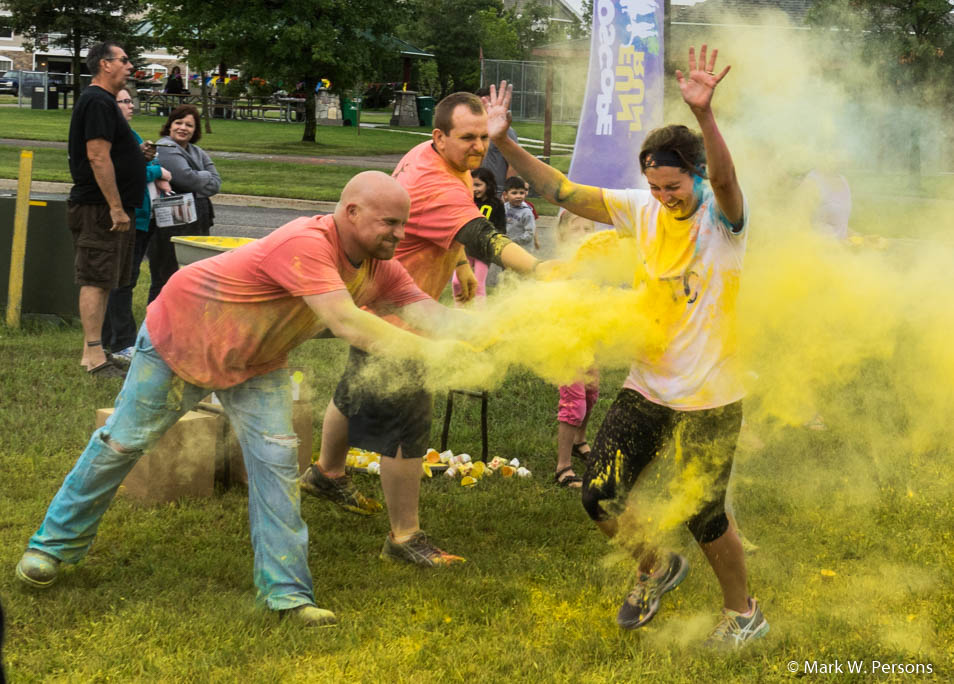 Well, it was all for the fun of it and to raise money.

Some ran fast to avoid the corn starch and did mostly OK.

Some were just ready for whatever happened.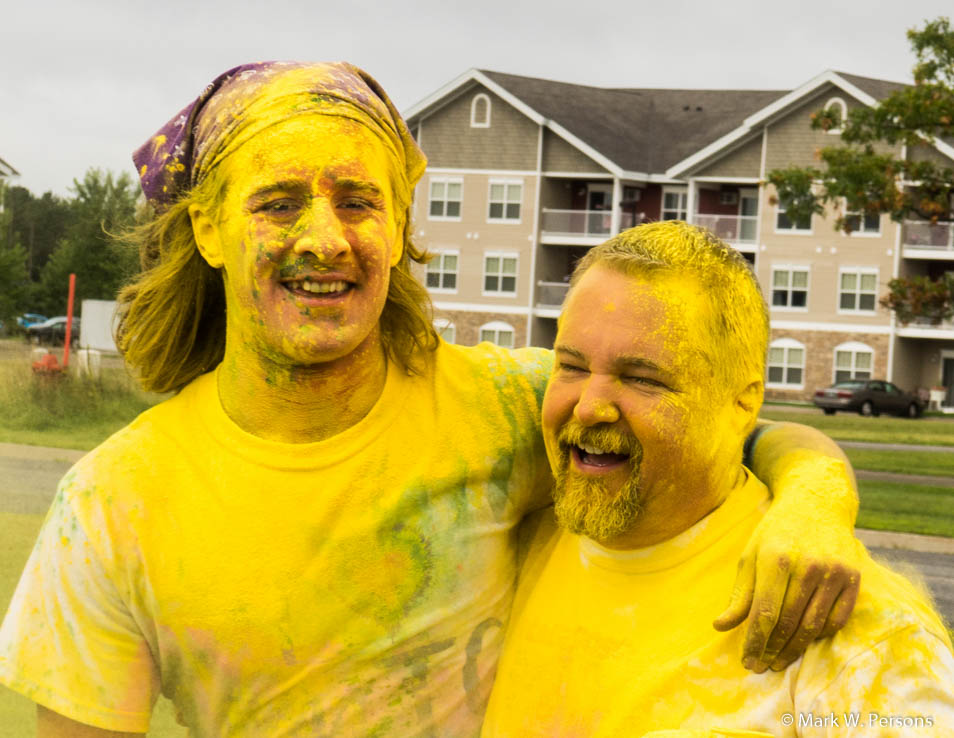 On the right is Sam Anderson, head of Teen Challenge in Brainerd. He was not afraid to get doused that day. Lead on!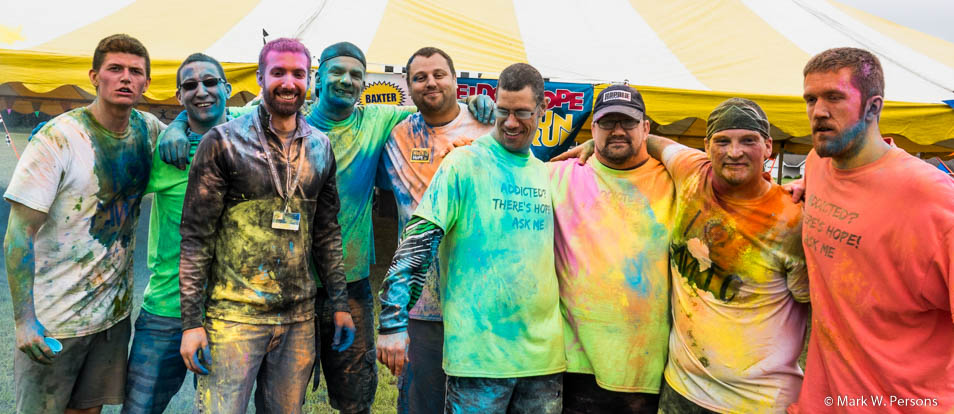 The shirt in the center says, "Addicted? There's hope. Ask me."
Mark and Paula met some Teen Challenge people on a fishing trip in July 2015.

---
---
page last edited 09/05/2016