__________________________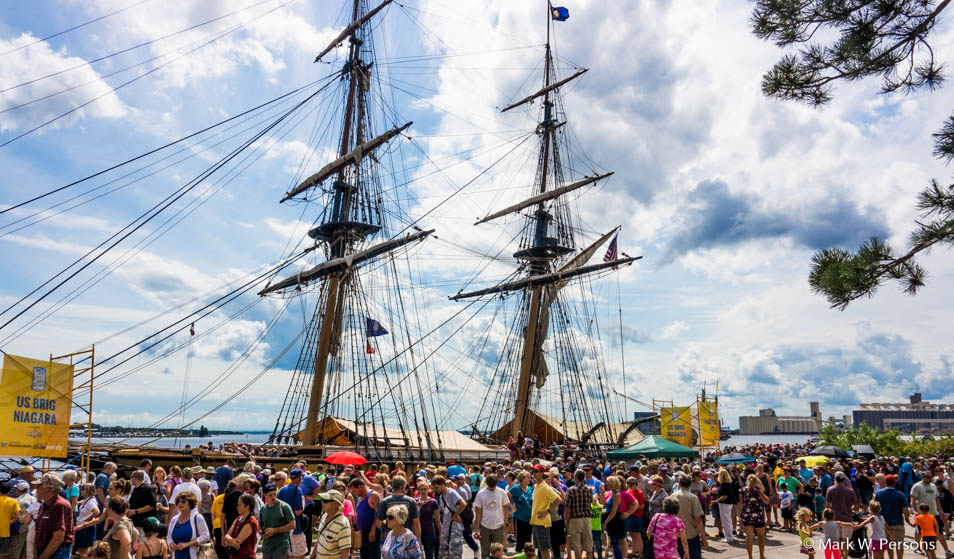 Friday, August 19, 2016: Tall Ships were at Duluth, Minnesota. This one is the U.S. Brig Niagara from Erie, Pennsylvania.
The sailing ships event draws many thousands for a weekend once every two years.

Look, there's one under sail now in the harbor.
There were a total of eight ships showing off for the public
The Mist of Avalon was a wonder to see near Duluth's famous Aerial Bridge. The Mist has appeared in numerous movies and documentaries.

Everyone wanted to go aboard. One child looked through a port and another at the compass while while Paula was at the helm.

Then there it was. A Spanish galleon. Very impressive.

Aye mate, there be pirates about!

Folks dressed as they might from the 1700s and showed off their belongings.

A woman and small Captain Hook from the H.M.S. Nancy were there along with others who make a ship sail.

Food back then was more basic and good for you. Today it is often deep-fried, but who could pass up fish and chips?

Lots of people on the water that day in the Duluth harbor.

Plenty of music at the festival as well.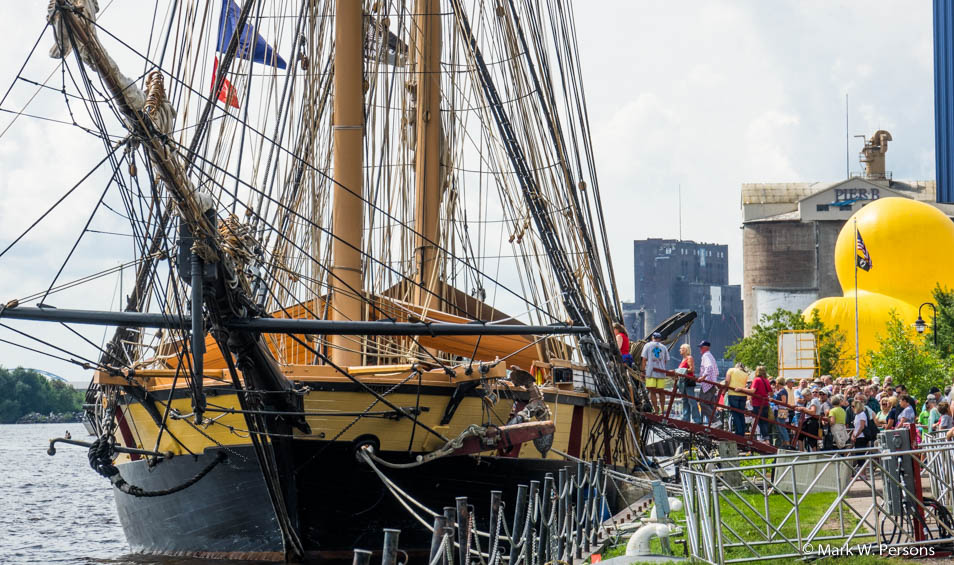 Thousands waited their turn to go aboard and tour a ship. But wait, what is the yellow thing on the right?

It was a HUGE rubber duck. Some purchased rubber ducks for their bathtubs and took selfies with ducks on their heads.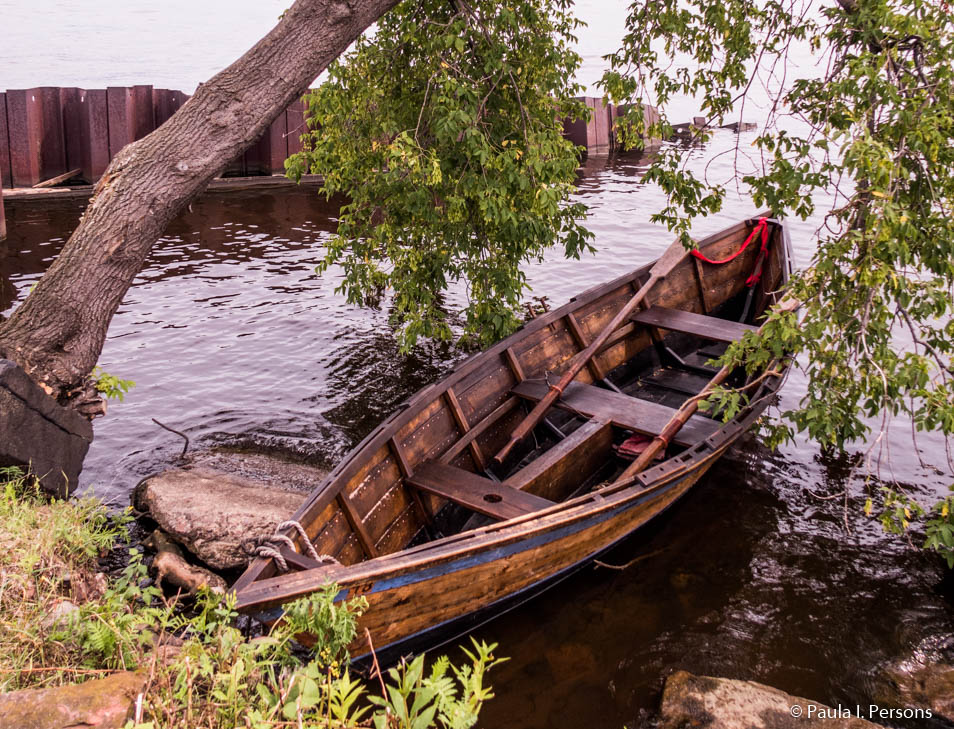 Paula liked this rowboat from the 1700s. Hop aboard, Paula, and go back in history.
---
---
page last edited 09/06/2016