__________________________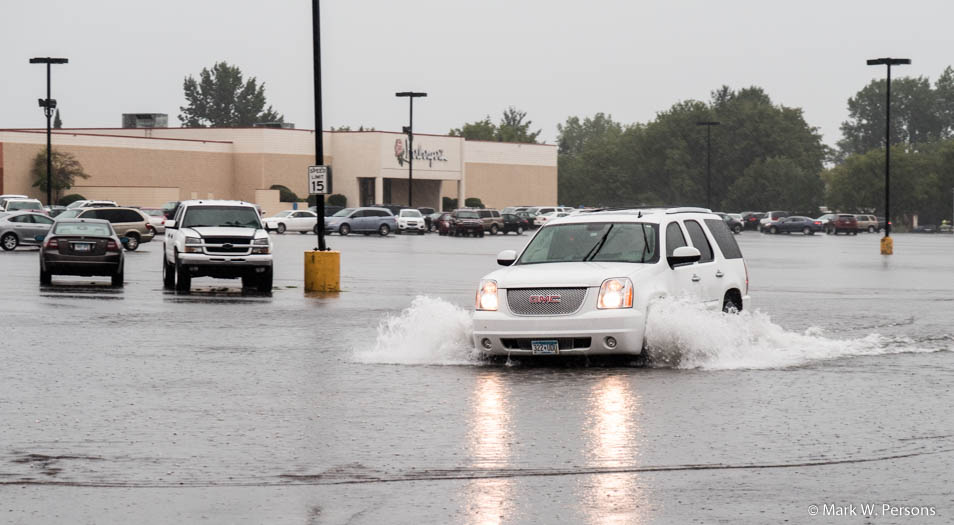 Thursday, August 18, 2016: And then the rains came! Lots of flooded parking lots.

More than 1.3 inches of rain fell in just an hour. Watch it, you don't know how deep it is!

Standing water was everywhere. Travelers benefited from a free under-carriage car wash that day.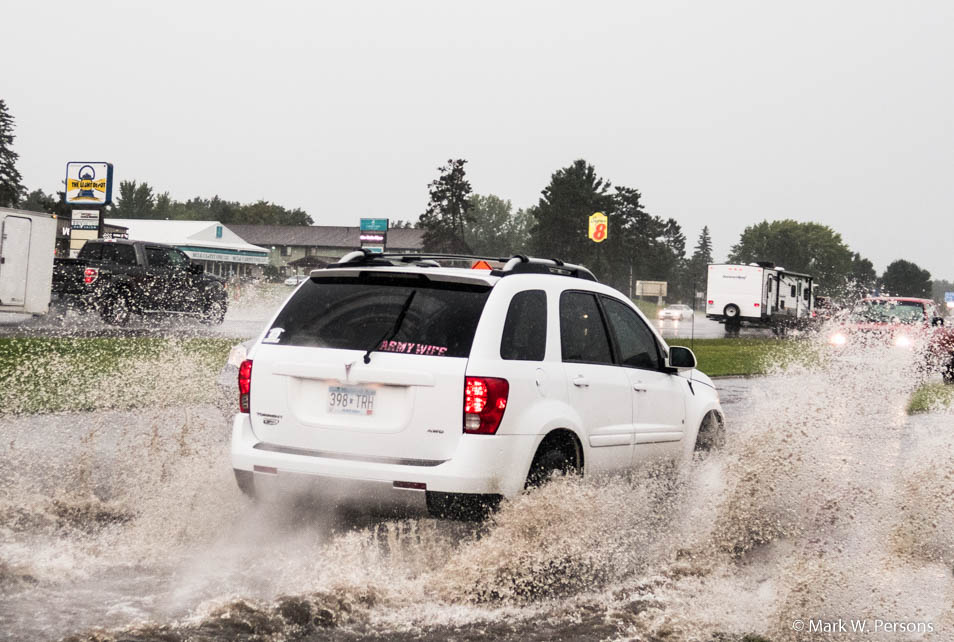 Storm sewers could not keep up with it. All was well three hours later.

---
---
page last edited 09/03/2016