__________________________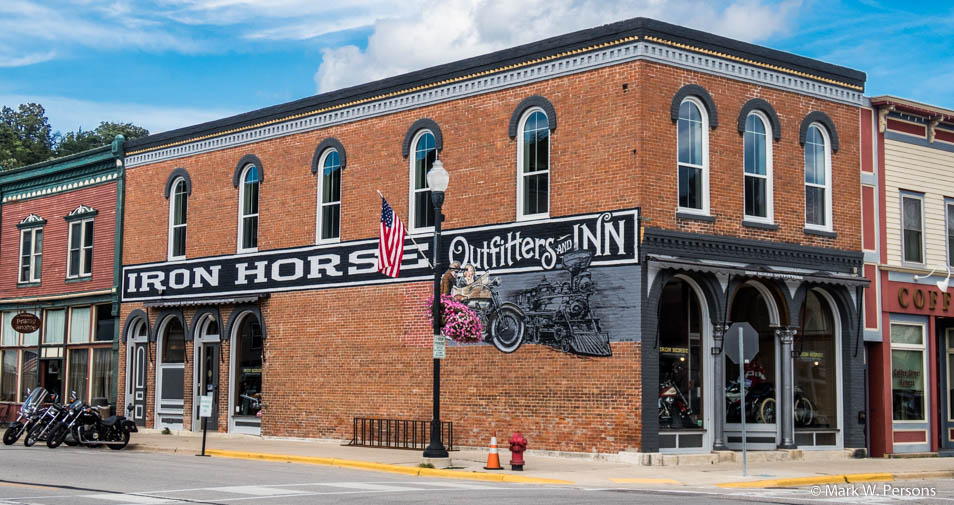 Tuesday, August 16, 2016: The Dynamic Duo woke up to find themselves in Lanesboro, Minnesota, near the Iowa border.
They stayed at the Iron Horse. It is popular with motorcyclists. Paula's mom and dad met on a Harley motorcycle and the rest is history.

There were fishermen out first thing in the morning trying their luck on the Root River, which flows through town.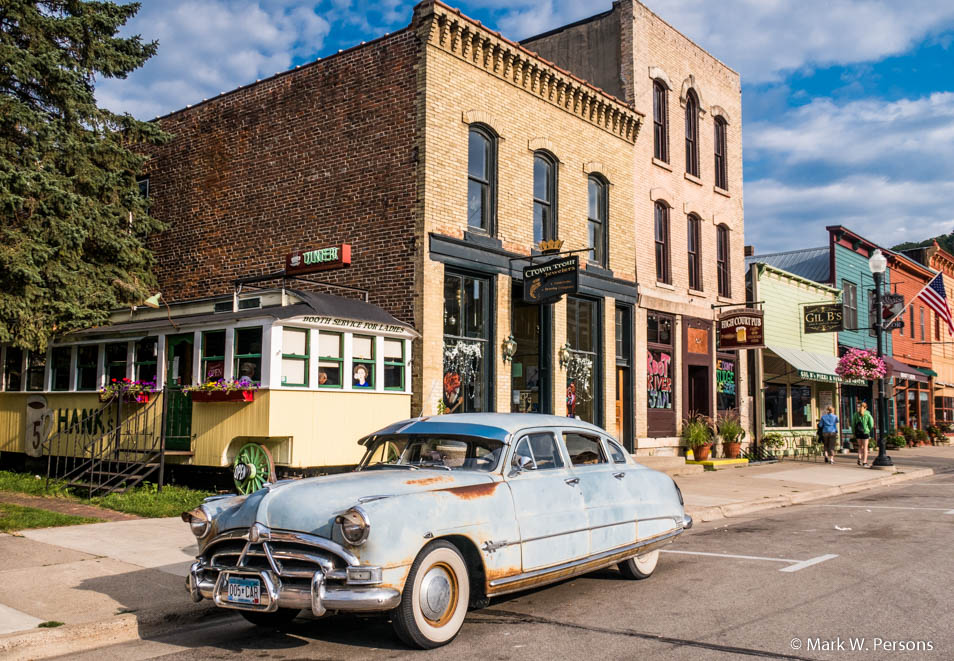 All of this made Mark and Paula hungry. They stopped at Spud Boy's Lunch for a bite to eat.

This is a genuine diner car with room for just one chef and one waitress. A great fun place with plenty of coffee and tasty breakfast or lunch.

---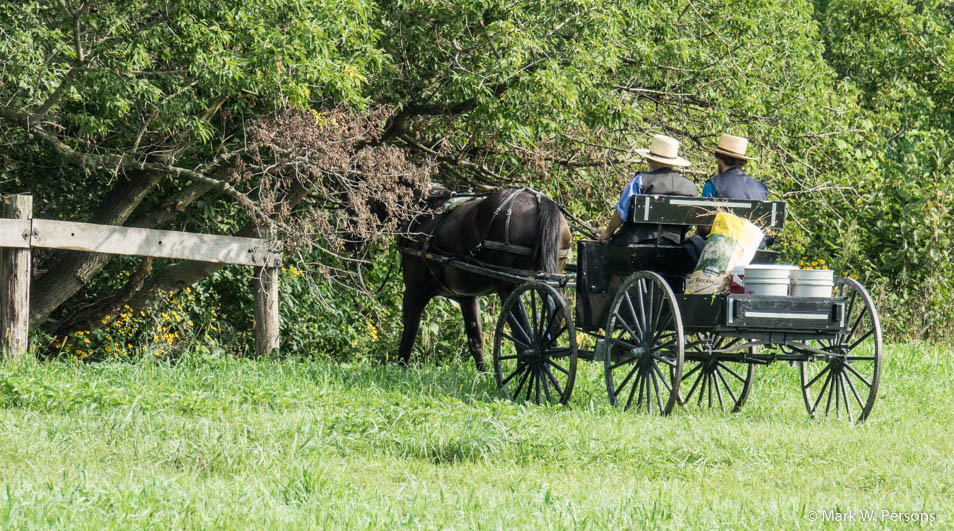 Amish settlements are found nearby. Their religion prohibits photographs of faces. They live as their ancestors did 100 years ago.
No electricity, no telephones, and no Internet. A simpler life.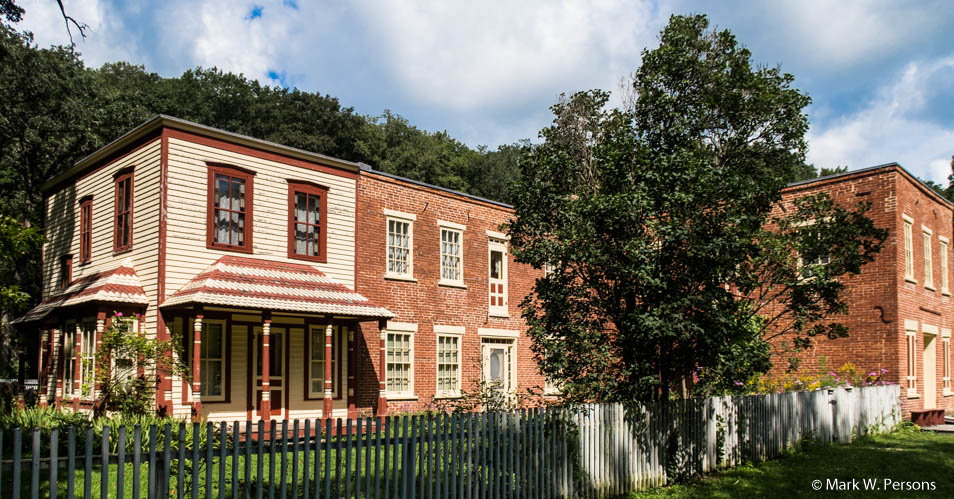 The nearby Meighen Store, was built in 1856 and finally closed in 1910. It served the residents of Forestville, Minnesota, and the surrounding area.
The Minnesota Historical Society now has it.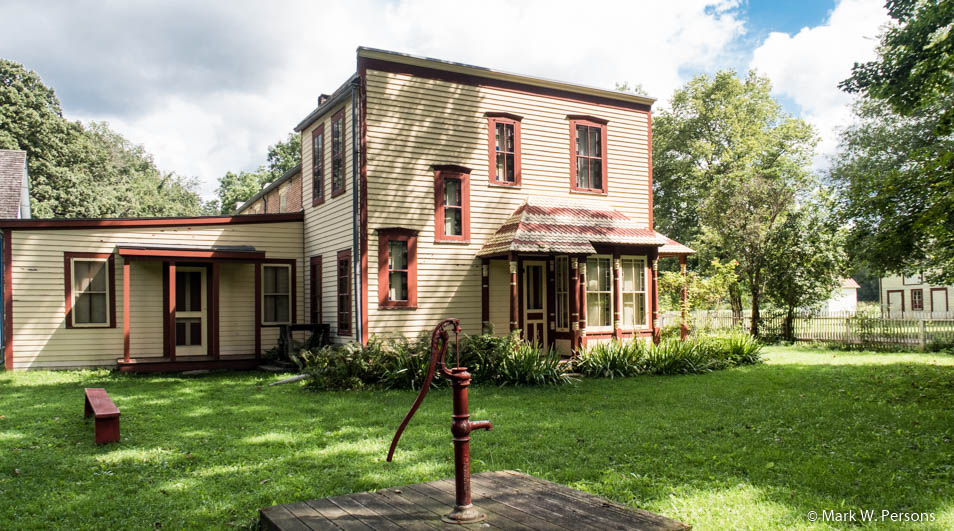 More of the store with a hand operated water pump. No outhouses in sight, but they were in use at the time. Life has changed since then.

---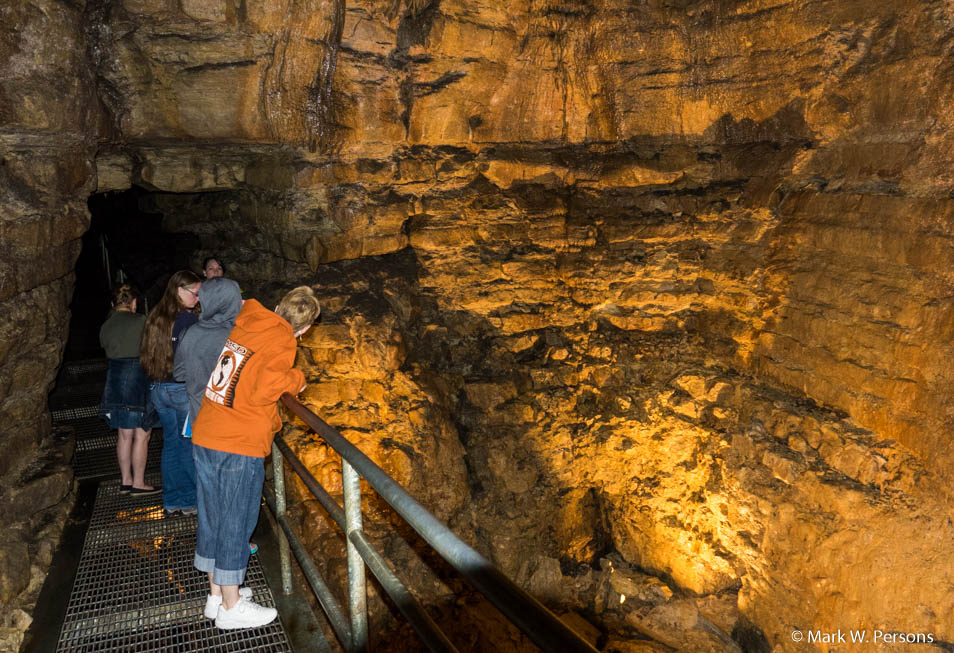 Paula wanted to see everything. Watch it, Paula, you might fall!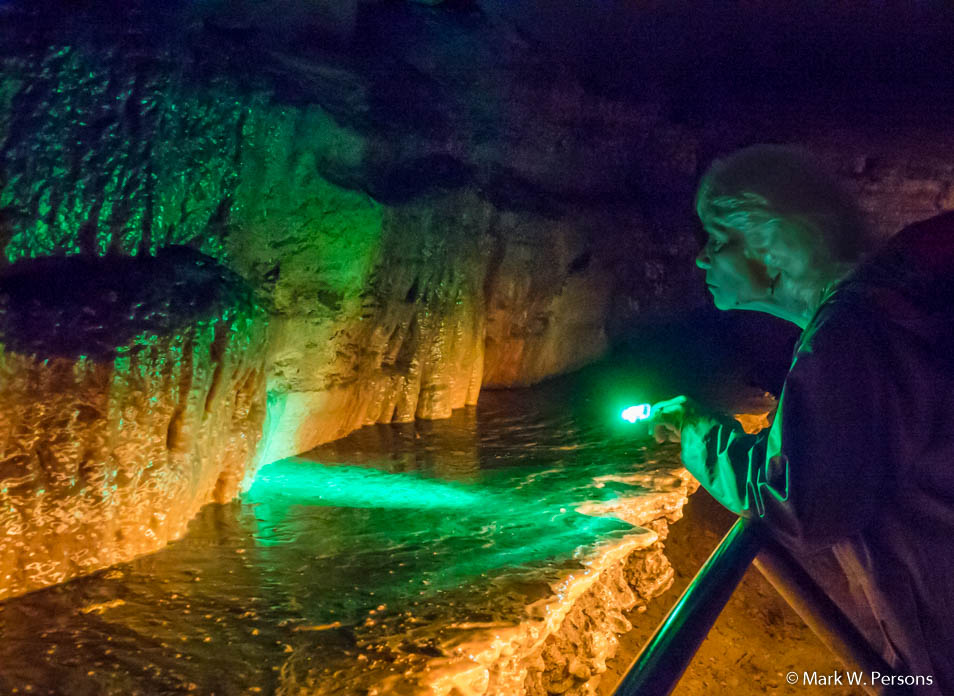 Lots to examine.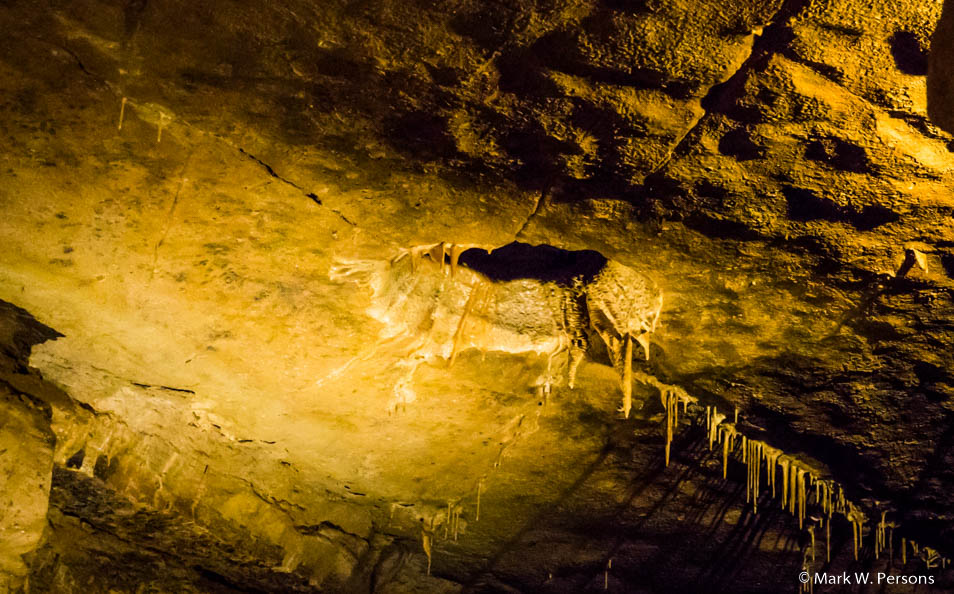 Stalactites were coming down from above near where part of the ceiling had collapsed years ago.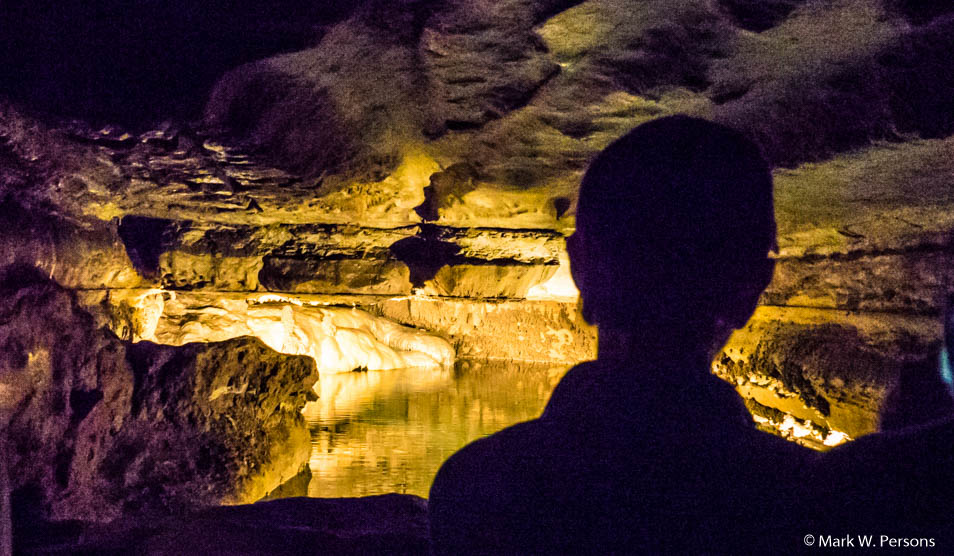 A bright pool that everyone wanted to see.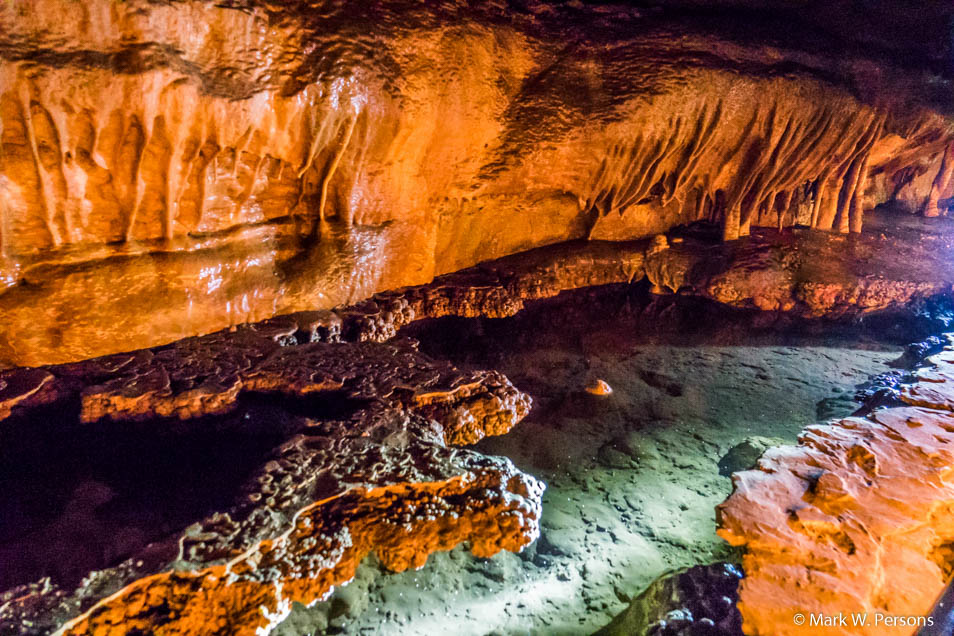 The cave went on and on with many colors.

---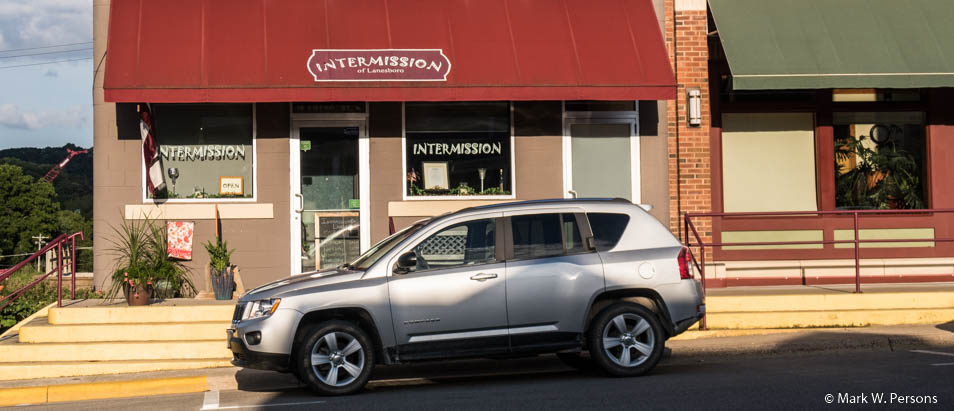 After all the cave research, it was time for dinner back in town at the Intermission. This restaurant is near a live performance theatre, hence the name.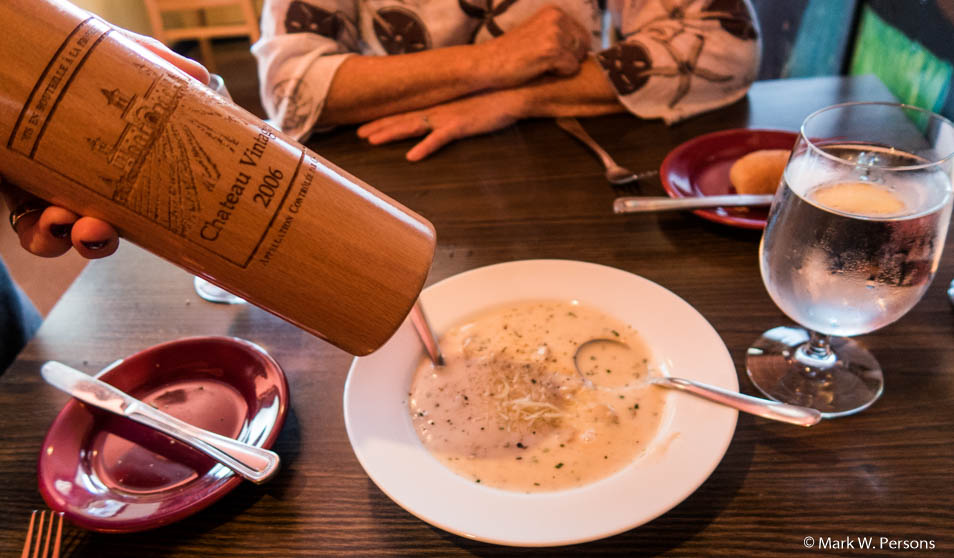 The soup was very good.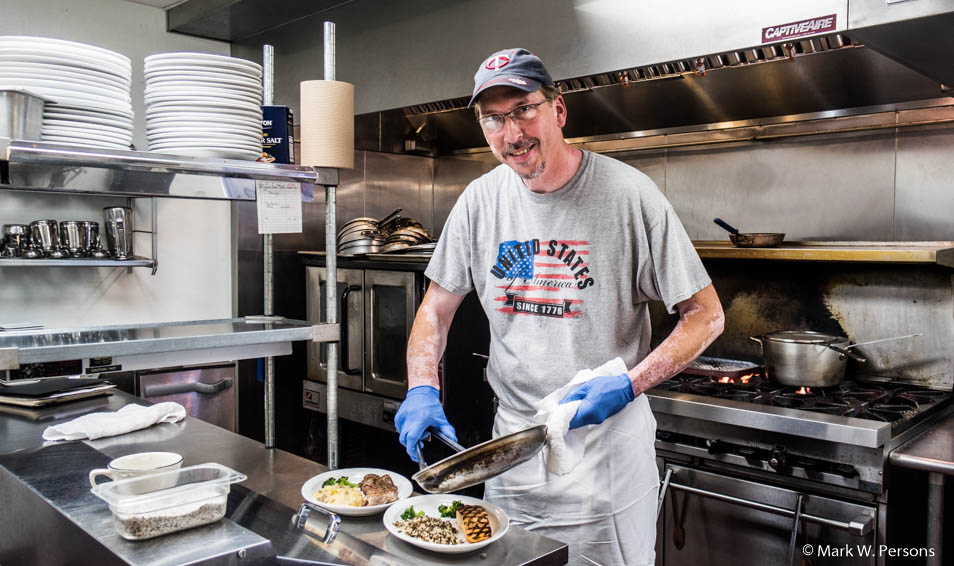 Chef Dave Harrison performs miracles with food while his wife waits tables.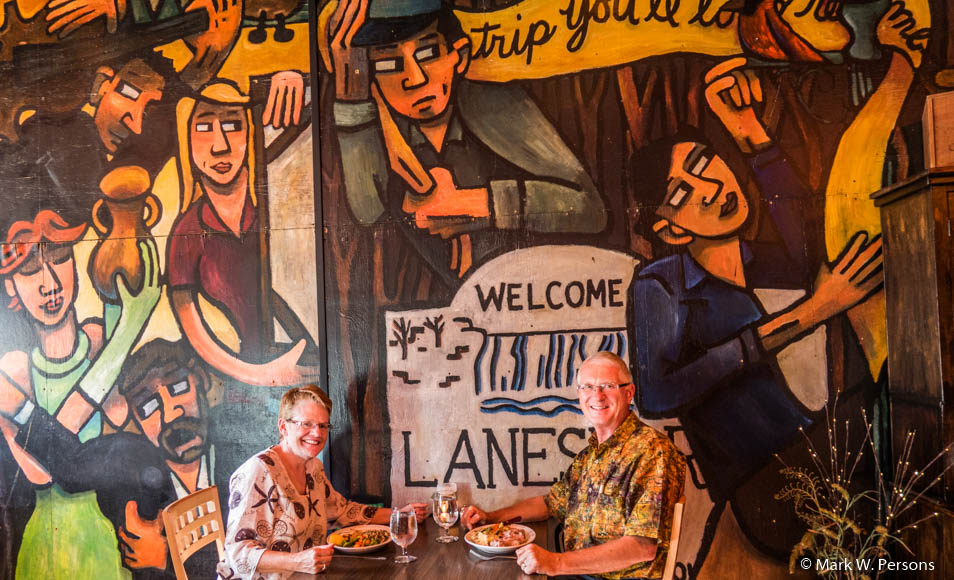 Huge murals from the nearby theatre dwarf restaurant patrons.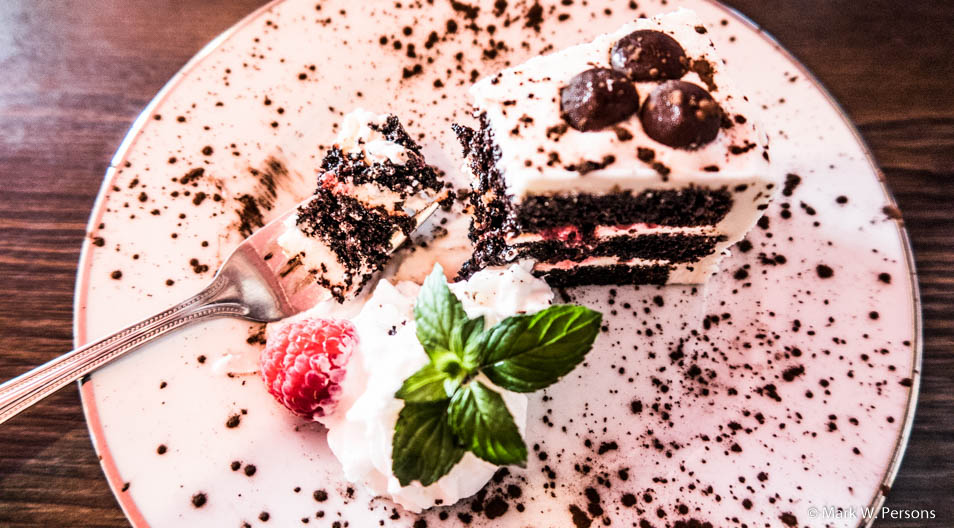 Even the desserts are spectacular.
Mark and Paula took in the local play Souvenir that night. It was about a woman with a terrible singing voice who became famous because of it.

---

Sunset that evening was colorful.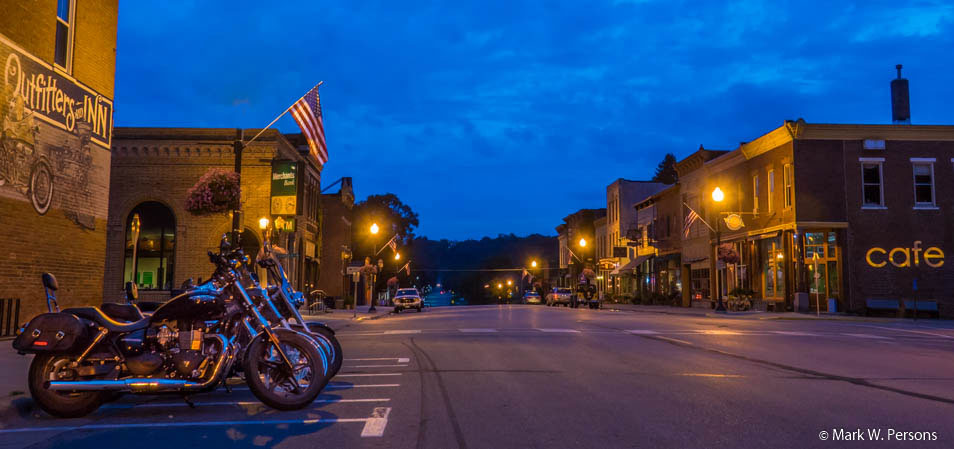 Downtown Lanesboro was lit just right that evening. The weather was 75 degrees....perfect.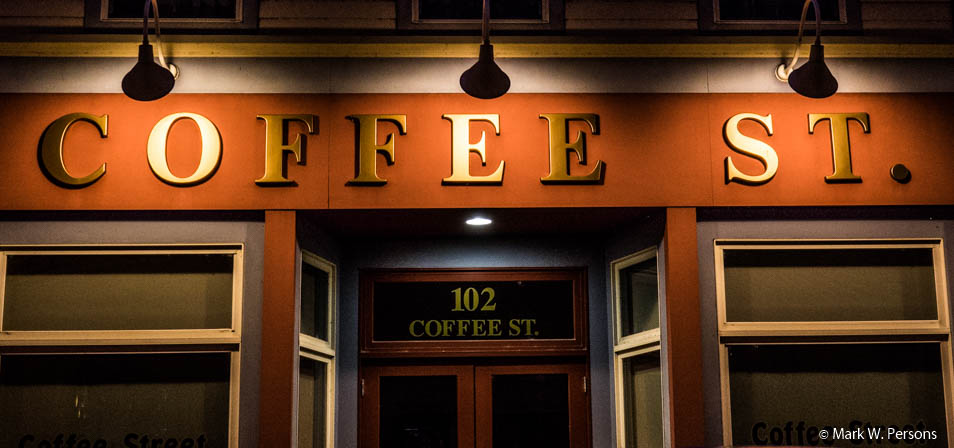 Yes, Lanesboro is a nice quite town.

---
---
page last edited 09/02/2016