__________________________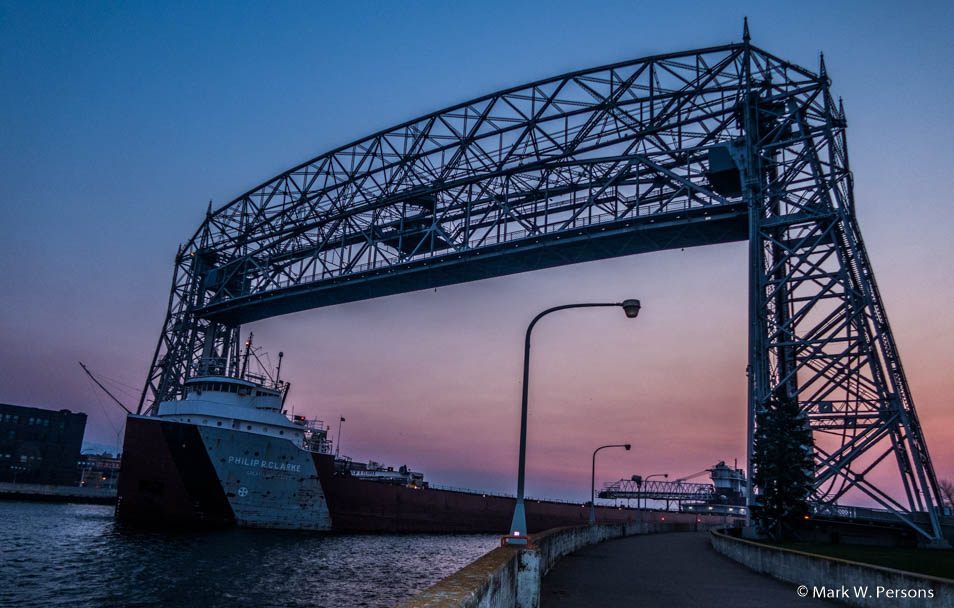 Saturday, May 7, 2016: The Philip R. Clarke entered the port of Duluth, Minnesota, just before sunrise.
She is a 767 foot long bulk carrier, built in 1951. The Clarke nas a 7000 horse engine with a cargo capacity of 25,300 tons.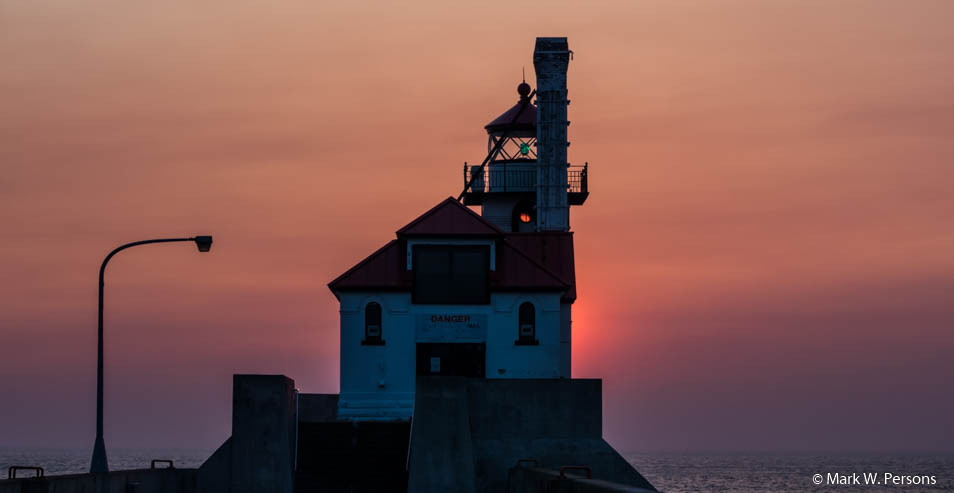 Then the sun poked up above the water behind a light house at the Aerial Bridge.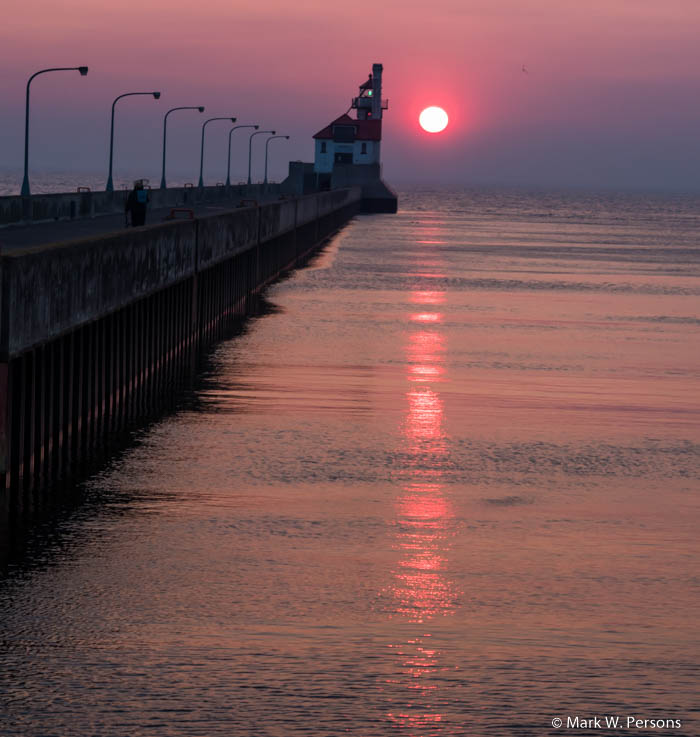 There was morning lake fog and smoke from a fire in Canada so the sun gave an orange glow.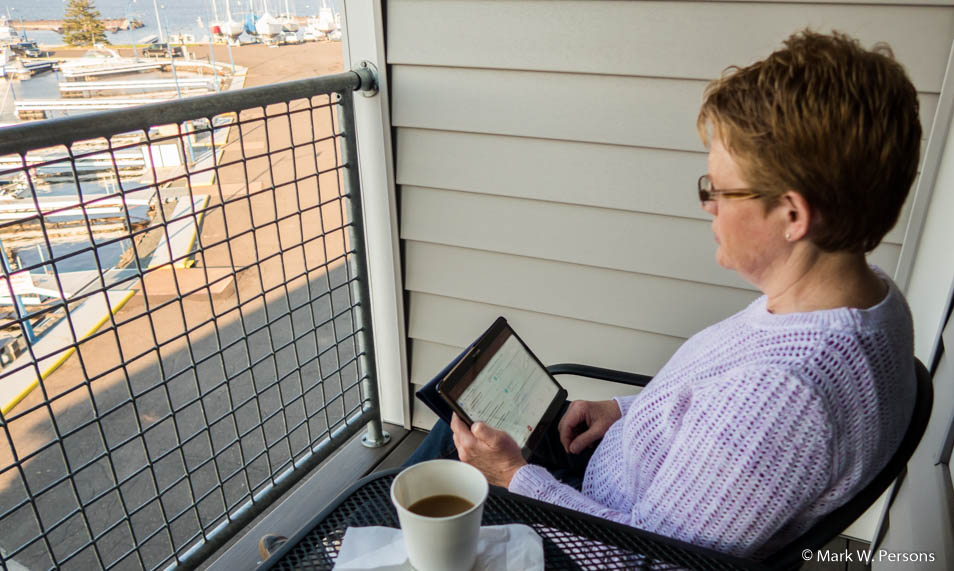 Paula enjoyed a steaming hot cup of Arco Coffee while checking her emails while the sun smiled over the harbor.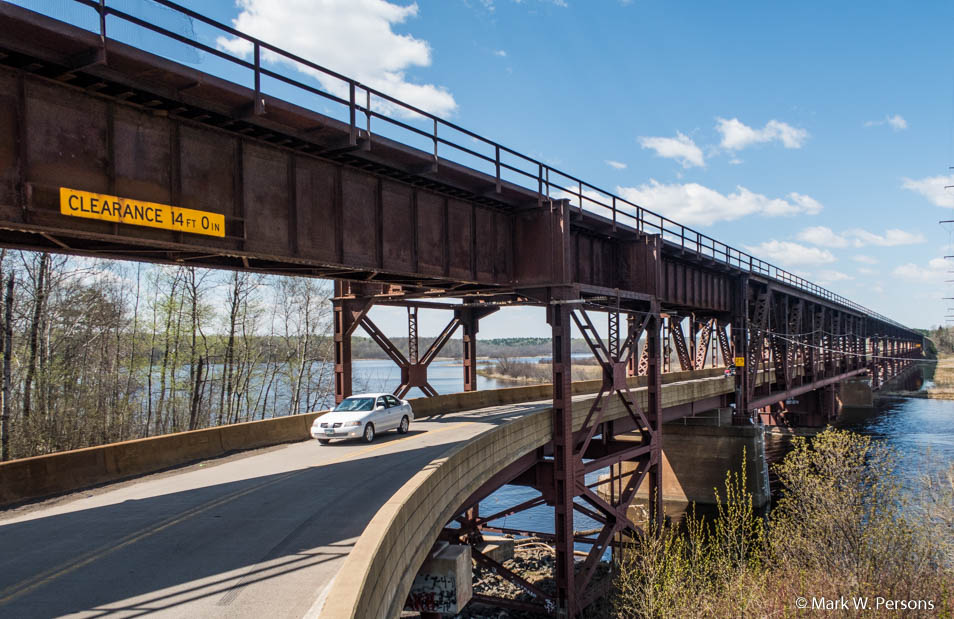 Then it was off to the Oliver Bridge at Oliver, Wisconsin, population 399. The bridge links Wisconsin and Minnesota.
The unique feature is railroad tracks above automobile traffic.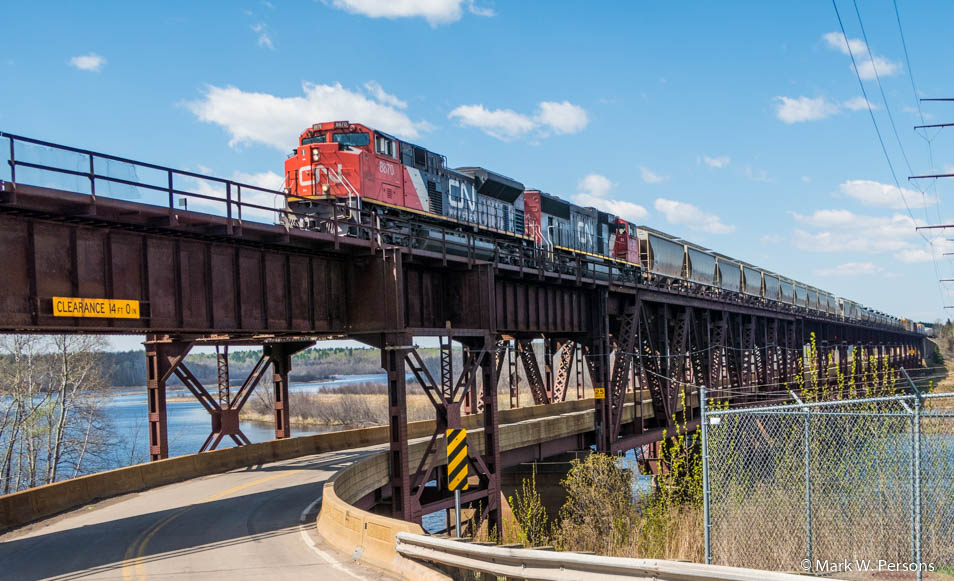 Here comes a train now....thundering down the tracks.
---
---
page last edited 05/10/2016