__________________________



Saturday, May 7, 2016:

Mark and Paula headed out to lunch at a favorite local watering hole.

The restaurant is decorated like a ship. They dined in the "Library Room."

The Anchor Bar has been around since 1897.
It reportedly serves 1000 to 1500 pounds of beef and 1600 to 2000 pounds of potatoes each week.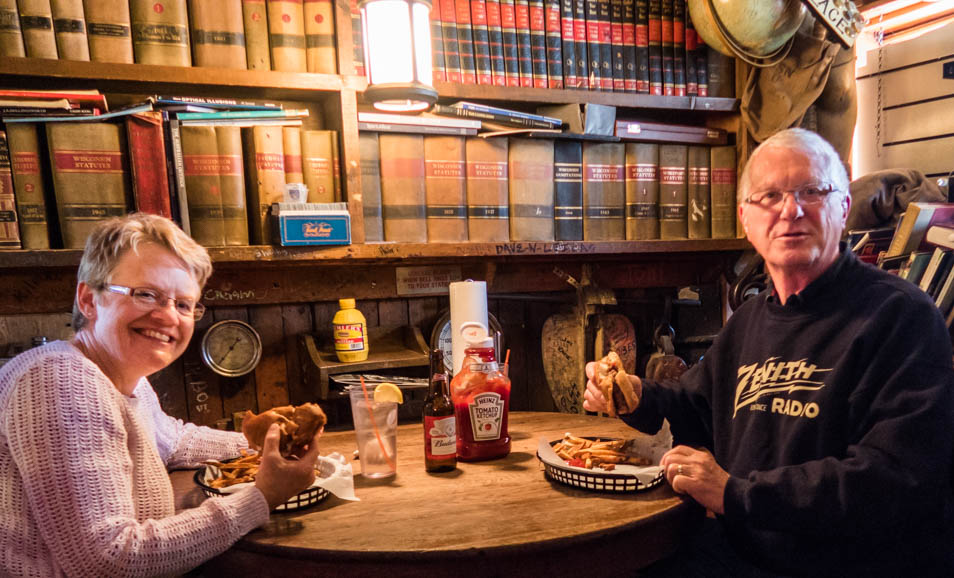 Mark was wearing his Zenith Long Distance Radio shirt because they attended a Hamfest that day.
Lunch that day was the best hamburgers in the World along with fries made from whole potatoes that day. Who could ask for more?
---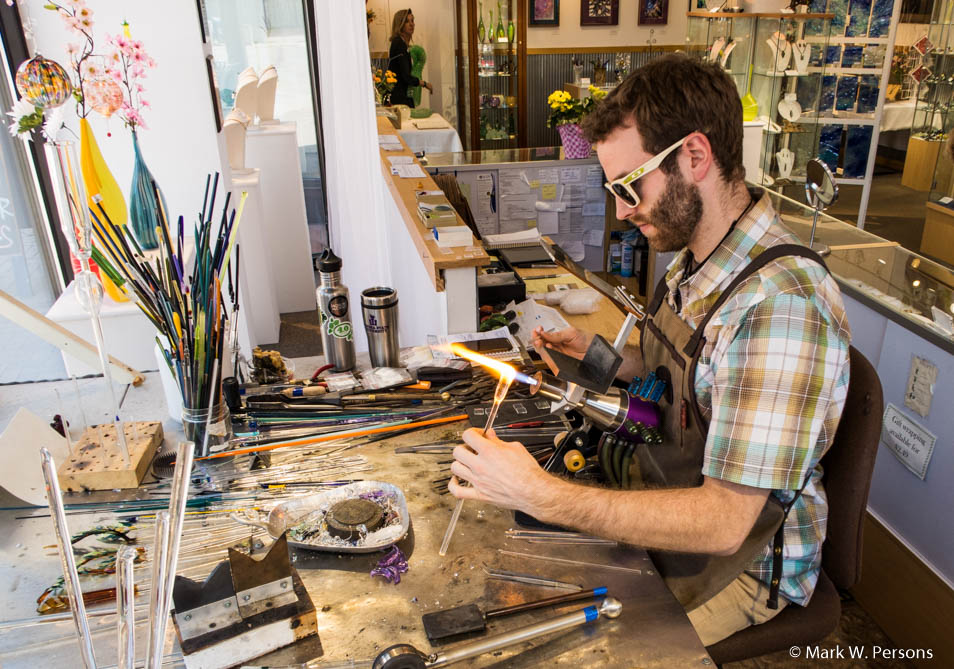 Then it was off to Lake Superior Art Glass on Superior Street in Downtown Duluth. Jeff Neff is a master glass worker.

He has perfected a technique to add symmetrical designs into glass. Jeff can also include intricate shapes, like lake superior, in pendants.
Each one is a work of art.

---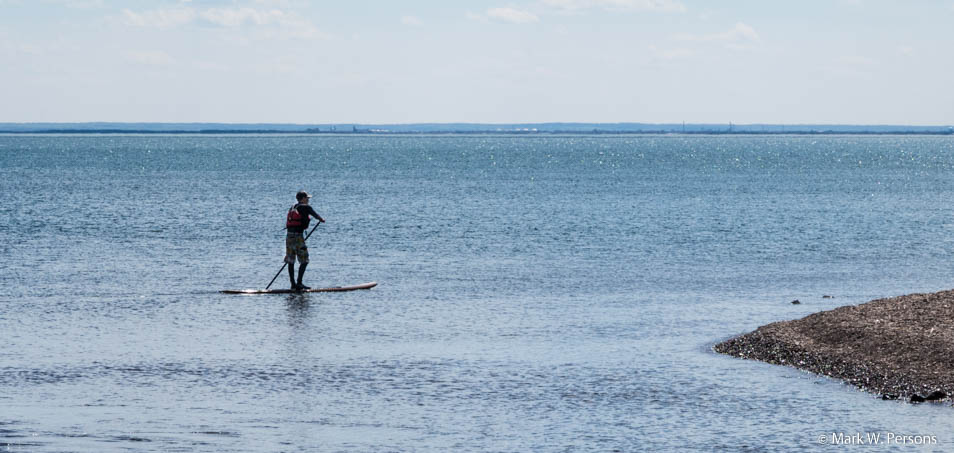 The north shore of Lake Superior was a sight to see, including a paddleboard on that day.

People were everywhere enjoying the sights and taking selfies.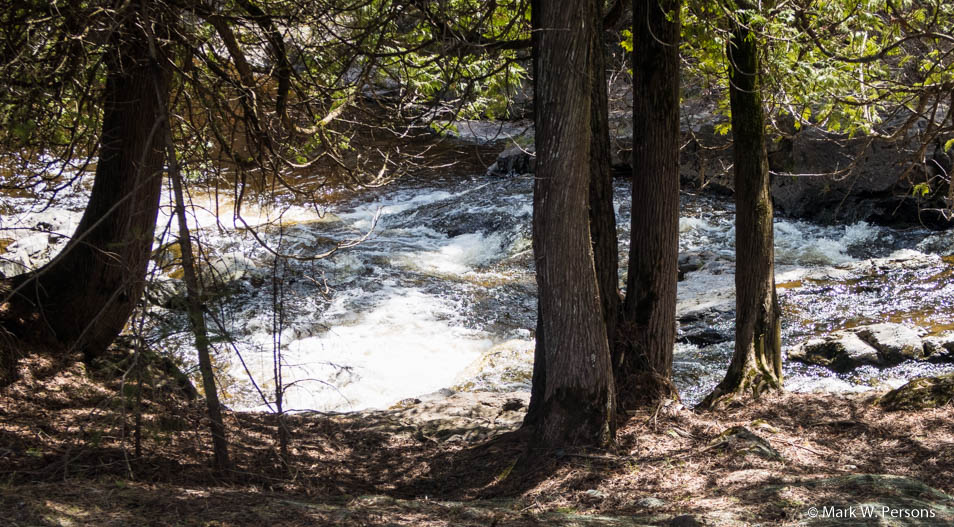 The Knife River was flowing briskly as it headed out to Lake Superior.

There it goes under Highway 61 to calm water near the lake where fish were visible. Good size too, about 18 inches in length.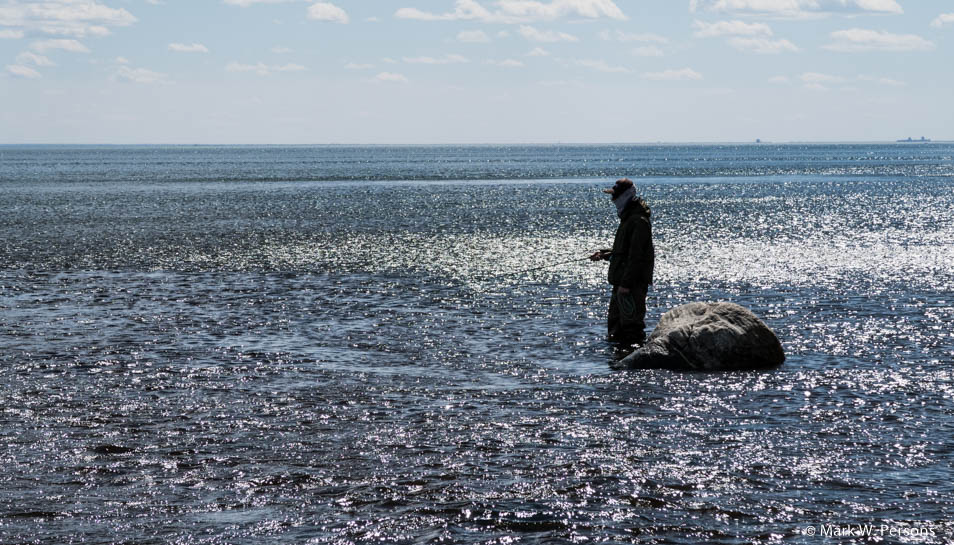 This fisherman was out trying his luck on the great lake.
---
---
page last edited 05/28/2016