__________________________




Back

Gilbert Lodge Blog
The life and times of Mark and Paula Persons
| | |
| --- | --- |
| | Wednesday, September 5, 2012: It was off to Fish Creek, Wisconsin. |
| | This part of Door County is known for its shopping....especially for women. |
---
The Dynamic Duo of Mark and Paula checked in at the Whistling Swan for the evening where piano music was playing.
They even had his and hers robes in the room.

The Whistling Swan claimed to have Internet connectivity in each room, but that was not correct....to the disappointment of Mark and Paula.
---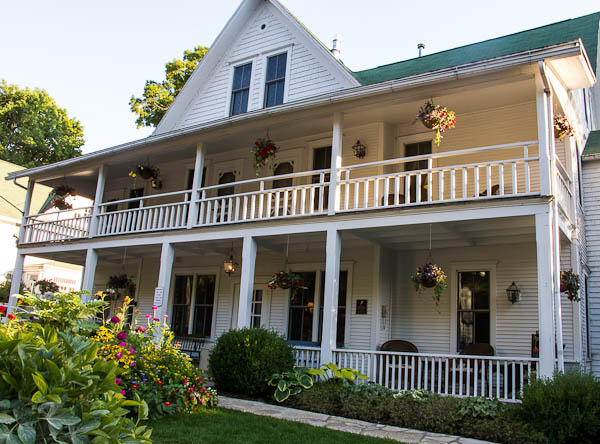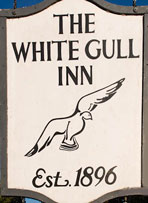 Dinner that evening was at the famous White Gull Inn at Fish Creek.

Mark and Paula had been there 20 years before and knew they had to go back.
The White Gull is famous for their fish boils. Chunks of fresh locally caught fish are heated in water over an open fire.
Then kerosene is added to bring the fish to a boil. That is when it is ready for serving.
There was live music to make the event a memorable one.

Mark and Paula were joined by Judy and Dave Brinkengerger.

Dave is retired from the US Navy. Anchors Aweigh!
The fish had some bones, which the restaurant staff helped separate from the meat.
Cherry pie with ice cream is the obvious choice for dessert as this is Door County where cherries are grown.
A fantastic dinner at a great restaurant.
---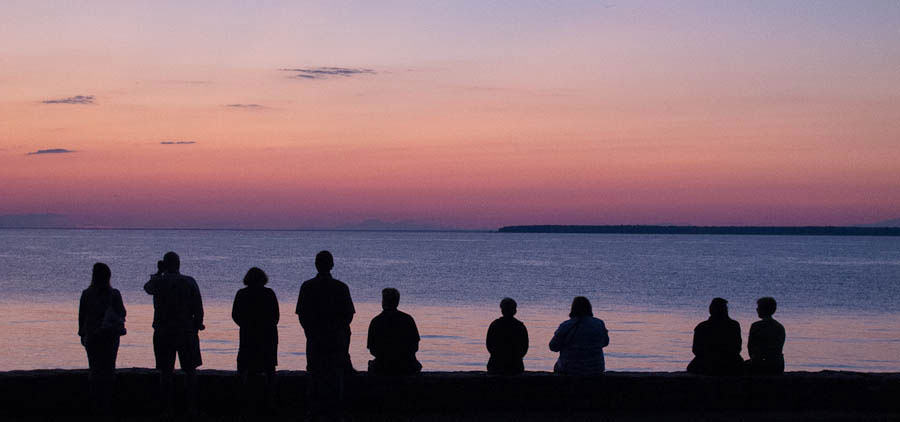 Sunset after dinner on Lake Michigan was awesome.
---
---
page last edited 09/17/2012