__________________________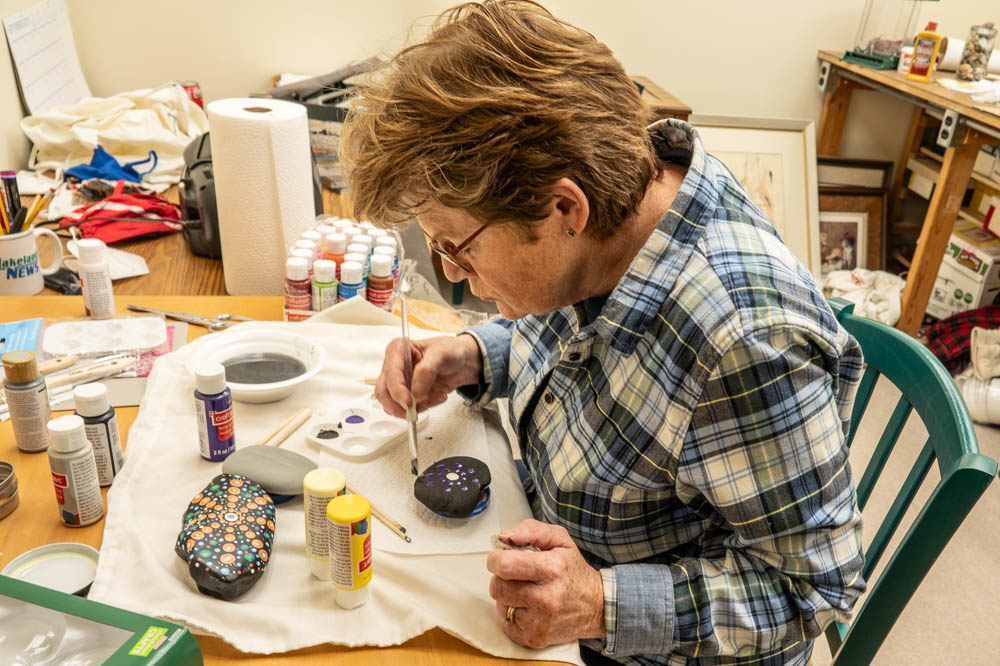 Saturday, November 4, 2023:
Paula has taken up another new hobby. This time it is rock painting!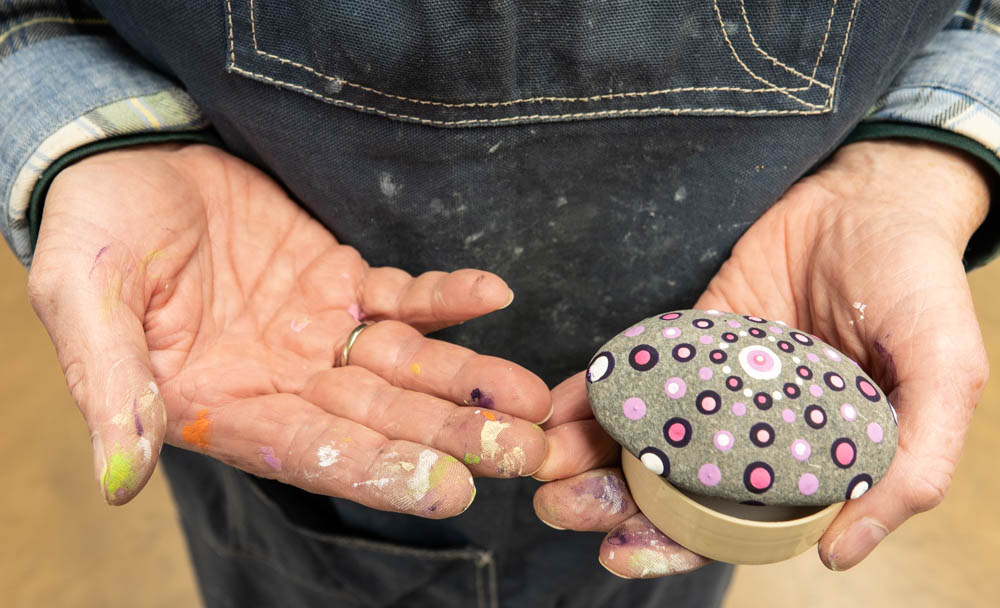 You will know her when you meet her on the street. She is the one with paint on her fingers.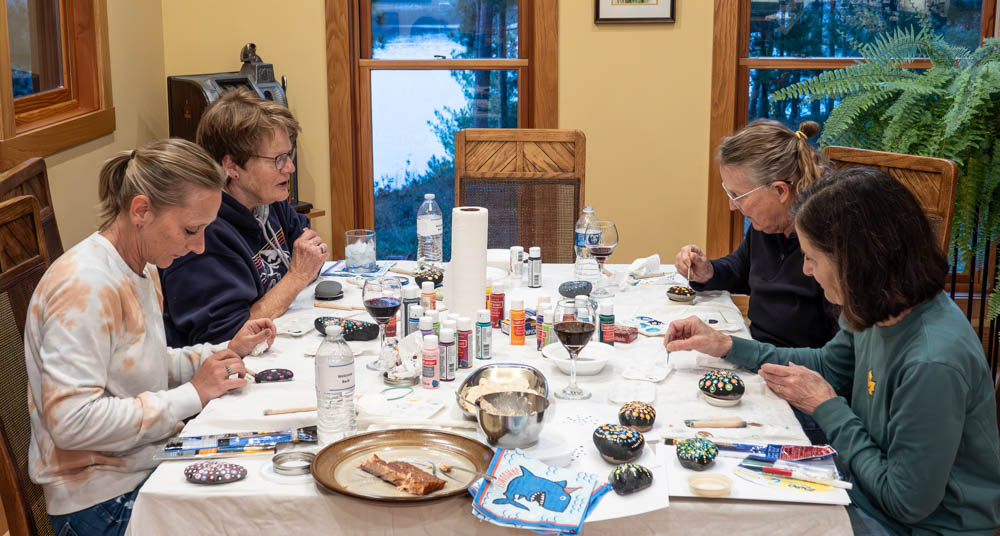 Paula and her SCUBA diving friends recently got together to paint rocks.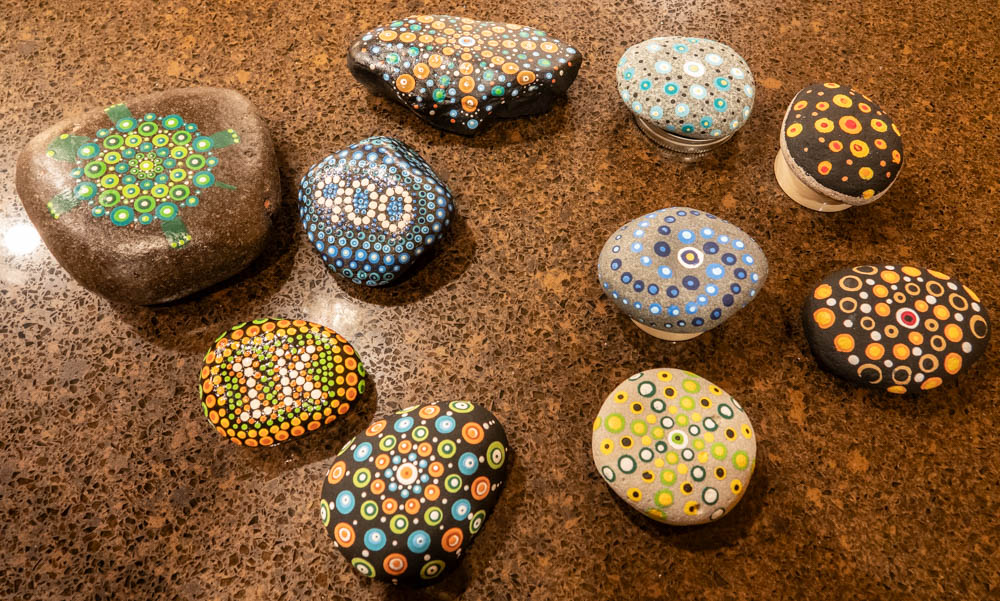 They do nice work.
---
---
page last edited 11/16/2023