__________________________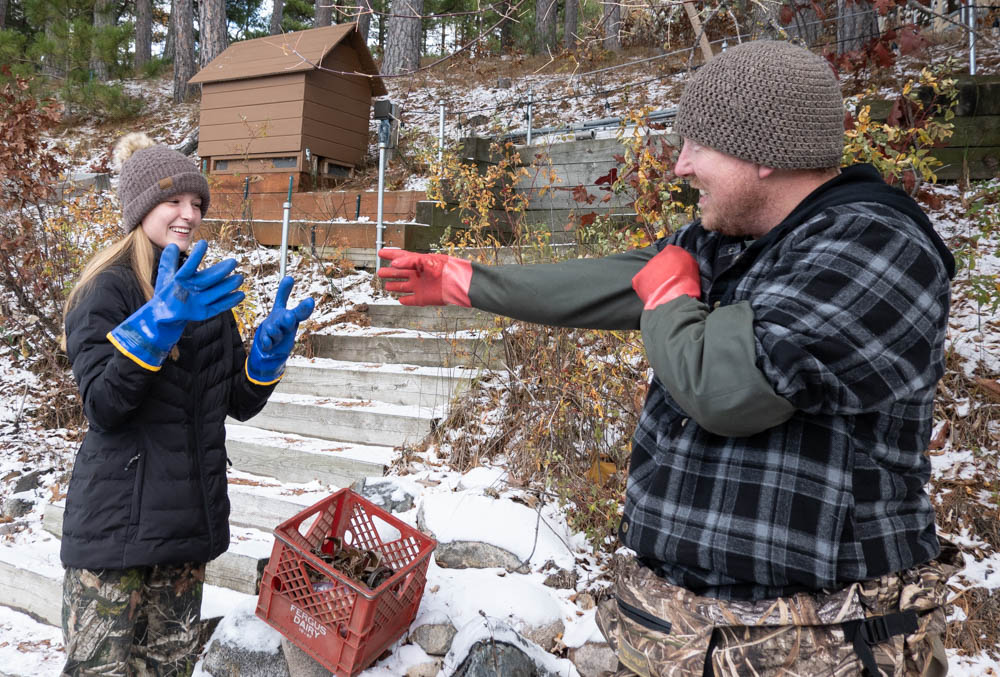 Wednesday, November 8, 2023:

Licensed trapper Adam Johnson was teaching his daughter Elsie how to trap muskrats.
They donned insulated rubber gloves and decided to tackle the muskrat population at Gilbert Lodge.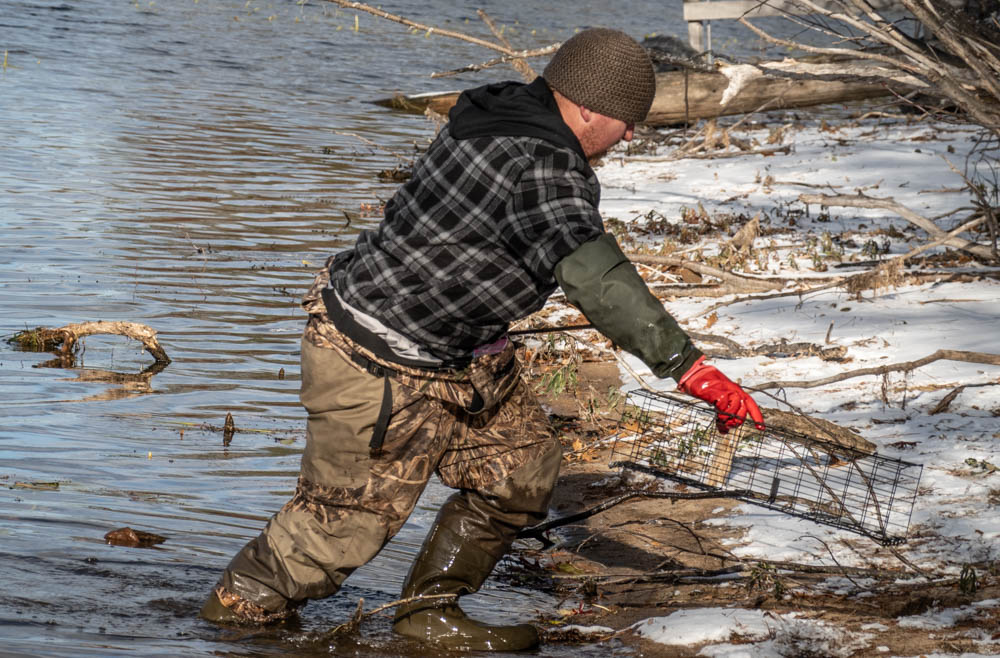 Adam set out some wire-frame taps that will let a muskrat in, then a door closes and they can't escape.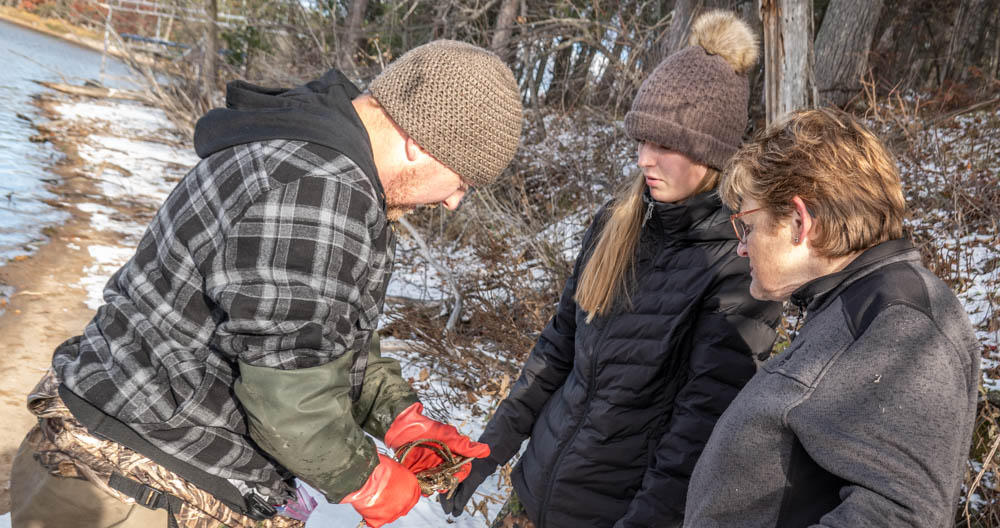 He showed Elsie and Paula how to set a traditional spring trap.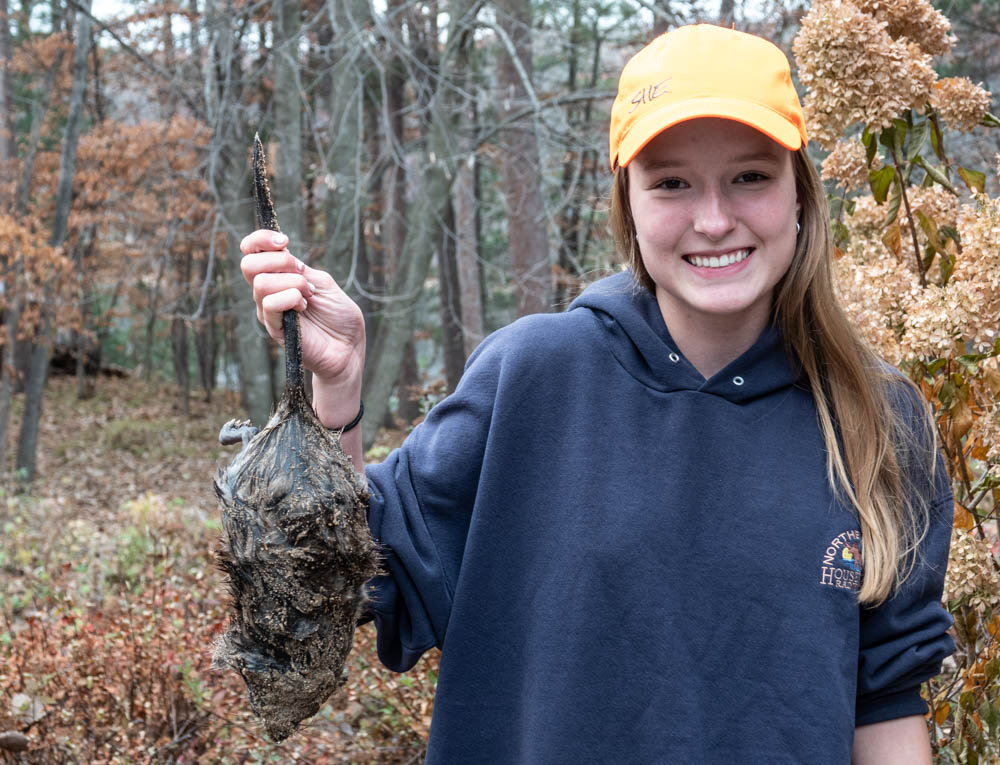 Elsie was happy to find a muskrat a few days later.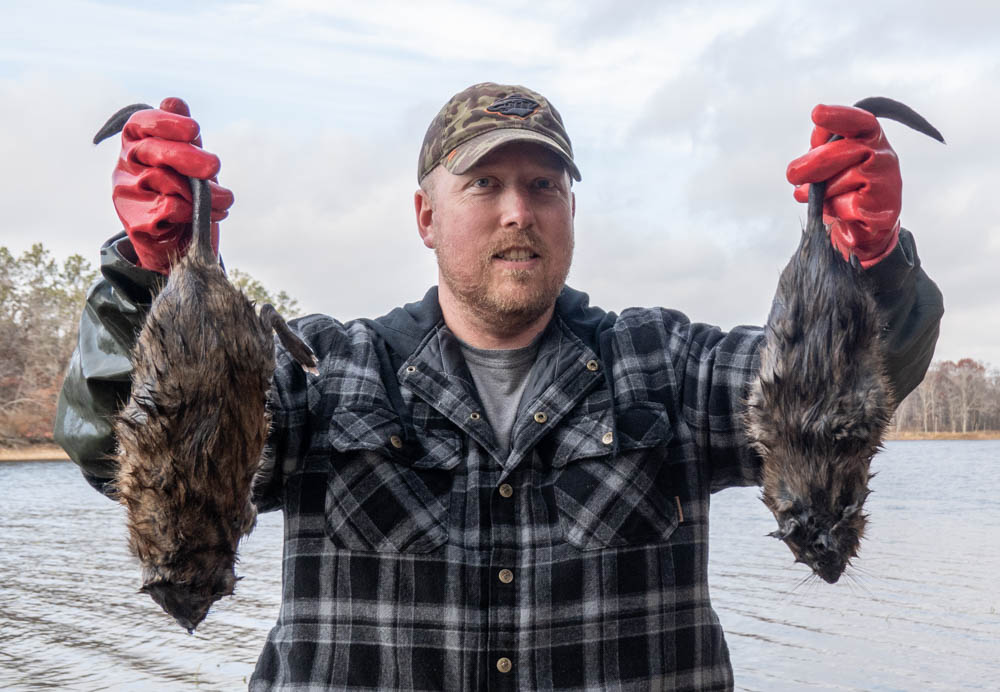 Adam came up with two more the next day. In all, they trapped eight muskrats iduring the first week of November.
---
---
page last edited 11/26/2023