__________________________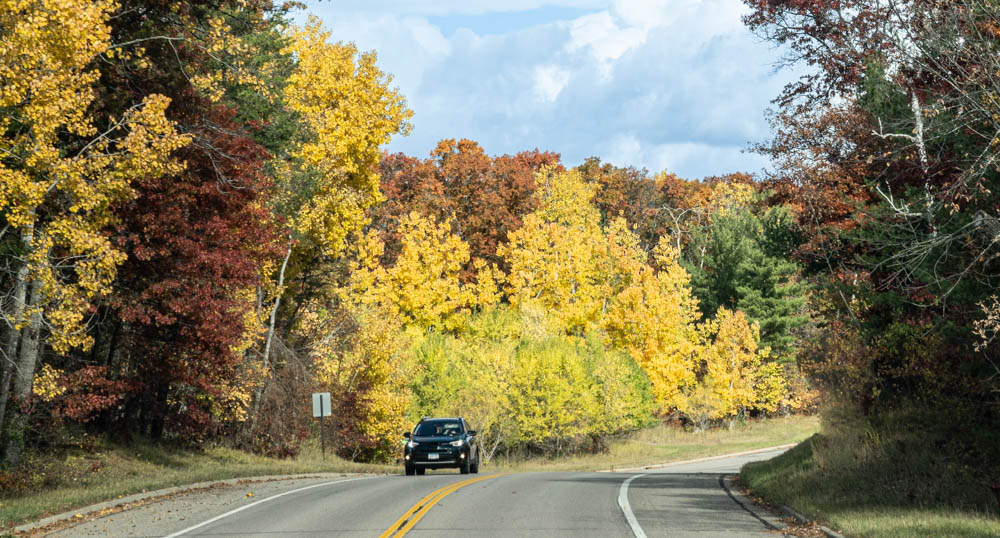 Thursday, October 19, 2023:
Fall colors were definately showing.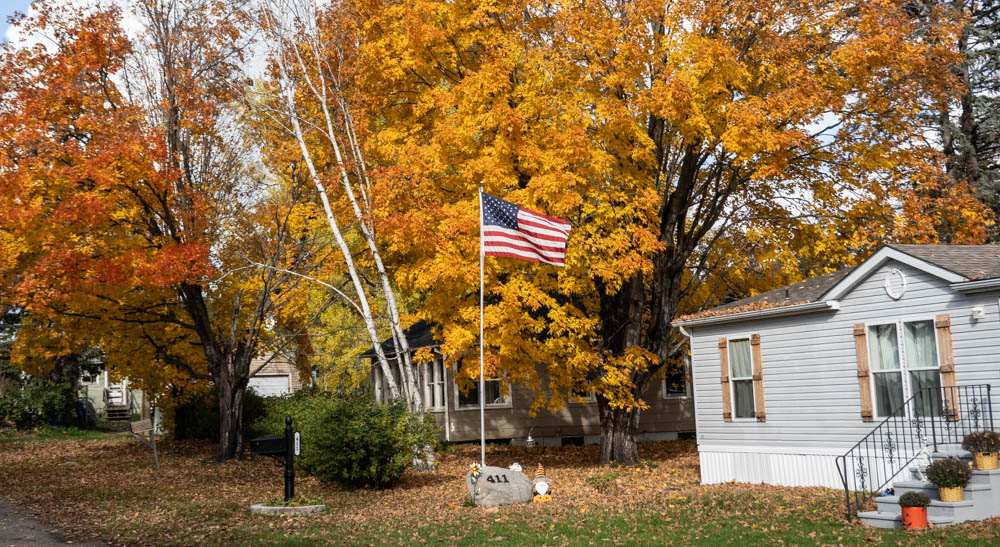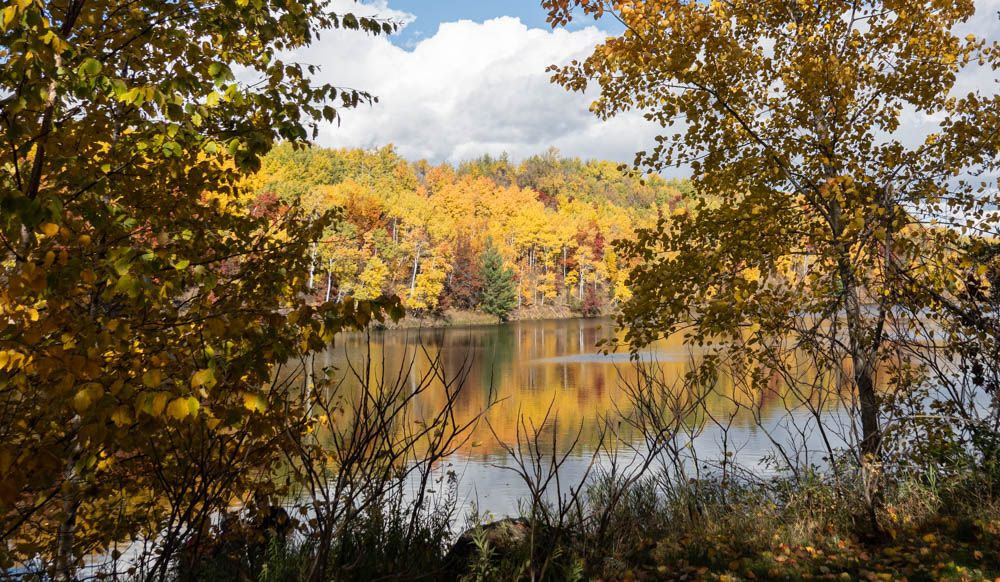 Looking through trees near Crosby, Minnesota.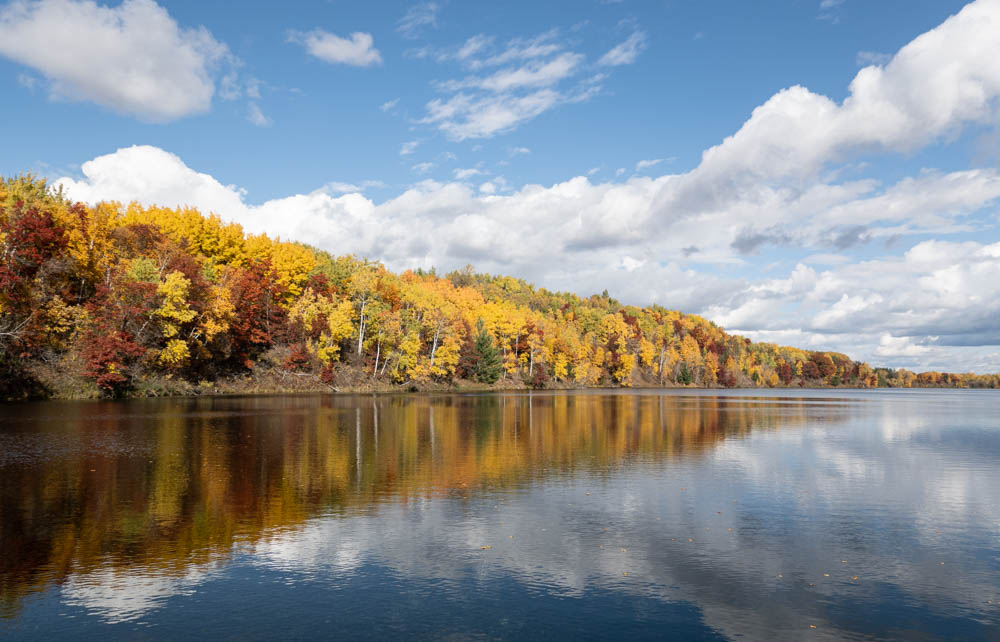 Let's take a closer look.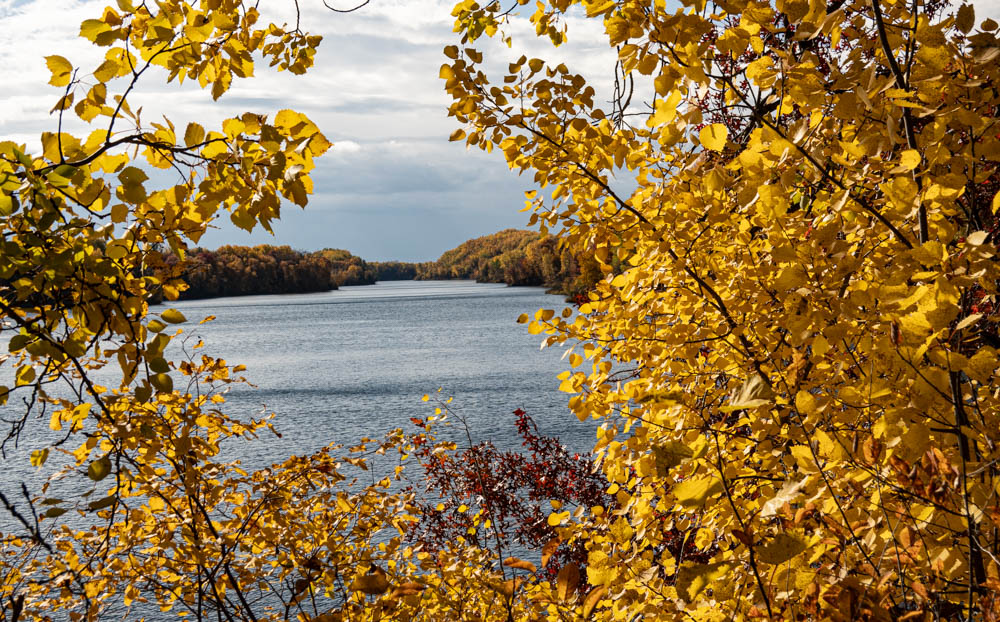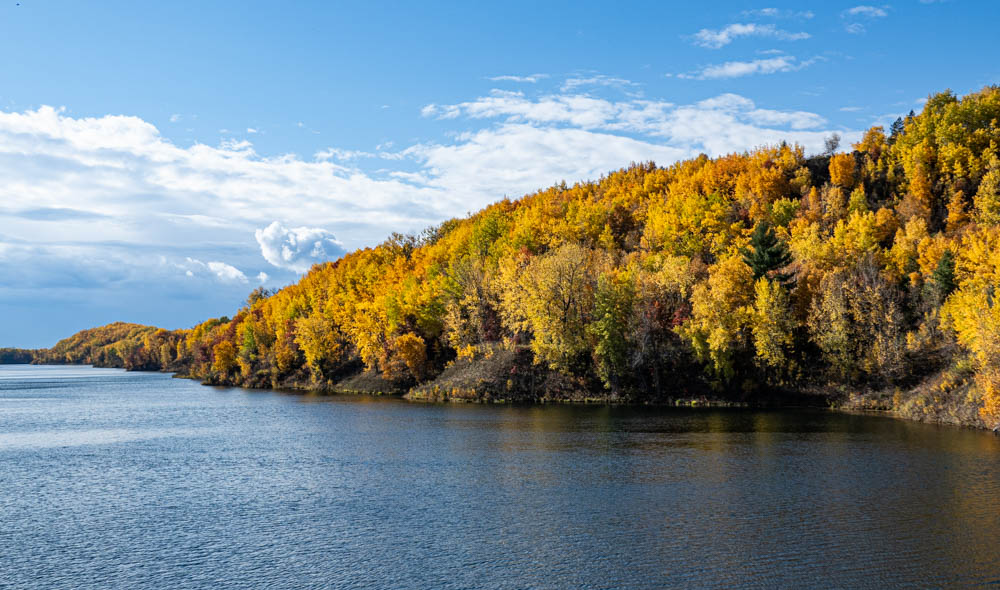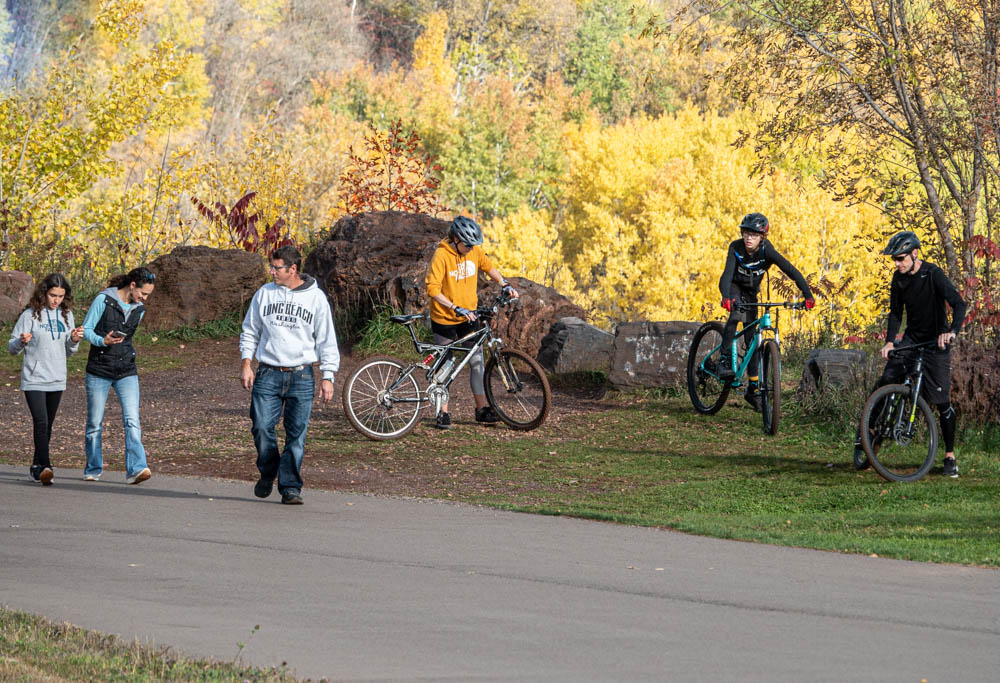 Hikers and bikers were heading to the overlook atop Miner's Hill.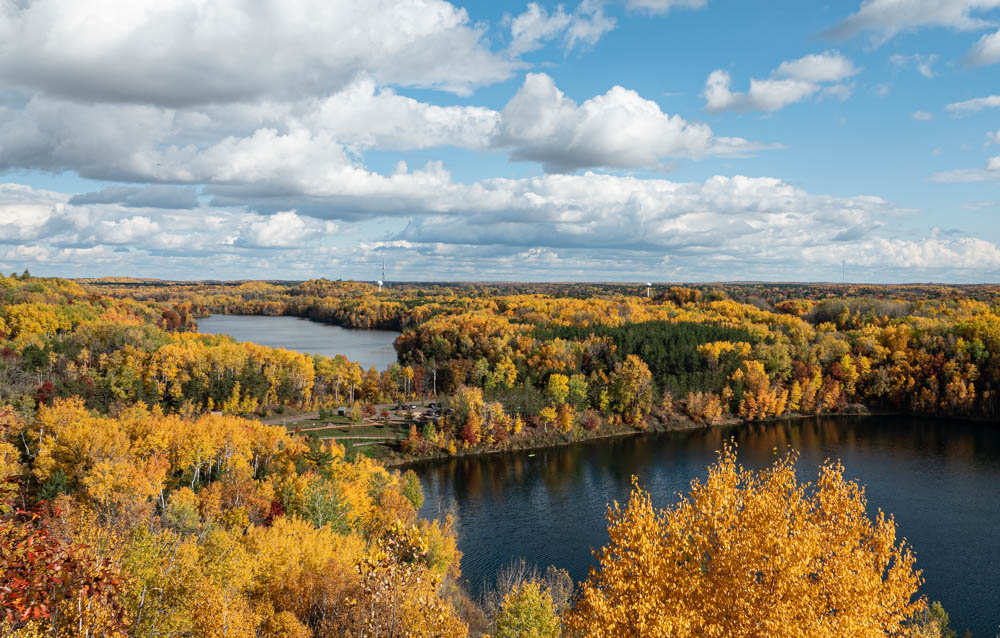 A great view from the top.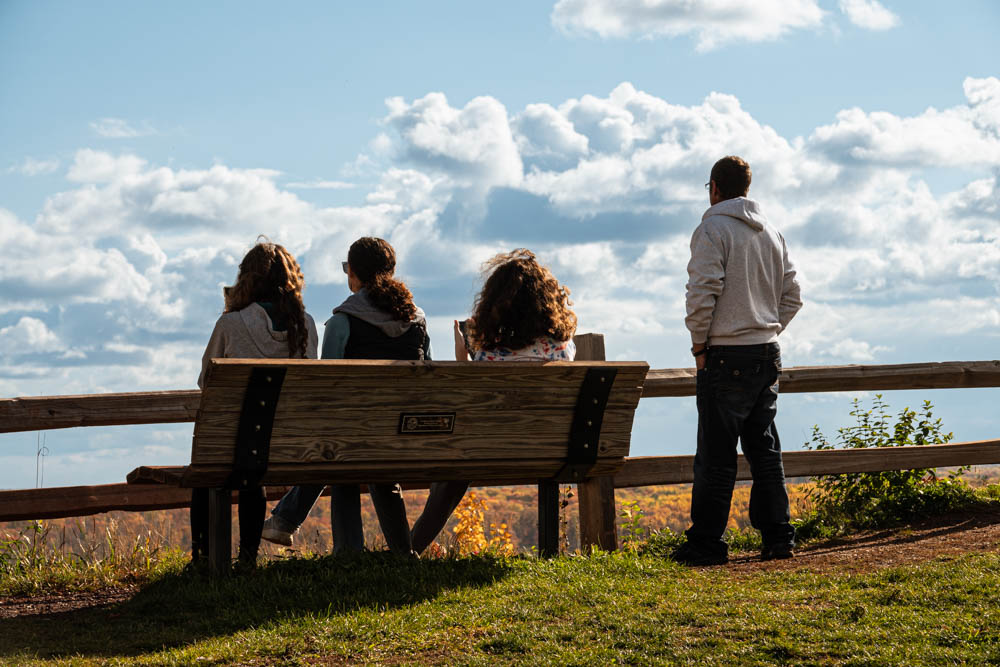 Yes, visitors found the view fascinating.

Fishermen were out that day too.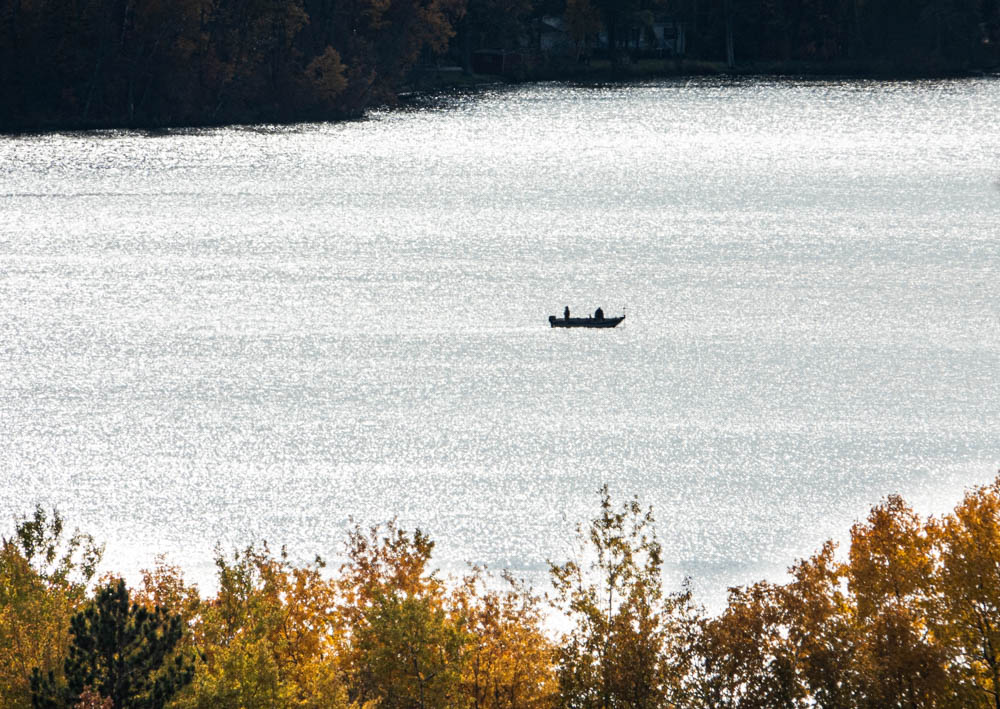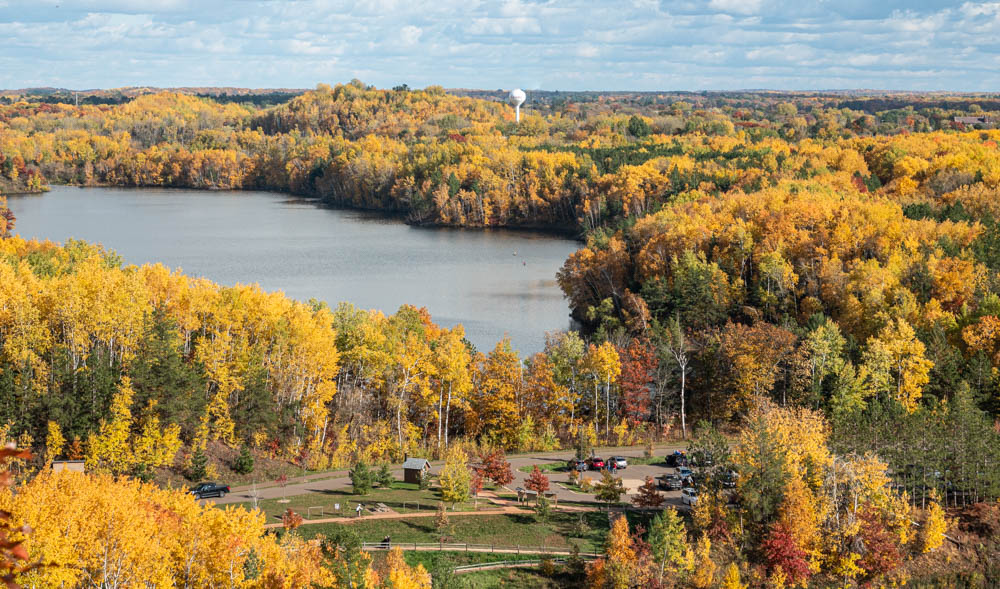 A parking lot where bikers come to hit the trail.
---
---
page last edited 10/29/2023