__________________________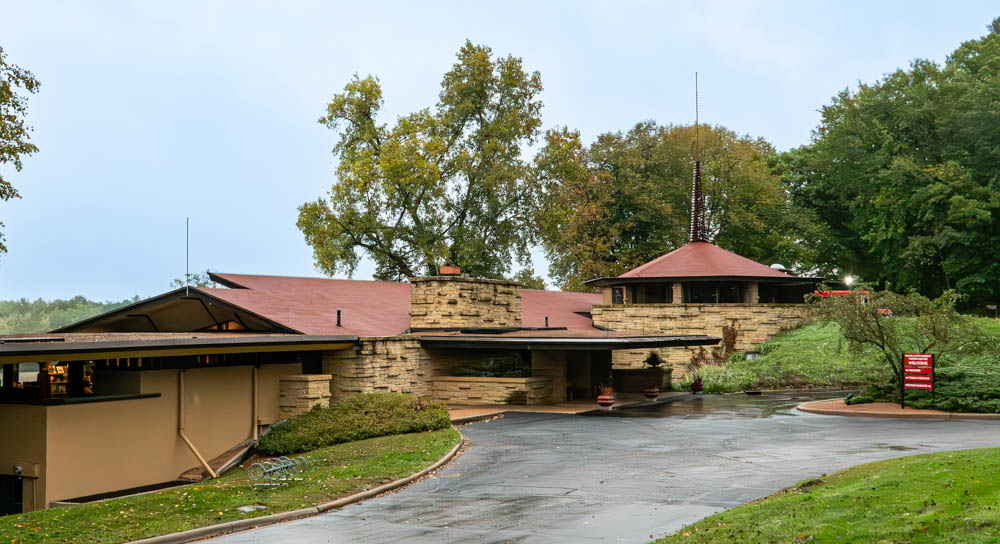 Thursday, October 12, 2023:

Mark and Paula found their way to the visitor center at Taliesin in Spring Green, Wisconsin.
They were there to tour the Frank Lloyd Wright architectual studio and home.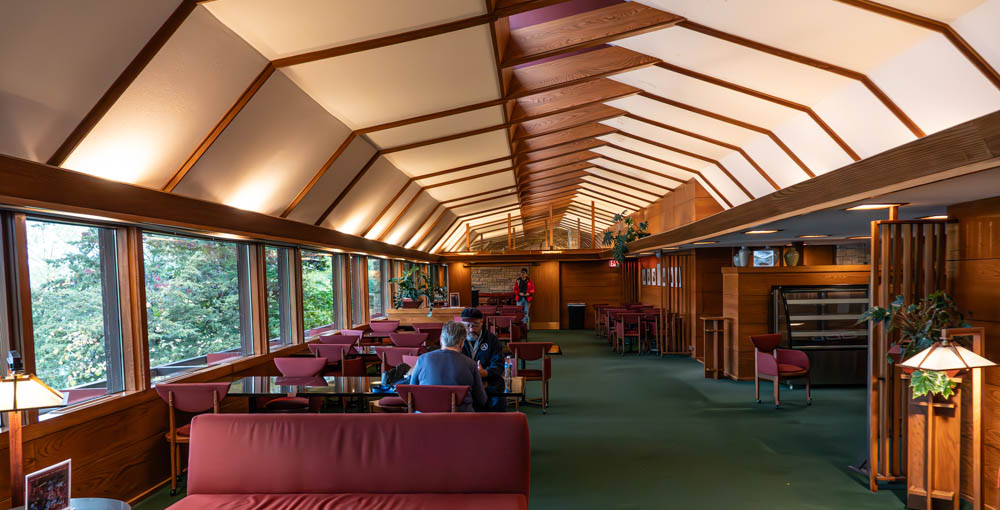 The center is built Frank Lloyd Wright style.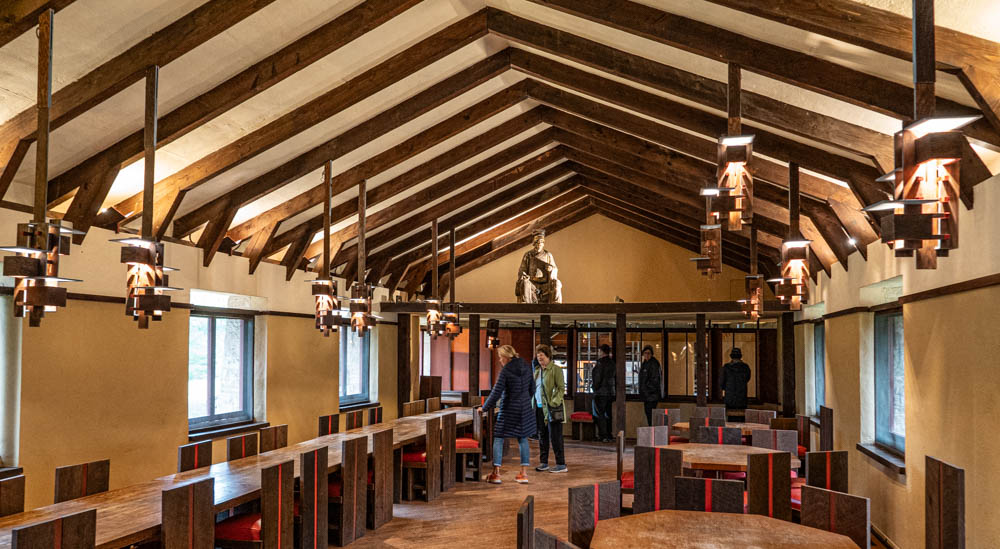 One of the nearby Wright designed buildings bears that trait as well.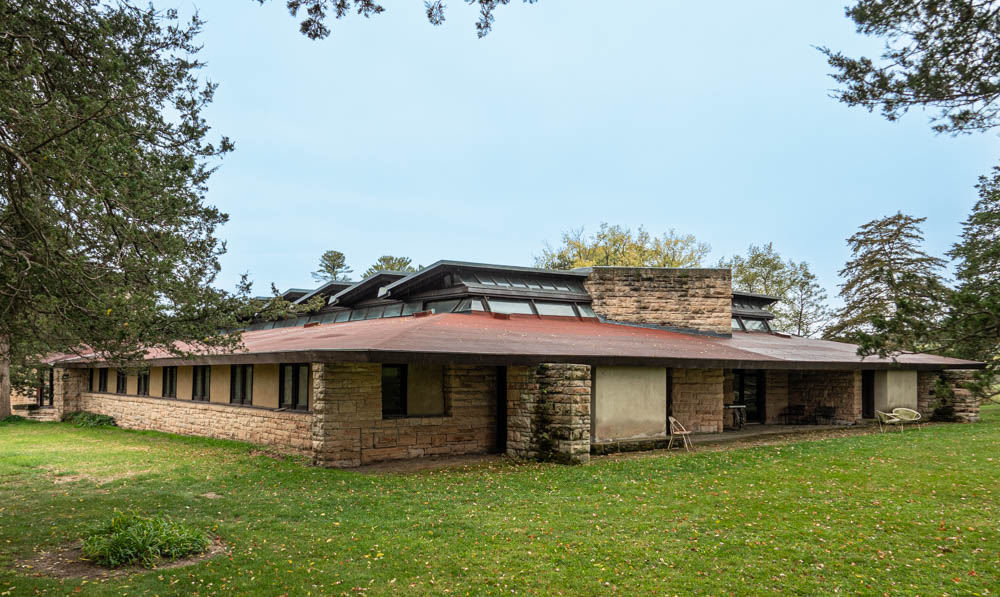 The studio/workshop where employees designed homes under Wright leadership.
That is not solar on the roof, windows to let natural light in.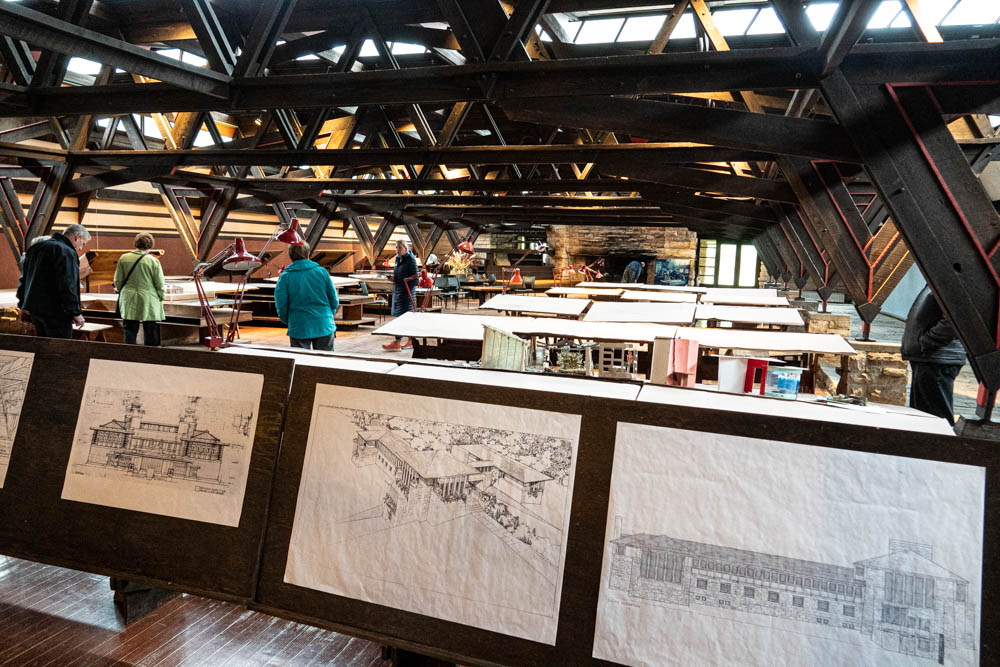 Lots of natural light and a fieplace at the end.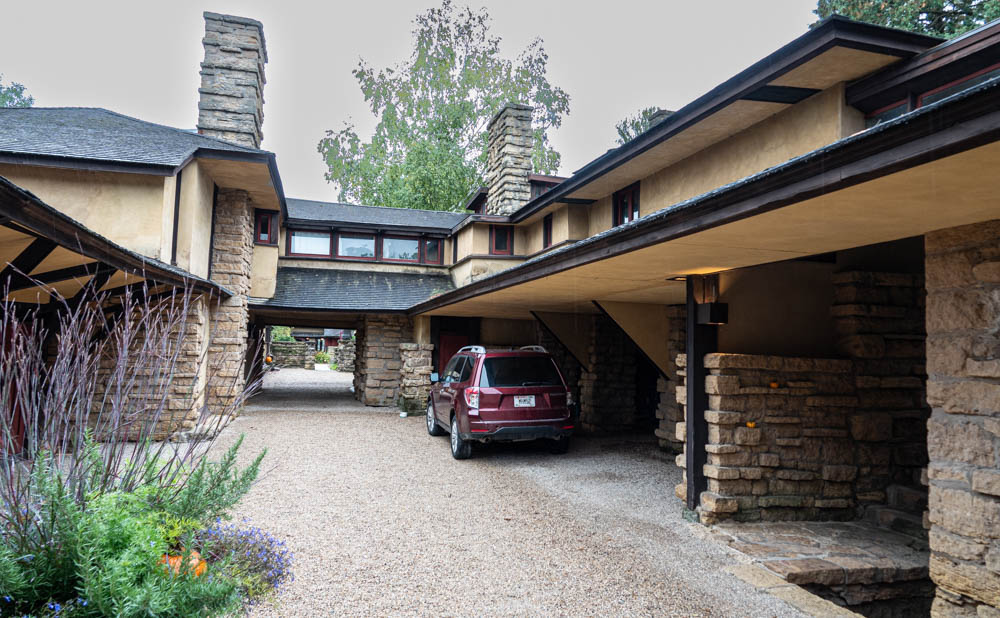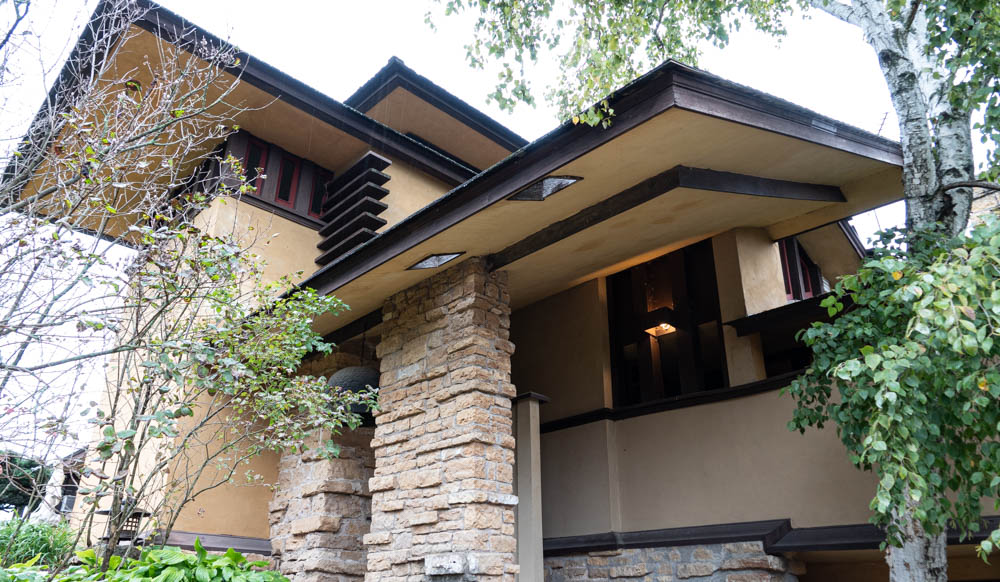 Large overhangs are often found in Wright designs.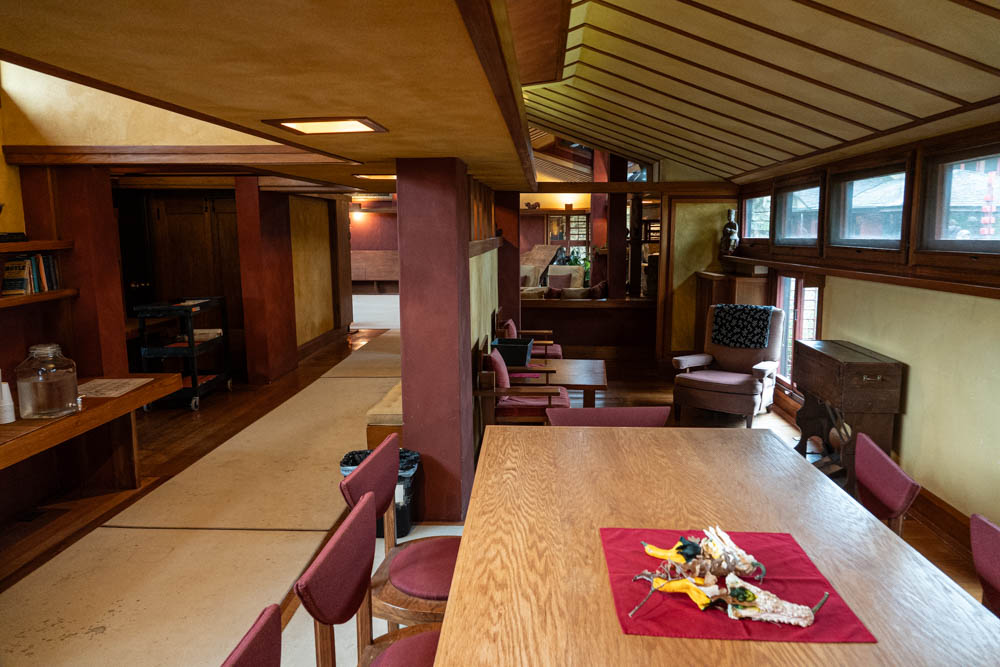 Many of the ceilings are low to encourage people to sit down and enjoy the suroundings.
The farmiliar Frank Lloyd Wright styleis called "compression."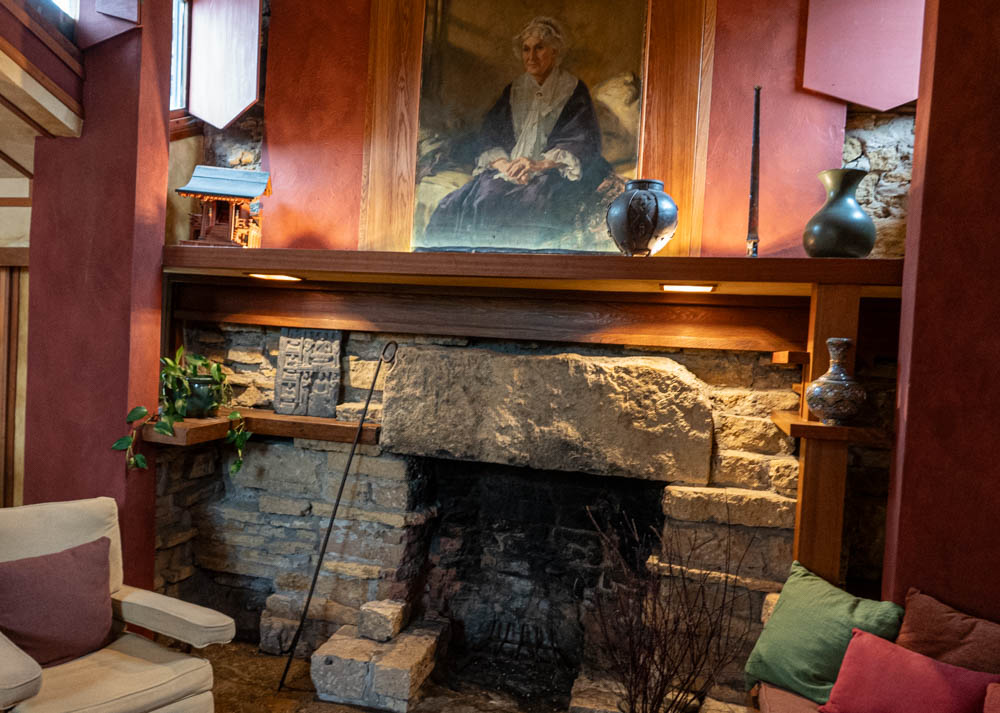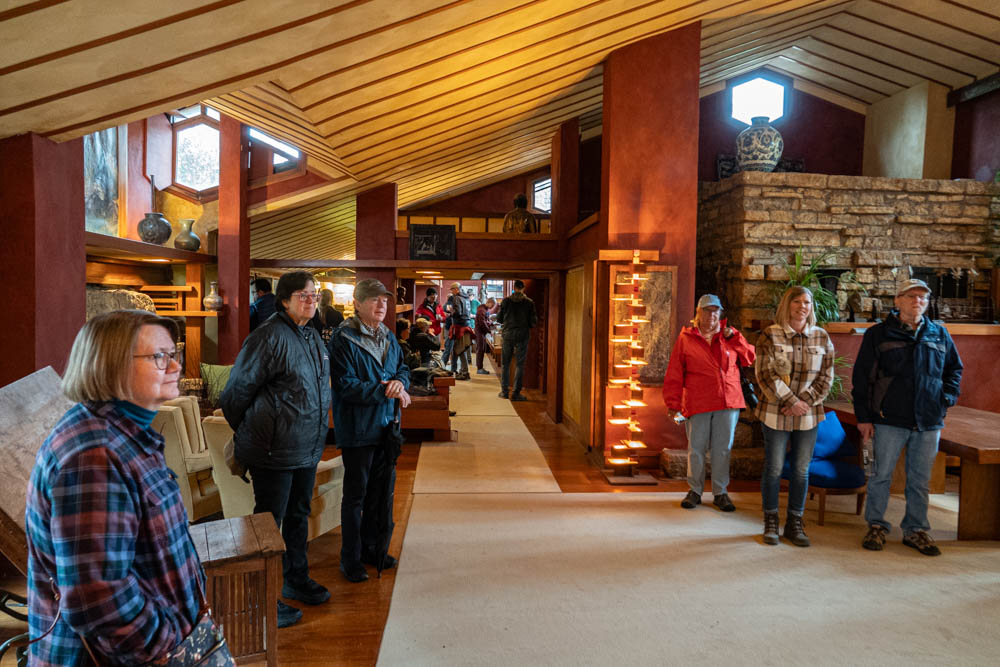 Even the lamps are Wright creations, as you can see next to the hallway.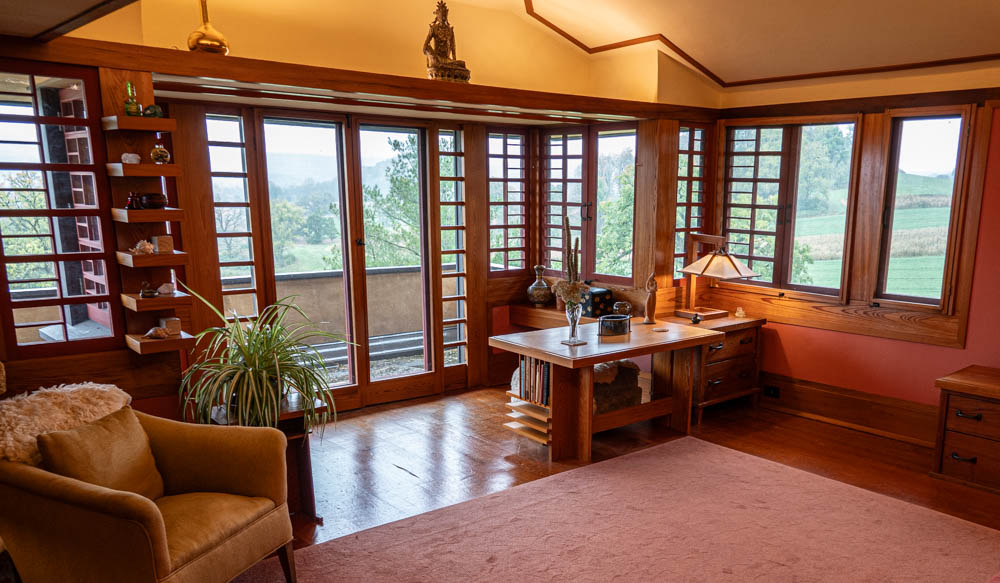 Note the corner windows.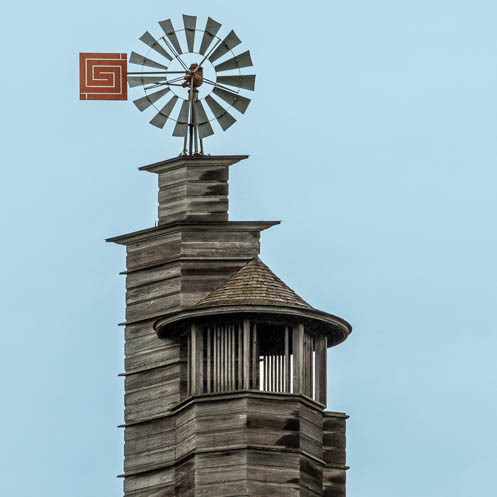 Wright designed everything including a lookout on the water tower.
---
---
page last edited 10/29/2023