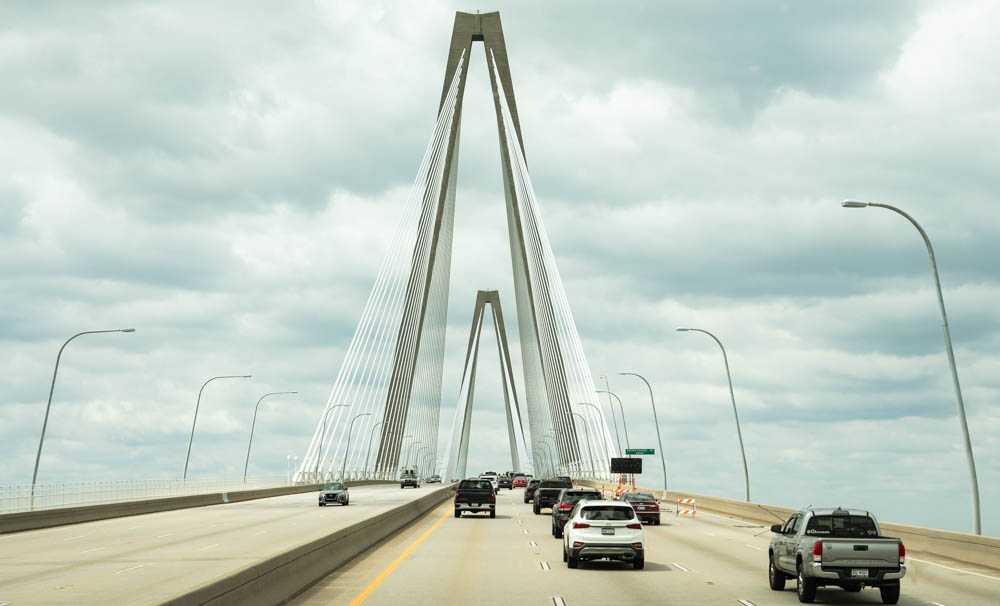 Friday, September 22, 2023:
Mark and Paula took a bus across the Arthur Ravenel Jr. Bridge. An impressive sight.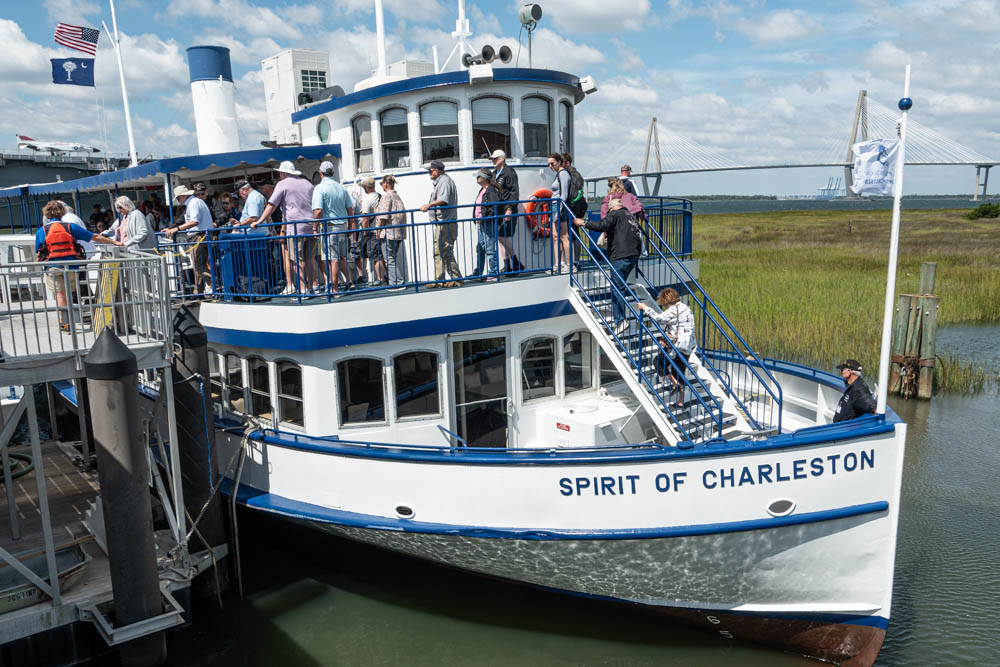 They boarded a boat to head out on the water again.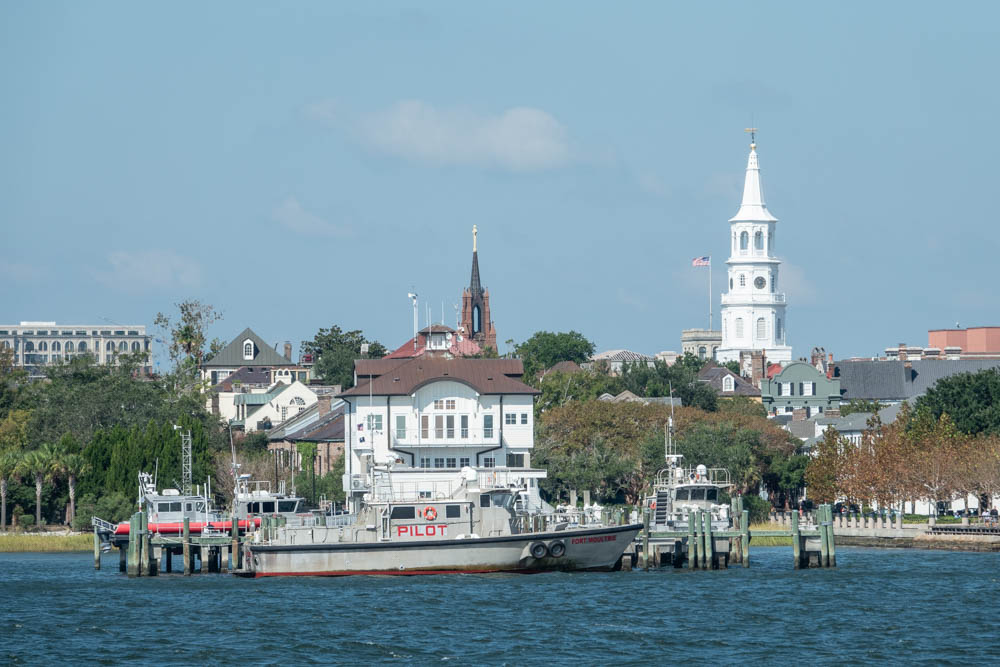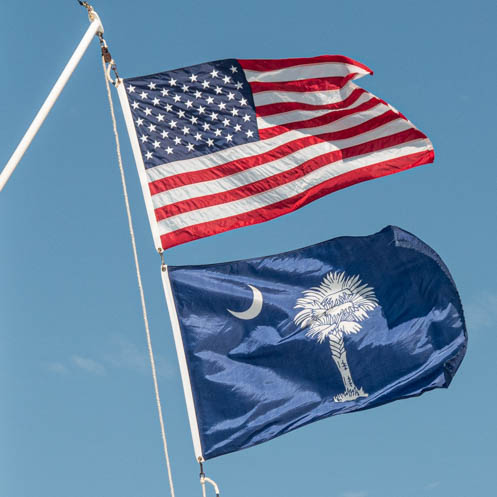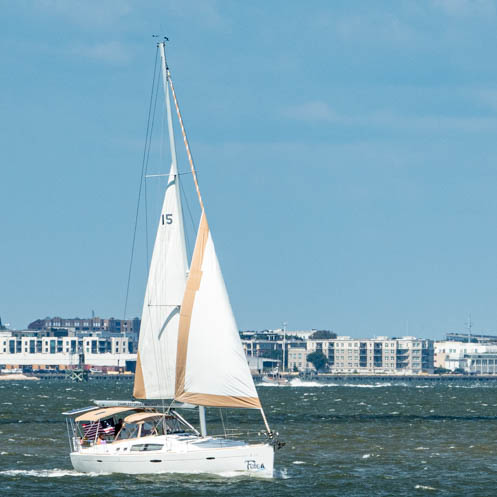 The Palmetto on the South Carolina flag is the state tree.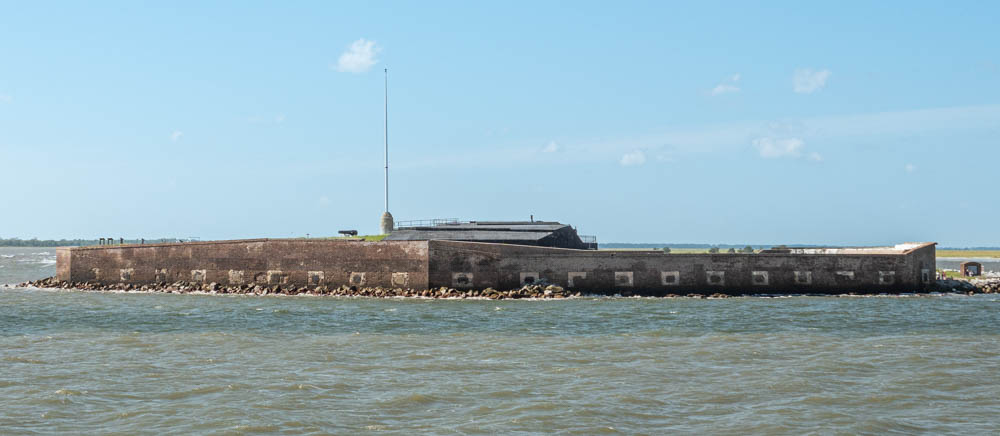 The desitnation was Fort Sumter, where the American Civil War started in 1861.
The historic flag was not on the pole that day because of high winds.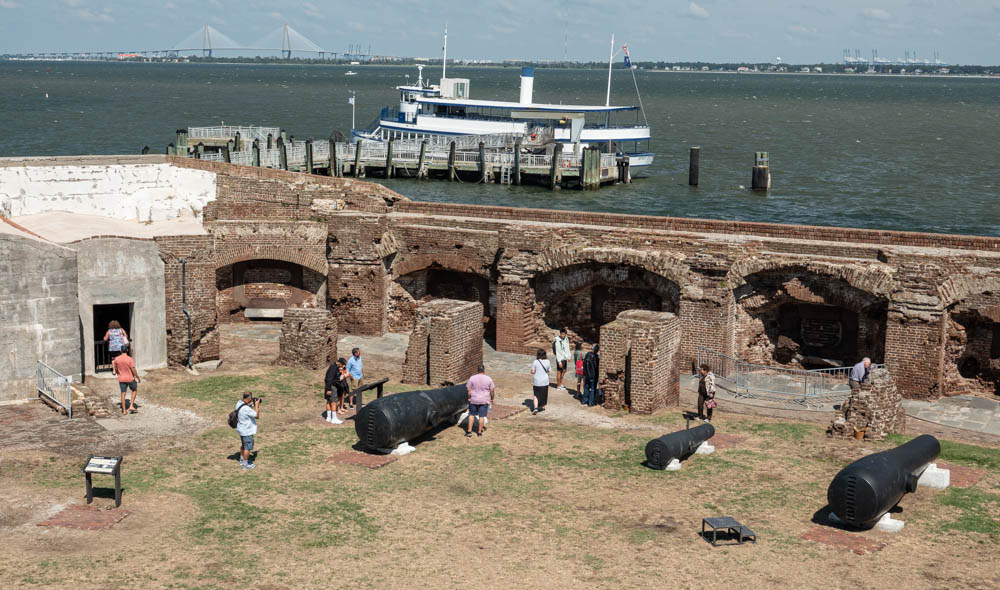 The inside is bristling with canons.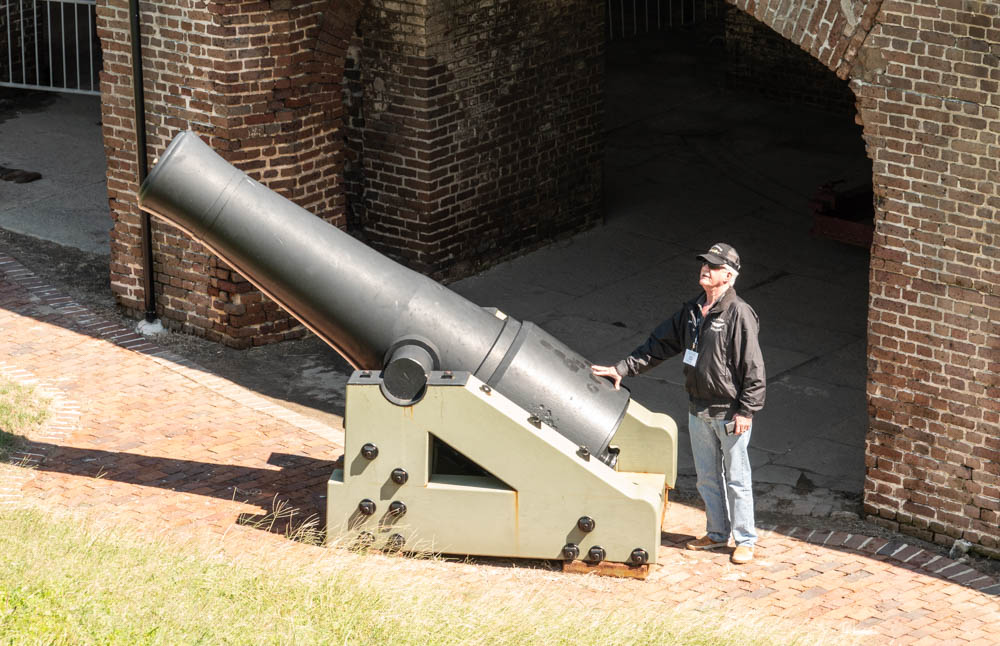 This canon could shoot 700 yards, which is three miles, protecting the harbor of Charleston.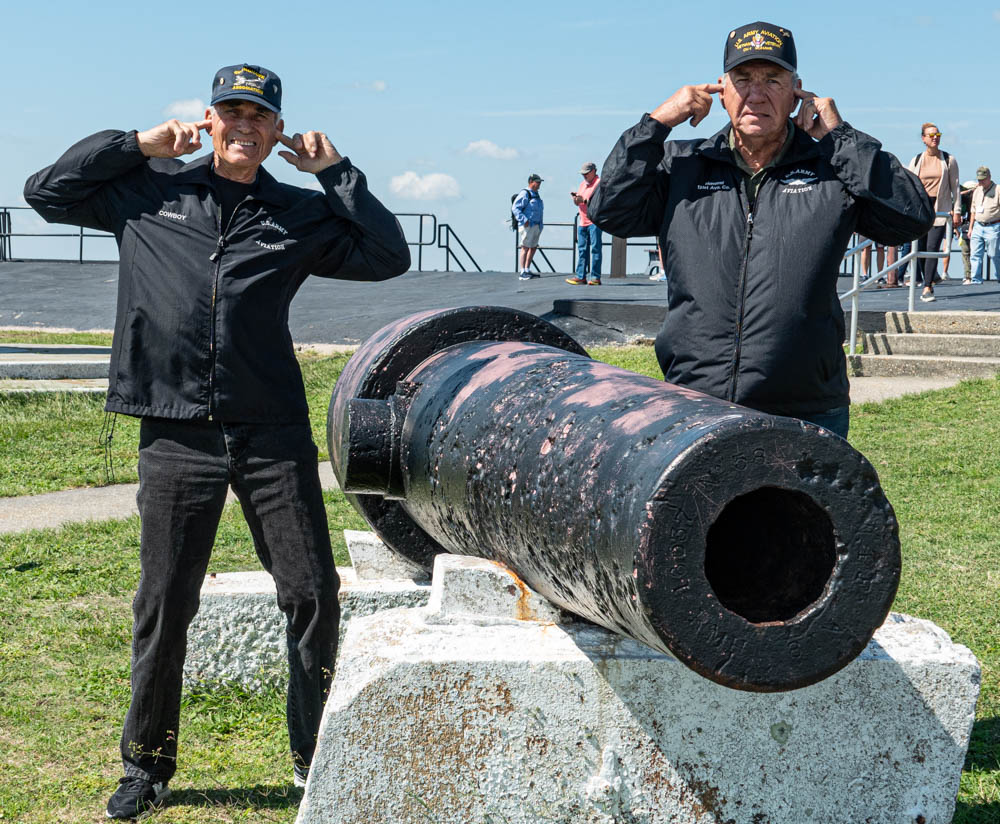 These two jokers were pretending to fire one of the canons!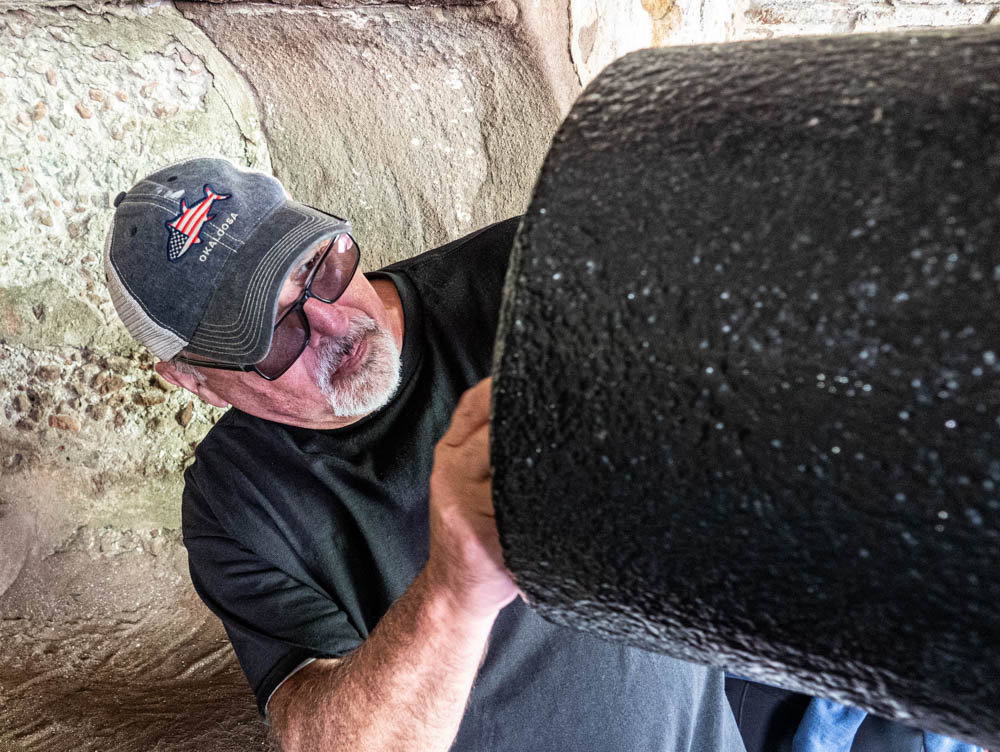 Looking into the business end of one of these formital weapons.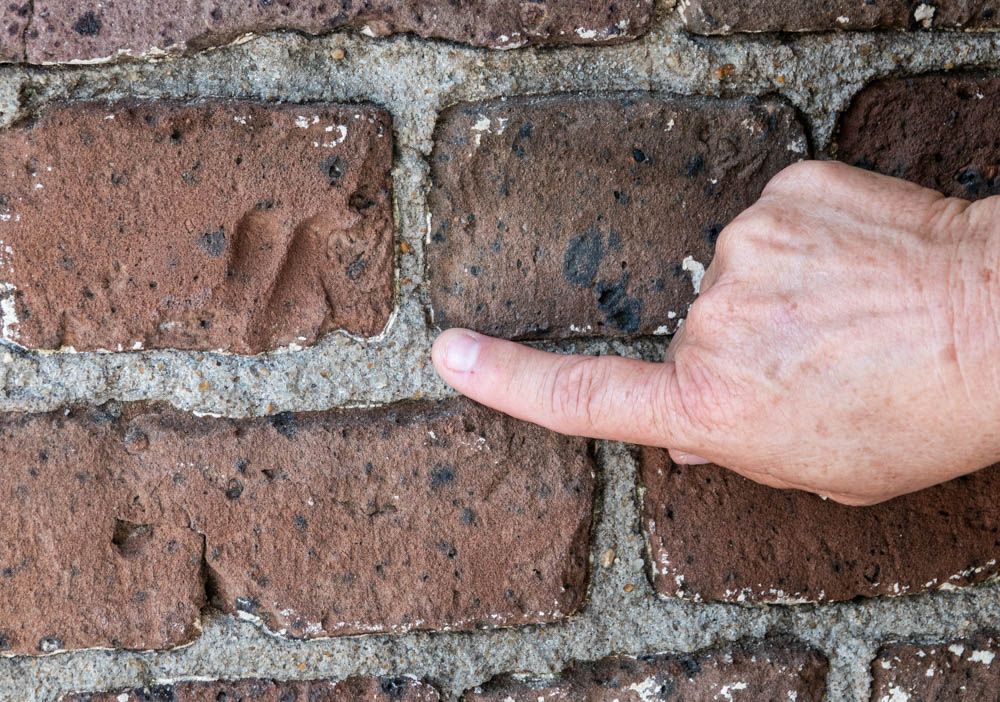 Slaves were used to make bricks abck in the mid-1800s. Finger impressions are still seen in some bricks.

An OV-1 Mohawk Association T shirt was spotted on a dog at the gathering.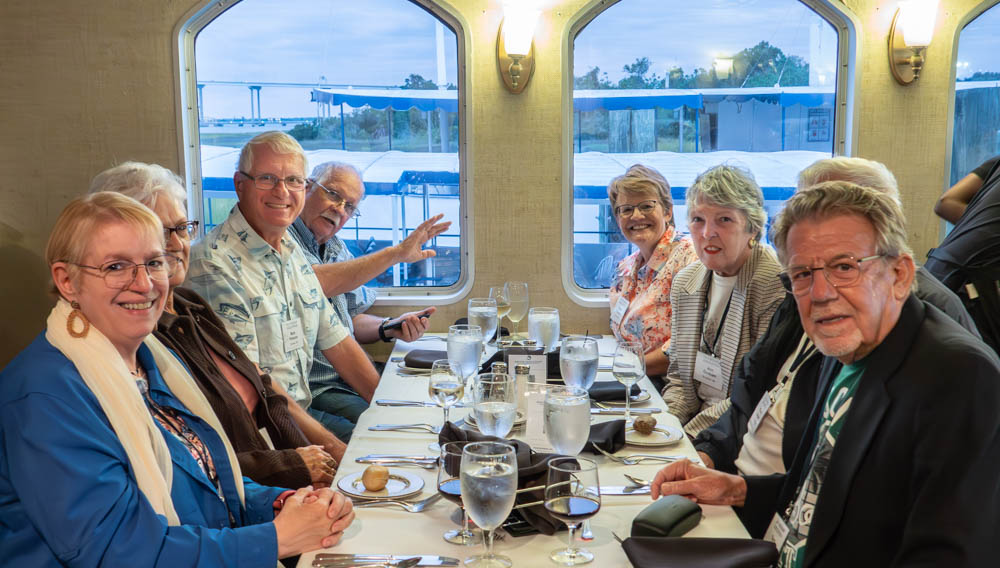 The group was supposed to dine out on the bay that night, but high seas kept them at the dock.
That didn't keep them from dinner with friends.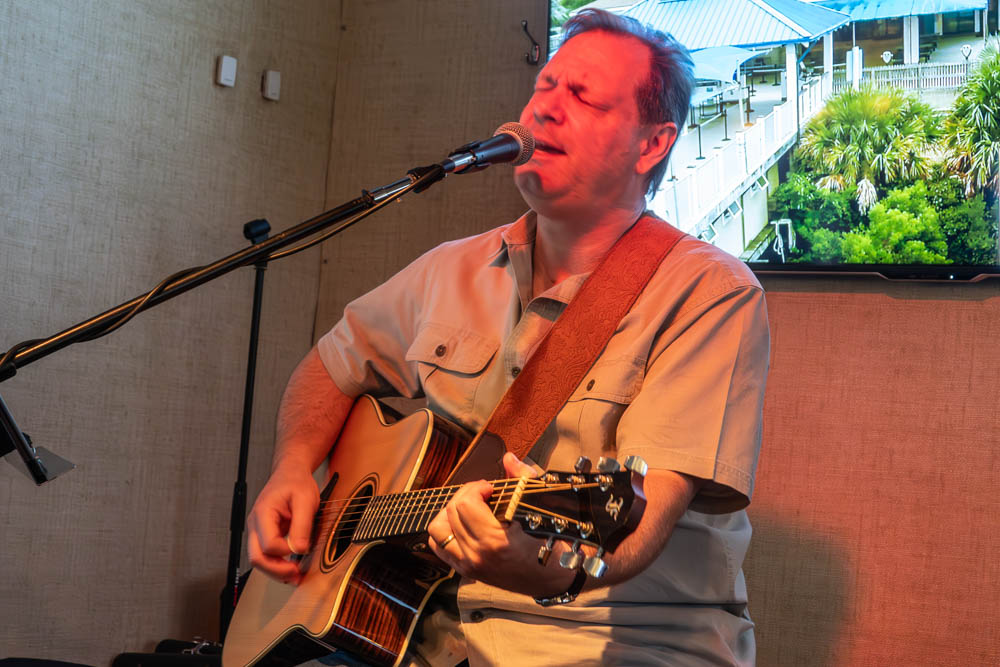 The muic was well done.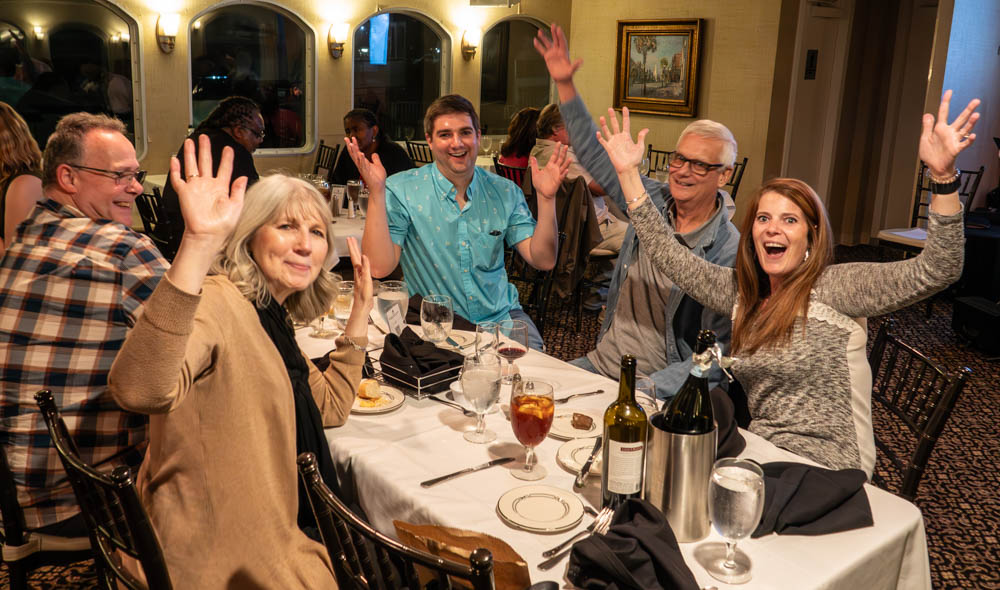 One of the tables went wild when the Sweet Caroline song was played.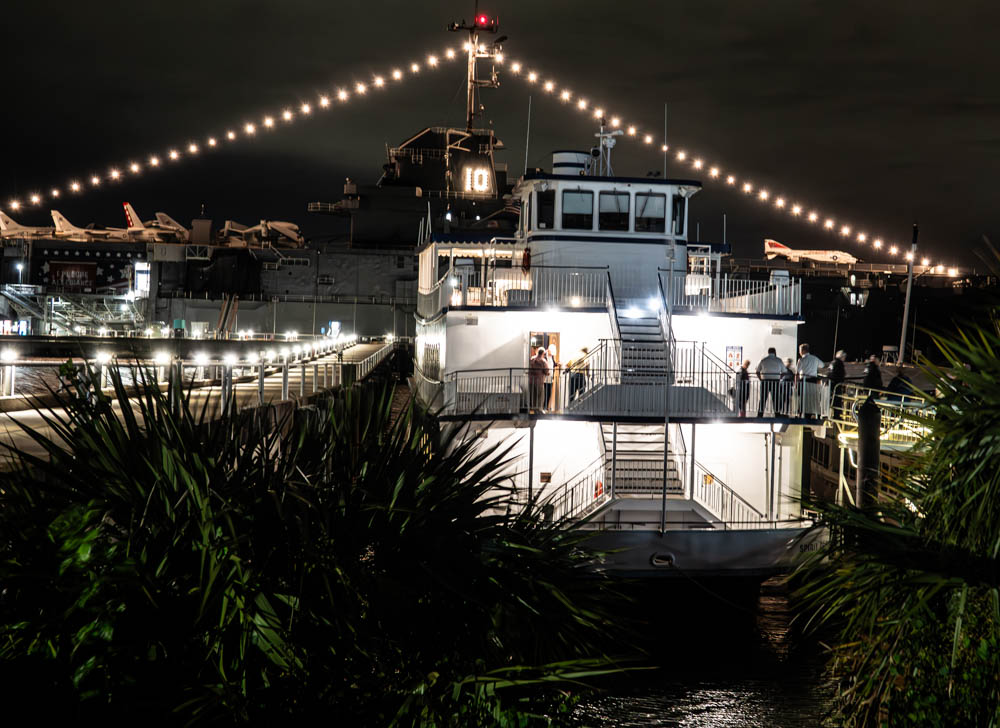 The evening was over all too soon and it was time to head back to the hotel.