__________________________



Friday,
July 28, 2023:
Veterans Day at Airventure in Oshkosh, WI.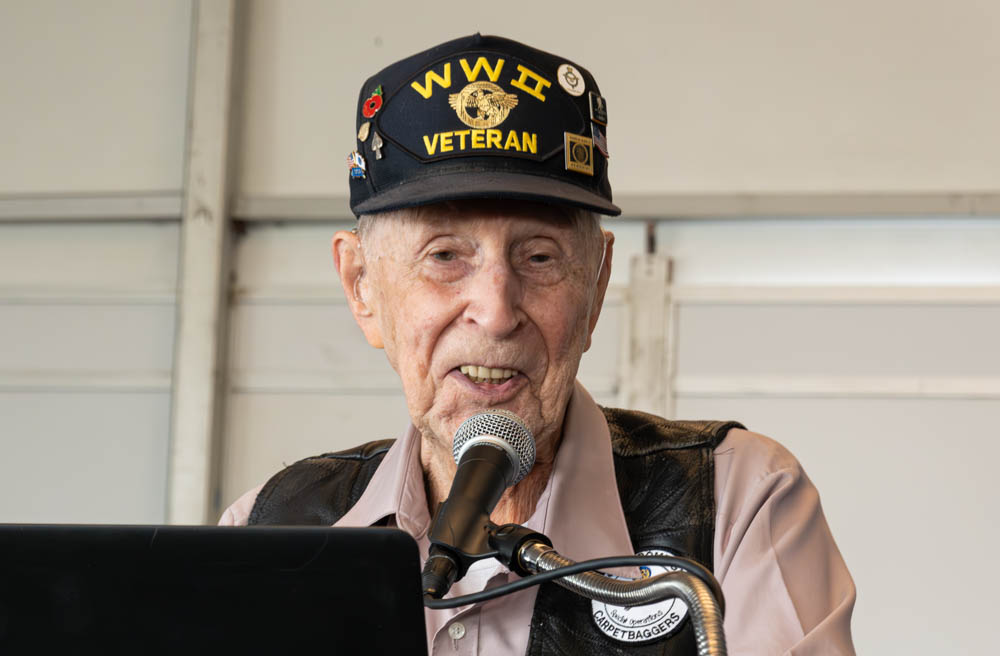 97.5 year old Robert Holmstrom was a U.S. Army Air Corps Staff Sergeant in WWII. He flew as a tail gunner on a
B-24 Liberator bomber over Europe and lived to tell of his adventures at a veteran breakfast in Oshkosh.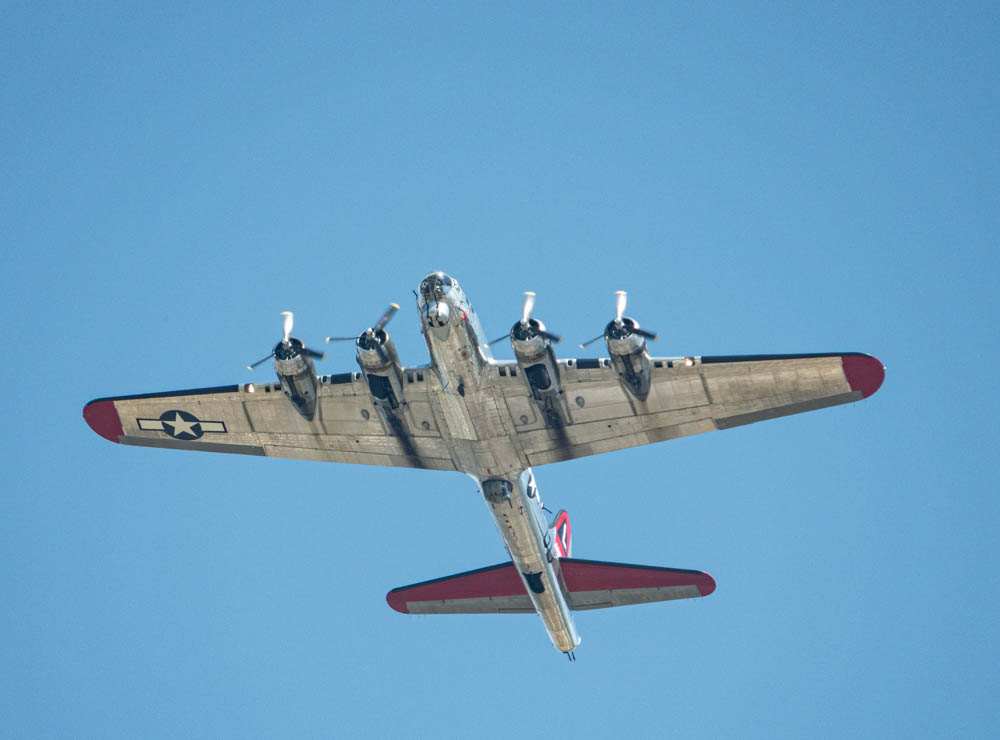 This B-17 is similar to the B-24 that Holmstrom few in during the war.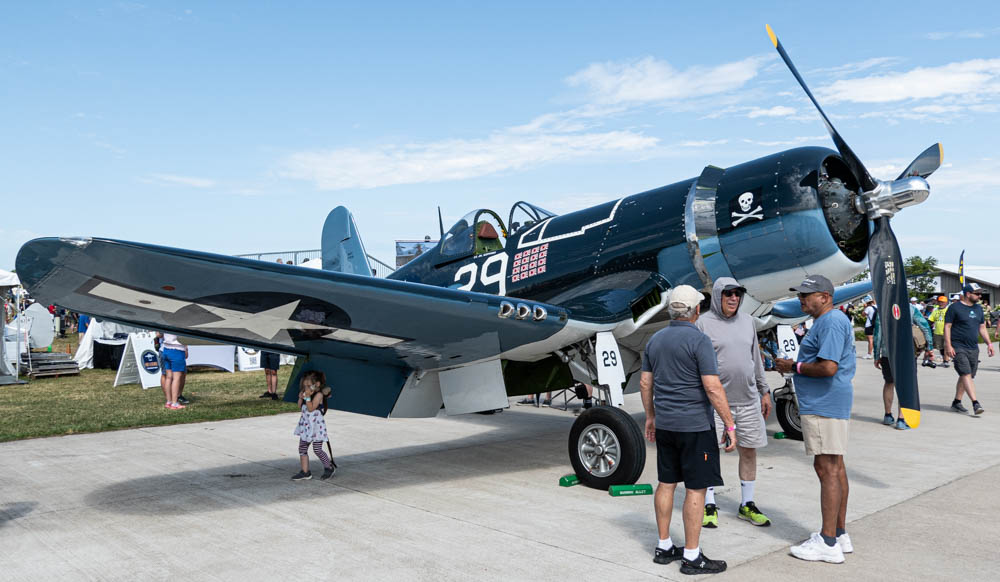 A gull-wing Vaught F4U Corsair is of the type that flew combat in WWII.


A North American Aviation B-25 Mitchell medium bomber converted to be an attack plane with twelve maching guns.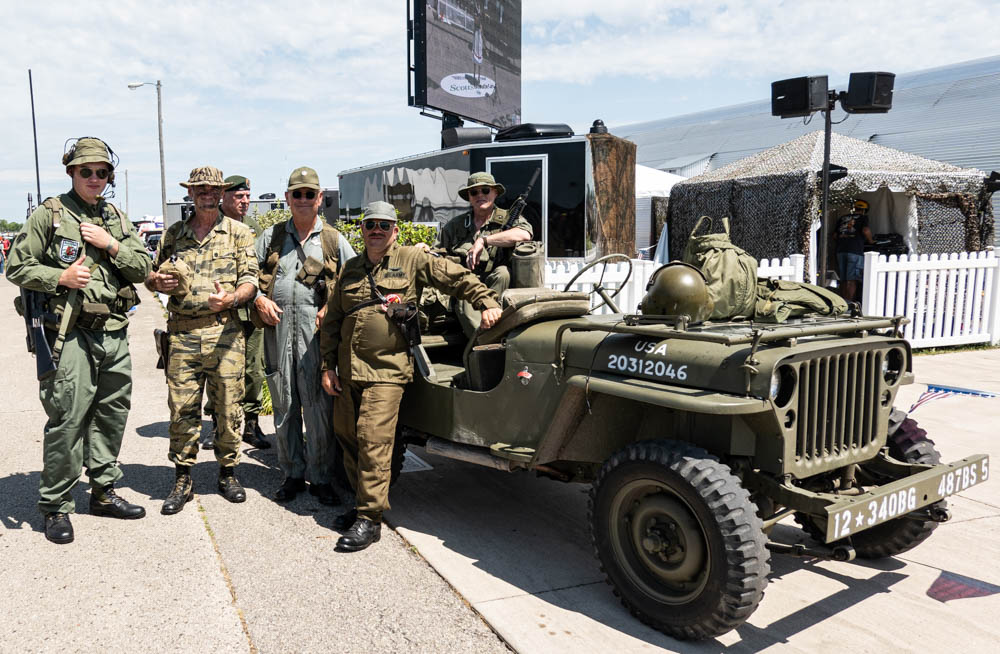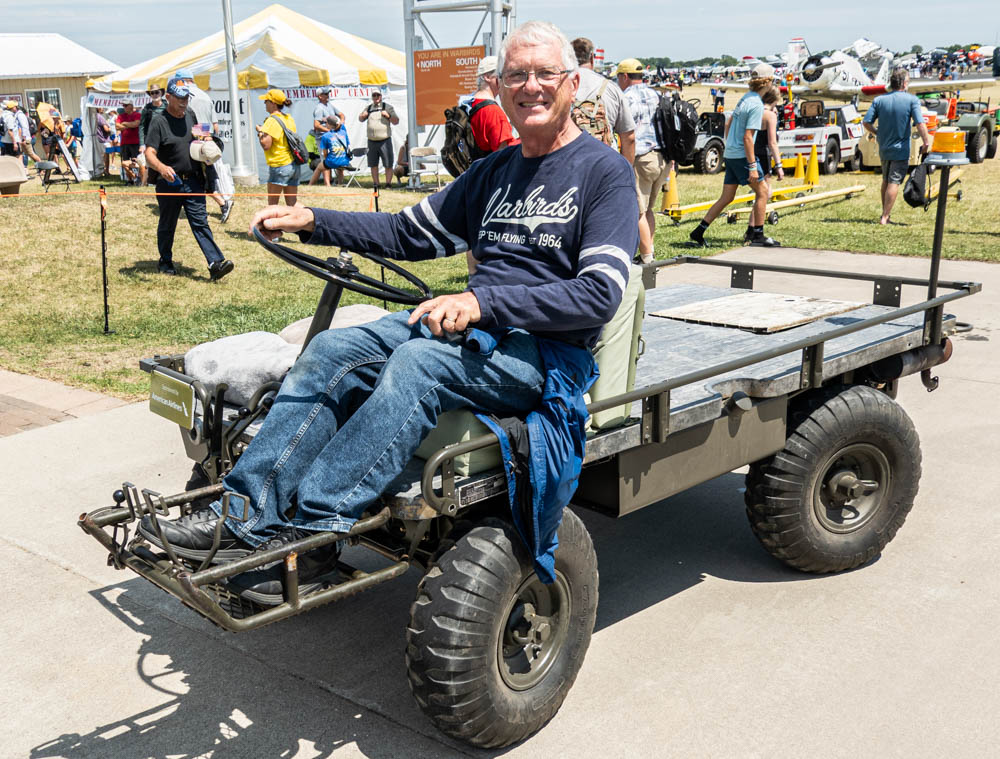 Mark is seen here on an Army Mule, of the type he used in Vietnam.
It is an early version of a four-wheeler. The Mule had steerable front and back tires.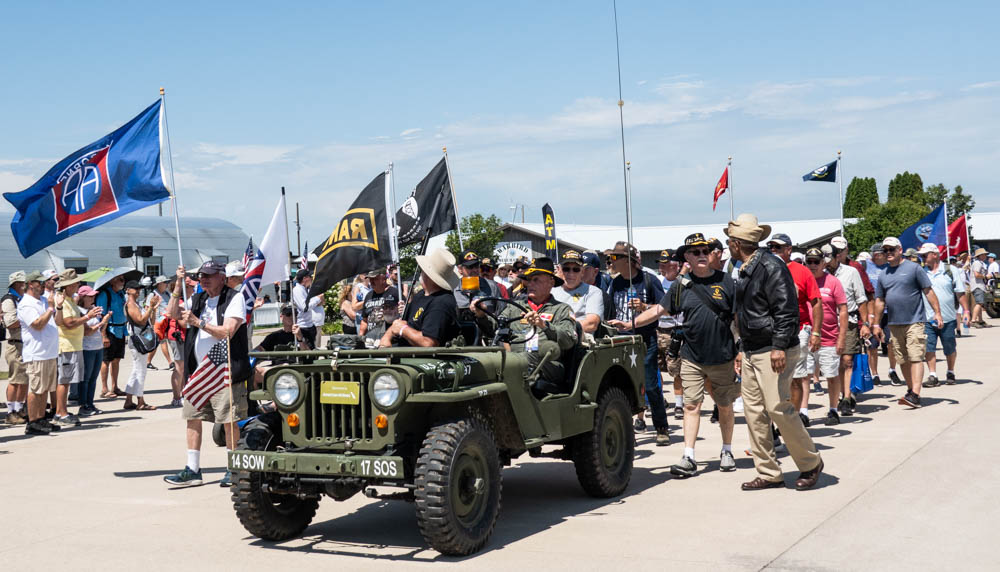 Then the veteran parade began.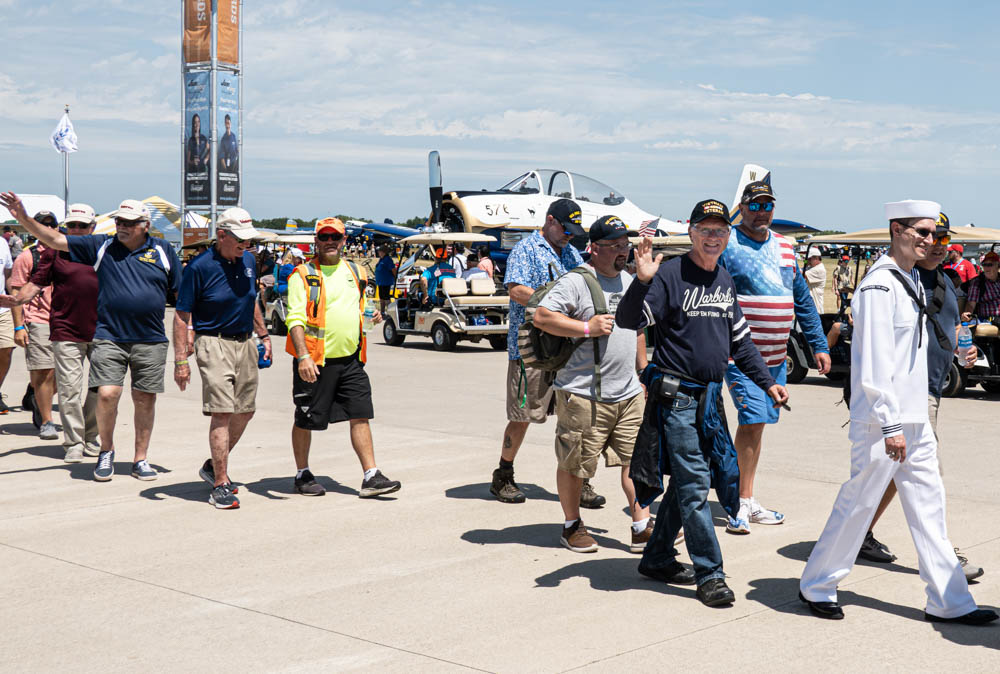 Mark was one of the many honored that day.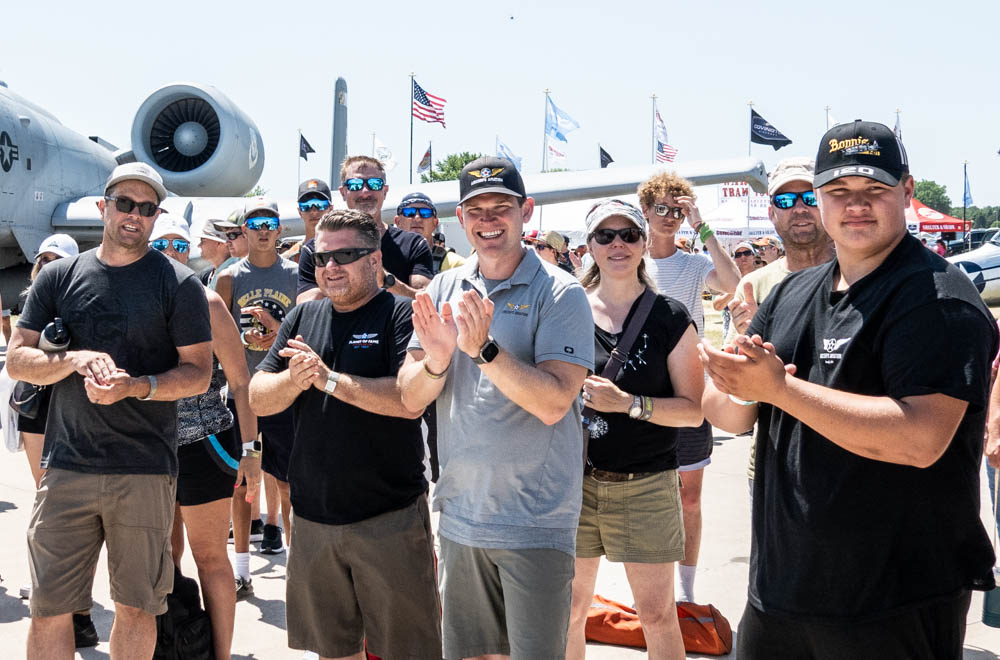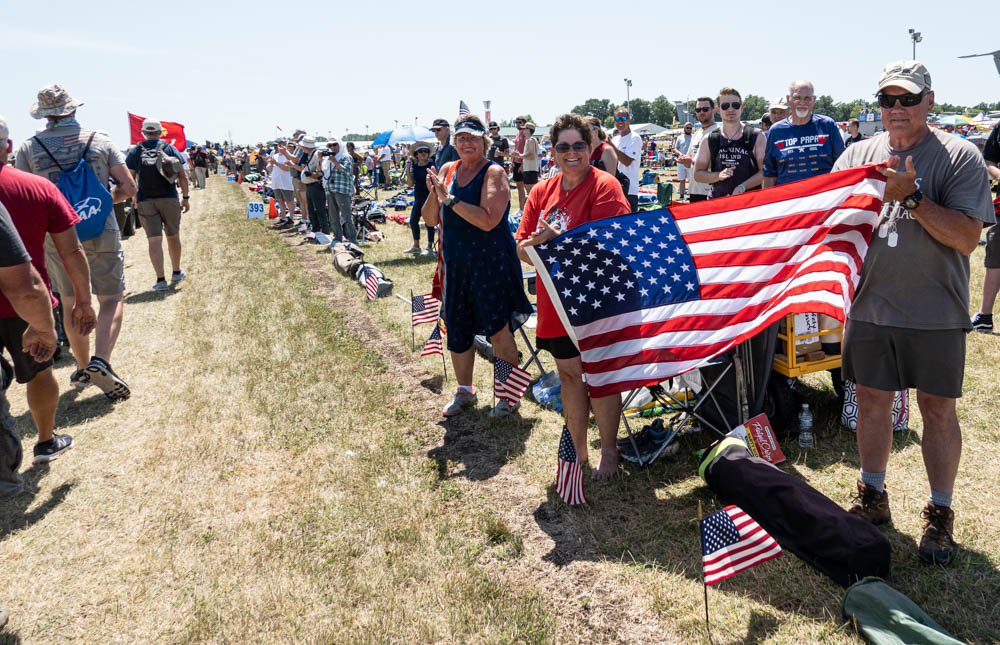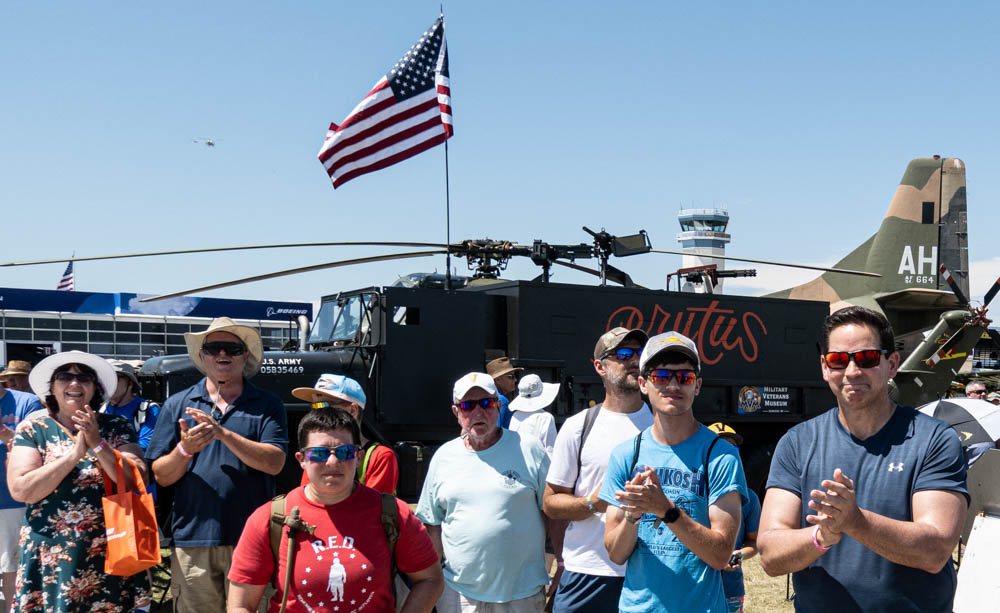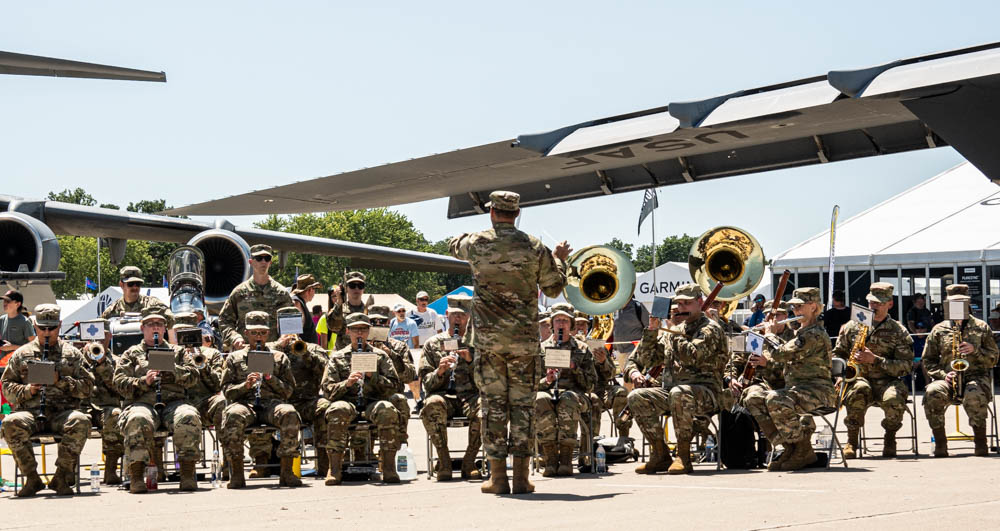 A military band played at the end of the parade.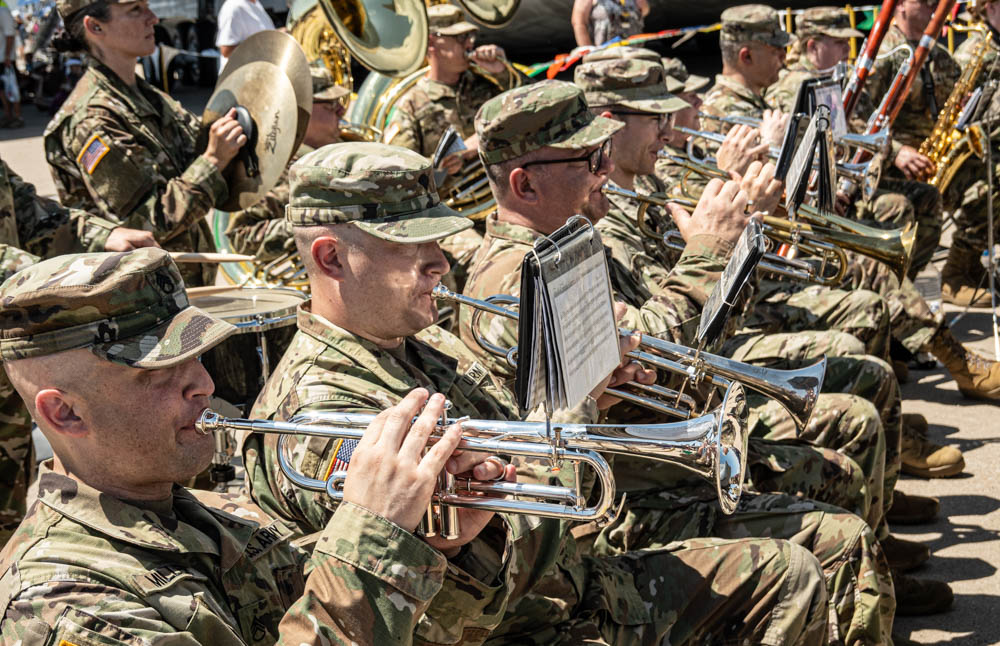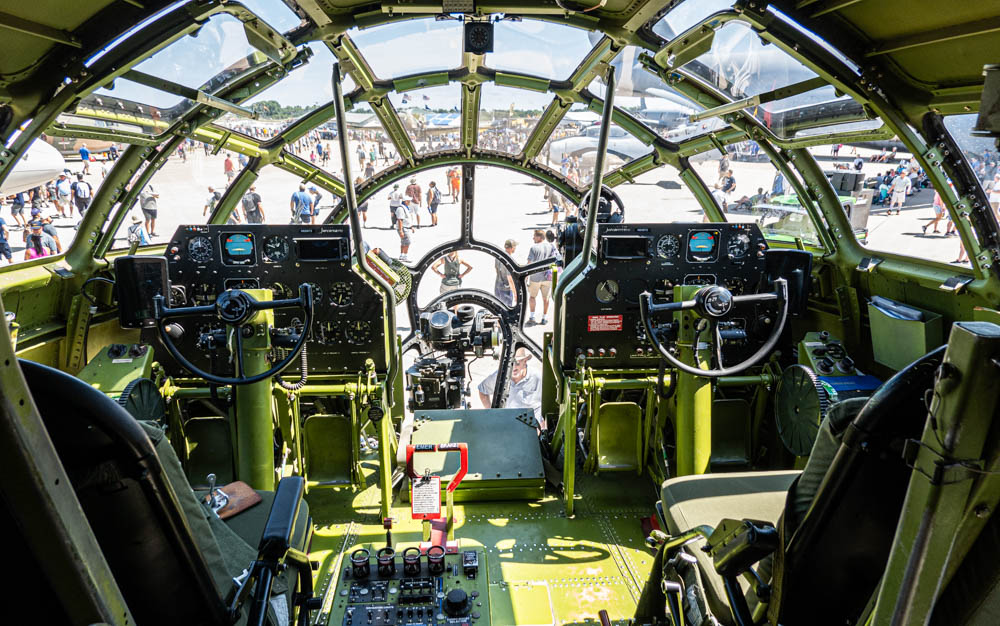 The cockpit of a WWII B-29 Bomber, of the type that dropped atomic bombs on Heroshima and Nagasaki, Japan.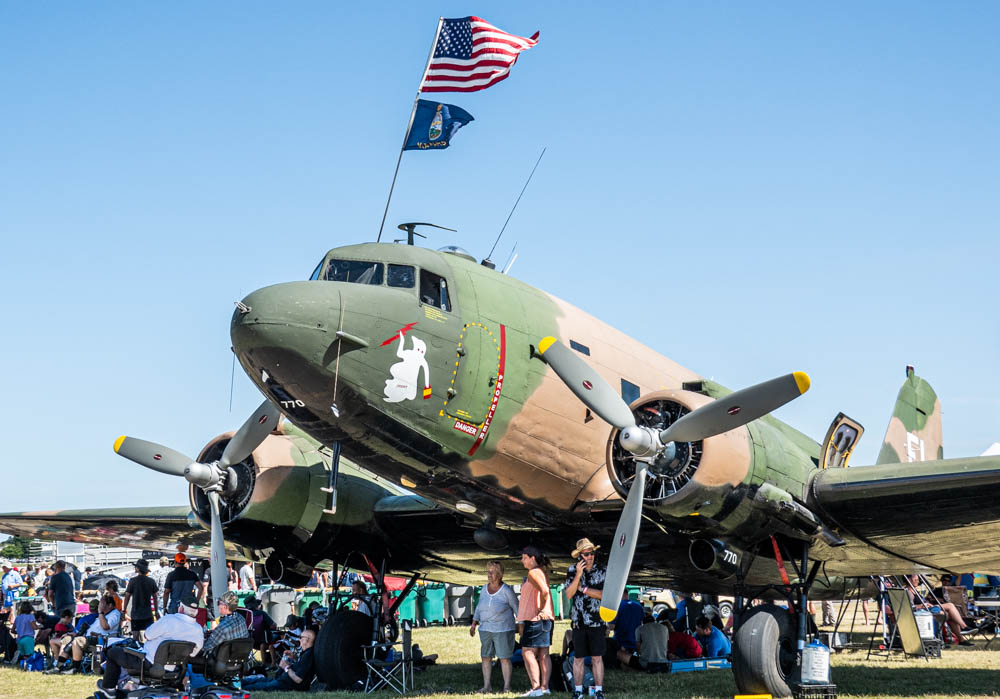 This Douglas AC-47 gunship was named Spooky because it was used to rake the ground with gunfire where the enemy was in Vietnam.
---
---
page last edited 08/10/2023