__________________________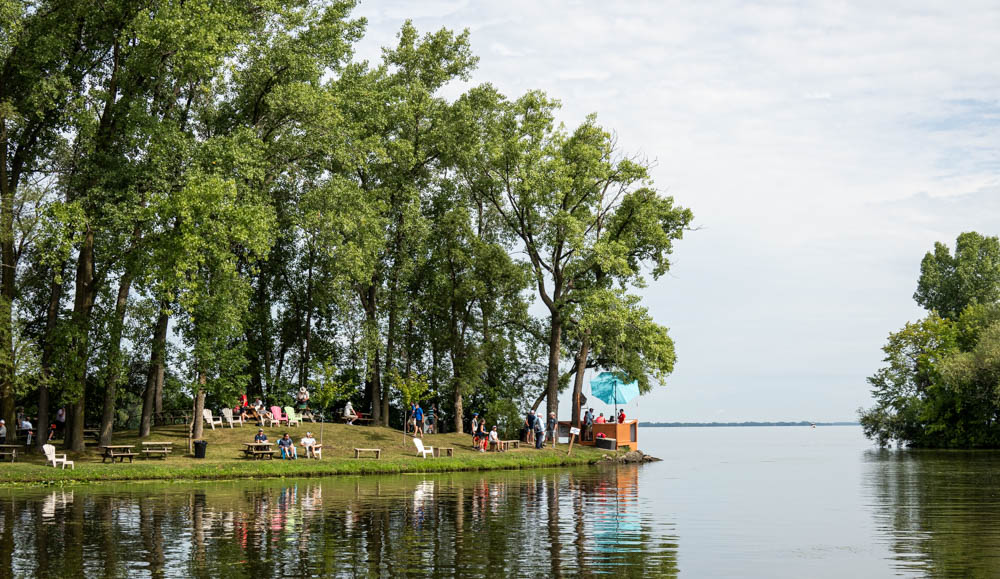 Thursday, July 27,
2023:
About five miles east of the Oshkosh Airport, you will find the Oshkosh Seaplane Base.
It is in an inlet from Lake Winnebago.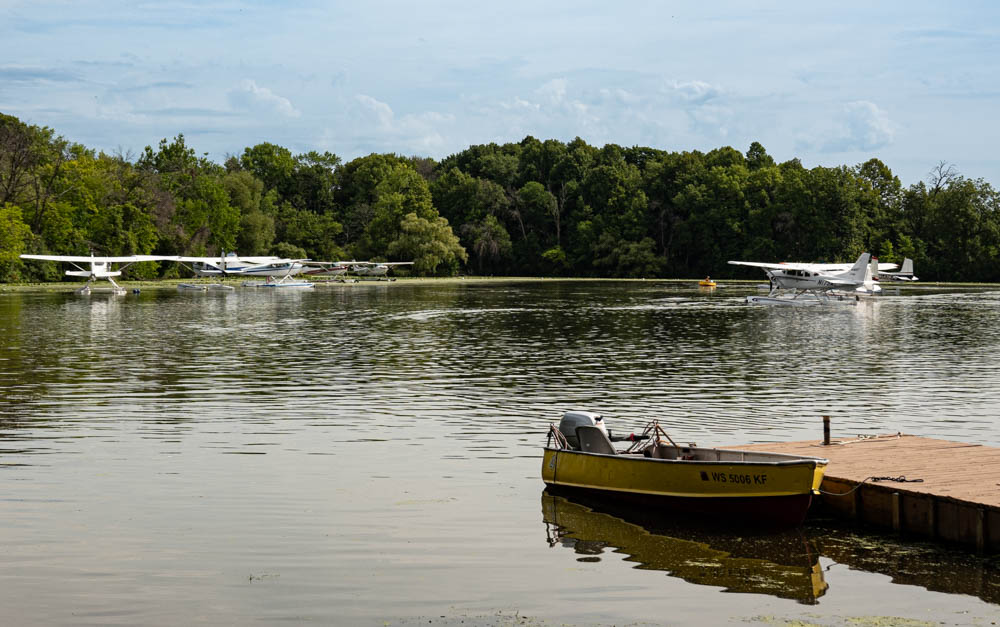 it is sometimes called Shangri-La because of its peaceful landscape.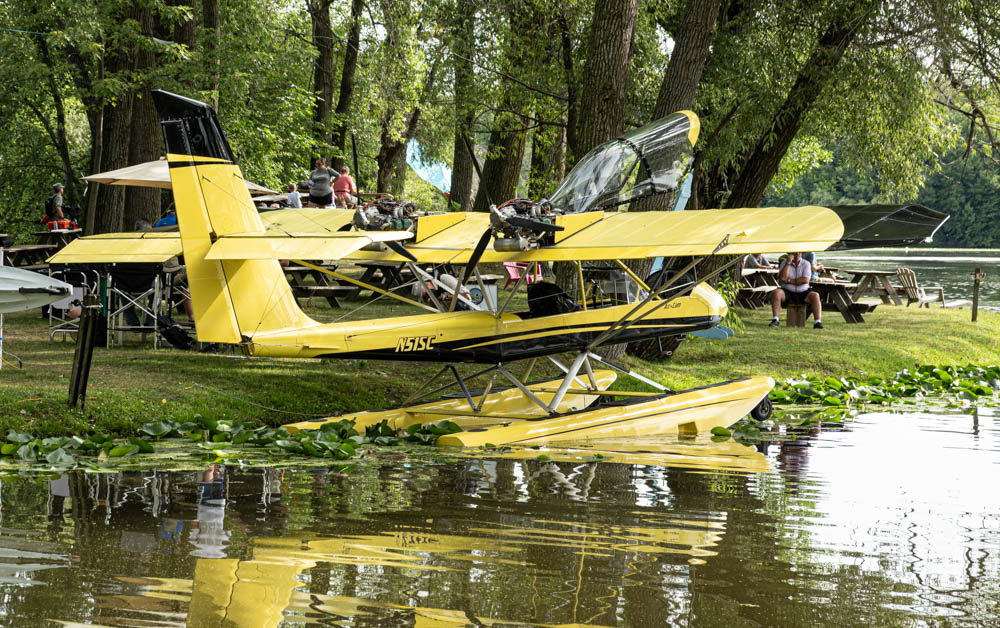 Planes lazily sit along the calm water.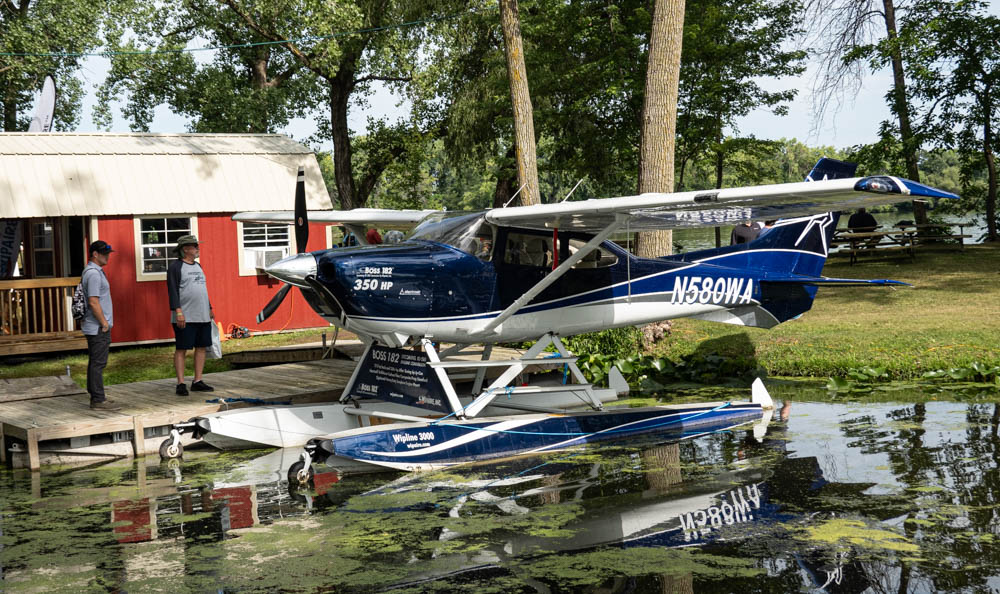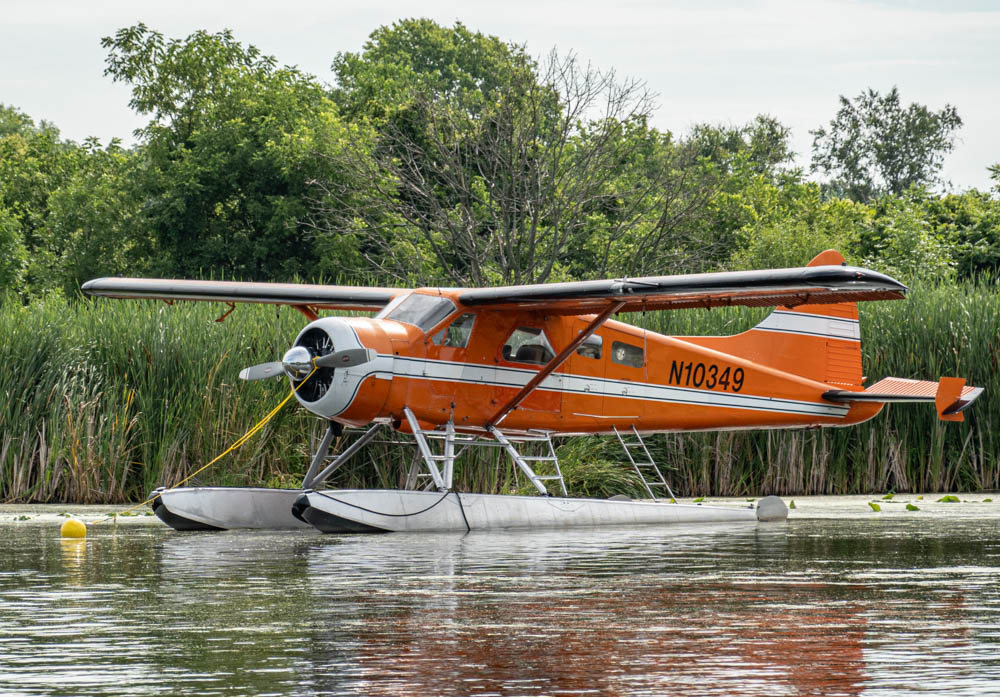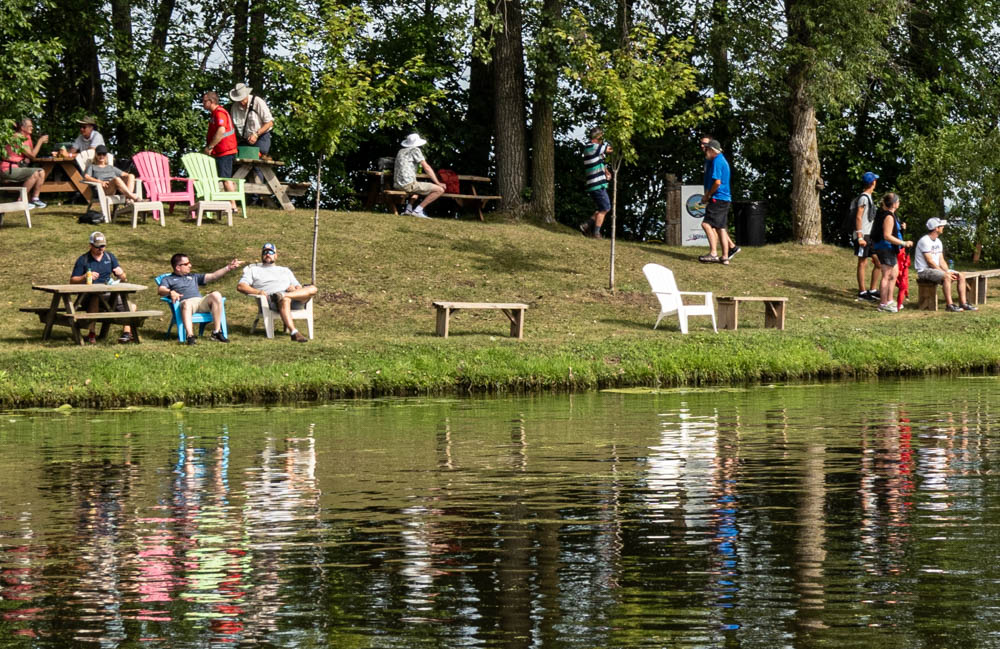 It is a laid-back place where not much happens.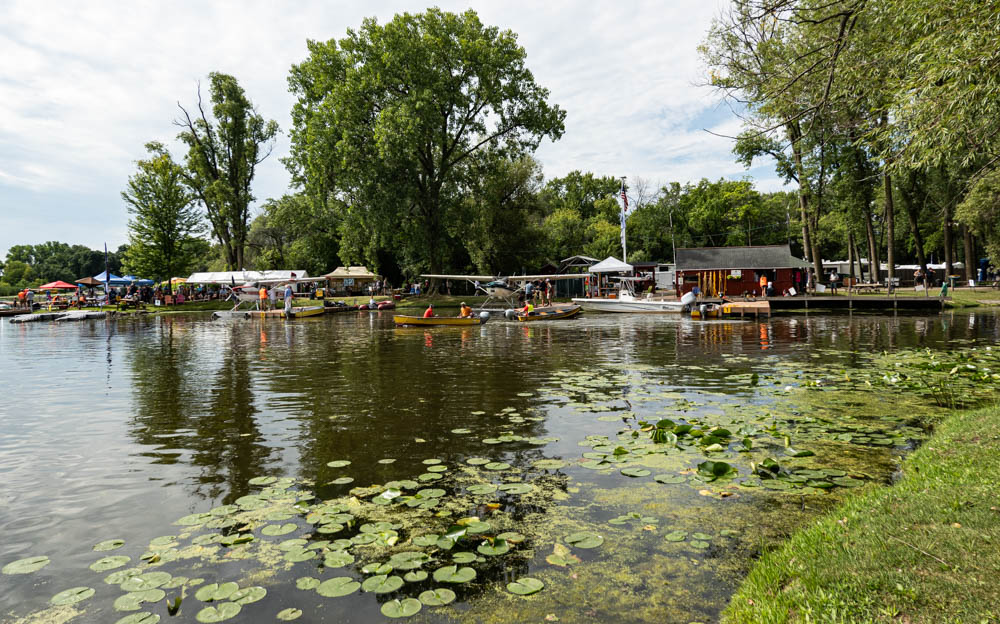 Yes, Shangri-La is the right name for this place.
---
---
page last edited 08/10/2023