__________________________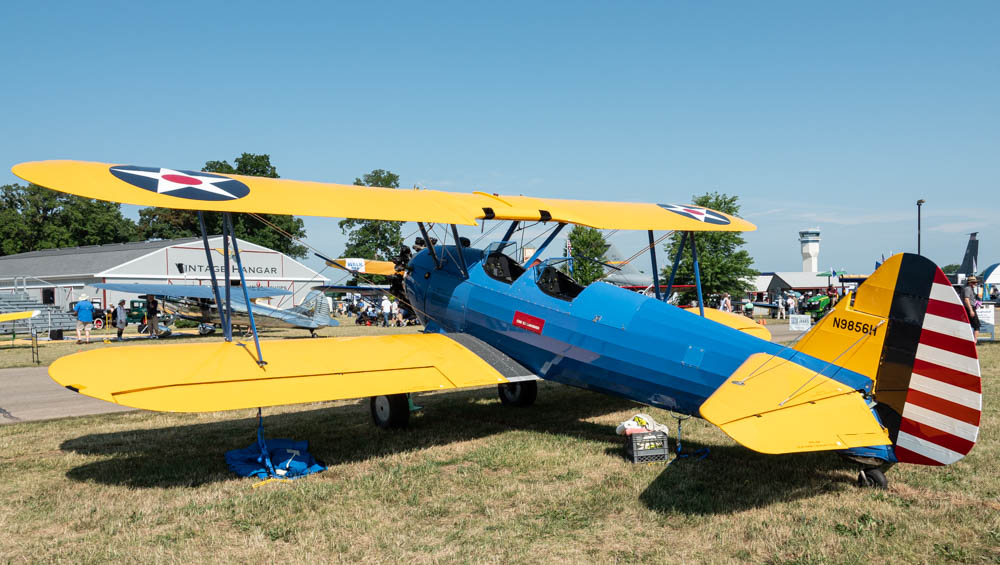 Thursday,
July 27, 2023:
A beautifully restored 1930s U.S. Army Aircorps trainer biplane.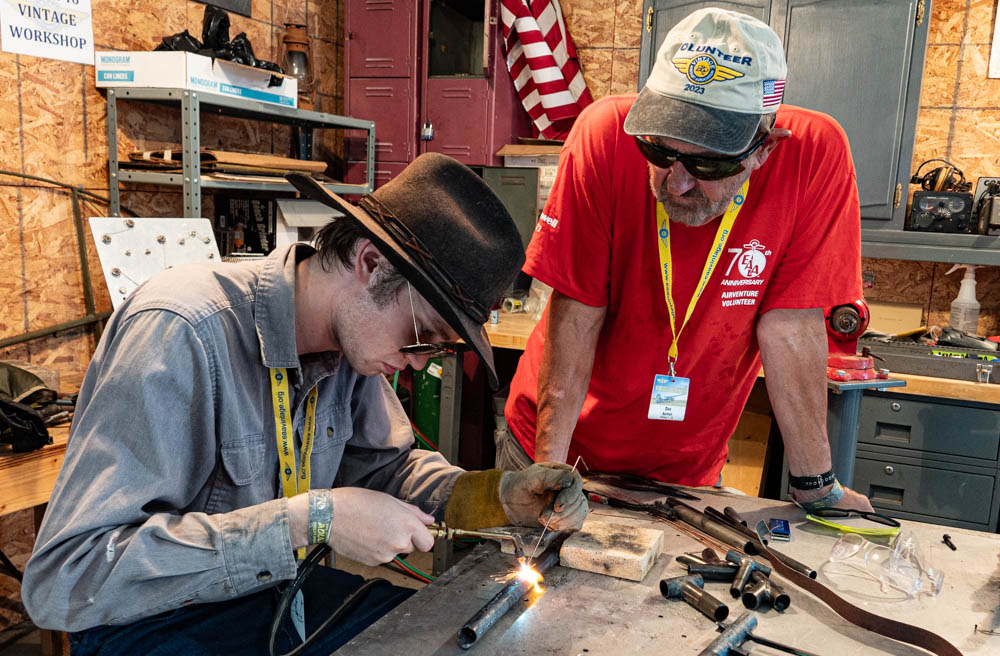 The show has a lot of workshops for learning.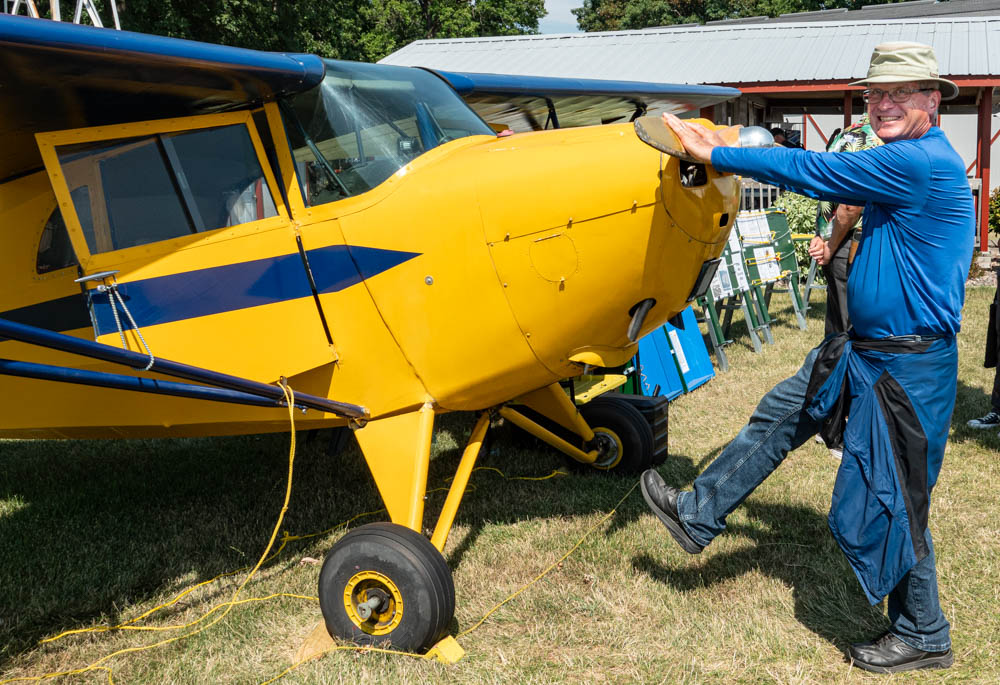 Mark learned how to properly hand-prop an airplane engine that does not have a starter motor.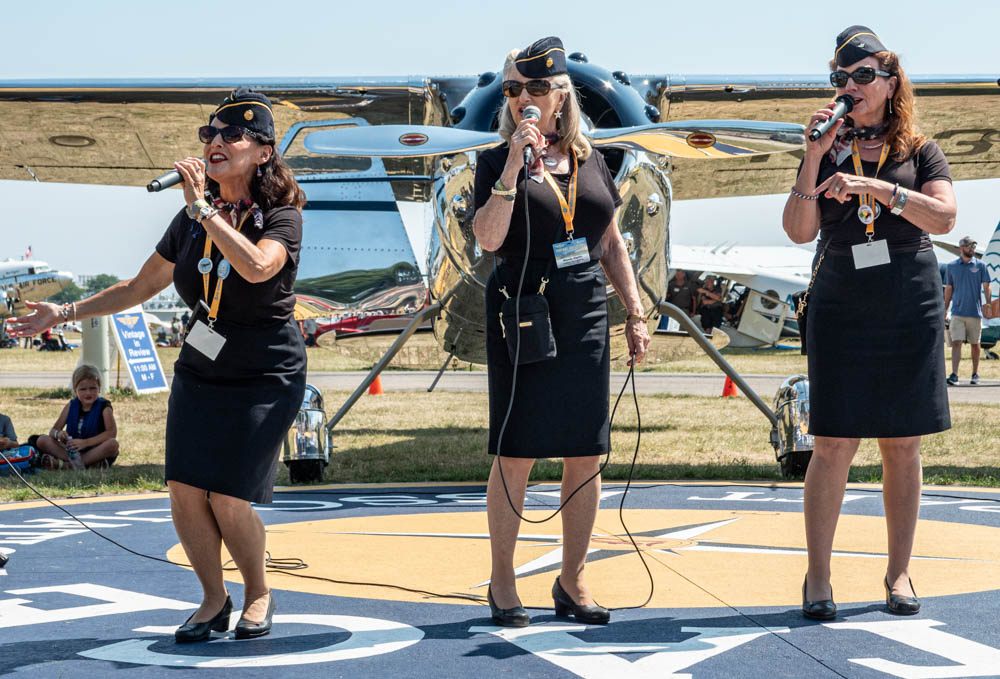 The Ladies for Liberty were there with this singing act that was much like the Anderews Sisters in WWII.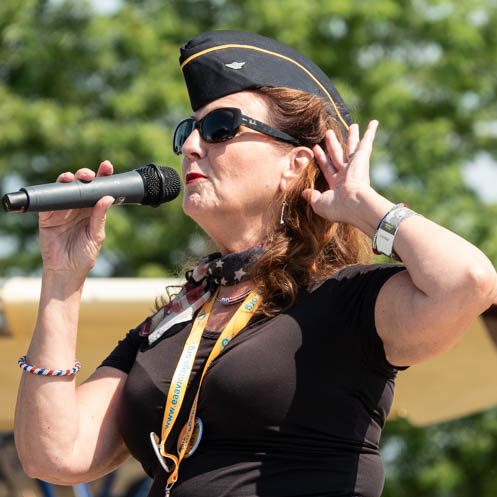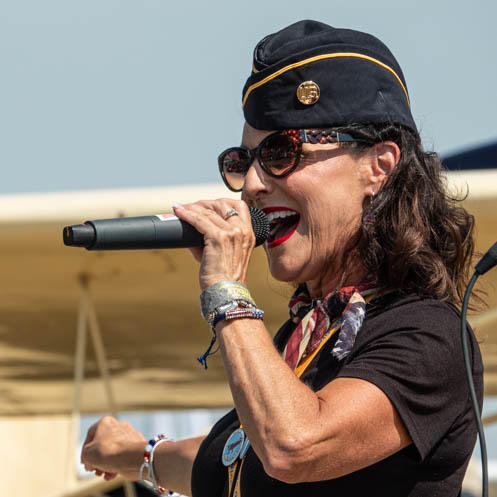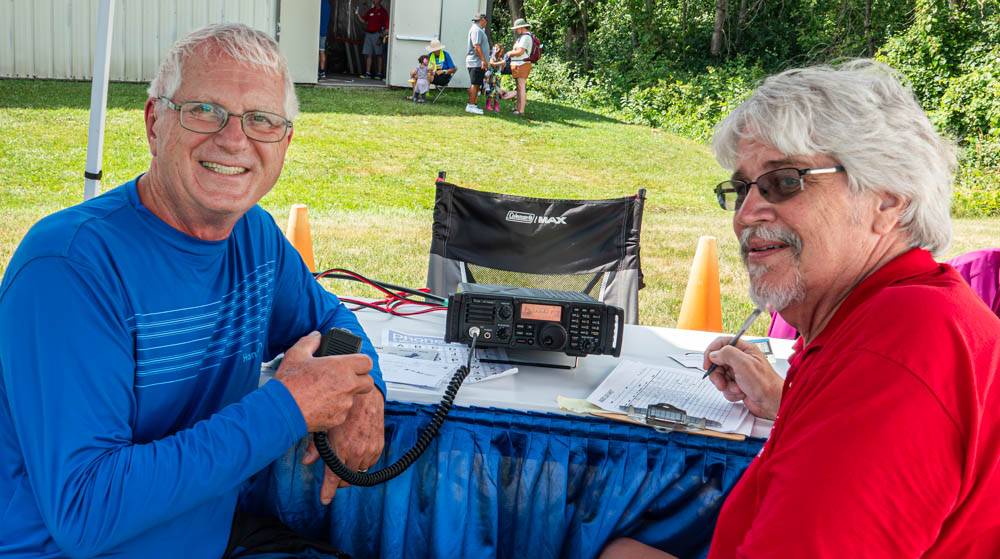 Then Mark operated the W9ZL amateur radio special event station making contacts to the east coast and Texas.
Doing the logging was John Oldenberg AB9AH.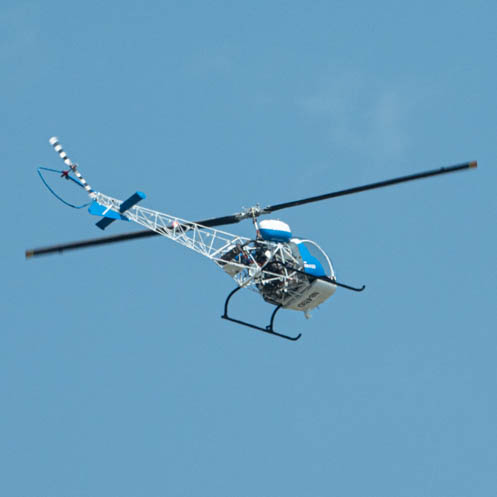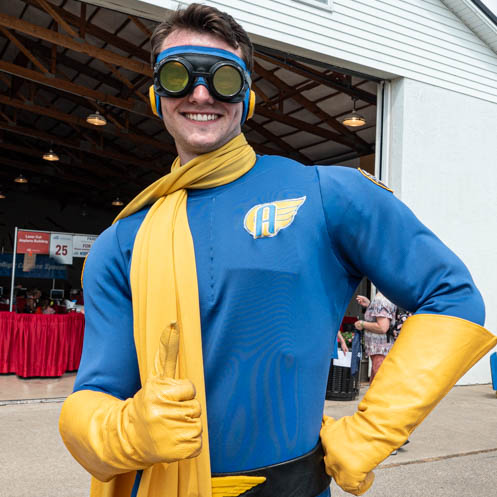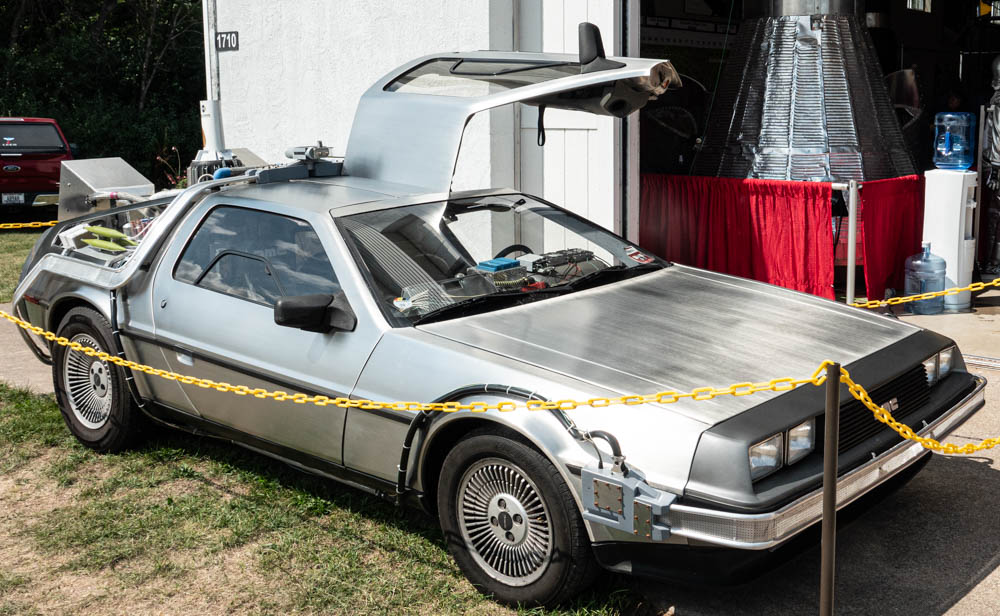 ---
---
page last edited 08/07/2023