__________________________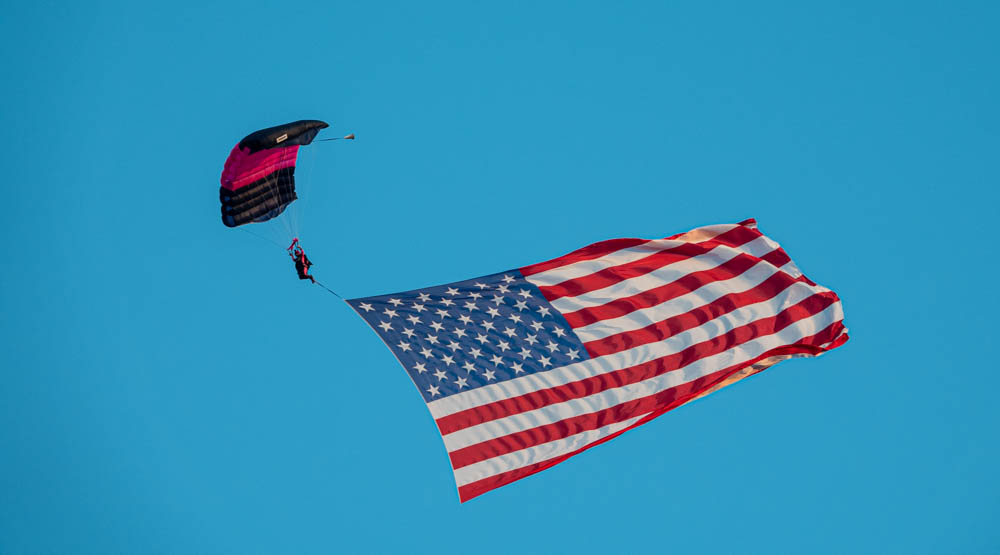 Wednesday, July 26,
2023:
The evening airshow at Airventure started with the National Anthem and a flag coming down from the sky.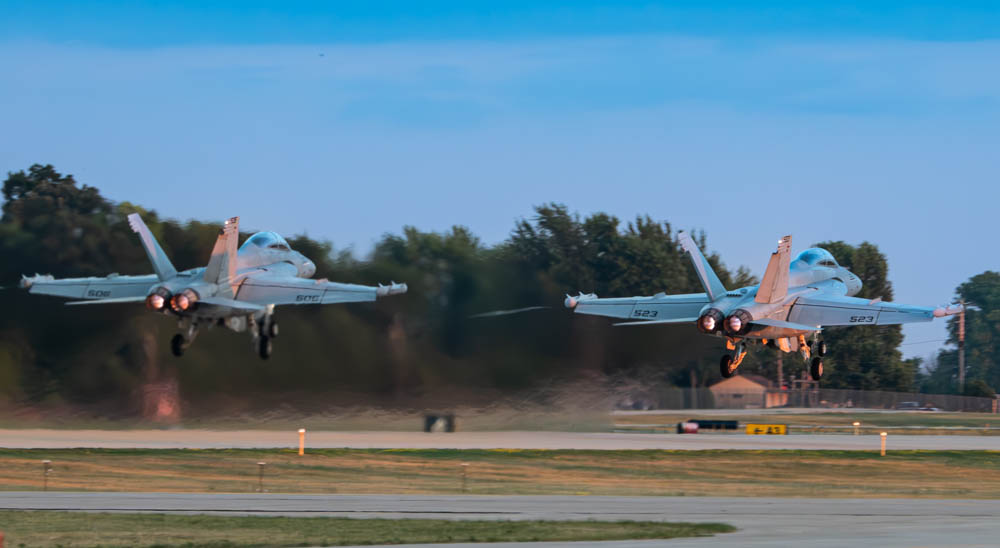 Then jets took off.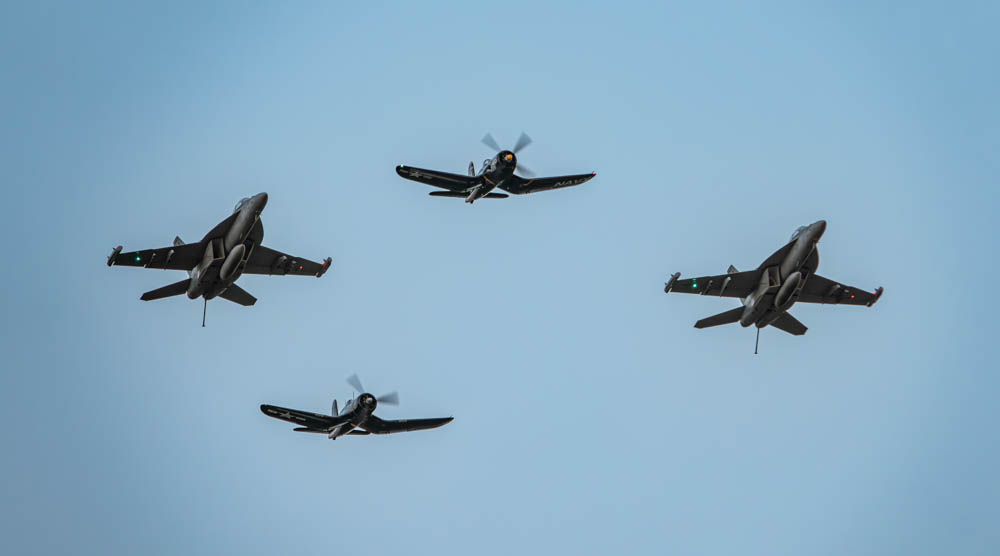 There was a "heritage" flyby of WWII planes and current jets.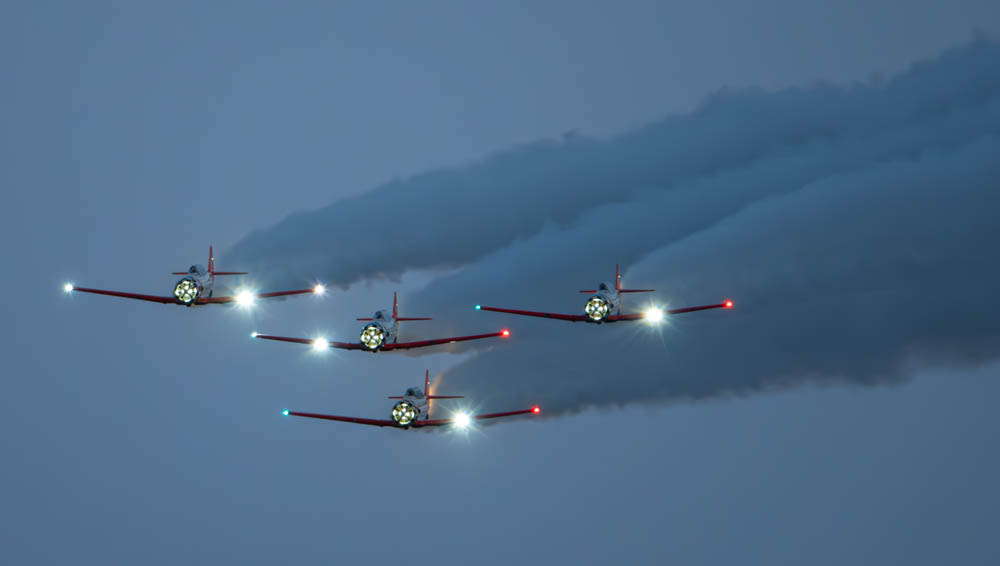 Then the performers started.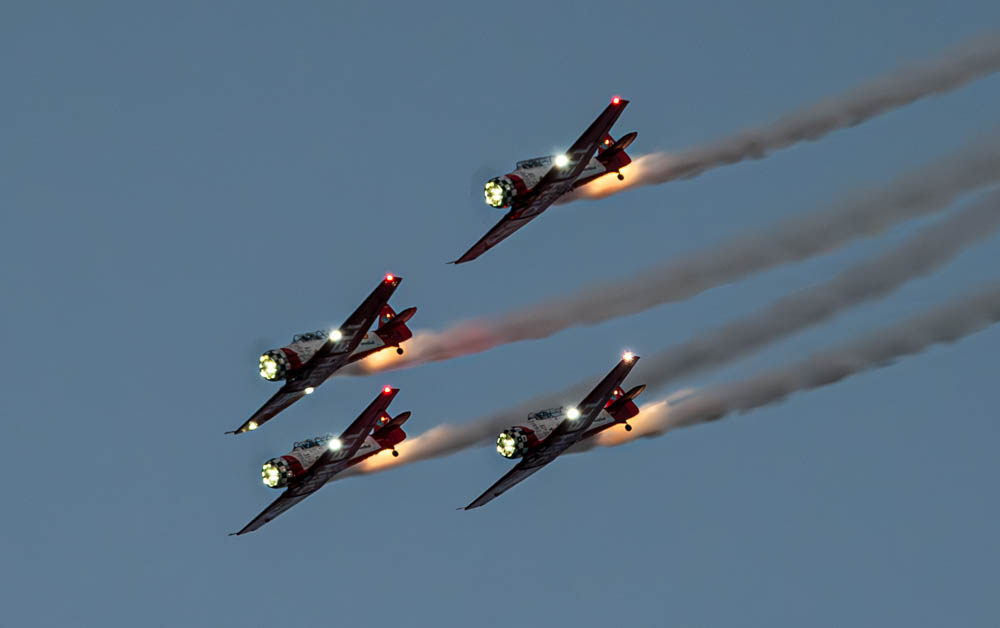 Flying in formation is extremely difficult and can be dangerous, especially at night.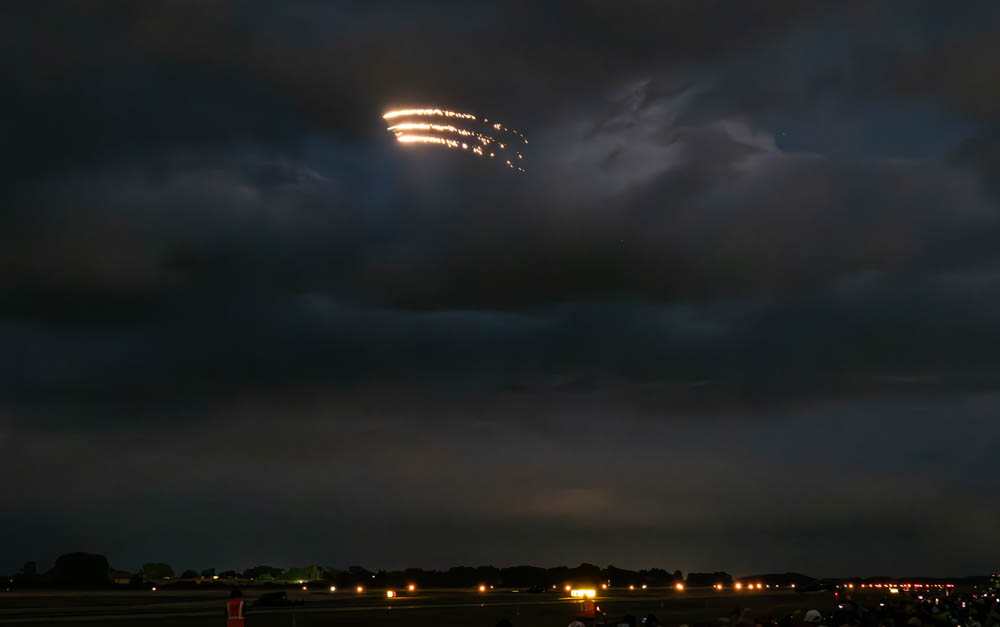 Performing just in front of the crowd.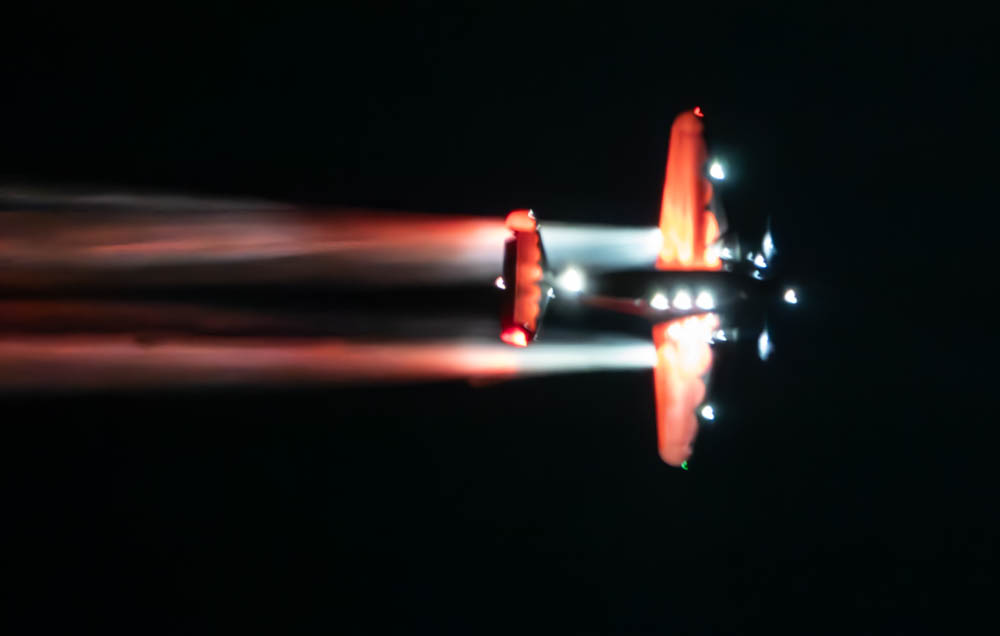 Don't try this at home!

One plane had fireworks on board.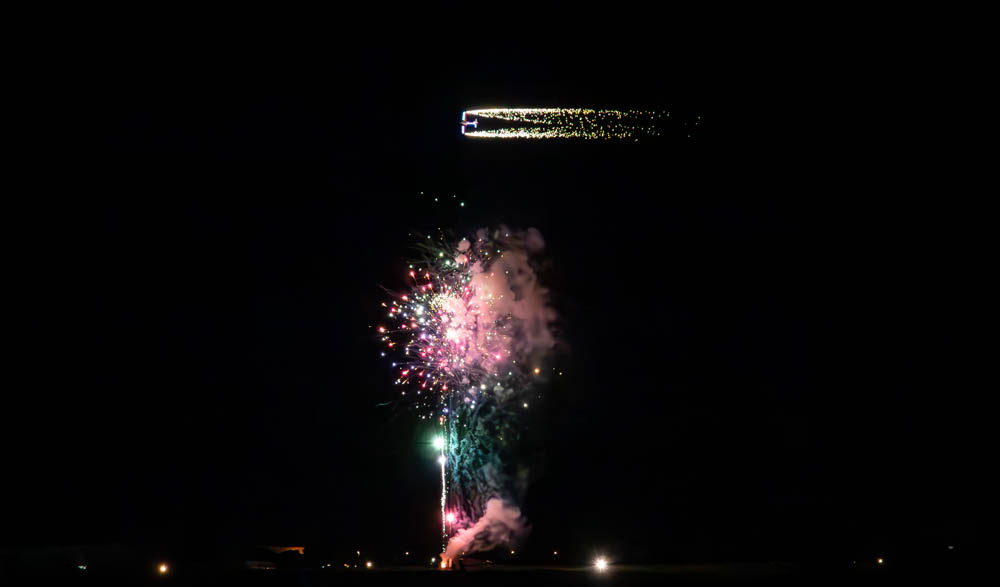 Then the ground fireworks began.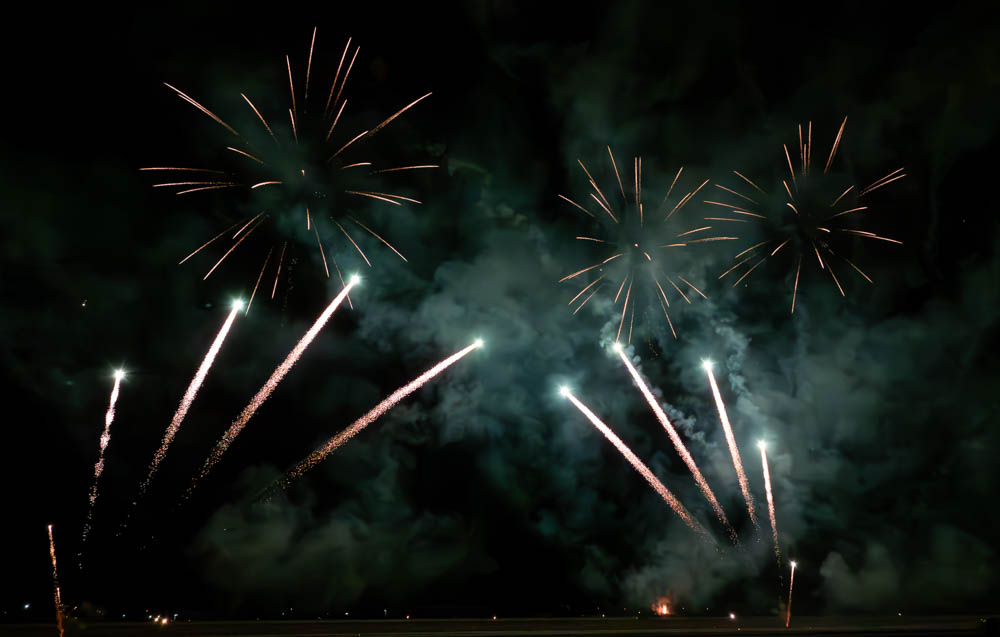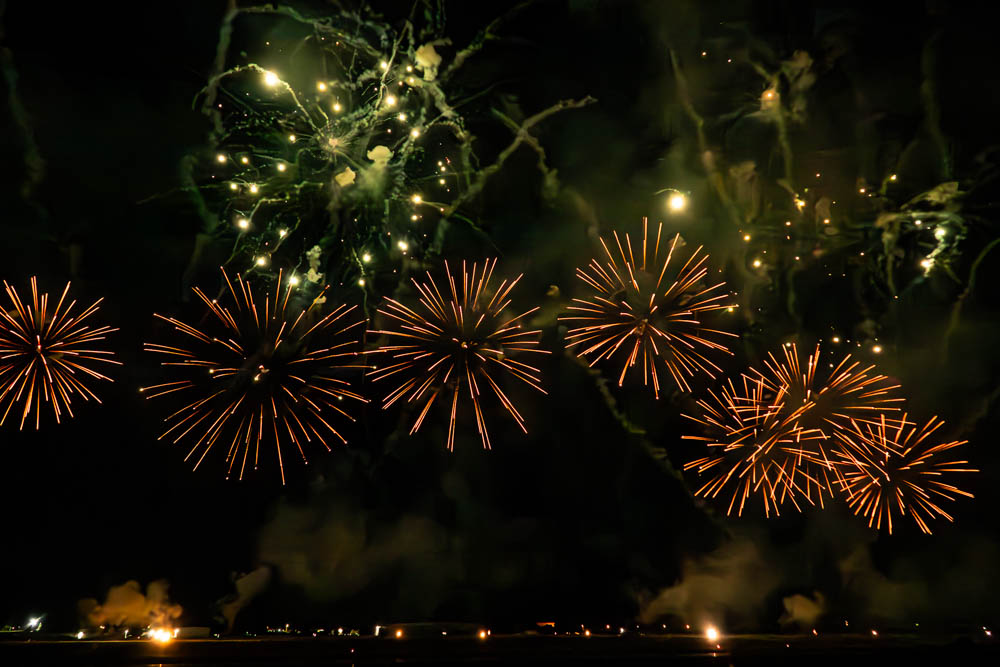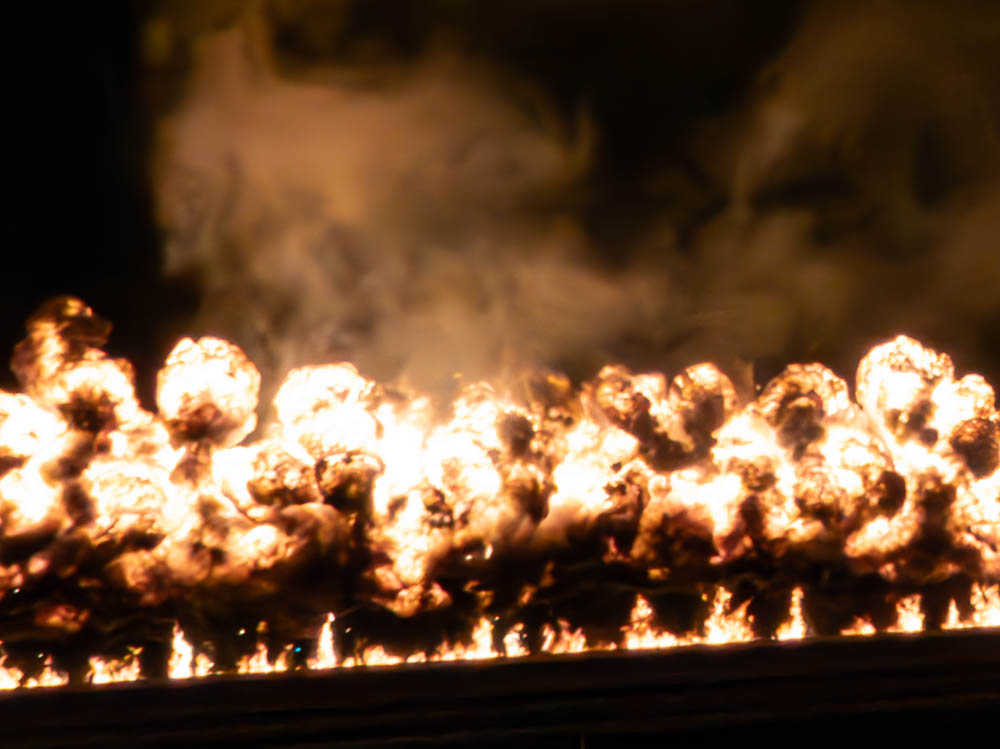 The finale was a large explosion along the runway.
---
---
page last edited 08/07/2023