__________________________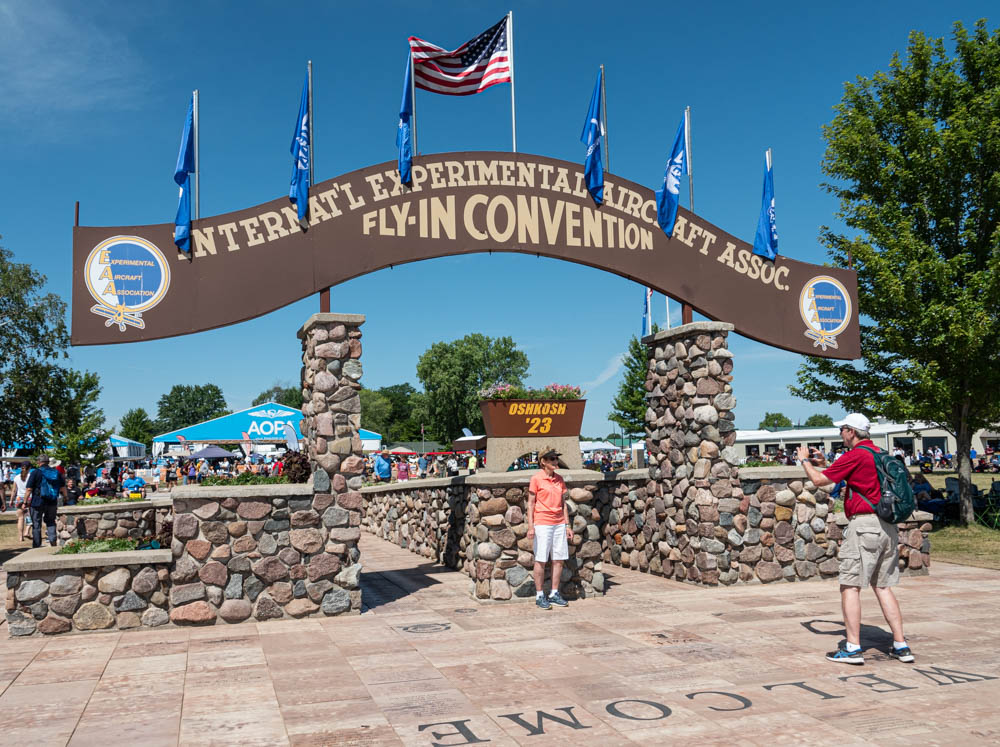 Wednesday,
July 26, 2023:
Oshkosh Airventure drew a reported 677,000 people during the one-week annual event.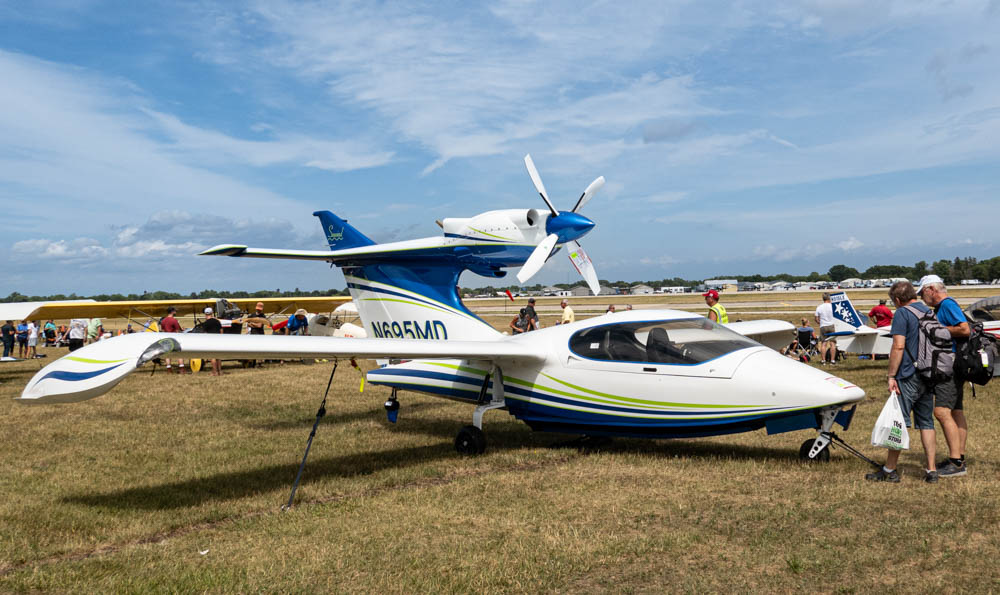 Some 10,000 aircraft, of all types, were at the show.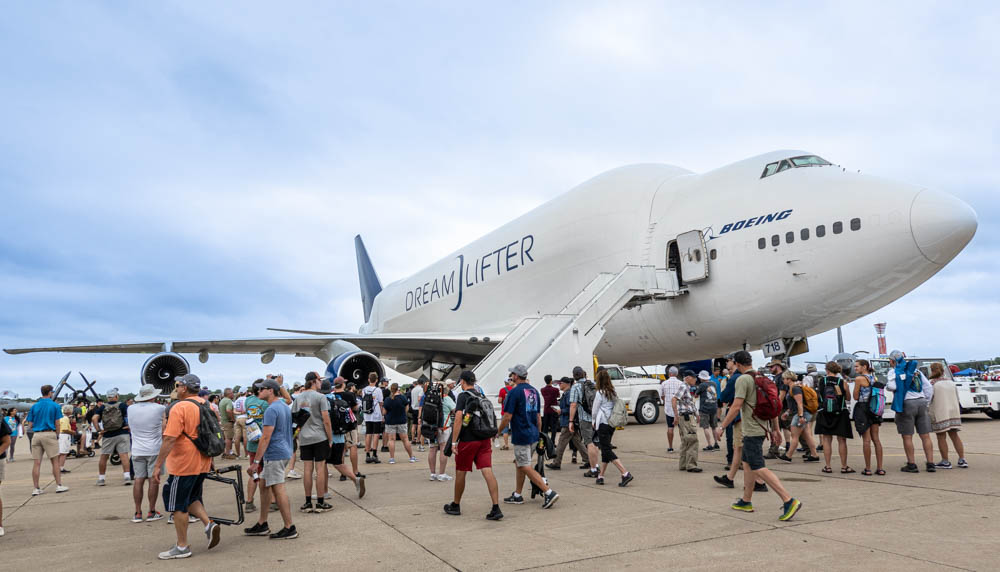 Boeing was well represened.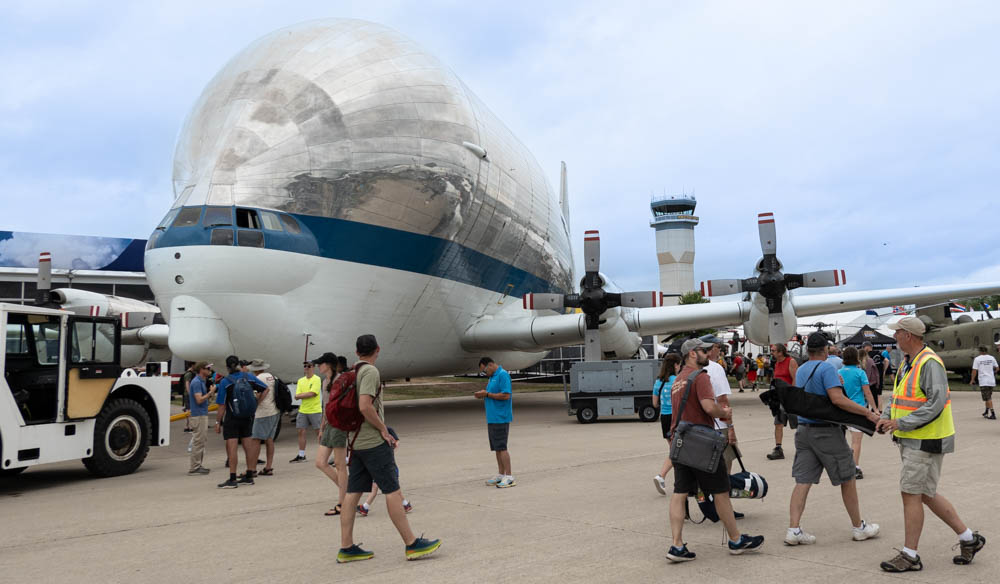 NASA's Super Guppy that is 25 feet in diameter inside for carrying huge loads.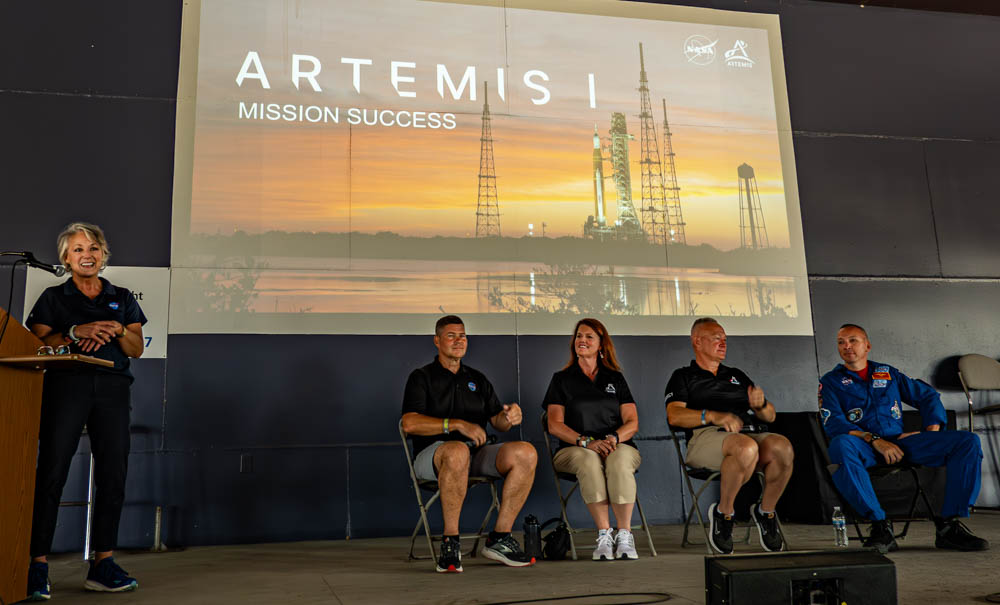 Speaking of NASA, astronauts looking to go to Mars were on hand to talk about the difficulties of space travel.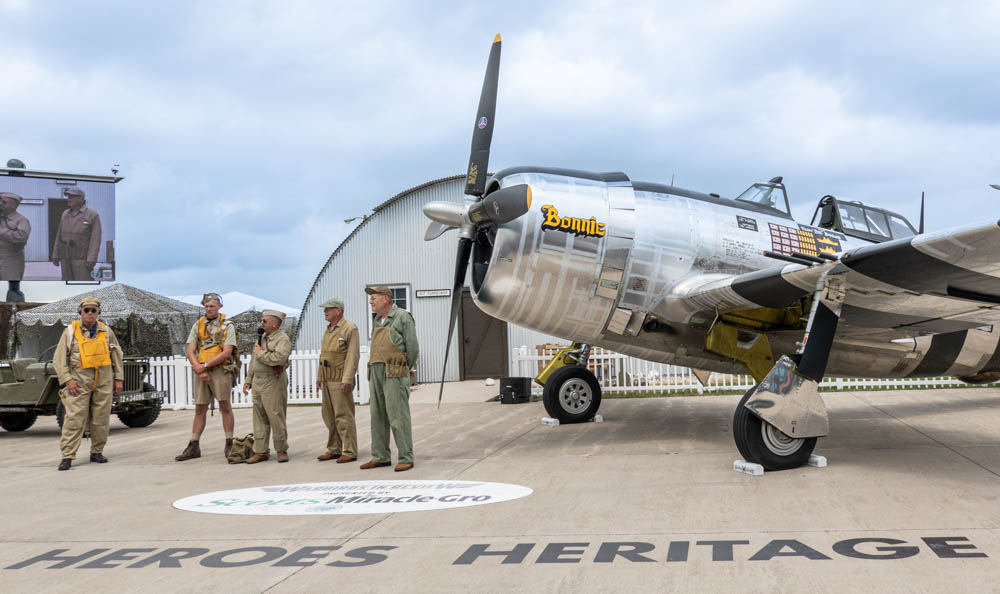 There were talks about World War Two at the Warbirds area. This beautiful P-47D was recently restored
Reenactors in WWII costumes were there to tell the story.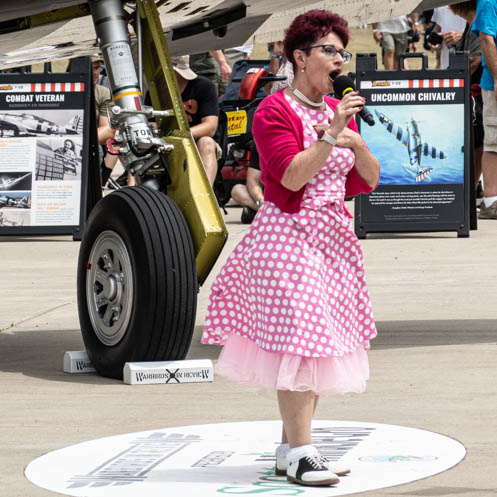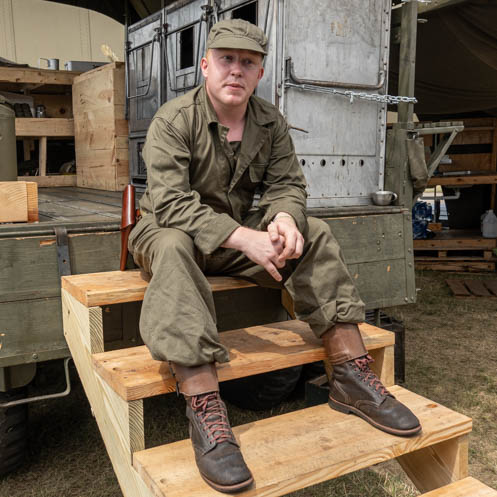 Then a woman dressed as in the 1950s sang for the crowd.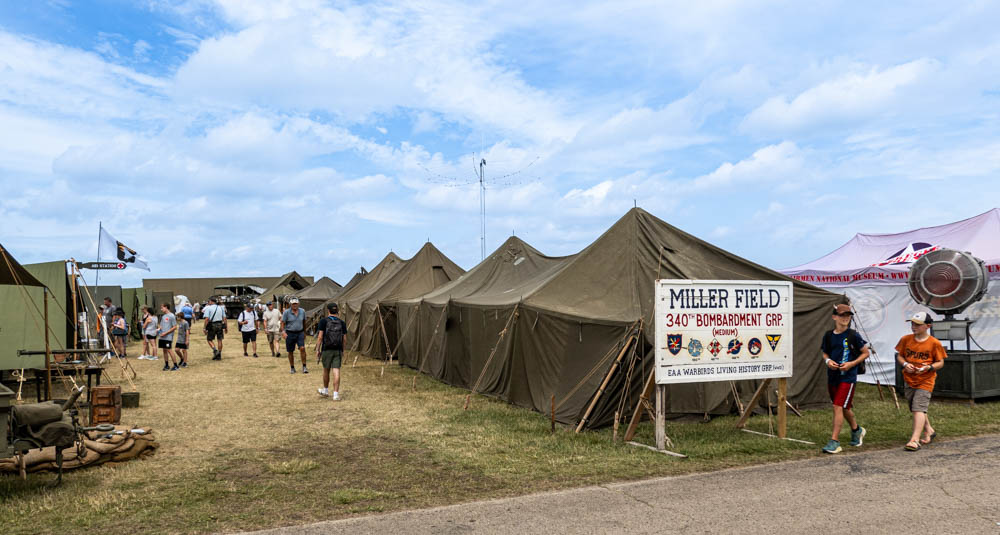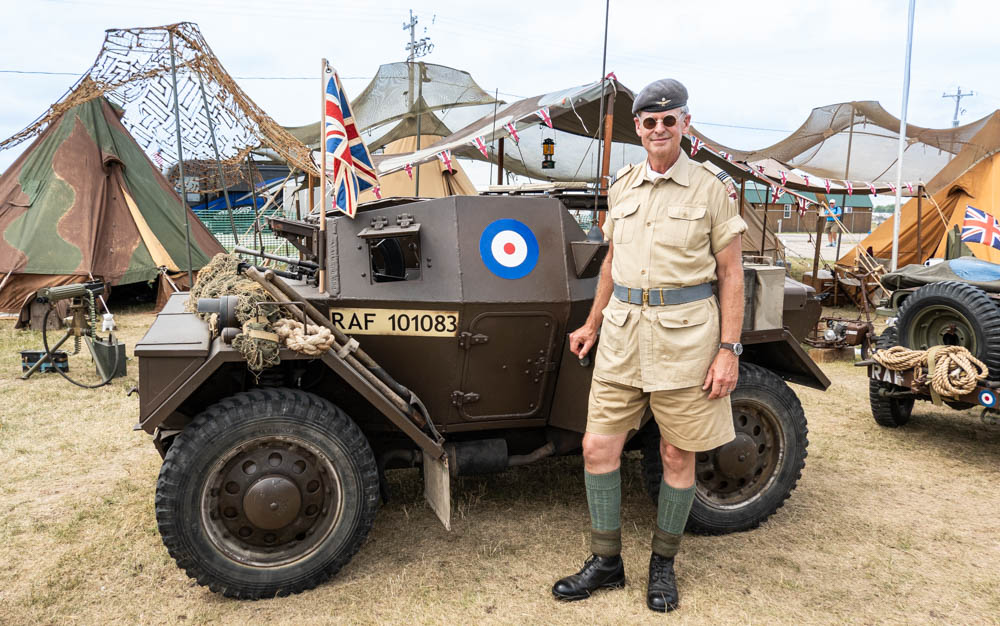 Even the British were there.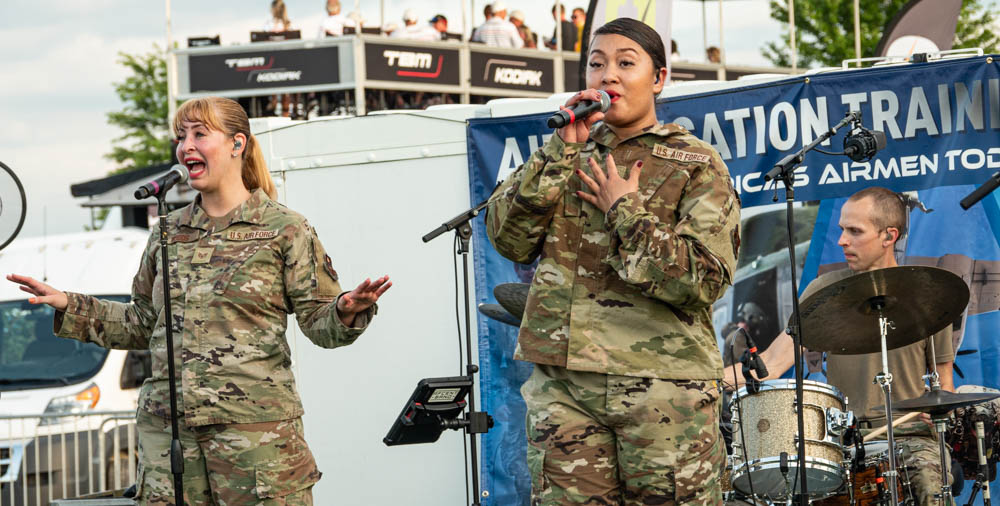 A U.S. Air Force band entertained the crowd.
---
---
page last edited 08/07/2023