__________________________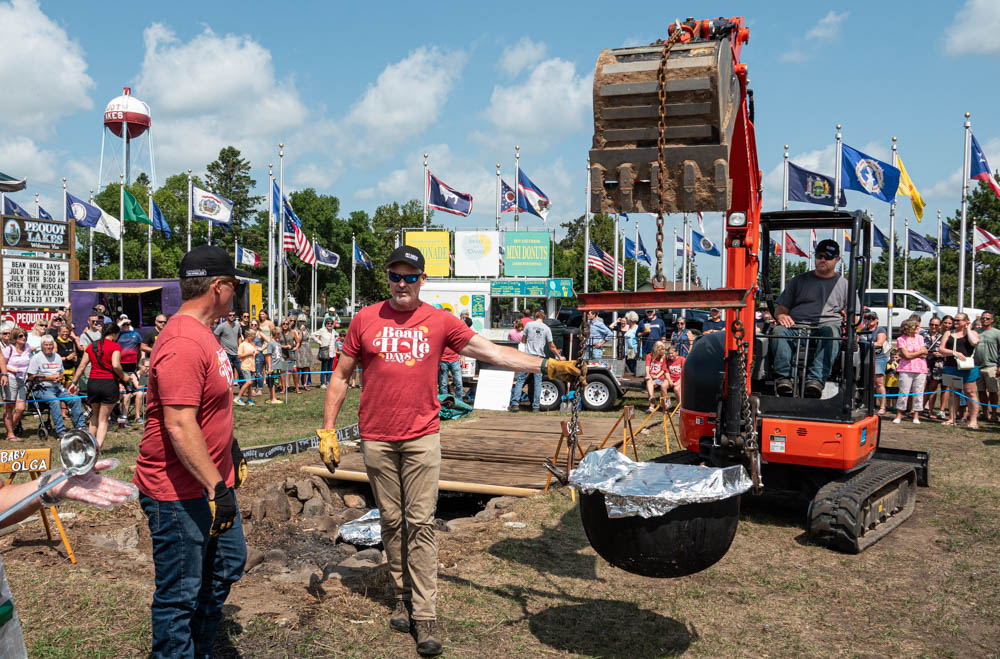 Sunday,
July 19, 2023:
Bean Hole Days in Pequot Lakes, MN.
Beans were buried the previous day and cooked overnight on hot coals, then removed this day.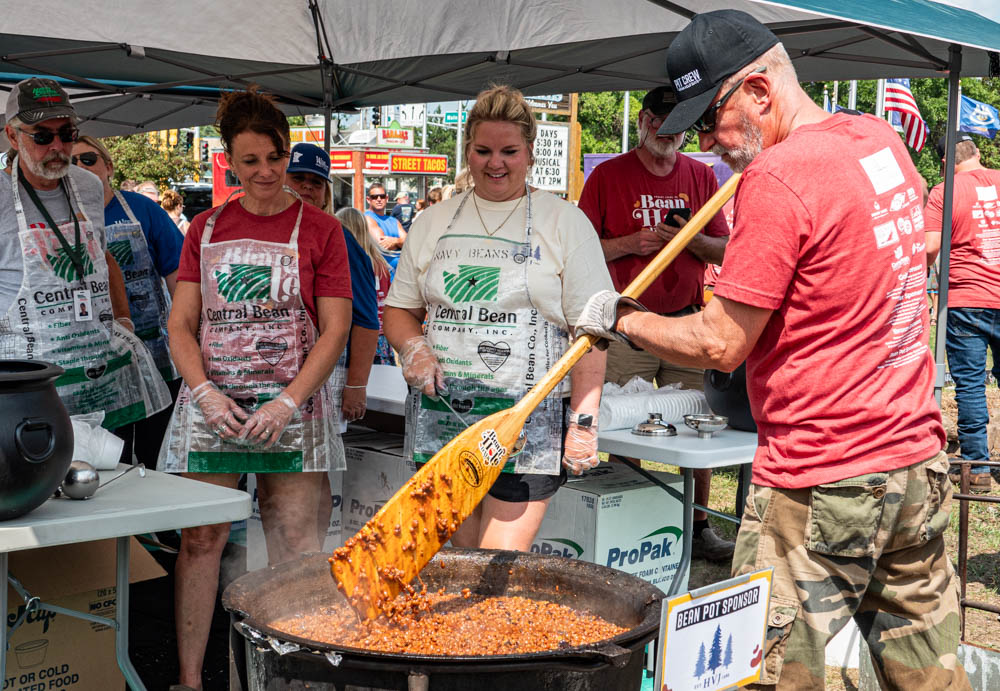 They were stirred with a canoe paddle before serving.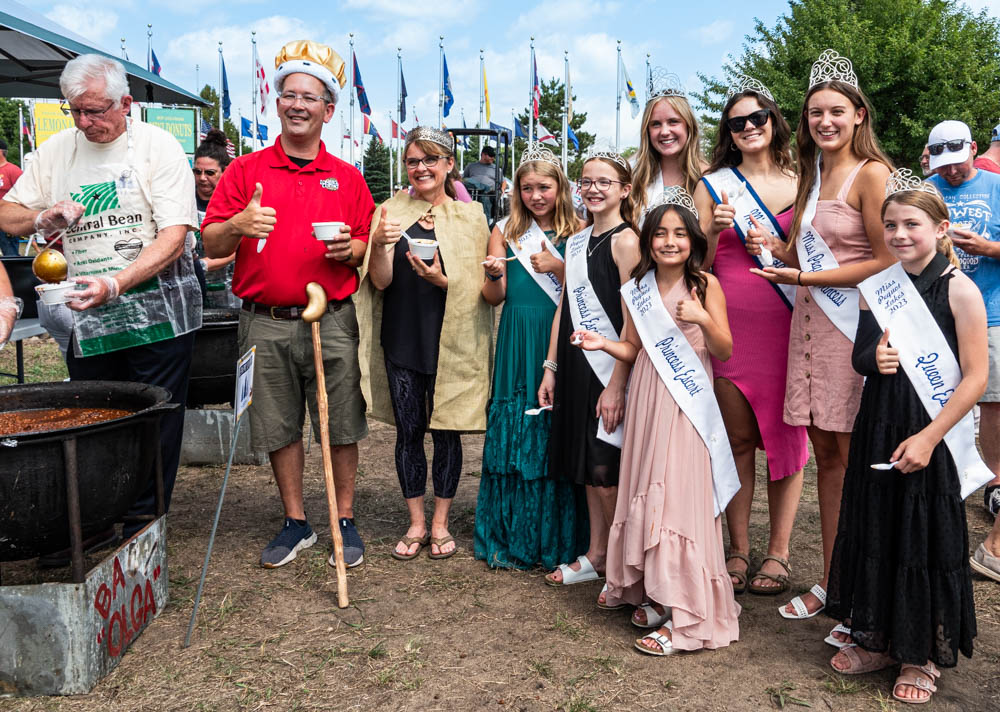 King and Queen Bean (Brandon and Jill Anderson) declared the beans perfect and ready to eat.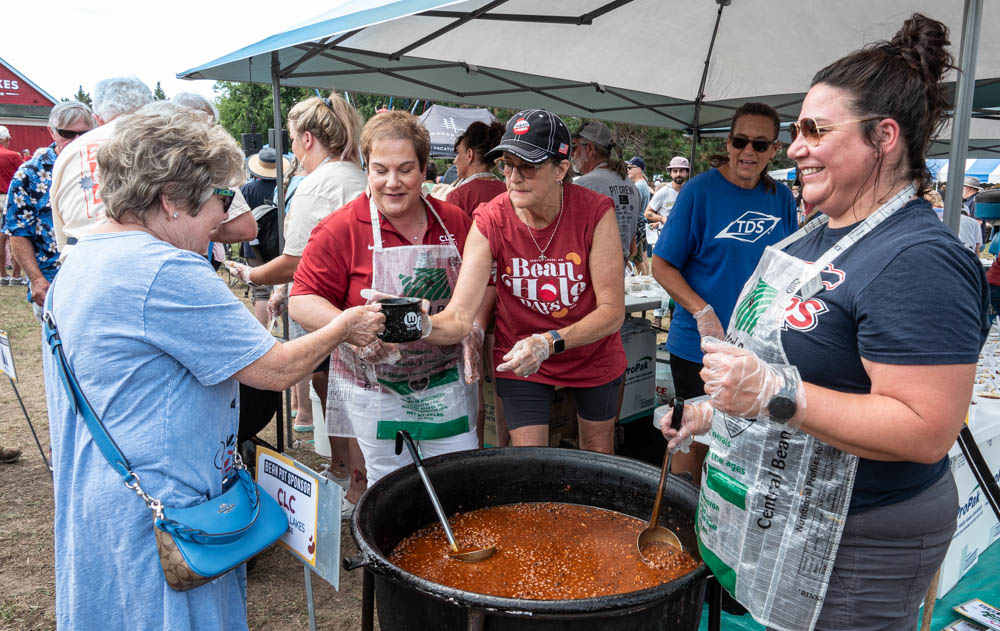 Then the serving began to the thousands who came to the event.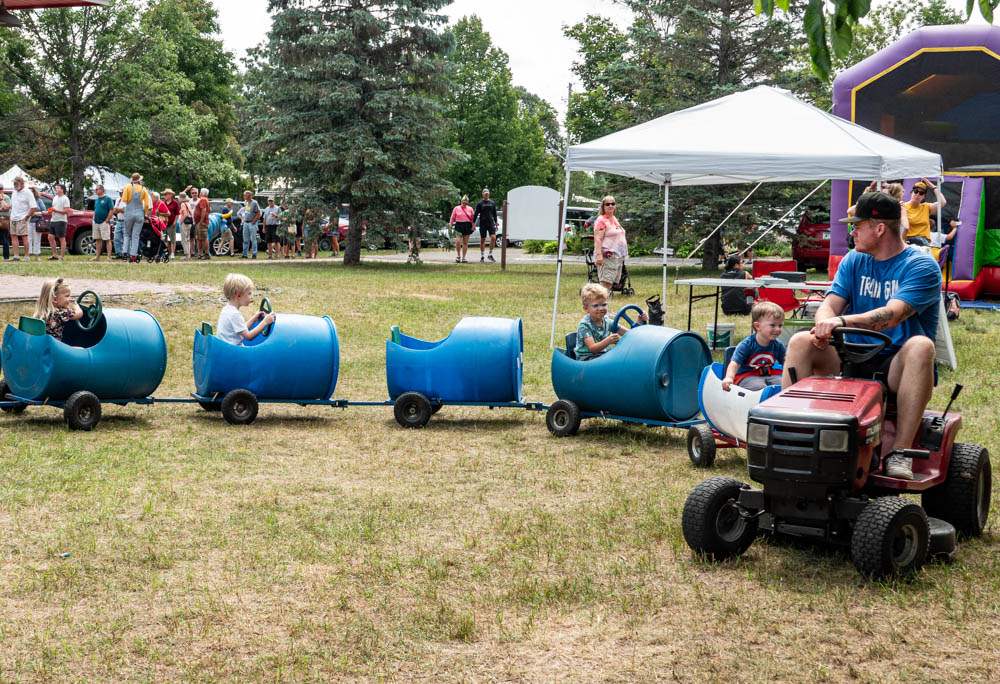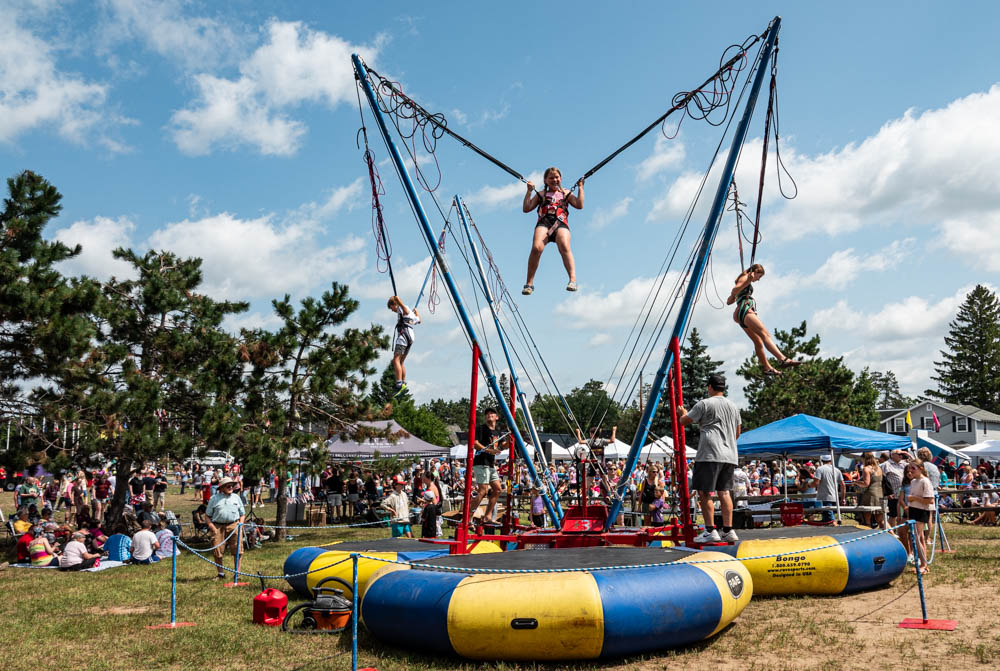 Plenty of fun for the kids.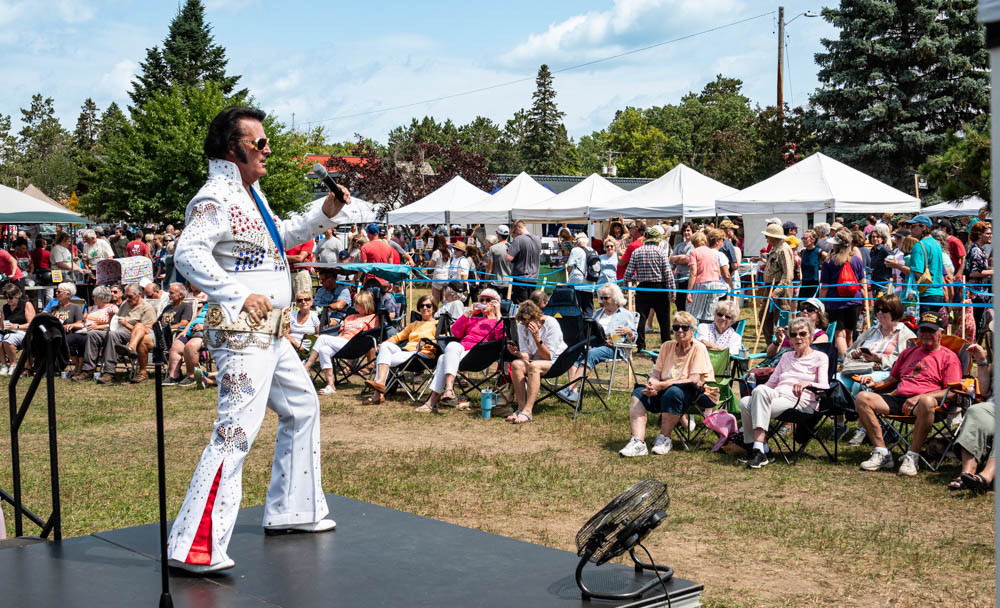 Elvis showed up to entertain the crowd.
---
---
page last edited 07/24/2023