__________________________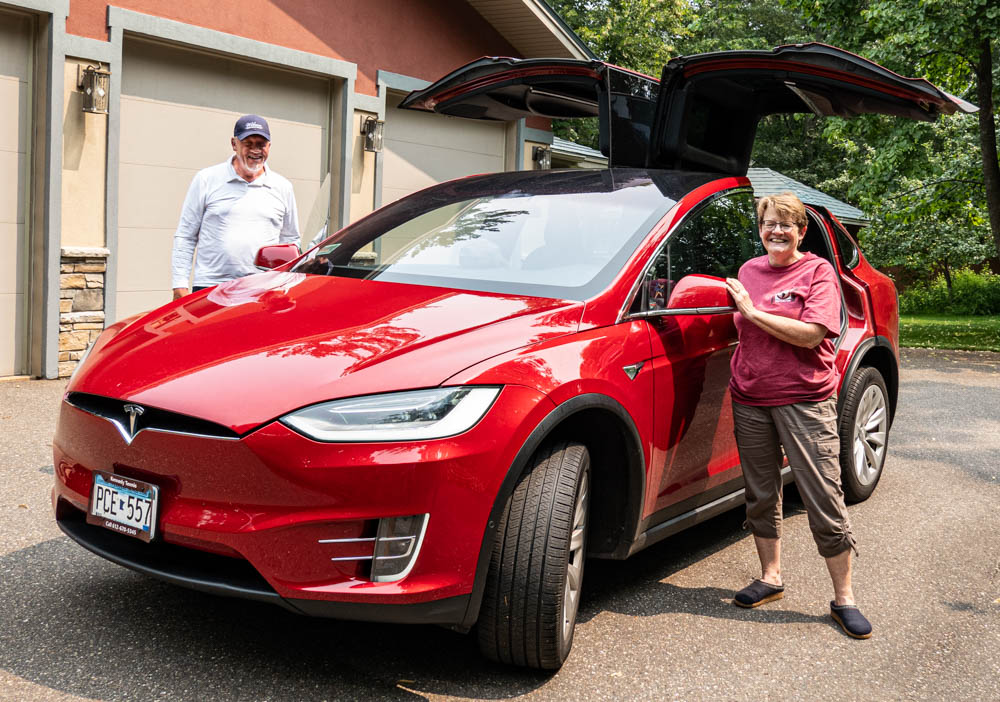 Friday, July 14,
2023:
Tracy Kennedy from Deerwood, MN, showed up with his Tesla X all-electric car.
The gull-wing doors were reminiscent of the Delorean car and the movie Back to the Future
This thing will even drive itself.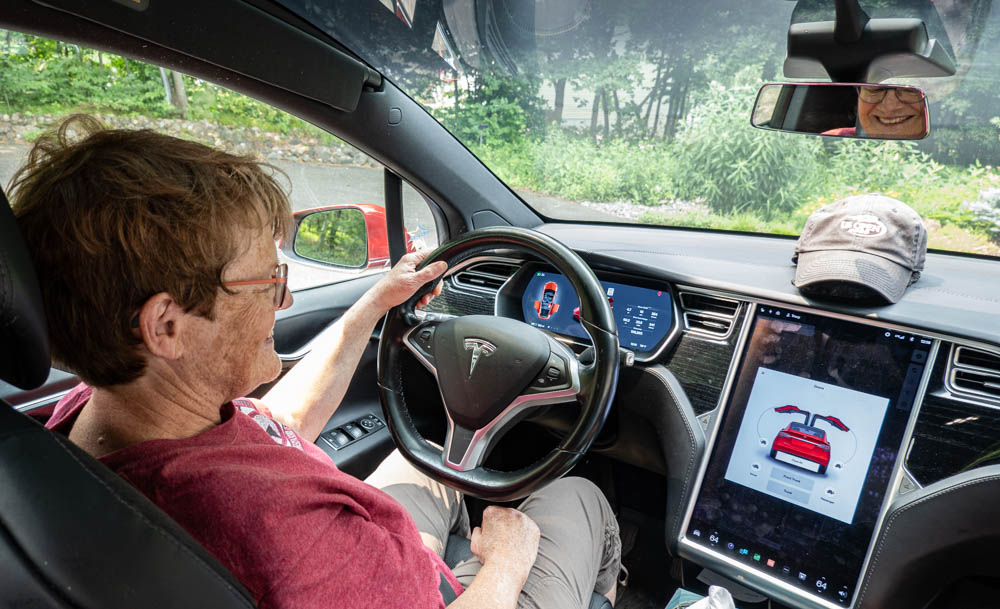 Paula couldn't wait to get in to try it out. She loved it!
---
---
page last edited 07/24/2023