__________________________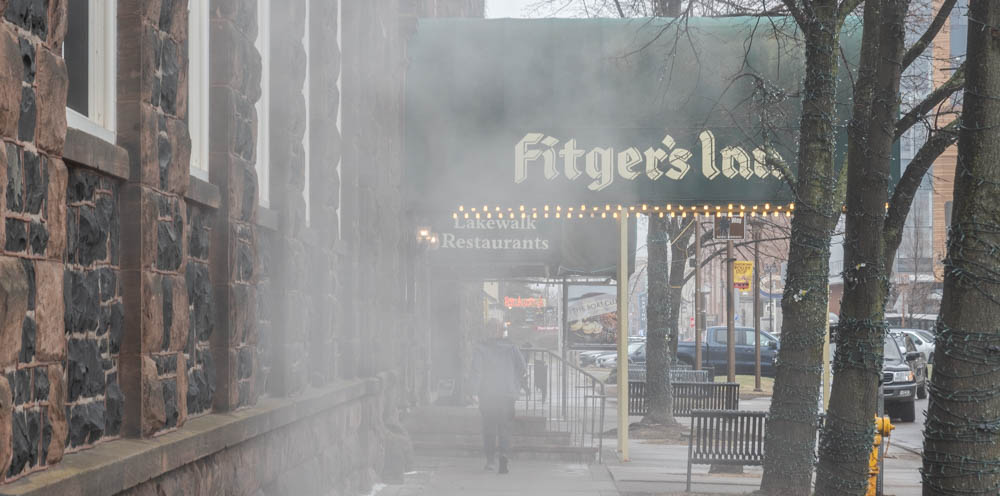 Saturday, May 6,
2023:
Fog set in that morning at Duluth, MN.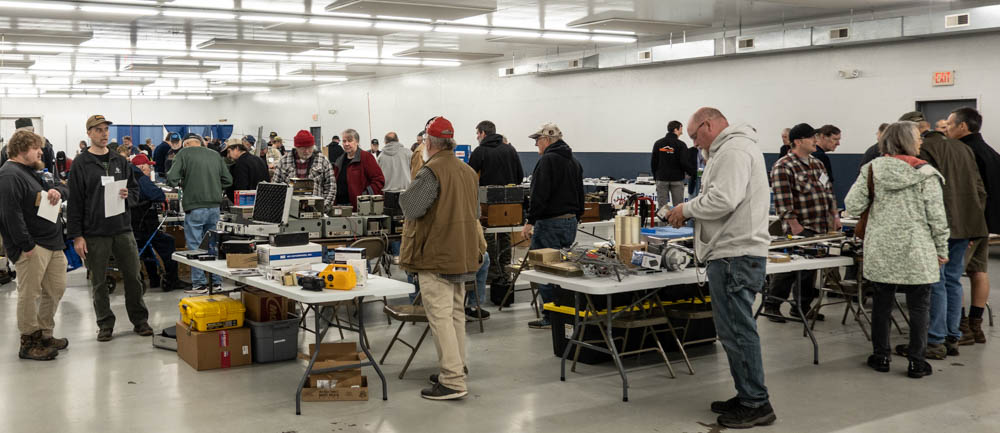 Mark and Paula headed to a hamfest/amateur radio gathering in Superior, WI.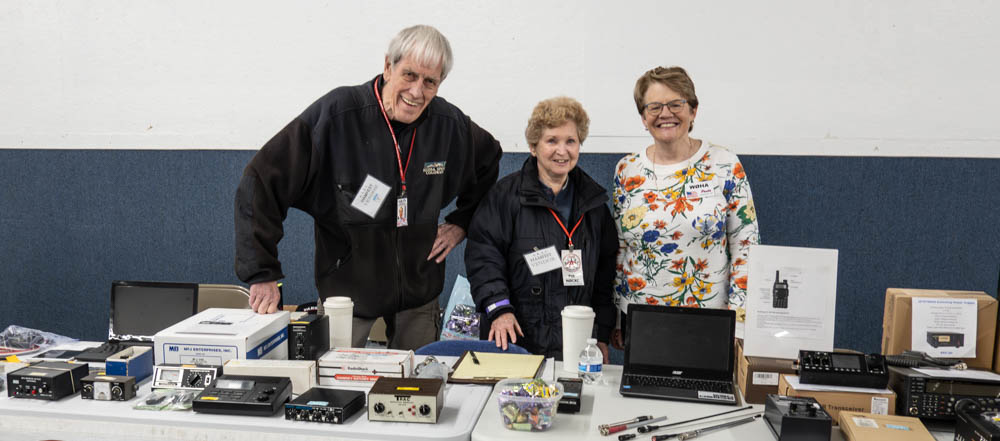 They met up with friends. (l-r) Lyle Amundson K0LFV, his friend Pat N0CXC and then Paula W0HA.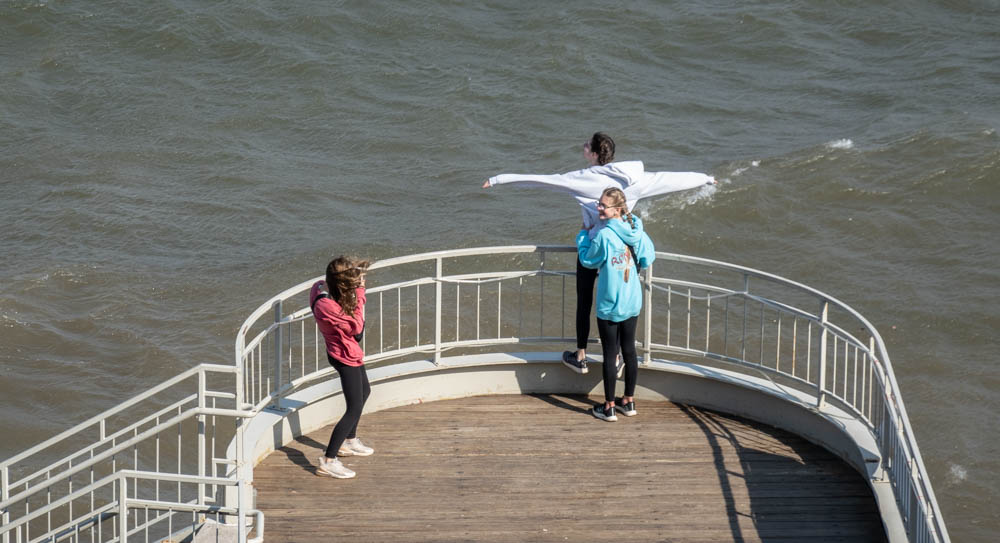 Back at Fitgers, young people were standing on the observation deck, much like in the movie Titanic.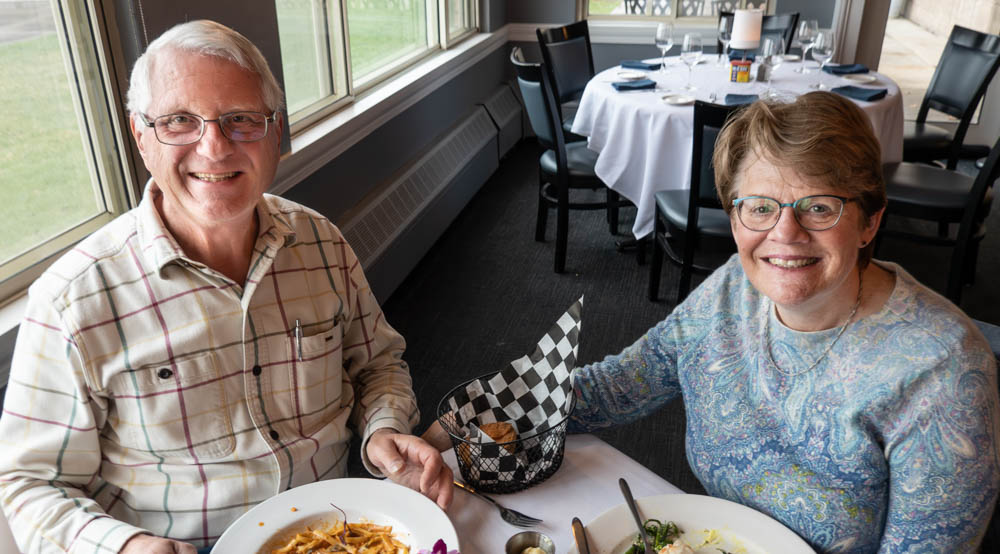 Dinner was at the Boat Club Restaurant. This has become a favorite spot for them.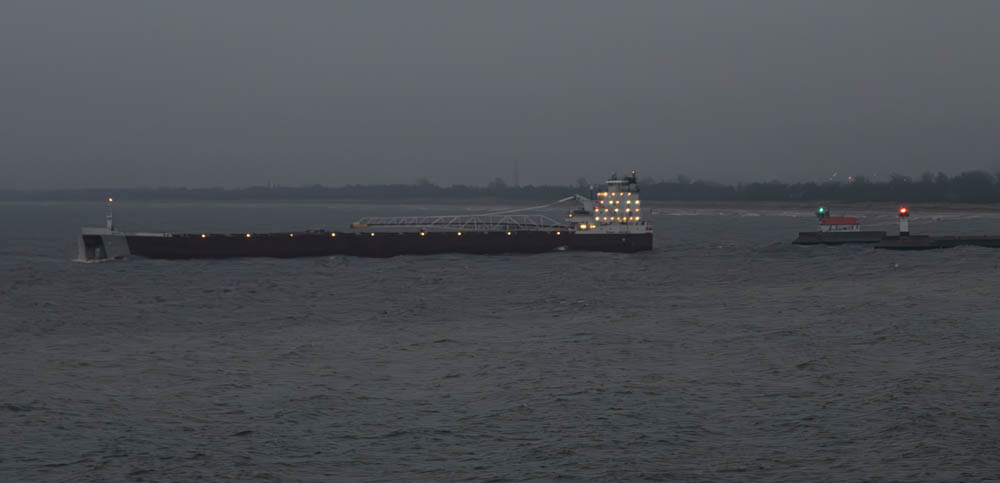 Great Lakes boats, sometime called lakers, are underway day and night.
This one is seen venturing out of the port of Duluth.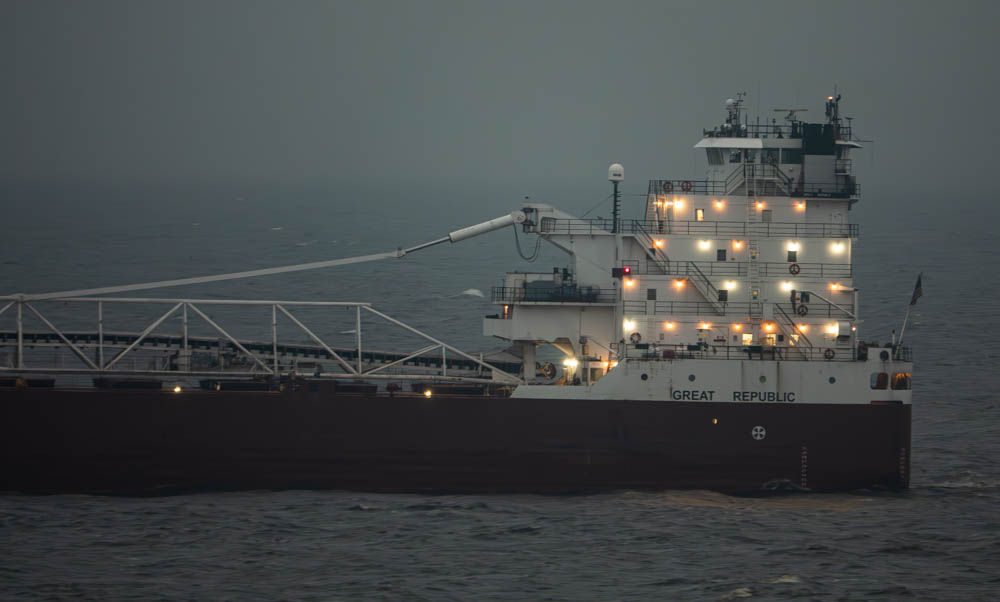 A closeup shows this one is the Great Republic. Boats are often patriotically named.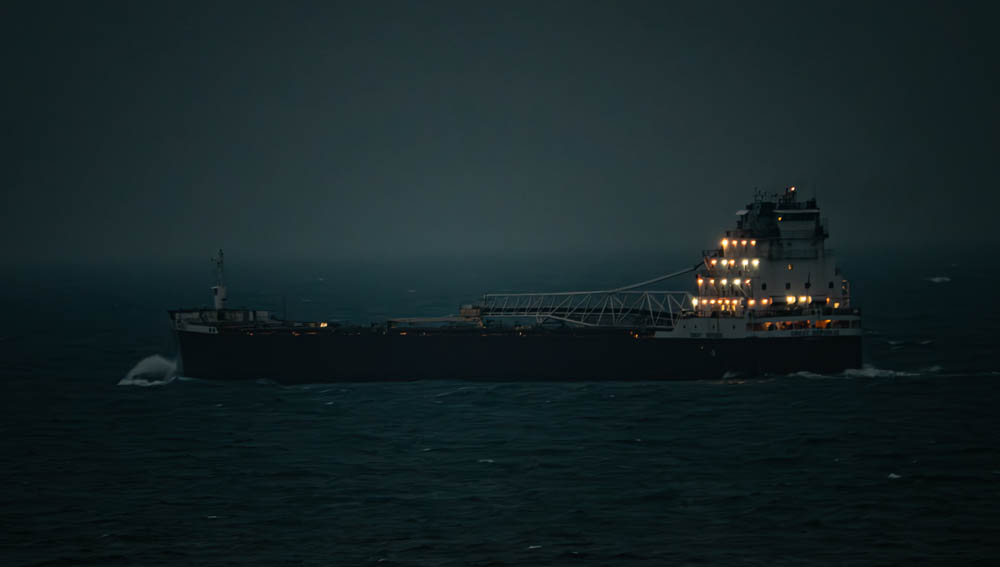 They sail through the night.
---
---
page last edited 05/28/2023