__________________________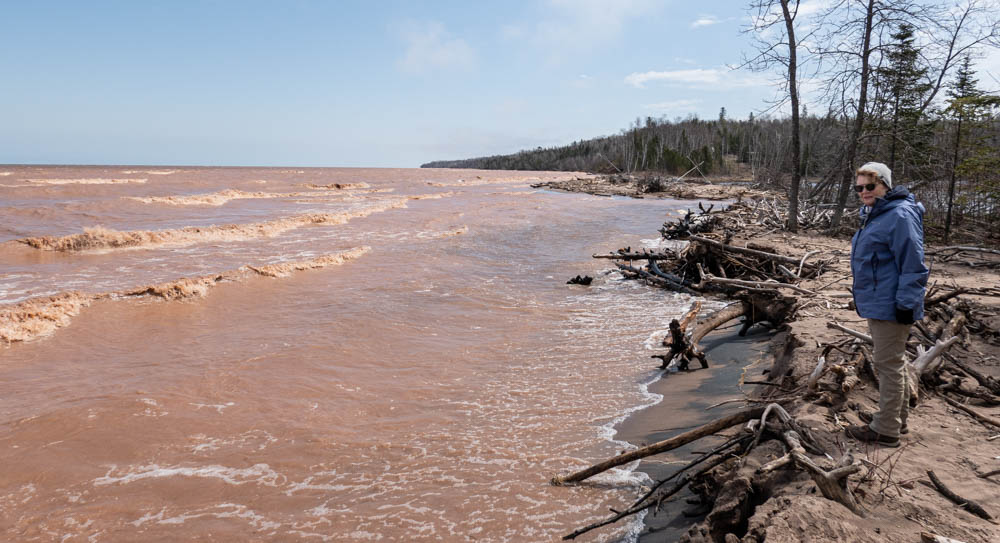 Friday,
May 5, 2023:
Mark and Paula were in Duluth, MN, checking out the south shore of Lake Superior.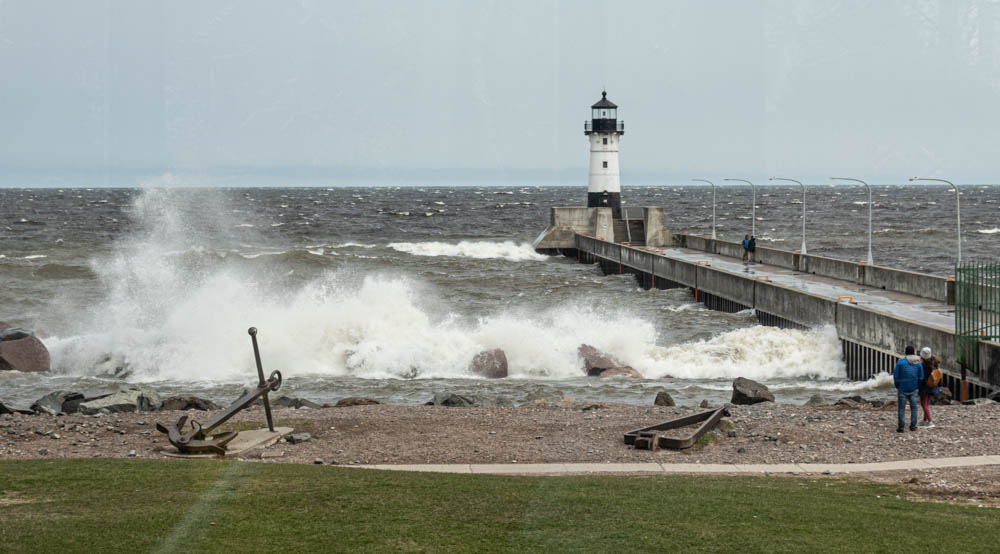 Then it was off to Canal Park where waves were crashing to the shore on that windy day.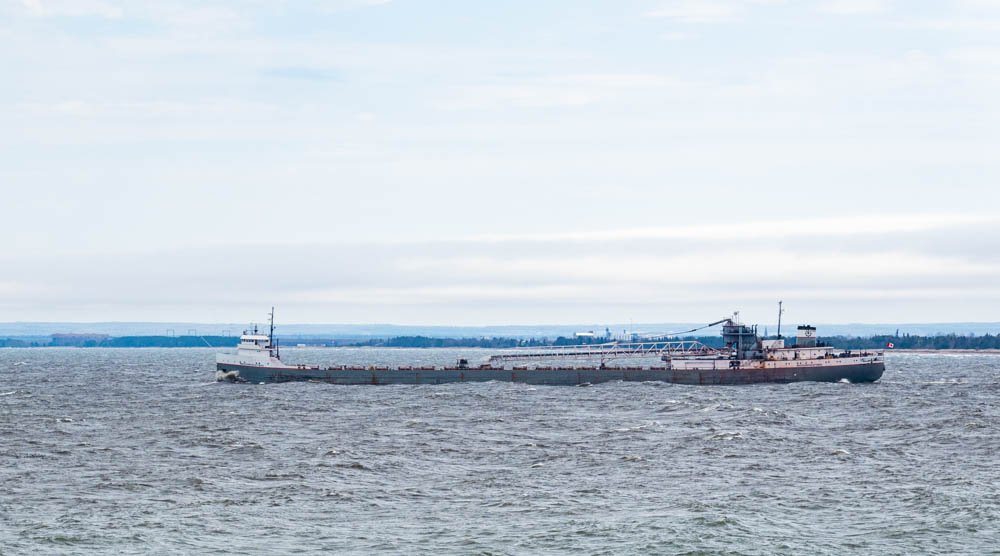 Boats were coming and going.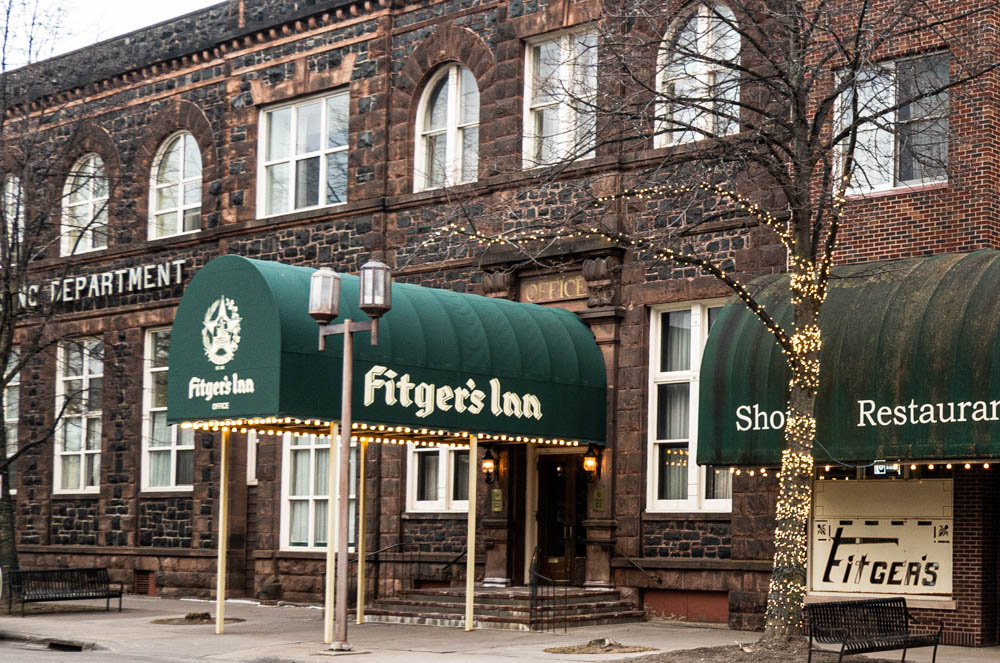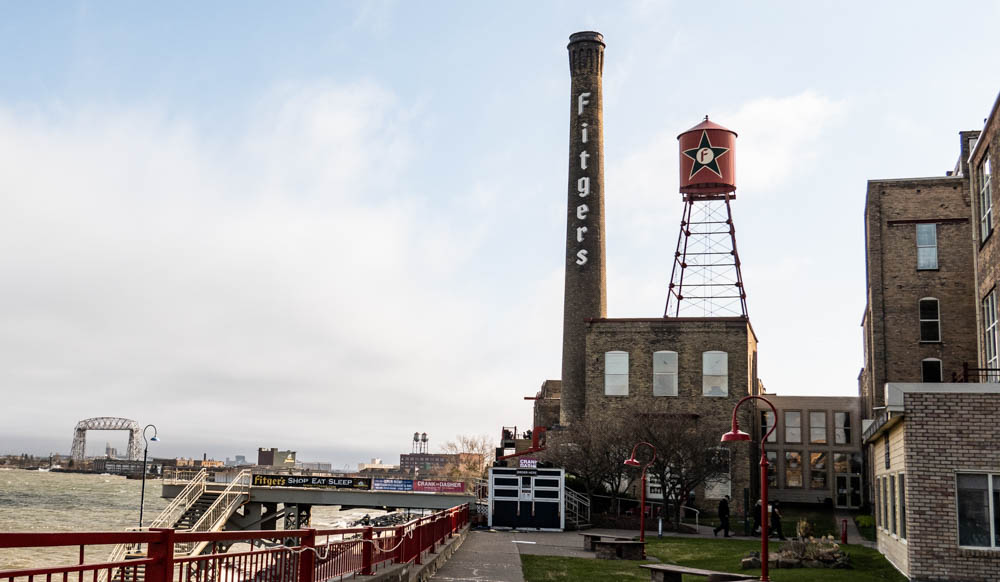 The original brewery buildings still stand, in easy view of the Aerial Bridge.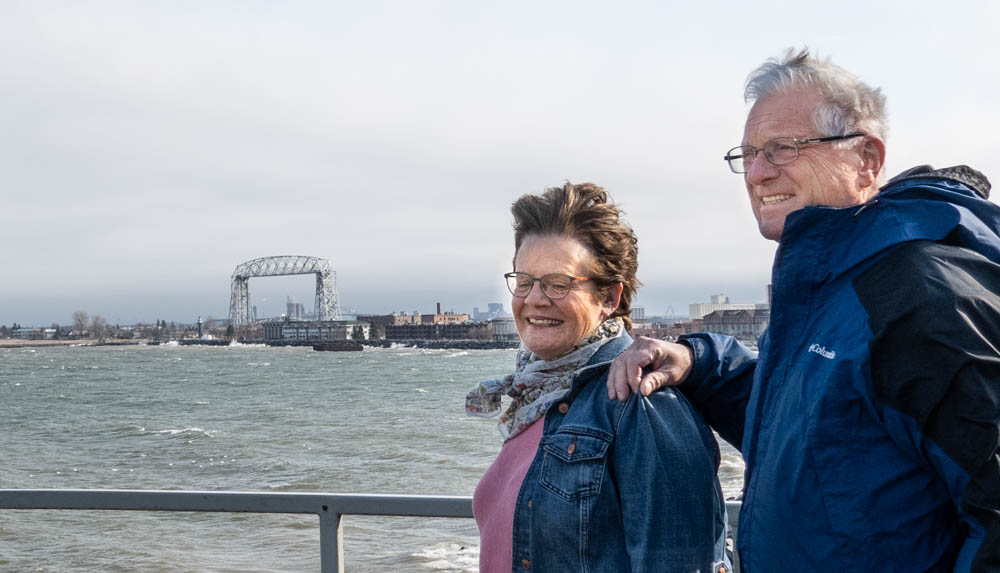 As stated, wind was blowing briskly, it was a rugged day.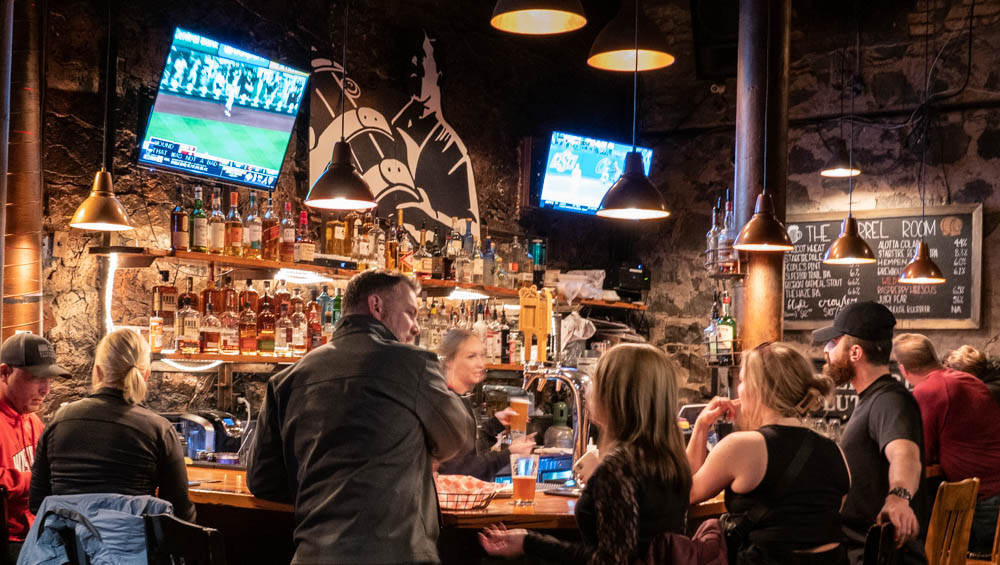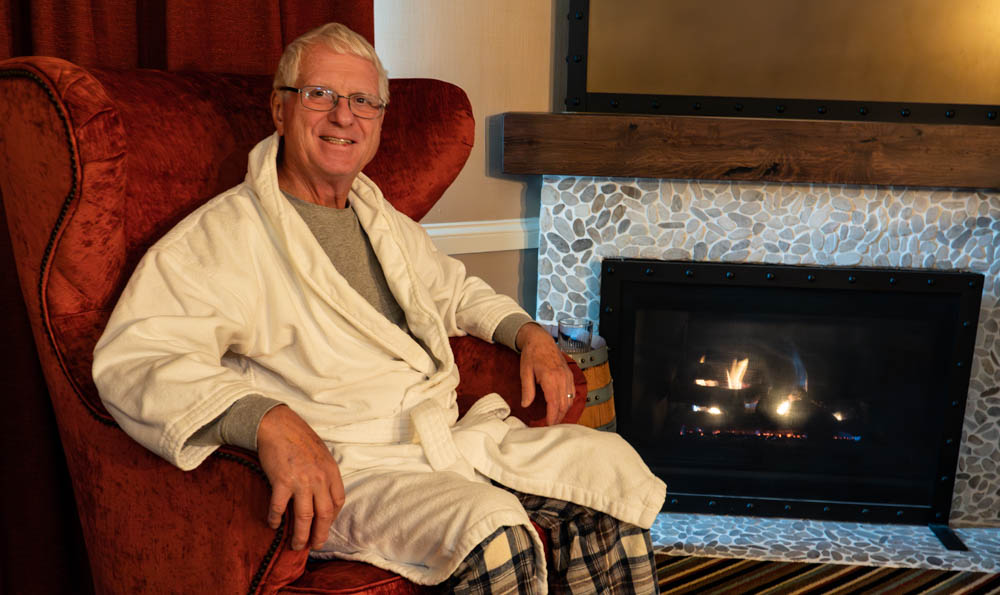 Mark got comfortable in front of a fire in the room that night.
---
---
page last edited 05/28/2023