__________________________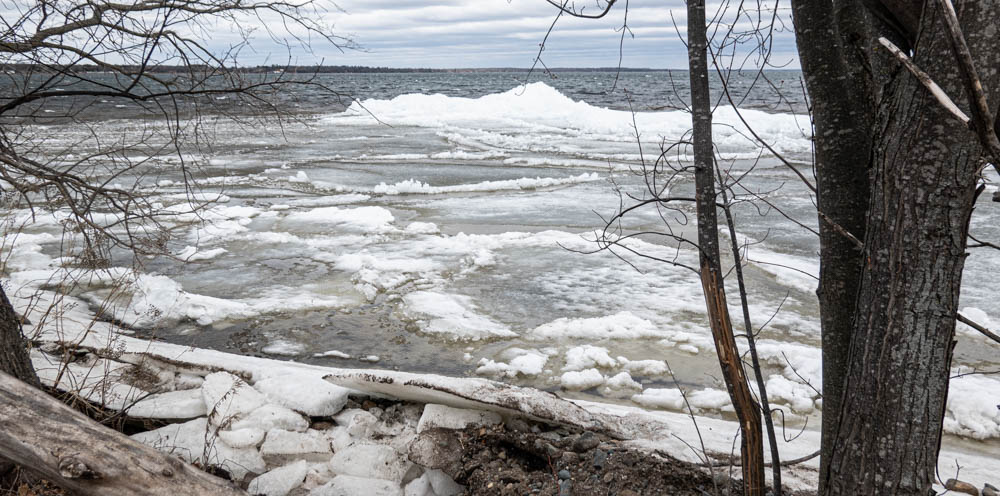 Sunday,
April 30, 2023:
Ice was breaking up on Lake Mille Lacs and heading for the southwest shore.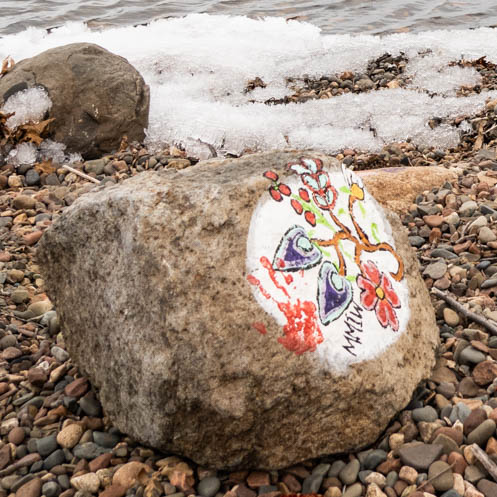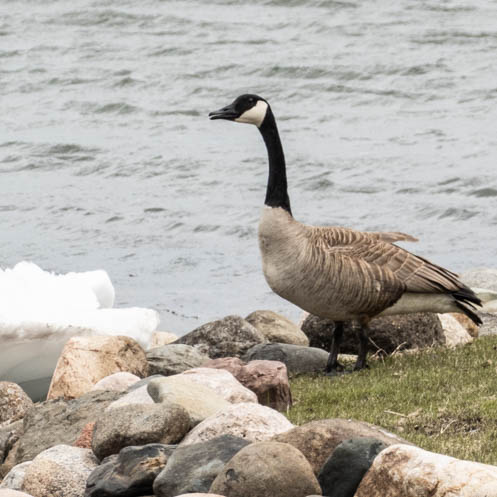 There was a painted rock along the shore and a Canadian Goose had just returned for the summer.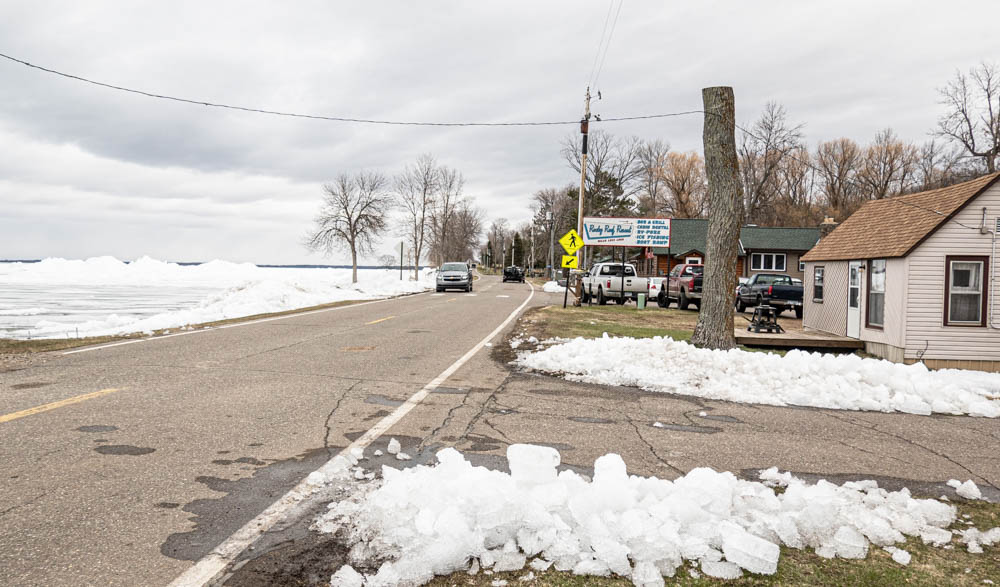 Ice pushed up at the Rocky Reef Resort.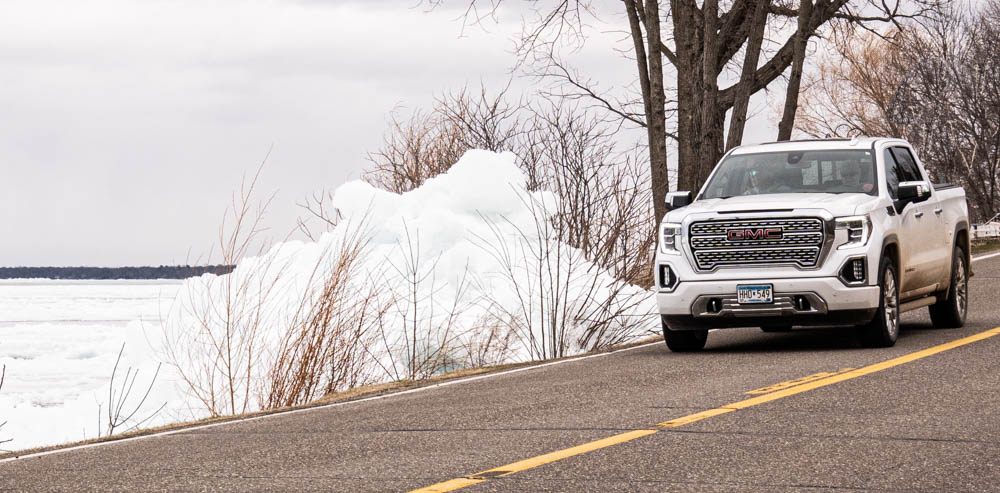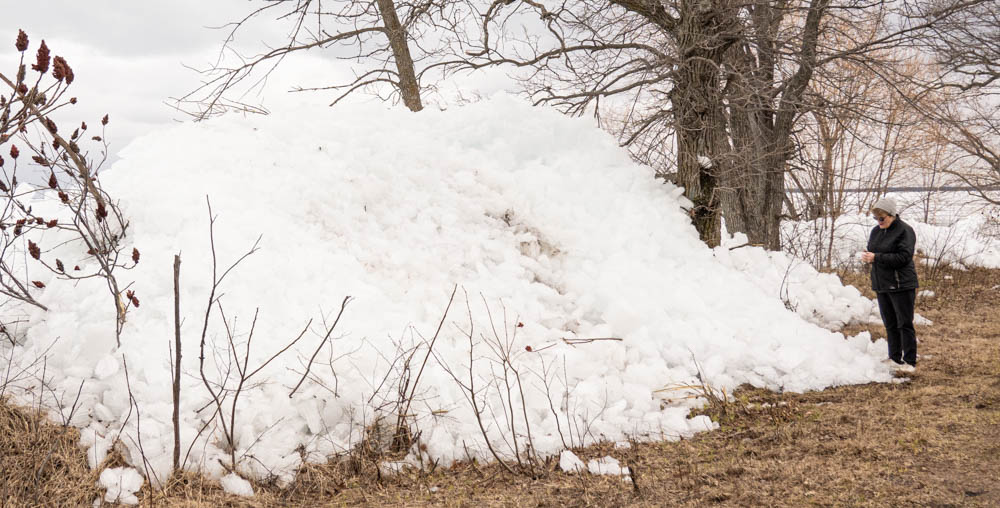 Paula was fascinated by the piles of snow and ice.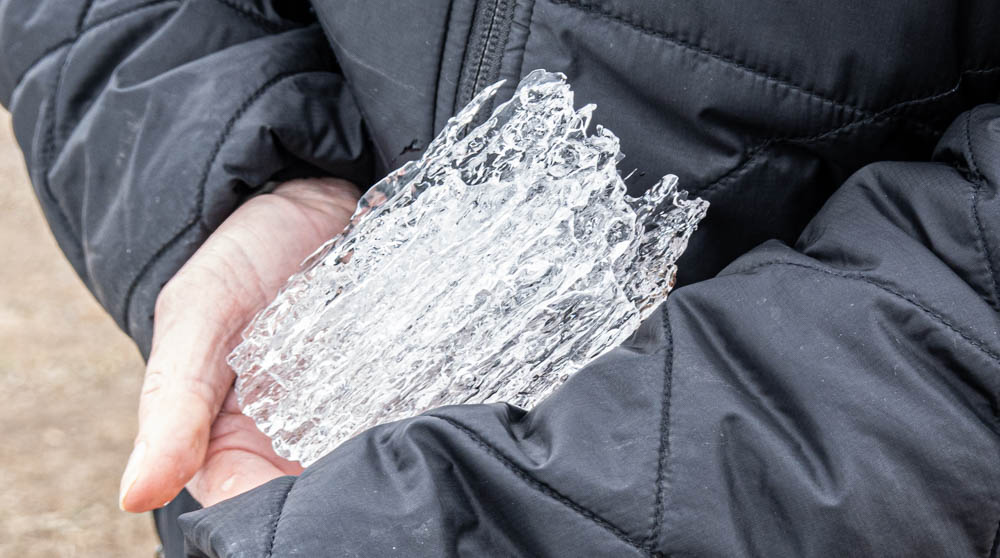 The ice melted into honeycombes with lots of holes.
---
---
page last edited 05/21/2023