__________________________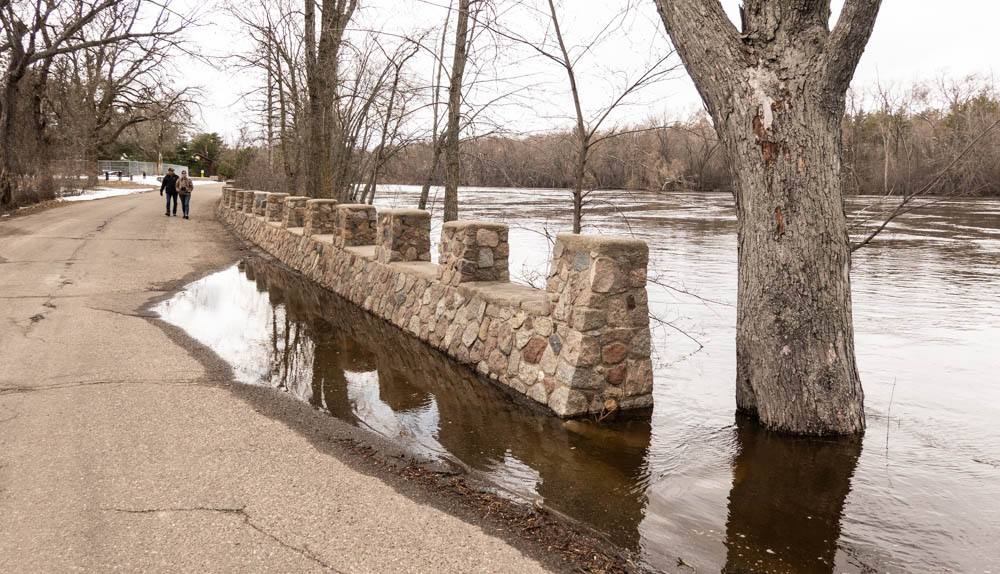 Sunday, April 23,
2023:

High water, on the Mississippi River, came up to and over a portion of a road between Kiwanis Park and Rotary Park.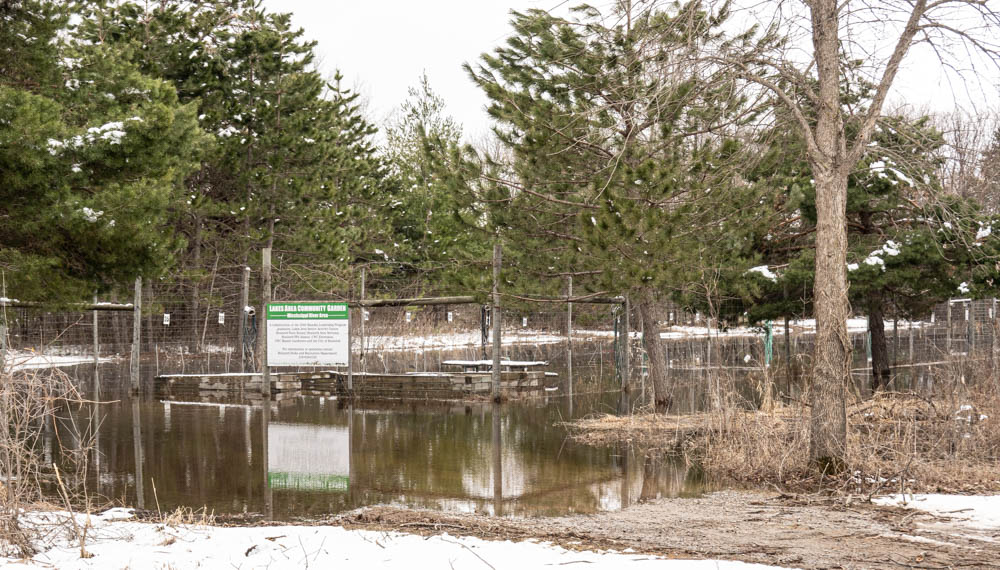 This is what the community garden looked like that day.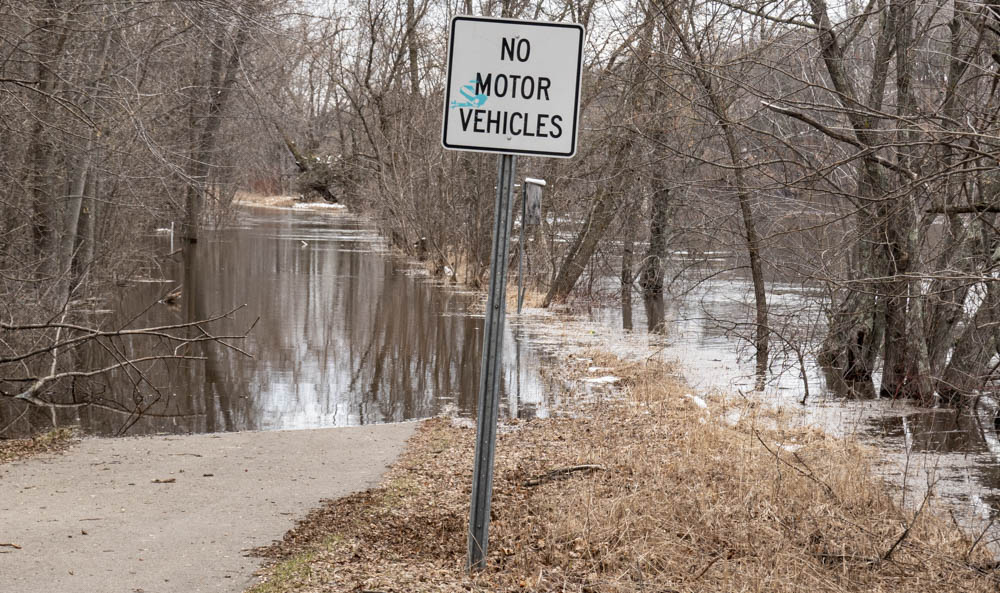 This foot path was also ankle deep in water.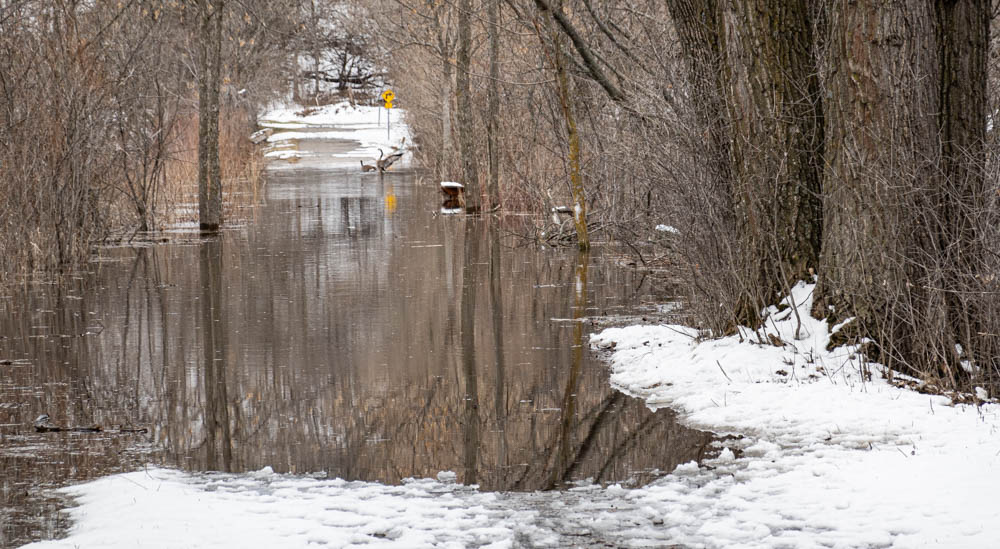 This is a paved walking trail, also underwater.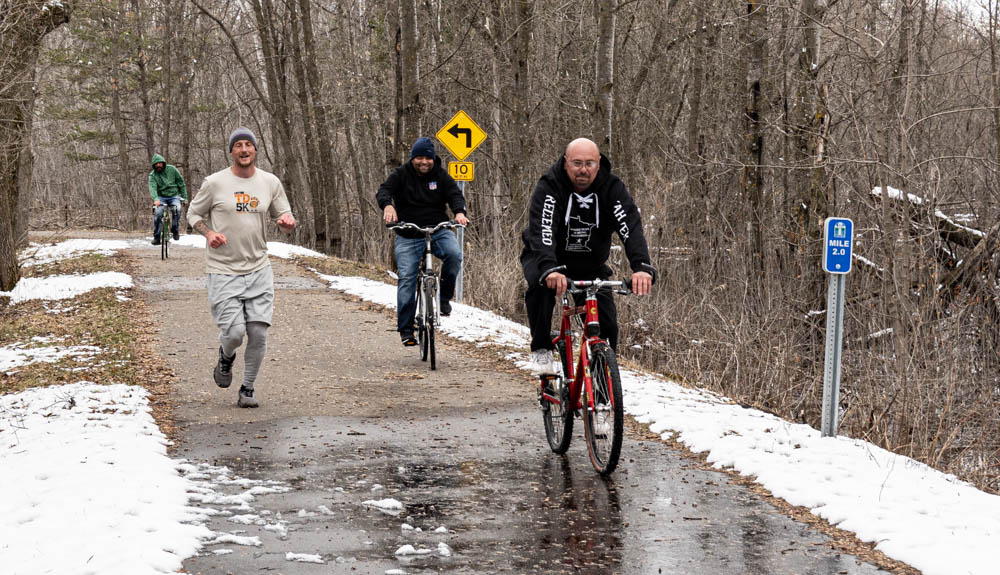 The weather didn't keep people from getting out for excercise.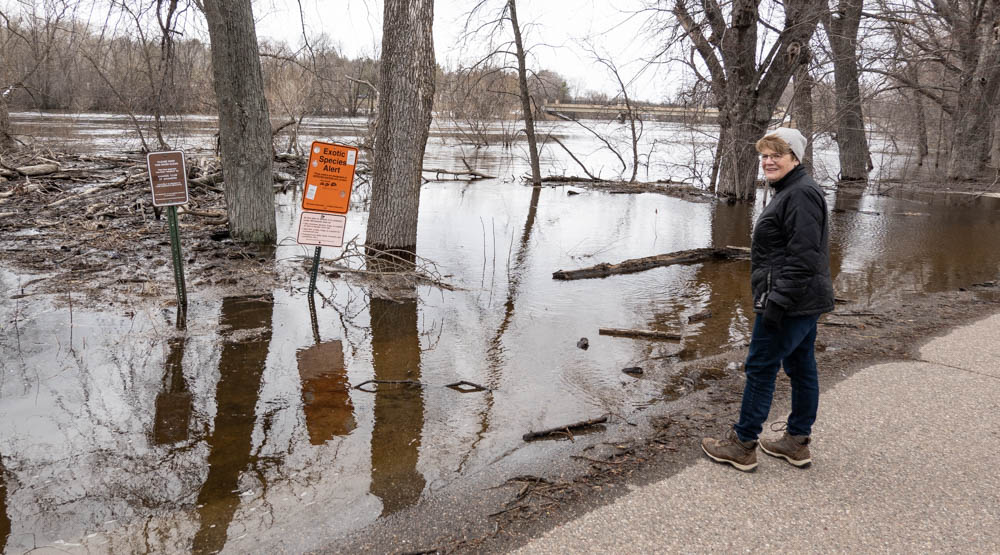 Paula is amazed at the water. As you can see, the College Drive bridge in the background.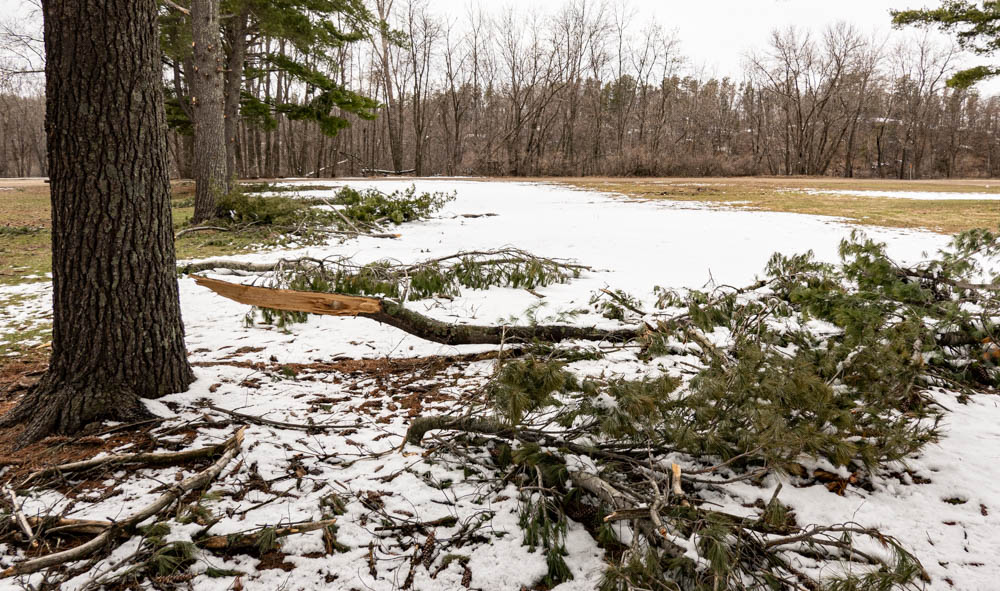 Heavy wet snow brought down many tree branches this spring.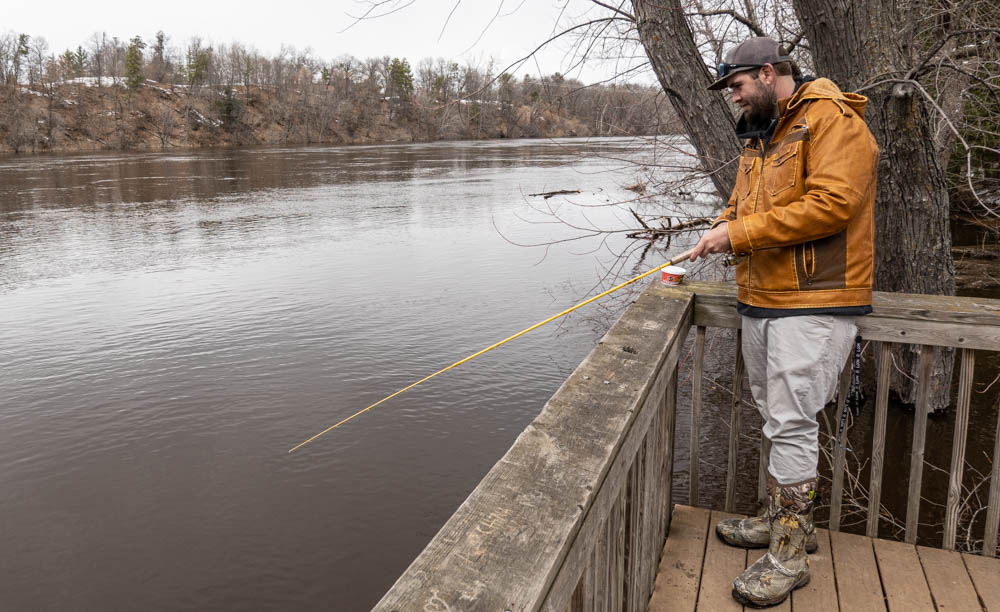 But there is always time for fishing!
---
---
page last edited 05/21/2023